Marvel Studios Is Developing 'Secret Wars' Storyline
How Would This Get Adapted?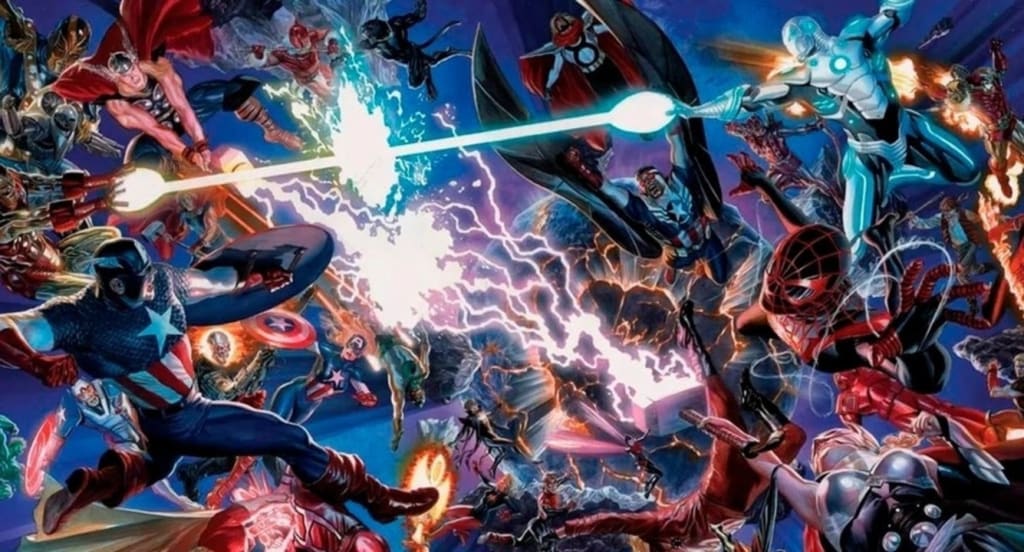 The next mega event in the Marvel Cinematic Universe might be on the way, and it is possibly the most famous Marvel Comics storyline. If it is used for the films, it may blow the minds of the movie-going audience.
Marvel Superheroes Secret Wars, often simply referred to as Secret Wars, was a 12-issue limited series written by Jim Shooter, who was Marvel Comics' editor-in-chief from 1978 to 1987. But since 2015, the Secret Wars storyline by Jonathan Hickman has been attracting fans of the Marvel Cinematic Universe, as it took various dimensions of the Marvel Multiverse and collided them together, before re-establishing a more streamlined central timeline, based on pick-and-choose elements of those other universes pitting heroes against villains in a battle royale. Now some recent comments from the man himself indicate that Marvel might be trying to adapt Secret Wars for the big screen. You can check out the YouTube video below.
RELATED: Could Marvel Adapt One Of Spider-Man's Darkest Stories For The MCU?
During a panel appearance at Megacon Orlando (via Geekosity Mag), Shooter revealed how he was called up by an executive from the "property management area" of Marvel (as opposed to an editor) who wanted to see if Shooter was interested in writing a Secret Wars novelization. Shooter said he would consider it, but after seeing the contract, he realized it was a poor deal. After receiving a call from David Bogart, the Senior Vice President of Operations & Procurement of Publishing at Marvel Entertainment. Bogart apologized for what his subordinate had done and asked if Shooter would sign a retroactive work-for-hire Secret Wars agreement to the tune of $10,000, which he agreed to do.
"So anyways, I signed the work-for-hire, and I was talking to him, and I said, 'This means you're making a movie, right?' He said, 'Well I'm not allowed to tell you that.' I said, 'I think you just did.' And he said, 'Well, you have to have a clean chain of title.' And that's true, Hollywood is very risk-averse these days. It used to be [that] somebody would make a movie and immediately someone would sue them saying, 'Well I mentioned that to someone at your company at a party a million years ago.' So they want an absolutely bulletproof chain of title before they develop a movie. So when I signed that, they had an absolutely bulletproof chain of title, and I have a couple friends in Hollywood that told me they've done some development on it."
The Loki series on Disney+ did open up the MCU's multiverse recently, and with the upcoming Spider-Man: No Way Home and Doctor Strange in the Multiverse of Madness expected to build off of those events, a Secret Wars movie would draw more influence from the 2015 story than the original. Although the MCU could combine both stories.
Who's ready for a multiverse rumble?!
Thank you for supporting us by reading Culture Slate. We would love to hear your feedback on this topic in the comment section below. Feel free to go follow our social media so that you can stay up to date on all of our articles. You can follow us on Facebook here and also on Twitter here. Additionally, we have a Twitch channel that you can follow here and a YouTube channel that you can subscribe to here. Lastly, if you are interested in writing for us yourself, please do not hesitate to fill out our team member application form here.
READ NEXT: Top 5 Non-MCU Marvel Movies
Written By Andre Porter
Source(s): CBR
Syndicated From Culture Slate
Reader insights
Be the first to share your insights about this piece.
Add your insights