Marriage Boot Camp: Love & Hip Hop Edition S17E9
MiMi's TV Talk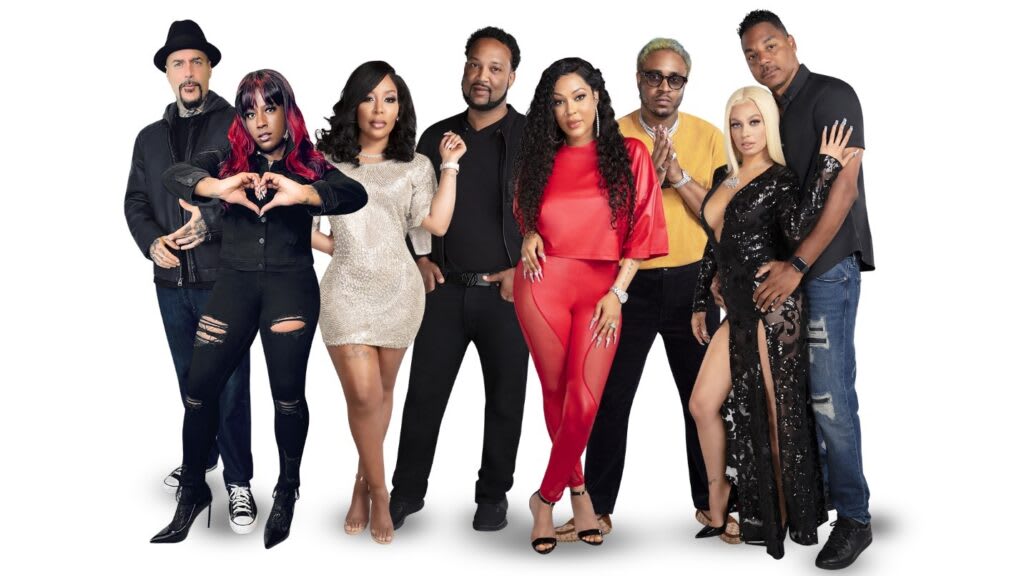 Photo Courtesy: TV One
We are down to the final two shows…👀
😱
I know right. Hey-hey 👋 . What it do;how's it goin; how are you?
⏸ before we begin…
I'm pretty sure today is supposed to be the "lie detector" episode. I have mentioned in a previous blog that with all of the workshops and exercises Doc & Judge have implemented…
…is the lie detector necessary 🙄.
Of course not 🤣. That's the point. It's drama. And drama is the point.
Speakin of lyin and drama…
…Are we ever fittin to find out who were/was the individual(s) who were in possession of the "powder" that was brought up durin a commercial in the beginning of the season.
Or was that another one of those poorly edited, chopped & screwed commercials?
Was there even any powder ?🤷🏻‍♀️ At this point, MiMi is starting to second guess what she heard.
🚨🚨🚨 At this point in the blog, MiMi is in shock.😱 Like full fledged shock. I admit I was searchin around tryna find this episode so I could watch it early, cuz I'm a tad worn out today and…lo & behold I run up on this clip:
🚨🚨🚨
Lyrica, I apologize immensely for thinking the powder was yours. But not for nothin there chile, you look like you on SOMETHING.
🤨🤔 I still don't believe the powder was Boo's either. I think she coverin for Emmet cuz of the stipulations of his parole.🤷🏻‍♀️
😐 Y'all DO know MiMi has no clue whether or not Emmet broke a law a day in his life 🤣 so I'm just being a sarcastic jerk by mentioning he might be on parole. But Lola took that substance abuse information quick as hell 🤣🤣🤣 like SHE knew somethin we didn't 🤨.
Wait, did Dr. Ish say "that's either coke or meth?" No Lola no. 🤦🏻‍♀️. Lola actin erratic and talkin all fast 🤦🏻‍♀️ Poor thing, jeez . Meth? Like you're a Queen , Lola…🥺.
Aaaaaand , they sent Emmet & Lola home 🥺.
🤦🏻‍♀️ That sucks, but I understand, rules are rules; and I hope Lola is gon be okay, I really do 🤗💜🤗.
Back to the lie detector segment.🙄
Hmmm, the monogamy question Dr & Judge left with Mariahlynn & Rich was dope, but this lie detector segment is stupid 🤣.
All of em are nervous. I don't think putting that kinda pressure on the cast is fair. The results are bound to come out weird.
Speaking of lie detectors, did y'all catch when Mariahlynn lied straight to K-Michelle's face when she said she knows Kastan wants to lock K-Michelle down 🤣🤣🤣🚨🌴🌴🌴🚨
🚨🚨🚨 ⏸ Wait?! Scratch what I said about the lie detector being the worst exercise on this program. 🤦🏻‍♀️
Did I just hear Dr Ish and Judge T givin errybody a hall pass and then they bringin in strippers👀.
This is where I publicly declare that this will probably be the last season MiMi watches this show. 😐🤣
I know that a strip club set wouldn't seem like a dealbreaker 🤣 to most people. And I'm not mad, but disappointed 😔.
So let's do a quick vote
Lyrica & A1 👍🏼
K-Michelle & Kastan 👎🏼
Mariahlynn & Rich 👍🏼
And eventhough they gone…
Lola & Emmet 👍🏼
🚨 This where I pause to publicly state, I've only went to see male strippers once in my life and I hated it so much. That's just not tempting me to do anything but take a shower & go to bed. 🤣
And yeah, none of this is real, ain't no way any of em gonna act natural when cameras are rollin 🙄.
🤣☠️@ Mariahlynn sayin the thong threw her off 🤣🤣🤣.
I feel ya honey, I feel ya.
MiMi gonna miss these couples and this show cuz nah, unless Lola & Emmet come back next season to finish the program…I think I'm done.
But I will be back next week with my final decision. 🤣🤣🤣
Until then,
✌🏼💜💨
Peace, Love, Exhale
🌱💨 Evermore Uncle Purple
tv
About the author
When I worked in a call center , I used 2 write short soap operas & email them 2 my co-workers. I turned some of these soaps into books. Also I can turn the most tragic situations into hilarious stories. I honestly CAN'T make some stuff up
Reader insights
Be the first to share your insights about this piece.
Add your insights