Love These Tropes-Try These Shows
Taking Basic Tropes and Adding New Life
As someone who watches more TV than she cares to admit, I love finding a new TV show that is similar to my favorites but also offers a new twist.
My preferences when it comes to TV shows are very wide. From fantasy to mystery to drama, I watch it all. I love exploring new themes and expanding my tastes and finding something new to become enamored with. Because of this, finding a new show that isn't similar to everything else I watch, can be difficult. The worst thing is turning on a TV show, thinking it'll be promising, but finding it follows the same formula as so many other shows out there. With all the streaming platforms, there is a lot of content to riffle through and I happen to run into this problem often. But, recently I've discovered some new shows that take basic tropes and formulate them into something new and fresh. Hopefully I can offer you—avid TV bingers—some new content to enjoy.
1. The Wilds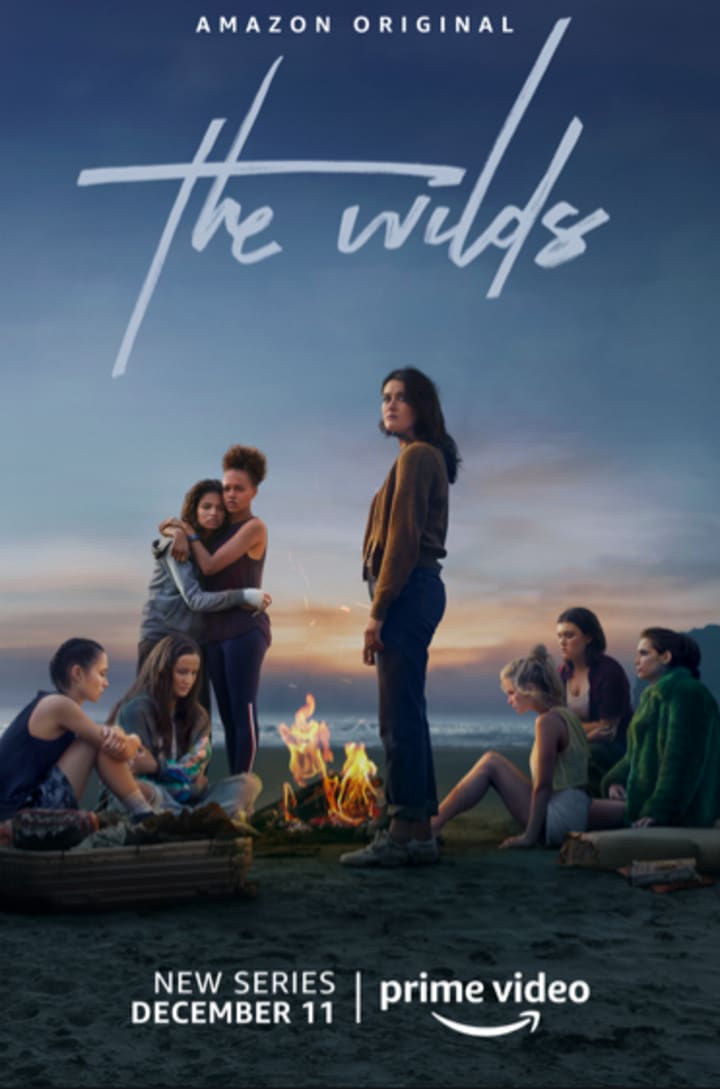 The series follows a group of teenage girls, from radically different backgrounds, who find themselves stranded on a deserted island after a plane crash, unaware they were meticulously chosen to be part of an elaborate social experiment.
The show premiered back in December of 2020 and was so popular Amazon quickly issued a season 2 eight days after the season 1 premier. While this show has a familiar premise—plane crash on a remote island—making us all think we've seen this show before, it delves deeper into the premise, offering a new, twisted tale of survival and betrayal.
Familiar Tropes: fish out of water (stranded on a deserted island after a plane crash), birds of a feather (the girls having to work together in order to survive).
The show breaks down these basic tropes by adding a Big Brother feel. As an audience we are questioning everything, trying to find out why these girls were chosen and who is doing this to them. While keeping the audience intrigued by mystery, the show focuses on each girl, dealing with her own problems and triggers on the island.
Sarah Streicher—the writer of the show—takes these familiar tropes and warps them into something new, making you second-guess everything happening on the island between each of the girls. While this show appears to be just another Lost remake, it differs greatly from all other shows because it makes you question who could be doing this to them and why. It makes you, as the viewer, not trust anyone while simultaneously fall in love with each of these characters, understand their background, and root for them to make it off the island.
This series will make you laugh, cry, and understand the complexities that go beyond what you see on the outside. Filled with unforgettable and heartbreaking moments, the writing for this show is top tier, filled with quotes by each of the girls that resonate and stay with you:
" Train wrecks unite." -Leah

" You think you know what you've got buried down there...under the surface, but you don't always." -Dot

" Every scar is a weapon." -Leah

" I don't want to be afraid to love or to love who I want freely, fully, without reservation." -Toni
Brilliantly written, these quotes define each of the girl's struggles, allowing the audience to find relation within them as well.
Everything about this show defies basic tropes. Even the music plays to the strengths and weaknesses seen in each of these girls, which only adds to the brilliancy of the show.
Song choice for the show: Empress Of—Broken or Bones UK—Pretty Waste
Perfect for fans of TV shows like Lost, Wrecked, or the Maze Runner films, this show is sitting at ten episodes, the first season available on Amazon Prime.
2. Cobra Kai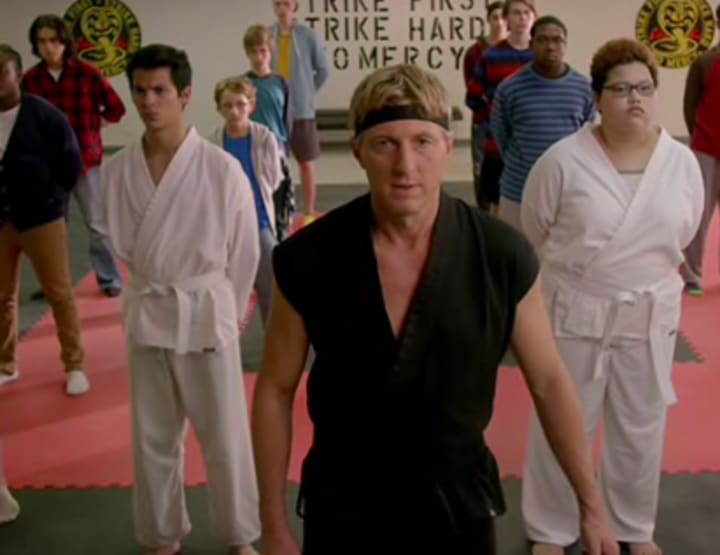 If you were a fan of the original Karate Kid like I was, then you might be a fan of the new generation of Cobra Kai. Not only does this show bring back every character from the original movies, but also it had so many amazing nods to the 80"s films.
This show follows Johnny Lawrence thirty-four years after his defeat in the All Valley Karate Tournament. After defending a kid who was being bullied, the kid, Miguel, seeks to learn Karate from him in order to defend himself.
We've seen this story before right?
Wrong.
Even though the premise of this show is very similar to the original Karate Kid story line, it takes that original concept and breathes new life into it. In the show, instead of only training Miguel, Johnny brings back his old dojo, Cobra Kai. This is when Daniel LaRusso comes in, eager to thwart Johnny's attempts at bringing back the dojo that caused the bad blood between them. Because of this new dojo, we are introduced to many other characters with interesting backgrounds along with being given a deeper dive into the original characters as well.
I personally love a show that can take a despicable character and turn them around, making you feel a little bit of sympathy for them and question who the actual villain is. That's what Cobra Kai does. It takes your basic good guy vs bad guy trope and allows you to see the grey areas, making you question if there is even a villain in the story.
There is so much happening in this show along with a stellar cast and well-rounded concept. On top of being fast paced, entertaining, filled with drama and well choreographed fight scenes, it's also teaching an underlying message; having the courage and drive to find your inner warrior.
Familiar Tropes: Bullied kid who needs protection, The guide, Arch Rivals.
It's taking those basic tropes from the first films and warping them into something more, diving deeper into personal conflicts and inner strength, allowing each character to find it in their own way, taking their own path to get there.
" If I'm extra hard on you it's because you have the ability to be better than me." -Johnny Lawrence

" I may not always win, but I never quit." -Johnny Lawrence

" When negative feelings overwhelm you, look for the good within yourself." -Daniel LaRusso

" Never mind your past mistakes, don't let them determine your future." -Carmen
Since music also plays an important role in a TV show, here's two songs that not only express the heart of the show, but also represent two of the great 80's bands, another nod to the original series.
Song choice for show : Head Games—Foreigner, We're Not Gonna Take it—Twisted Sister.
So if you're seeking a show that has action and character development and are a fan of the Karate Kid series, you might enjoy watching Cobra Kai. There are currently 3 seasons on Netflix and a fourth season on its way.
3. Warrior Nun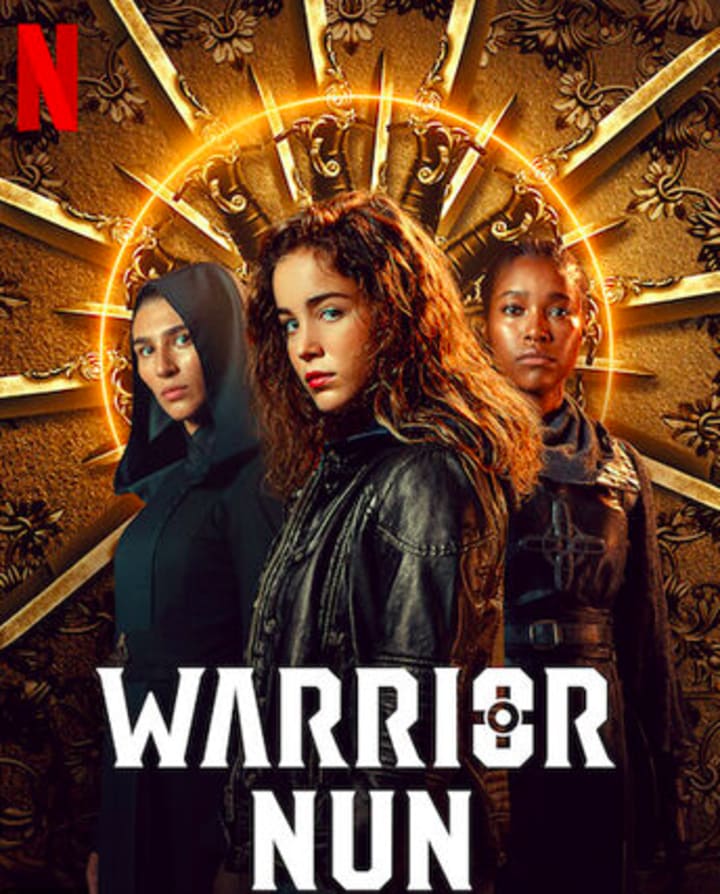 After waking up in a morgue, Ava Silva—an orphaned teen—finds she's the barer of a Halo, not only granting her life from death, but also inexplicable powers coveted by a secret sect of demon-hunting nuns.
This show was perhaps one of the most surprising shows of 2020 for me. Even though the premise of the show might seem basic, this show is anything but.
Familiar Tropes: Back From The Dead, Badass Preacher, Big Bad, Good vs. Evil.
Based off comic books, this show takes the tropes of a basic super hero show and brings something new to the table. A sect of badass women, who also happen to be nuns saving the world from demons with a magic Halo? I would definitely join this sect. But, not only does this show break down the tropes of good and evil, they offer insight into how complicated these girls lives are.
Many of them don't consider themselves to be very religion, but they've seen the evil in the world, so they wish to do something about it. Where most religious concepts would be against using blades and fighting techniques, these girls aren't afraid to do what is necessary even if it means getting their hands dirty.
I love how this show uses personal pain and hones that into the reasons why these women have joined the sect of warriors. Internalizing that pain and finding a healthy outlet for it is a fantastic way to take mental health and find a way to work through it.
And what bettee way than saving the world?
" Pain is what made me a sister warrior." -Sister Beatrice

" I stare at her perfect normality until I wake up and realize I've still been the freak I've been my whole life. What I've learned since then is life has a f*8ked up way of making your dreams come true." -Ava
Song Choice For Show: Cage—Ed Carlsen, No Rules—Vinyl Pinups & Night Panda
Perfect for fans of the Marvel universe or superhero movies in general, Warrior Nun season 1 is on Netflix and has been renewed for season 2.
All of these shows surprised me this past year. Being stuck at home and searching for new, exciting TV shows to watch, I was so happy to find love in these three. So if you're someone who hates basic tropes in shows and is looking for something new, I suggest watching these three as a start. They will take you for a wild ride and once you reach the end you will understand why they are on my list of shows that defy the everyday tropes we see on TV.
Thanks for reading! Check out my page for more viewing content –Allison
entertainment
About the author
Harry Potter/Marvel/Disney enthusiest. Cat lover. World traveler. Book lover. Alway baking. Hopeless Romantic.
Reader insights
Be the first to share your insights about this piece.
Add your insights