Love is Blind After the Alter: Review
Exploring the highs and lows of the most controversial season yet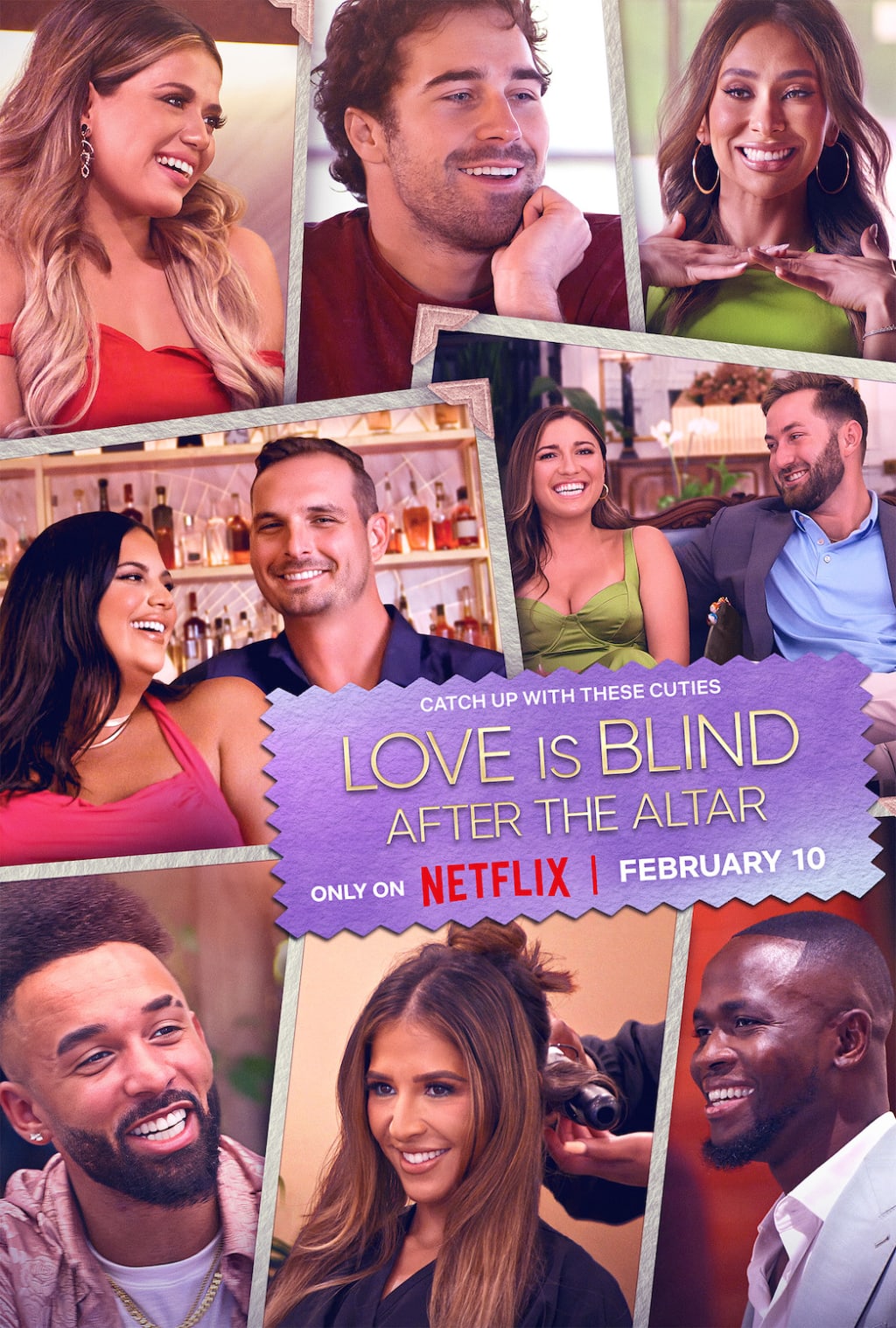 Photo by NETFLIX
Note: This article contains spoilers from Love is Blind: After the Altar season 3.
After Love is Blind premiered in 2020 on Netflix, millions of people tuned in to binge-watch the unconventional dating show. With five couples blindly meeting, falling in love, and getting engaged, their journeys to the altar inevitably brought highs and lows, with some deciding to say "I do" while others said, "I don't".
Since season one, we fell in love with the concept of the show, falling in love sight unseen and building an emotional connection to your possible forever partner. And in doing so we clung to our favorite couples (hello, Cam and Lauren!). However, the show hasn't been without controversy, dealing with topics of sexuality, cheating, and (alleged) emotional and mental abuse. This past season, season three, dealt with the latter, from Cole to Bartise(vaguely) falling in the hot seat with other cast members for their inappropriate actions leading up to the wedding day. Let's evaluate and review season three's After the Altar episodes that premiered last Friday.
The Aftermath
After the Altar takes place a year after the couples fell in love in the pods and walked down the aisle. Alexa and Brennon are still married and going strong, as well as the seemingly happy Matt and Colleen. Raven and Sk are still dating as revealed in the reunion episode, though long distance most of the time. Though Nancy and Bartise are not together and are single, they have decided to remain friends. And finally, Cole and Zanab have all but resolved the issues of their former relationship, anxious to face each other for the first time in a year.
The Highlights
I don't think I've ever been more disappointed in a cast as much as season three. Of course, two exceptions don't fall into this position (Cole and Raven) and I'll get to them later. But for now, let's break down a few standout moments in the 3-part special.
1. Nancy and Bartise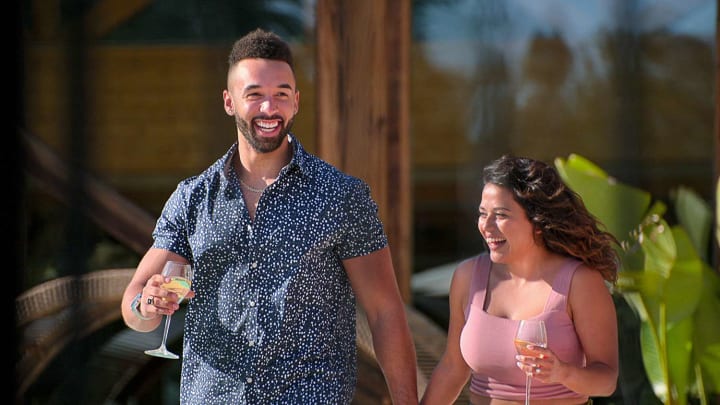 I don't know about anyone else, but I was shocked to see that Nancy and Bartise were in communication, let alone still friends with each other. The whole scene between them at lunch was awkward and contrived. Throughout the conversation, it didn't seem like either of them knew why they were still a part of each other's lives. Enter, Nancy's mother and brother to serve as the voice of reason for her to consider herself, her boundaries, and her happiness. When Nancy told Bartise it was over at the wedding, that should've been that. No communication, no friendship, or entanglements necessary. Because if I'm to be made a fool of on my wedding day, the last thing I would want is to try to allow the man who hurt me to be in my life. On a positive note, Nancy heeded the advice of her family and cut Bartise off once and for all at Alexa's birthday party (good for you Nancy!).
2. Cole vs. the rest of the cast
It seems that after a year, Cole just can't catch a break from most of the cast who still chooses to villainize him. Now, I won't spend a lot of time dissecting the situation that led to this moment, but if we all watched the infamous "cuties scene" then we all know who the real "villain" is. But somehow the rest of the cast must've missed it or chose to walk in willful ignorance because, although Cole is far from perfect and deserved to be held accountable for his role, he wasn't the only one.
Somehow, the rest of the cast (except for Nancy's family's cameo) just breezed over Bartise and decided that his role in manipulating and disrespecting Nancy wasn't as bad as Cole's behavior. He still got an invite to Alexa's birthday party and the rest of the guys (especially Brennon) just acted like Bartise didn't have a similar experience with Nancy suffering mentally and emotionally. The selective grudge and anger against Cole are by far one of the most confusing and frustrating things I've ever seen on reality TV. A double standard that no one should have to live up to.
3. Brennon's unexplained pissy attitude toward Cole
This one really had me stumped. I was super annoyed with Brennan at the reunion when he changed his attitude toward Cole after Zanab single-handedly accused him of destroying her self-esteem and suggesting that he was mentally and emotionally abusive toward her. Although he knew what went down at the bachelor party, he deliberately ignored that and chose to side with his wife and best friend (a doormat behavior). It seems that he decided to keep the same energy at Alexa's party by reminding Cole of how trash of a person he was. It seems Cole was invited for no other reason than to create an opportunity for Brennon (and Zanab) to take aim at him once more. Perhaps Brennon felt like he didn't get it all out of his system at the reunion and needed to show how much of a big bad wolf he was. Because let's face it, Alexa is the star of their relationship and made that clear before they even got to the altar. On a positive note, Cole handled himself with class and assumed responsibility for the role he played in the demise of his relationship with Zanab, and showed his continued growth (something we're still waiting to see with the rest of the cast).
4. Zanab and Cole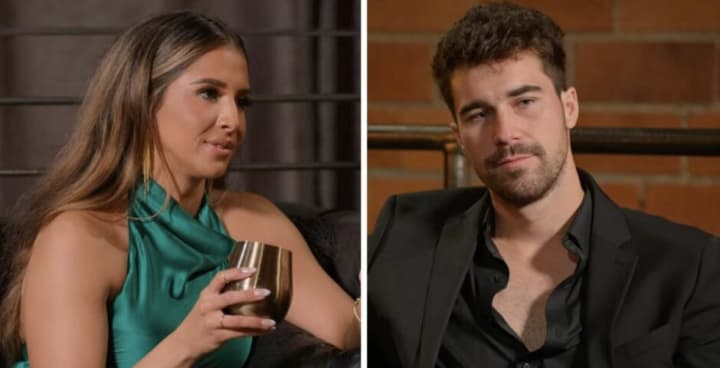 This was probably the most anticipated reunion out of all the other couples (present and former). I didn't expect much between these two because it's clear that Zanab "stand by what she said" and Cole just wants to make people happy and not disappoint them. It was more or less of the same tone and conversation, with Zanab contradicting herself by telling Cole how good of a person he was, just not to her. I'm not sure who Zay's therapist is, but she needed to find one that would allow her to look at herself in the mirror and reflect on her narcissistic, delusional perspective. I will say that it was rather disappointing that she still had yet to apologize for blind-sighting Cole at the altar (because it's clear they were not on the same page that day or any day leading up to it) or her passive-aggressive behavior. But what can we really expect from a liar? It was tiring seeing Cole being the bigger person at all times while Zay and everyone else got to act in their self-righteousness and move on.
5. Matt and Colleen's toxic marriage
I'm not even going to spend long on this one. Matt was toxic from the beginning (seriously, this dude's emotional, erratic behavior scared me, triggered or not) and he and Colleen's chemistry and compatibility is so non-existent even a toddler or puppy could feel the tension in the room. It was awkward to watch and I was begging either of them to call it quits so they could stop torturing themselves and each other. And if they haven't moved in together by now, it's just not going to happen.
6. Raven and Sk's 2nd proposal & cheating scandal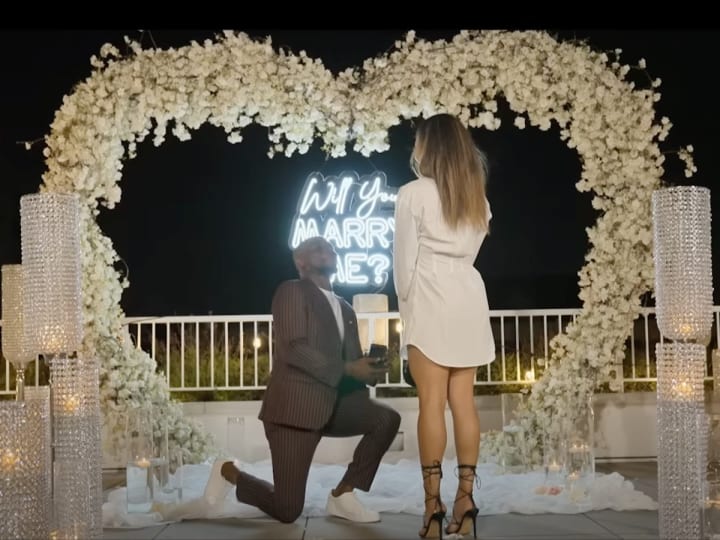 SK, SK, SK. Why? What was the reason for stringing Raven along all this time? After the bomb dropped months back that SK and Raven broke up due to SK cheating, I couldn't believe it. SK appeared to be the most wholesome and put-together guy out of everyone else. He and Raven by far were the most interesting and compatible couple despite the initial hurdles that they had to jump over in the beginning. After SK said no at the altar, I was heartbroken for Raven (and the heart-to-heart she shared with his sweet mother).
But by the reunion, things were back on for two lovebirds and all was well. So well that after a year, he decided to propose to Raven for a second time during the final episode of After the Altar. Raven happily accepted and it seemed that she and SK would finally have their fairytale happily ever after. That is until we had to see Raven revealing that SK cheated on her during their relationship. This broke my heart all over again to see Raven cry and process the pain. I don't know what SK's m.o. was with this whole experience. Was it just for clout? If so, why use Raven as collateral damage by embarrassing her with a 2nd proposal and a public breakup scandal? There was a lot of speculation that Raven and SK were faking their relationship to elevate their brands and career. But I find it hard to believe that Raven would fake tears and hurt if her feelings weren't real for SK. The situation overall is just extremely disappointing and I only wish the best for them both, but especially Raven.
Overall, Love is Blind season three was a hot mess from beginning to end (probably worse than season two). I think that Nick and Vanessa Lachey should consider this series a wrap because nothing has been able to top season one.
Do you think they should do another season of the show or call it quits? What did you think of the After Altar episodes? Comment below and let me know what you think!
Like this story? Consider tipping or pledging to support my continued endeavor as a full-time freelance writer.
About the Creator
Devyn Sharel is a fiction writer, poet & Film enthusiast. She enjoys writing fiction romance, drama and other genres that challenge her creative comfort zone. She's also a blogger covering topics in Freelancing, TV & Movies.
Reader insights
Be the first to share your insights about this piece.
Add your insights