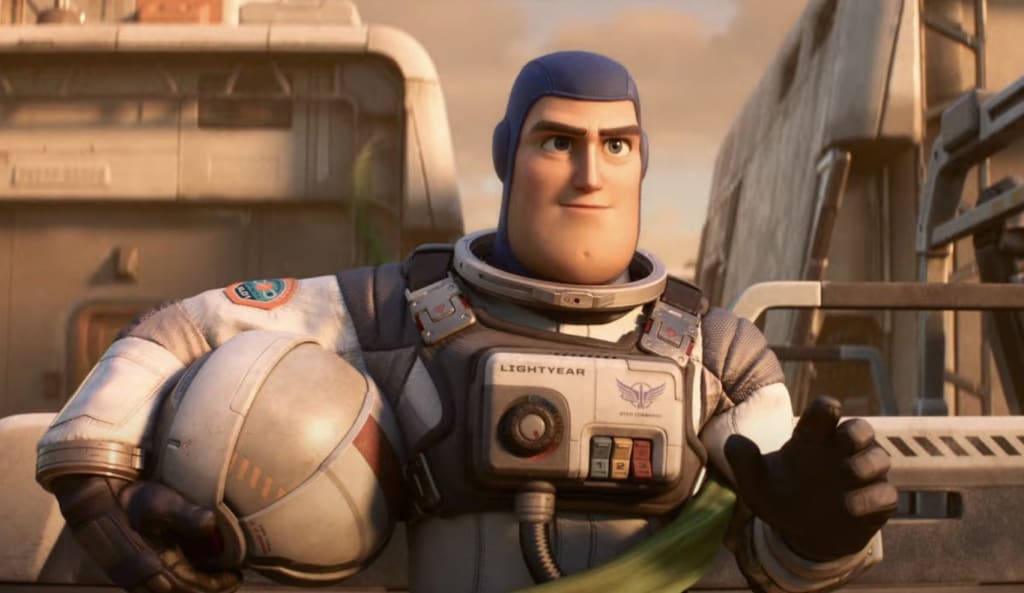 Toy Story is arguably one of the best animated films of all time, and for many of us it holds a special place in our hearts. So when the news that there was to be a movie centered around Buzz Lightyear, I was ecstatic. I am someone who has been anxiously anticipating this film and to finally see it on the big screen was fantastic.
This movie takes place in the Toy Story universe, a film about the man that inspired the toy. It was a story of love, acceptance, identity and friendship.
Let's start with the voice acting and animation. Of course the work from Chris Evans, Keke Palmer, Taika Waititi and the rest of the cast was phenomenal. Their ability to bring just so much heart to their characters was really astounding to me. Now obviously Pixar films are always amazing, I'm not saying they haven't produced some misfires but in the grand scheme of their catalog there are more wins than losses. But the amount of love and strength and hope that is in this movie is so beautiful and raw. Chris Evans really understood the depth to his character, the struggle, the loss and to be able to convey that entirely through his voice is amazing. Keke really made me cry, as someone who lost her mom young the "i'm not her" feeling is very present sometimes. I really resonated with her character's struggle to find her own way while honoring her grandmother's legacy.
Speaking of Alisha…the friendship between her and Buzz was so real and wonderful and heartbreaking. They came up through the space ranger academy together and they have this best friend shorthand that is immediately recognizable as something familiar. The heartbreaking part of this friendship is after Buzz starts doing these test flights to get them off the planet there on, he only gets glimpses of this friendship. If he flew everyday, the time lapse for him was only about 2 and a half weeks. It was about 62 years for everyone on the planet side. Which means that Alisha had lived most of her life without her best friend, and he had to live most of his without her, yet he watched pieces of her whole life. Every time he came back, she was going through another milestone and he was still the same Buzz, he was stuck in the same place and time. Also Alisha growing old and dying without her best friend by her side had to be so unbearable.
My favorite subtle part of the writing was using Buzz (the toy's) catch phrases and ingraining them into Buzz (the person's) dialogue.
For a lot of the film Buzz had his walls up and he had total tunnel vision on finishing the mission. Almost like getting everyone home and being a spaceranger again was going to somehow bring Alisha back, or he'd find a better connection to her now that she's gone. What was really wonderful to watch was Buzz's walls come down and accept new friends into his life including Izzy. Izzy was desperate to honor her grandmother's legacy but so was Buzz, just in very different ways. For Buzz to accept that his mistake didn't in fact ruin his best friend's life, but actually enriched it was such great character growth. We got to watch Buzz move on and bond with Izzy, she was his connection to Alisha and that was really beautiful.
The film was so wonderful, I genuinely only have praise for it. I know that makes for a boring review but it really was wonderful and everyone should go see it.