Lessons From Turkish Drama
Ask Taktikleri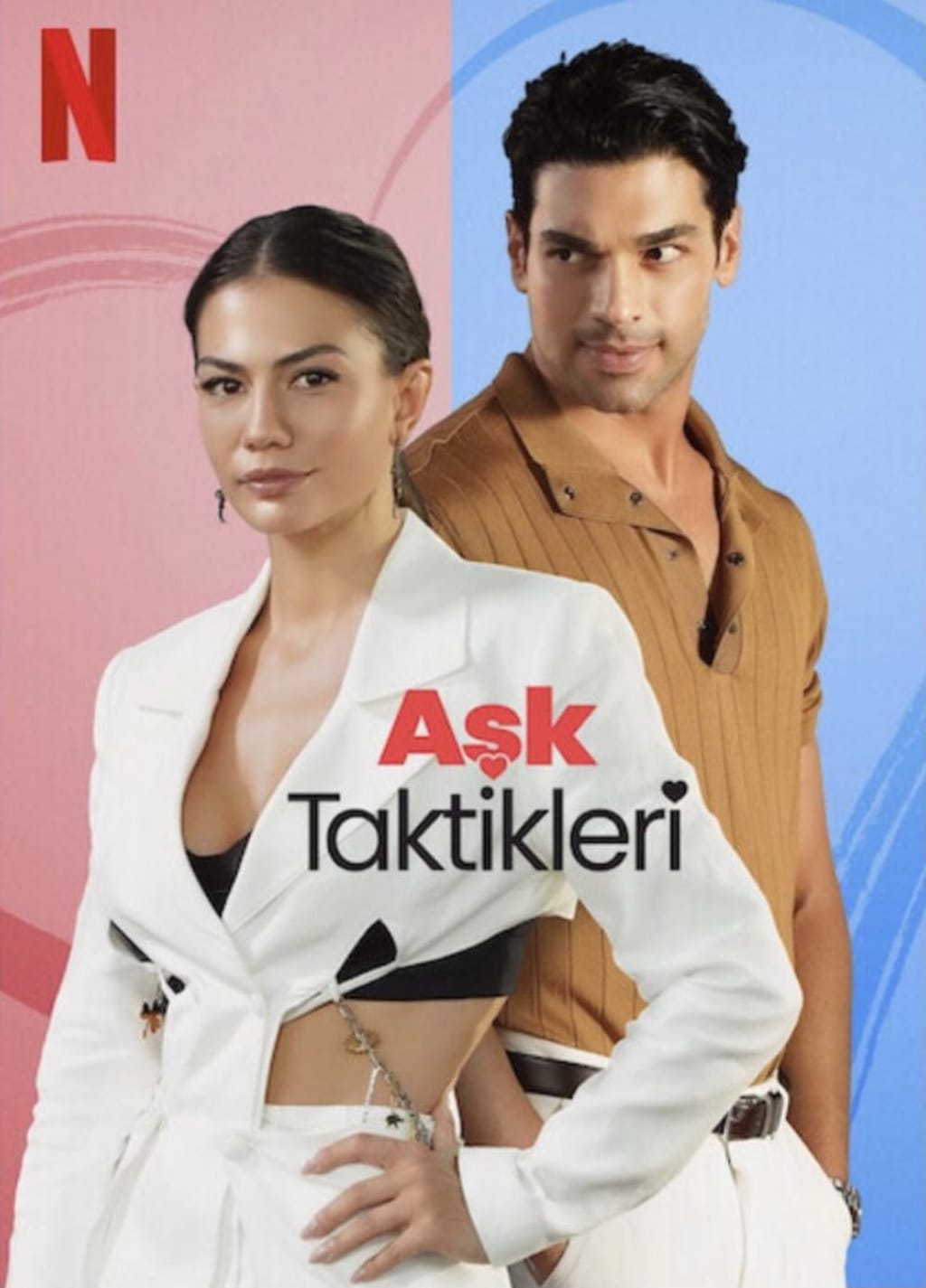 source: IMDb movie poster
Battle of the sexes romcoms where the 2 leads start out as mortal enemies and somehow end up in love are regular staples but, have you watched one with a Turkish twist? Ask Taktikleri (Love Tactics) is a glitzy and glam, fast-paced rom-com where the 2 leads battle it out in the never-ending battle of the ages - Who runs the world, the guys or the girls? Who is going to win? Who is going to fall? or is the endgame much more predictable than we would wish?
About This Movie
Ask Taktikleri (Love Tactics) is a 2022 Turkish-language rom-com translated and subtitled in English and released on Netflix. Written by Pelin Karamehmetoglu and directed by Emre Kabakusak, the movie stars Demet Ozdemir and Sukru Ozyildiz as leads. Others include Deniz Baydar, Ozgur Ozan, Dogukan Polat, Yasemin Yazici, Hande Yilmaz, and Atakan Celik.
Synopsis
Asli, a high-flying fashion designer cum blogger thinks she knows all about men, their tactics, and the games they play. She writes a blog titled Love Tactics where she schools women to be independent and not fall for their wiles. Kerem, an equally high-flying advertising executive is smug and thinks he knows women, how they feel and what it takes to make them fall for a guy. Both have a team of friends/squad where they discuss similar issues. They make bets with their squad. Kerem's squad goal - Make any woman fall for you. Asli's squad goal - Make any man fall for you. Only in Asli's case, she will be reporting her progress to her blog followers as a real-life example of what she teaches. Asli and Kerem attend the same function and decide on each other as their subject not knowing the other's intention. Expectedly, there is high drama as they bait and tackle each other. They eventually fall for each other but Asli chooses to publicly embarrass him rather than accept she has fallen in love.
Social Relevance
Though primarily a rom-com, the movie does touch on topics and social themes like Family; Friendship; Work; Love and Relationships; Fashion and Advertising; Feminism; The Battle of the Sexes; Blogging, Social Media; and Creativity among others.
Conclusion and Key Takeaways
Several online comments and reviews criticize this movie as cliche and unspectacular. This may or may not be true considering the storyline and genre are common. However, I think the movie has several things going for it:
Fashion - Asli is a fashion designer and her various looks in the movie are beautifully put together. Kerem doesn't look too bad either
Sights and sounds - Turkish movies and dramas always showcase Turkey's scenery and iconic locations. This movie is no different. The hot air balloon ride gives panoramic views of the Turkish countryside while the trip to Kerem's country home gives glimpses into its natural beauty and Turkish art
Celebration of friendship - Both Asli and Kerem have a close-knit squad who keep them on track ensuring they do not deviate from the goal and hyping them all the way. This reminds us that nothing beats good friends especially if you have lots of fun moments and are there for one another
My Take: Ask Taktikleri (Love Tactics) is a light-hearted fun watch for days you just want to sit back and enjoy some not-so-serious entertainment.
About the Creator
I write poems about life & love. I write about movies & other things. Want to know more about my work? Click link below for more info
https://linktr.ee/Imabongfaminu_wordsrwine
Reader insights
Be the first to share your insights about this piece.
Add your insights