Kym Karath: Everyone's Favourite Von Trapp!
'The Sound Of Music'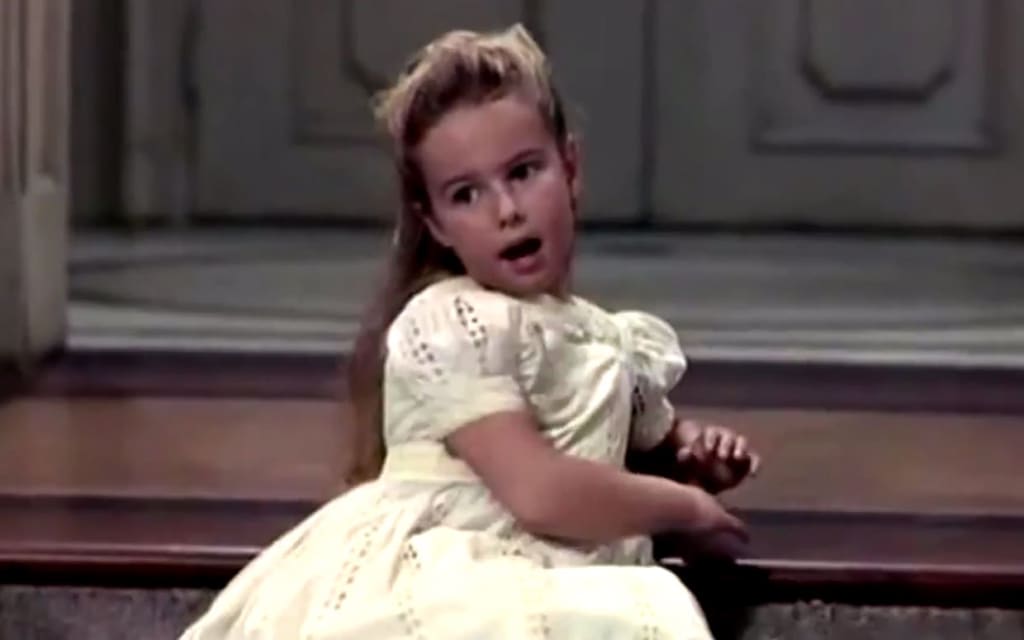 The Sound Of Music, the 1965 classic, the most beloved film musical of all time, loved by generation after generation, with Julie Andrews playing the role of Maria to perfection, and Christopher Plummer splendid as Captain Von Trapp. But it was those seven children which people took to their hearts, especially little Gretl, who stole the show! The cute and adorable 'scene stealer' was played by Kym Karath, an iconic 1960s child star.
Kym Karath was born into a Greek family in Los Angeles, California, on August 4, 1958. To father, Speros and Mother, Aurelia. Kym was the baby of the family with an older brother, Jimmy, and an older sister, Francie. Kym was named Anthea, but her brother and sister wanted their little sister to have an American name, so the name Kym began, but not with an 'i' it was decided that 'y' was better, as every Kim was spelt with an 'i'! Later Speros changed Kym's original surname of Karathanasis to Karath.
Speros was a restaurant owner. He owned a restaurant on Sunset Strip, called Gee Gee's, and a restaurant on Melrose, called Albert Allen's—which was where Kym was discovered. For Kym it was definitely a case of right place, right time! She was eating a cheeseburger, when two producers entered the restaurant, they spotted Kym and thought she was adorable, so they asked her Mother if Kym would want to be in a movie. The rest is, as they say, history... Kym was cast as Patti-Cake in the film Spencer's Mountain, playing the role of Henry Fonda and Maureen O'Hara's daughter. Kym was just three years old.
It wouldn't be the last time Kym played one of the Cartwright's younger sisters. In 1963s Spencer's Mountain, Veronica Cartwright played the role of Becky Spencer, and of course it was Angela Cartwright (Veronica's younger sister) who played Brigitta Von Trapp in The Sound Of Music.
A Veteran Actress Aged 5!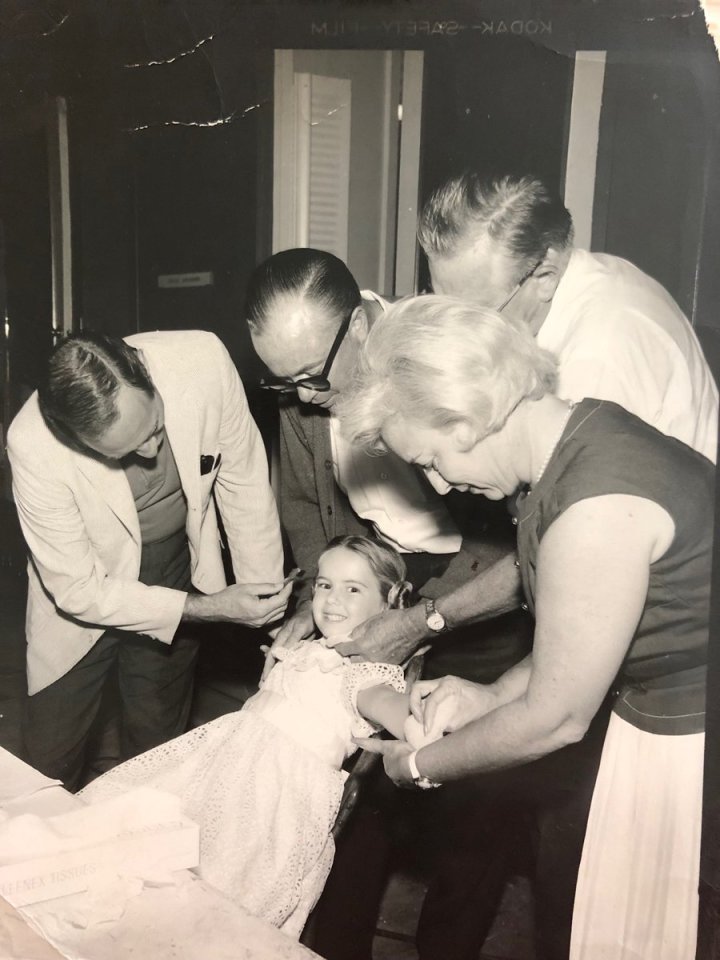 Kym was an experienced actress way before she auditioned for the role of Gretl Von Trapp, at the age of five. She was a veteran of three films already. As well as Spencer's Mountain she went on to star along side Doris Day, playing her daughter Maggie Boyer in The Thrill Of It All. Then came the comedy Good Neighbor Sam in 1964, where Kym played Jack Lemmon's daughter.
At her The Sound Of Music audition, Kym sang "Sixteen Going On Seventeen." Director Robert Wise was so impressed with Kym's efficiency he was later quoted as saying, "If I had not hired her as my little actress, I would of hired her as my secretary." The part of Gretl was Kym's!
Kym's big sister Francie auditioned for the role of the eldest child Liesl Von Trapp. The role went to the late great Charmian Carr, who simply shined in the role.
After The Sound Of Music Kym went on to be cast in numerous iconic American TV programmes including Peyton Place, Dr Kildare, The Brady Bunch, The Waltons and Lost In Space, which reunited Kym with her Von Trapp sister Angela Cartwright, who was a regular cast member as Penny Robinson. Kym played an alien princess in the episode.
Love And Marriage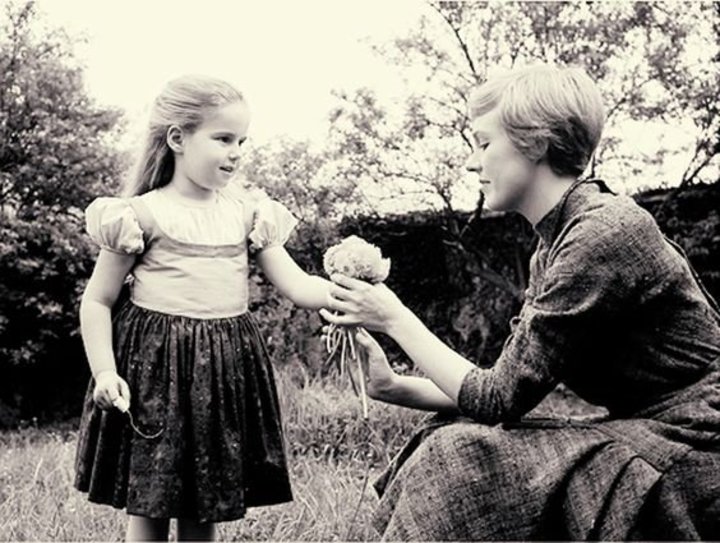 Graduating from USC (University Of Southern California) with honours and a degree in humanities and religion, and not wanting to take on the 'dumb blonde' roles Hollywood offered at the time, aged 24 Kym went to France to work as an actress. Where she fell in love with investment banker, Philippe L'Equilbec. The couple married in the garden of the Polo Lounge at the Beverly Hills Hotel, in 1985. Kym was 26 years old. Sadly the couple divorced in 2005.
In 1991 Kym had a beautiful, healthy, baby boy, Eric. Heather Menzies, who played Louisa Von Trapp, became Eric's Godmother. A few weeks after Eric's birth he became very ill and suffered seizures and a stroke, which caused brain damage. Eric became Kym's main focus. Kym is a huge campaigner for children with special needs, and set up the Aurelia Foundation, which creates programs which will continue after the age of 22, the age at which the current school transition program finishes.
Kym Karath will always be Gretl, the youngest Von Trapp, in her cute outfits, and with the fabulous lines "It will be my first party Father," "I think the men look beautiful," and "the sun has gone to bed and so must I," so iconic, and I'll say it again, she stole the show!
celebrities

Hayley Dodwell
I am a freelance writer. As well as Vocal, I have also written articles for numerous websites, including, Eighties Kids, WhatCulture, Child Of The 1980's, Online Book Club, GoNOMAD Travel, Hubpages, and ScreenHub Entertainment.
See all posts by Hayley Dodwell →