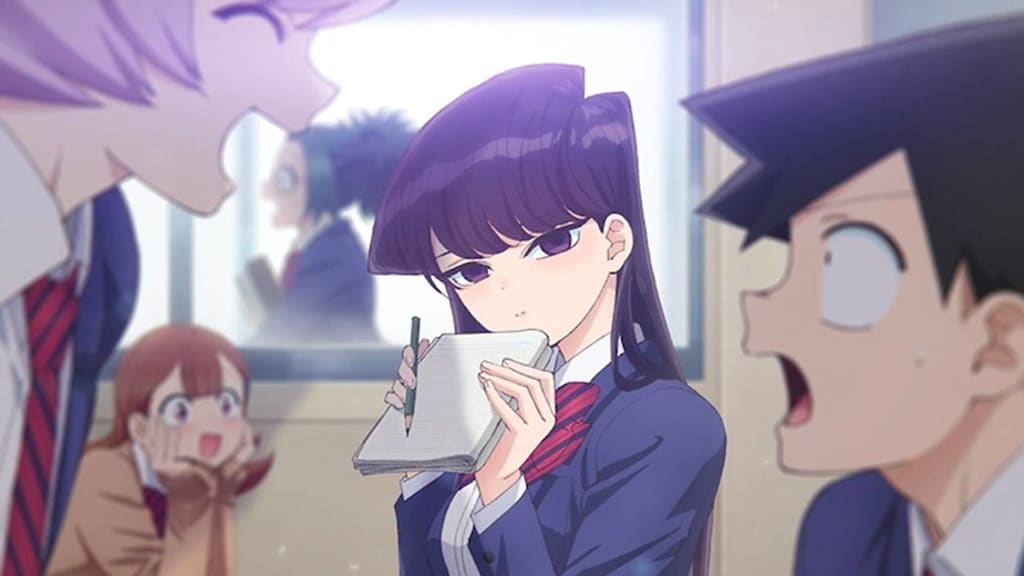 Like most of the anime I have watched, I was randomly scrolling through Netflix and came across Komi can't communicate. I have heard a little about it and seen the manga around, so I figured it wouldn't hurt to give it a chance. Having no idea what to expect, I was ready for another cute slice-of-life school anime. Little did I know this would be one of my favorite anime of all time.
Storyline: An absolute beauty to anyone, Shouko Komi in reality suffers from extreme social anxiety and communication problems, making her largely unable to talk to others. However, with her attractiveness and stoic appearance, which in itself results from her anxiety, she is perceived as refined in class, making her highly popular while preventing people from actually getting to know her. Komi's first conversation with Tadano is over a blackboard, and she uses a notebook to convey her feelings through writing. Despite this, she is still capable of verbal conversation over a cell phone. Her dream is to overcome her communication problems and make 100 friends.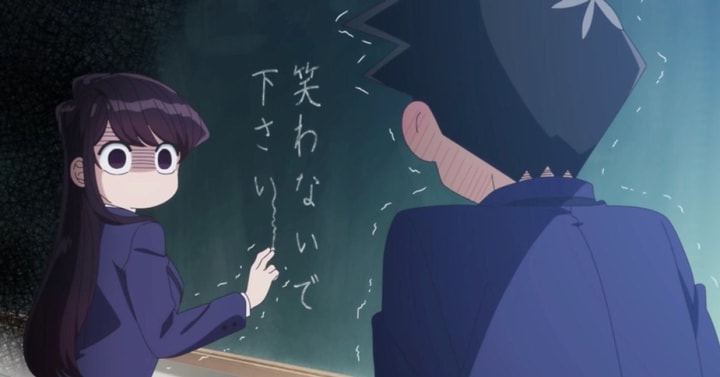 Episode 1 and I fell in love with Komi. As someone who also struggles with social anxiety, she was so relatable to me. Even though she is nervous she still wants to make long-lasting friendships. I could tell from episode 1 that this was going to be an adorable show.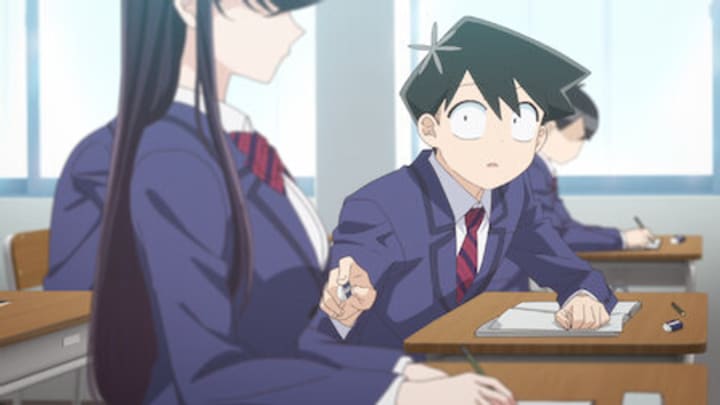 I love the relationship between Komi and Tadano. His ability to understand her through expression and gentle noises is adorable. His encouragement and support to help Komi make her dream come true of making 100 friends make me want a friend like him. If it was just him and Komi I would probably still love the show.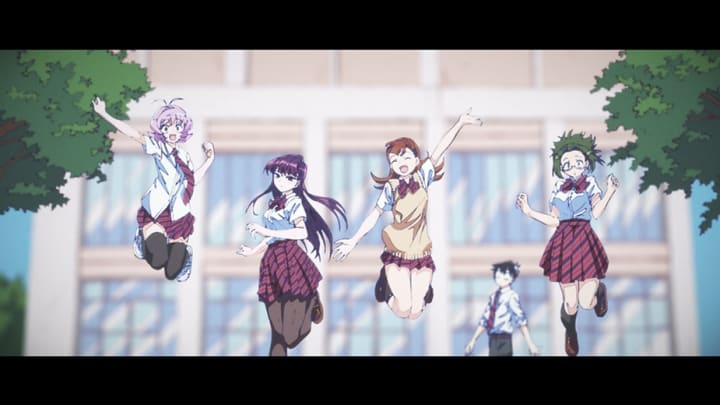 Season 1 - 12 episodes
In season 1 you watch Komi try to accomplish her dream of making 100 friends. We are introduced to a cast of creative characters. I am a sucker for a slice-of-life school anime, but one of the biggest make-or-breaks for the genre is how creative the characters are written. Not only are each of these characters unique, but they are also making fun of the stereotypes. I love that each character adores Komi and is patient and supportive of her.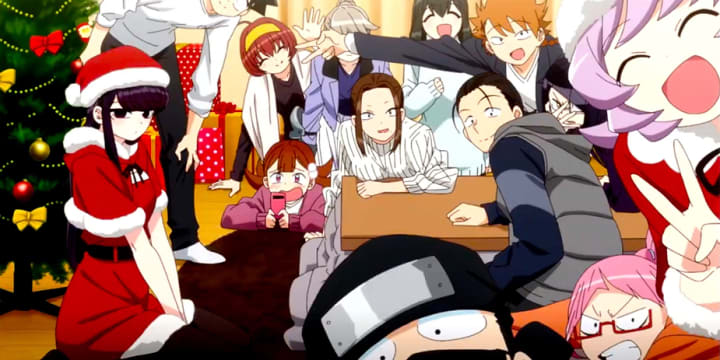 Season 2 - 12 episodes
In season 2 we are introduced to more new and creative characters. As Komi challenges herself to experience school to the fullest. With holidays and school field trips, Komi is surrounded by people who adore her. We also see Komi and Tadano grow closer together, and everyone but themselves sees them in love with each other. They both don't know how to express how they feel but they try their best. I loved season 2 more than season 1, but both of them were amazingly entertaining.
I loved the addition of Makoto Katai. If you have RBF like me, he becomes such a relatable character. Everyone thinks he is a big scary guy, but in reality, he is super awkward. Yet Tadano sees him as a normal guy. He adores Tadano as his first friend.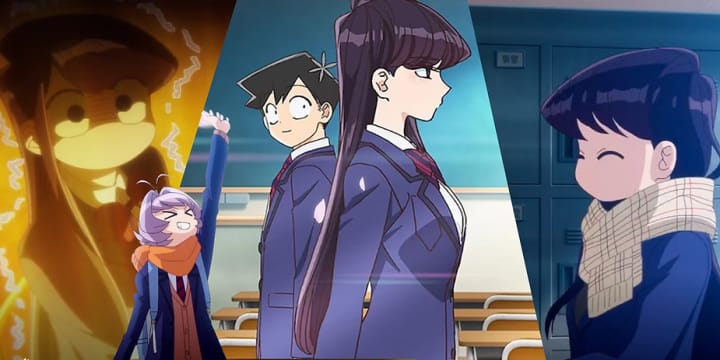 RATINGS:
IMDB: 7.8/10
ANIMEPLANET: 4.1/5
My Review: When I say I have never related more to a character before in my life I mean it. As someone who deals with crippling social anxiety seeing a character with the same fear but trying her best to overcome it was so encouraging to me. They don't make fun of social anxiety or use it to crack some jokes, but they bring it into the light of us not wanting to be anti-social we just don't know how to be social. Komi's friends are so supportive and sweet to her the whole show. Making this an adorable light-hearted, must-see, comedy and one of my most favorite anime ever.
I am not sure if there will be a season 3, but even if the isn't, the ending is perfectly adorable. It will pull at your heartstrings.
I can see why this is an award-winning, highly rated anime both from critics and the audience.

What were your thoughts on Komi Can't Communicate?
After reading this will you give it a watch?
Let me know in the comments below
Have an anime you want me to review? Leave a request below or in the Review Forum!
CLICK HERE - ANIMETIPZ
Thank you for reading!
About the Creator
✨Anime Blogger✨
I watch too much anime and would love to turn it into a creative outlet!
Blogging about anime topics, giving honest reviews, and staying up to date with all things anime
Socials
Reader insights
Be the first to share your insights about this piece.
Add your insights