Kevin Spacey's Top Five Performances
Stage, Film, Television. Kevin Spacey's performances will never be forgotten.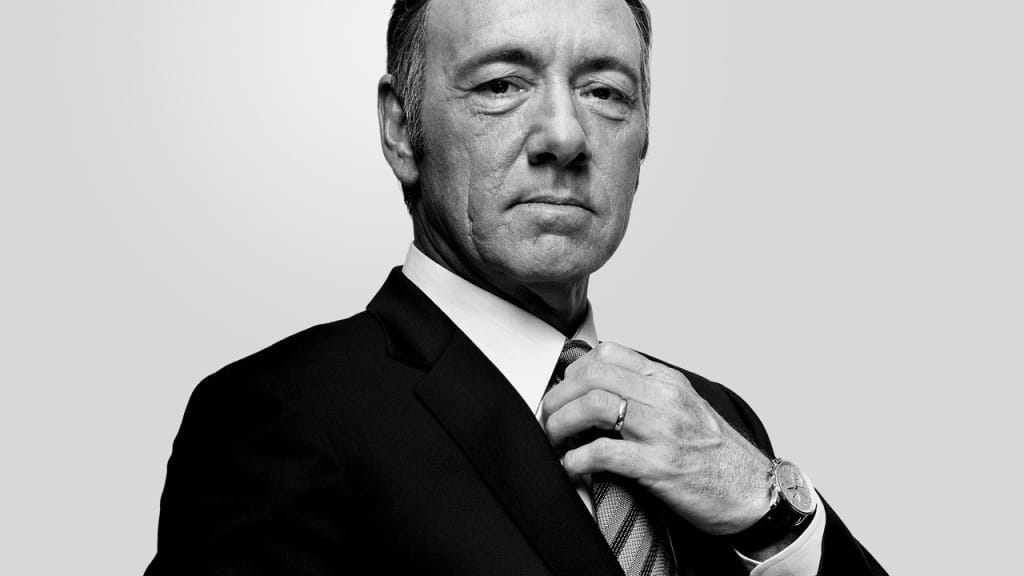 Two-time Academy Award winner Kevin Spacey also boasts a Golden Globe, two consecutive Screen Actors Guild Awards and several Emmy nominations for a career that has spanned decades of critically-acclaimed film and television. Nailing down the best performances of such a versatile actor isn't easy, but we think this is one of the best portfolios of the American actor.
Directed by: Bryan Singer
Starring: Kevin Spacey, Stephen Baldwin, Gabriel Byrne
Rotten Tomatoes Score: 88% critic, 96% audience
About: One of Spacey's two Academy Awards comes from The Usual Suspects, a neo-noir mystery from Bryan Singer bringing an ensemble cast together as "Verbal" Kint, a petty criminal played by Spacey, is interrogated about a massacre in Los Angeles.
Kint is one of the only survivors of the wrath of a criminal mastermind known as Keyzer Soze. With flashback and narration, Kint weaves a complex tale of deception and intrigue that is sure to keep viewers on the edge of their seats for the full 106 minutes.
Directed by: David Fincher
Starring: Kevin Spacey, Morgan Freeman, Brad Pitt
Rotten Tomatoes Score: 80% critic, 95% audience
About: It almost feels like poor form to list this in Kevin Spacey's filmography, as he insisted on not being featured on any promotional material – that way, his mid-film reveal as the psychopathic killer being chased by detectives played by Freeman and Pitt would have more impact.
Of course, as the film is 22 years old, we feel pretty confident in revealing that minor spoiler. Se7enis a gripping experience in which Spacey stars alongside actors of similar calibre, all spearheaded by director David Fincher who is well up to the task of organising the talent into a wonderful thriller.
Directed by: Sam Mendes
Starring: Kevin Spacey, Annette Bening, Thora Birch
Rotten Tomatoes Score: 88% critic, 93% audience
About: Spacey's second Oscar, and his first for a leading role, comes from Sam Mendes' overwhelmingly acclaimed satire American Beauty. One of Spacey's defining cinematic roles, this scathing portrayal of the middle-class American Dream won Best Picture, Best Director, Best Cinematography and Best Original Screenplay alongside Spacey's Academy Award.
Spacey plays Lester Burnham, a middle-aged father of one in the suburbs of America. As his family each explore aspects of their own changing lives, he falls in love with his daughter's friend. The film explores romantic and paternal love, beauty and sexuality, materialism and minimalism.
Directed by: Robert Luketic
Starring: Kevin Spacey, Laurence Fishburne, Kate Bosworth
Rotten Tomatoes Score: 36% critic, 66% audience
About: One of the most critically-panned films in Spacey's repertoire, though it merits inclusion as he is one of the more redeeming aspects of this gambling tale. Based on the true story of the Massachusetts Institute of Technology (MIT) students who won tens of millions counting cards in blackjack, the film was a box office success and a critical flop.
Spacey plays the MIT professor Micky Rosa who rounds up a group of intelligent students in order to create a sophisticated card-counting blackjack team with the aim of taking on the casinos and making millions. Naturally, the casinos don't take kindly to this and thuggish casino security head (Fishburne) muscles in – perhaps the MIT lads should have just played for real money on one of the many online platforms, instead!
Directed by: Various
Starring: Kevin Spacey, Robin Wright, Zoe Mara
Rotten Tomatoes Score: 84% critic, 91% audience
About: Currently the role for which Spacey is most heavily associated, the Netflix series House of Cards is a modern US remake of a 1990s British political drama. Spacey plays Congressional Whip Francis Underwood, whose machinations in Washington span four series with a fifth due this summer.
It has received overwhelmingly positive reviews and dozens of awards and nominations, including 33 Emmy nominations. It is the first online-only original drama series to receive nominations in the Emmys, and also saw Spacey and co-star Robin Wright win Golden Globes for Best Actor and Best Actress in 2014 and 2015.
list
movie
tv
About the author
Definitive movie buff. Quickly realized that it was more financially prudent to write about film than trying to beg for millions of dollars to make his own.