Kevin Feige Reveals That Jason Statham Was Almost Cast In A Marvel Movie — But What Role Would He Play?
Recently, the Marvel Cinematic Universe has made a place for old-school action stars, from Kurt Russell and Sylvester Stallone in Guardians of the Galaxy, Vol. 2 to Michael Keaton in Spider-Man: Homecoming.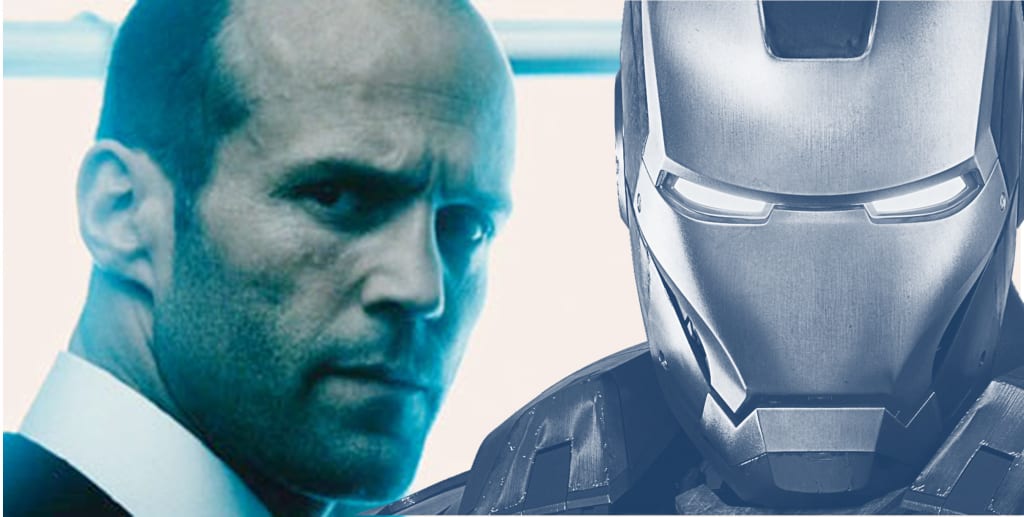 [Credit: Lionsgate/Marvel Studios]
Recently, the Marvel Cinematic Universe has made a place for old-school action stars, from Kurt Russell and Sylvester Stallone in Guardians of the Galaxy, Vol. 2 to Michael Keaton in Spider-Man: Homecoming. And if the stars had aligned a little differently, another macho actor would've muscled his way into the MCU first.
Jason Statham Was Almost In A Marvel Movie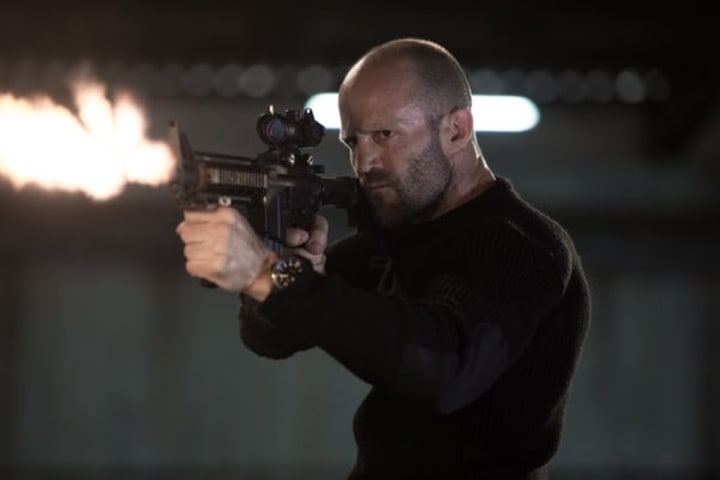 On the promotional trail for Spider-Man: Homecoming, Marvel Studios president Kevin Feige sat down with Den of Geek to talk about the upcoming #superhero film. The site uncovered a very interesting detail. When the reporter mentioned Stallone's #TheExpendables co-star Jason Statham, Feige revealed a startling nugget of information:
"[W]e talked with him about doing a role in one of our movies... It didn't end up working out [because] his schedule didn't work out."
The Stath in a Marvel movie? Well, that's certainly an intriguing prospect!
Some fans may be a bit skeptical of Feige's given excuse about schedules. After all, Statham famously railed against CGI and superheroes, claiming that they were too easy and that "anyone could do it." Readers can probably imagine the scenario whereby Statham, in his idiosyncratic way, snarled, "No thanks," with a couple of expletives thrown in for good measure.
But not so! According to Feige, Statham was genuinely regretful about having to pass up on the opportunity:
"I was in another meeting a few days later, and my cellphone rang. I didn't recognize the number, but I answered it. And it was Jason Statham...he was saying 'sorry it didn't work out, maybe next time'. He couldn't have been nicer!"
Well, who'd have thought it? This is probably one of the more unexpected things that we've heard about Marvel for some time, but a question now presents itself: would Statham fit in with Marvel's established formula?
The answer to that is yes. After all, Statham has demonstrated that he can kick plenty of ass and deliver one-liners without breaking much of a sweat. Plus, Paul Feig's hit-movie Spy saw him famously send up his hard-man persona. Humor and badassery are natural prerequisites for Marvel movies.
Many fans will assume that Statham was Marvel's choice for Bullseye in Netflix's #Daredevil series. As potentially awesome as that could be though, we have to remember that Feige doesn't really deal with the TV side of Marvel, so Statham was likely being courted for a cinematic release.
Feige declined to elaborate on the potential role, so here are three of the most likely suggestions:
1. Rocket Raccoon
Statham is undoubtedly one of the funniest parts about 2015's hit Spy, being eager for violence and supremely confident in his own abilities. It makes us think of one particular A-hole in Marvel's arsenal.
It really isn't hard to imagine that Feige may wanted Statham to breathe life into the Guardians of the Galaxy's tech expert — although having heard Bradley Cooper's awesome voice acting for Rocket, we're very glad that things turned out the way they did.
2. Crossbones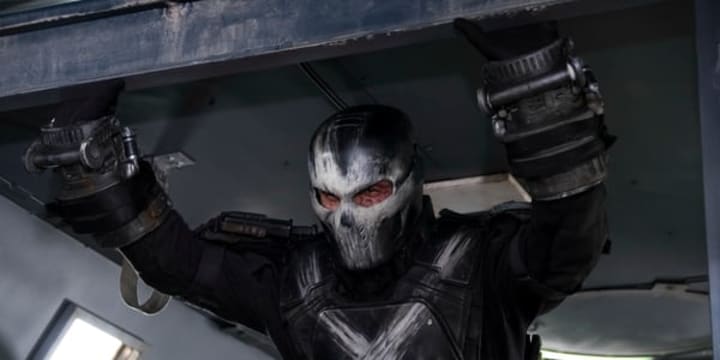 Given his preference for old-school stunts and his reticence towards CGI, we can't really envision Statham playing a cape-wearing hero or a mustache-twirling villain. Frank Grillo's Rumlow was pretty grounded, even in his guise of Crossbones, using explosives, guns, knives and his fists against Captain America in Civil War.
It's therefore very easy to envision Statham being tempted by the part, which would have been a great way to channel the particular brand of rage that's typified many of his performances.
3. Drax The Destroyer
Bald, burly and vengeful — all of these words could easily apply to Jason Statham and our favorite Destroyer, Drax. We definitely love Dave Bautista in the grey and red makeup, although Statham could have been pretty compelling to watch as a leaner, more brooding iteration of the Guardians' muscle man.
It is interesting that Kevin Feige didn't say who Statham was in line for — is Feige simply being courteous to the current placeholder? Or is it because there's still a chance that Jason Statham could join the #MCU?
[Source: Den of Geek]