Kelly Thiebaud attacked online because of a new haircut
Immature General Hospital viewers made childish comments because Britt Westbourne was wearing bangs.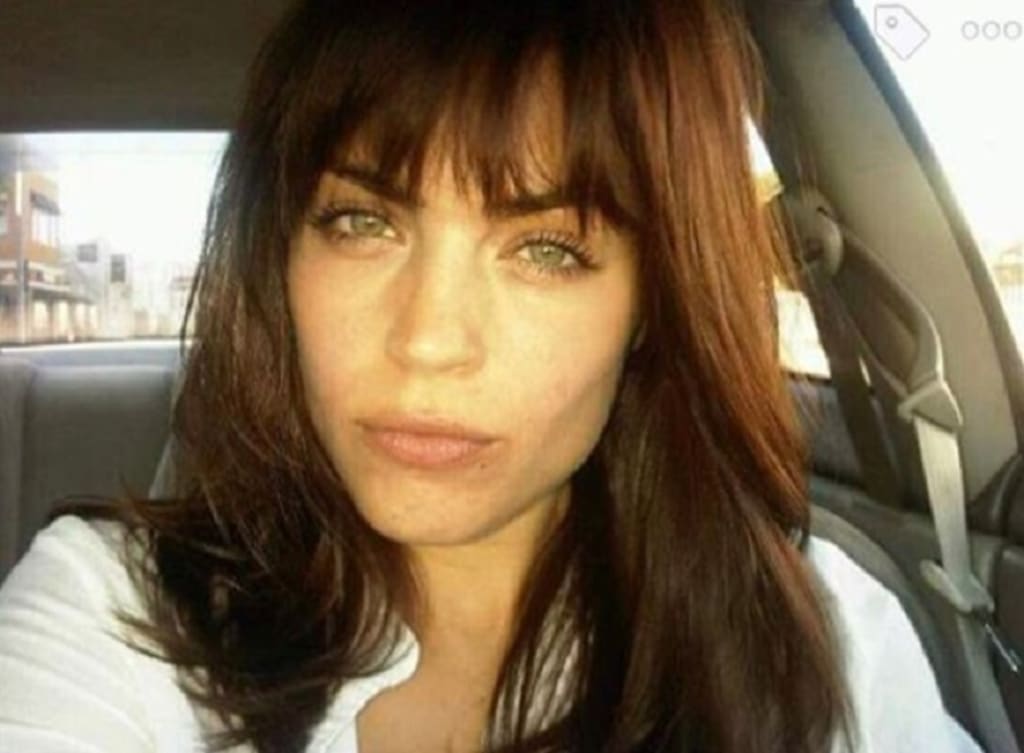 Kelly Thiebaud
My personal mantra is that people grow older but do not grow up and the Internet continues to prove this true. Immature adults have been harassing General Hospital actress Kelly Thiebaud online because they don't like her new haircut. This is behavior that should have been left in grade school and not appropriate for sensible adults. Kelly's character Britt Westbourne returned to General Hospital Friday, announcing that she is the new chief of staff. Instead of welcoming her back to Port Charles, mean spirited fans made fun of Kelly's bangs. The actress did not say who cut her hair but it was announced weeks back that soap stars were going to have to do their own hair and makeup.
It was even stated that they would have to use their own wardrobes. I don't know if any of this ever went into effect, but the GH cast is going through a lot to bring viewers great episodes. Kelly Monaco who portrays Sam became ill because of the bright lights and wearing a mask. Her mother announced that she is claustrophobic and was sent home for 2 weeks to recuperate. These actors are having to submit to COVID tests, have their temperatures taken, and practice social distancing. Whether Kelly Thiebaud cut her own bangs or it was done by a professional, the childish GH viewers should have kept their ugly opinions to themselves.
All women know about bad hair days and being in the spotlight does not stop them from happening. Heat, wind, sweat, or rain can affect a hairstyle even when one has just come from the salon. It is really a shame that so many Internet users resort to bullying and think nothing of it. I noticed the bangs but was paying more attention to the reactions of General Hospital employees when they found out that the new chief of staff is "The Britch." Many GH fans came to Kelly's defense and welcomed her back to the ABC daytime drama and the actress herself addressed this most unnecessary situation.
The actress agreed that her bangs did not turn out the way she wanted them too but still, people should not be so mean spirited. Kelly Tweeted that there is so much more to discuss than her hair and she is correct. The good news is that the majority were happy to see Britt Westbourne back in Port Charles and can't wait to find out what will happen next. Thus far, Cyrus put her in charge of General Hospital after he fired Monica and Bobbie. Liz is only going to work 2 days a week and Epiphany will be shuffling papers instead of caring for her patients. Celeb Dirty Laundry says that more bombshells are coming where Britta is concerned and her loyal fans cannot wait to see what they are.
Viewers have so many questions such as what is the connection between Britt and Cyrus. Is it of a personal nature or as he simply trying to anger the hospital employees and keep them on edge? Does Renault have any ties to Faison or Liesel or is this a coincidence? Will Britta and Julian hook up again or go their separate ways? What about Dr. Westbourne's knowledge regarding Julian's role in hiding Wiley's identity? Can the Britch really go on with her day to day activities knowing that her best friend Brad has been wrongly imprisoned? What will happen between Britt and Felix who dubbed her the "Britch." Will she make his life miserable or will the two find common ground?
The one thing that can be counted on by the fans is to expect the unexpected where the daughter of Faison and Obrecht is concerned. There is never a dull moment when she is in a scene and Port Charles is lucky to have her in town. Welcome back to General Hospital and Port Charles, Kelly Thiebaud AKA Britt Westbourne. Your presence will bring some much needed excitement to the hospital and along with Cyrus you will keep everyone on their P's and Q's. Your character is one that viewers love to hate and hate to love, bangs, or not.