Keanu Reeves; The Nicest Man in Hollywood!
But here's what you may not know...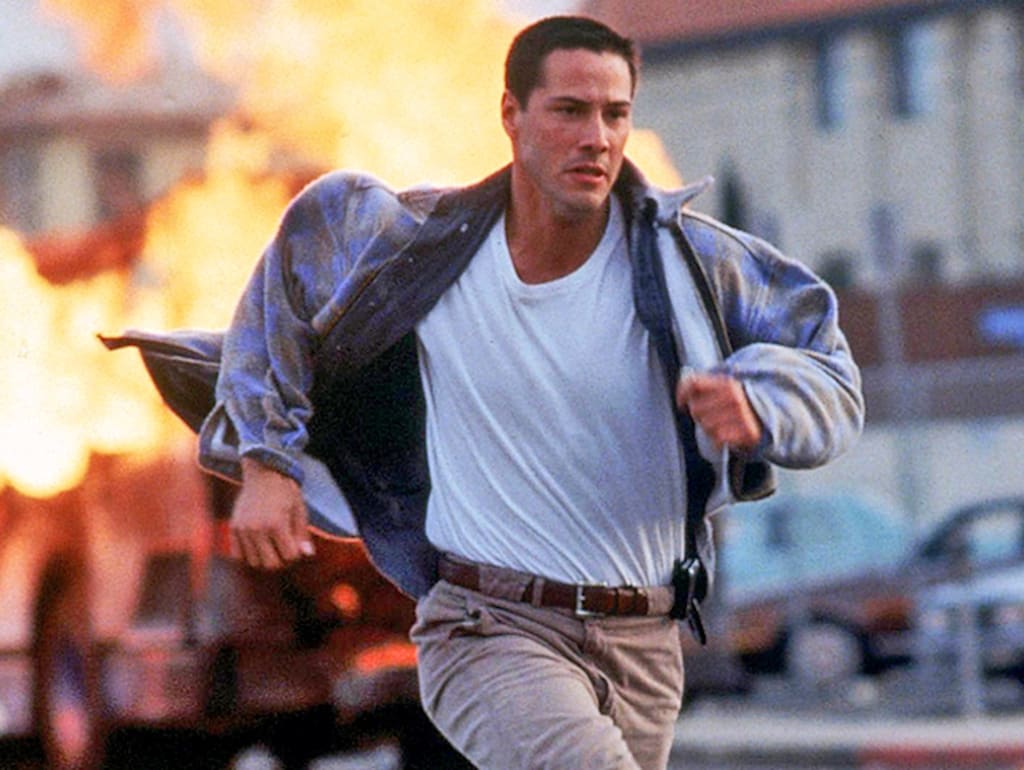 Photo Credit: 20th Century Fox
It's always so refreshing to hear of the huge acts of kindness from the Hollywood favourite Keanu Reeves. Giving kindness, generosity and help, for no other reason than he wants too. The Mister nice guy of Hollywood, who is always spoken highly of and whom we have never heard a bad word about. The actor, director, producer and musician, Keanu Reeves, who has been appearing in Hollywood films for over thirty years. From big buck blockbusters to low budget independent films. He is a leading figure in tinsel town, who likes to keep a low profile, riding his beloved motorbikes or relaxing at his home in the Hollywood Hills.
I'm sure you could easily roll off many of his incredible films including, Point Break, Speed, Bill and Ted's Excellent Adventure or Matrix. But how much do you know about this very private Hollywood star? Here are some awesome Keanu facts... Keanu was born on 2nd September, 1964, in Beirut, Lebanon. His name means cool breeze over the mountains. Keanu's Mum, Patricia, is English, she is from Essex. His Father, Samuel, is an American, born in Hawaii, of Chinese, English, Irish, Native Hawaiian and Portuguese ancestry.
Keanu got the acting bug at a very early age and made his acting debut at nine years old, in a Theatre production of Damn Yankees. At fifteen, he played Mercutio, at the Leah Posluns Theatre's production of Shakespeare's Romeo and Julie. Growing up Keanu loved to watch The Two Ronnie's and Monty Phython, influenced by his British Mother. Who also installed in him good manners and politeness, which Keanu took into adulthood. For example, if he's ever on the subway he'll give up his seat if needs be. He is also a massive animal lover and a very keen supporter of PETA.
During high school Keanu excelled in sports, he was one very talented ice hockey goalie. Earning himself the nickname, 'The Wall'. At just twenty years old Keanu moved to the city of Angels, Los Angeles. He moved in with his stepfather, stage and television director, Paul Aaron. Keanu's screen debut was in an episode of Hangin' It. His first film appearance was in 1986's Youngblood, which starred 80's Brat Packer, Rob Lowe. Keanu is far from money grabbing, and gives huge amounts to charities. He says, money is the last thing he thinks about. He often takes pay cuts too.
River Phoenix was his best friend. He was incredibly sad when he died of an accidental drug overdose, in 1993. Keanu still thinks of him a lot and misses him terribly. During the making of My Own Private Idaho, in 1991, Keanu, River and costar Flea (Bassist of the Red Hot Chili Peppers) hung out at the films director, Guys Van Sants, house, where they would jam all night.
For The Devil's Advocate Keanu agreed to a pay cut, so the Producers, could also afford to bring All Pacino on board for the film. For the first Matrix Keanu got paid $10 million up front to film.
Keanu speaks French. His also absolutely loves ballroom dancing. Who knew?! 1991 was definitely the year Keanu firmly cemented his feet in the Hollywood soil. Starring in three classic films, Bill and Teds Bogus Journey, Point Break and My Own Private Idaho. Plus he snapped up a MTV award for most desirable male, in 1992. Then in 1994 his career reached an all time new level of success when he starred in the box office smash hit Speed.
Keanu loves music, from 1999, he had his own band, grunge band, Dogstar. Keanu plays bass guitar. For one year he played in the band Becky, but quit in 2005 saying that he lacked the interest in a serious music career.
In 2014 Keanu had to deal with not one, but two obsessed stalkers, who trespassed into his Hollywood Hills home. He awoke one night to find a stalker in his library, who said she was there waiting to see him. Keanu called the police, and calming spoke to her until they arrived. In which she was taken for mental evaluation. Just three days later another stalker entered Keanu's property, through the gate, which the cleaners had left open. Keanu was not at home. The stalker undressed, took a shower, and then swam in the swimming pool. The cleaners got extremely suspicious, understandably so! So they called the police.
You often hear about Keanu Reeves is he an actor? Or is he a movie star? Well he has done drama, comedy, action, and he's an in demand actor, who has been working in Hollywood for over three decades. The proof is there.