DC Universe
Justice League - can it be saved by the fabled "Snyder Cut"? Part 2
Production issues and a CGI cover-up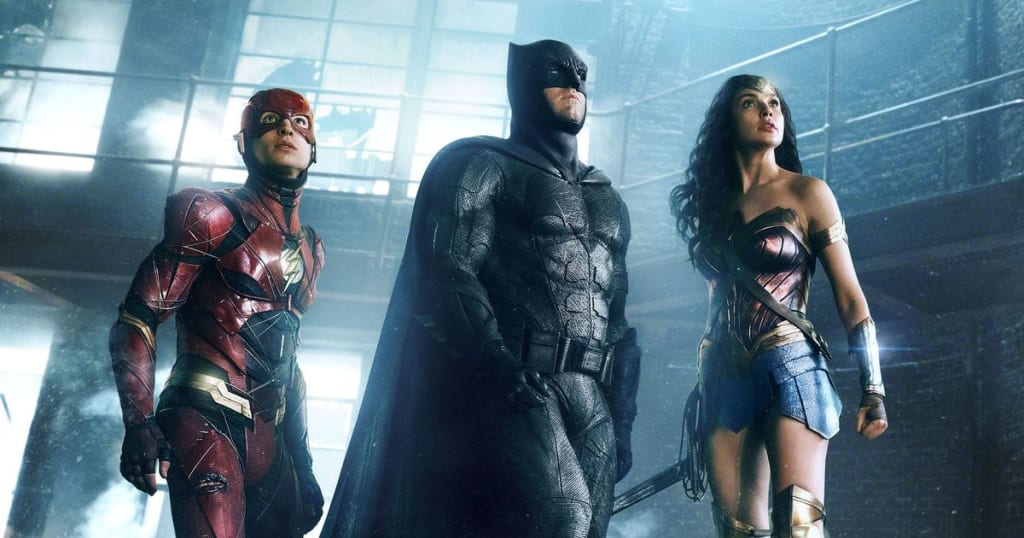 Ezra Miller (left), Ben Affleck (centre), Gal Gadot (right)
Here is Part 2 of the "Snyder Cut" feature published earlier today.
"Justice League" Production Issues
By 2017, Marvel Studios and Disney were soaring high. They had released 16 films from the MCU and were so confident in their product, that they scheduled the third Thor movie ("Thor: Ragnorak") for release in the same month as "Justice League" (November 2017) - a single franchise lead against a full DC super-team. On the other hand, DC and Warner Bros. were reeling from the poor reactions to both "Batman vs Superman" and "Suicide Squad", but they had some hope after the overwhelmingly positive response for "Wonder Woman".
The most common response to this generation of DC films was that they were too dark and needed to be more fun, like the MCU. So before any change in director, there was already pressure to make changes to the script and style mid-production.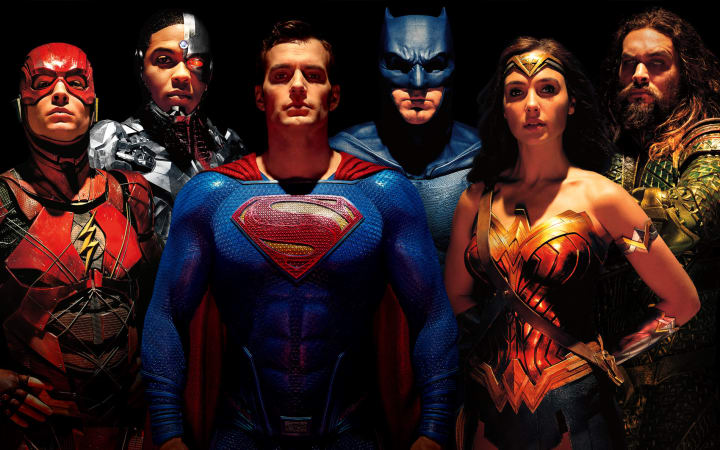 Then, the marketing department really took over by including Superman loud and proud in promo posters for the film...
(SPOILERS)
...even though he died at the end of the last film. It was an open secret that Superman would be in "Justice League" somehow, but removing all mystery and openly using this key plot point for promotion shows just how desperate the executives were to get as many bums on seats as possible.
So production is in flux, executives are scrambling to try and make their money back any way they can and then the unthinkable happens to Zack Snyder and his family. It's completely understandable and right that he steps down at that time, but for the studio, a $300m film still has a release date. Thankfully, "Avengers Assemble" and "Avengers: Age of Ultron" director, Joss Whedon, was reportedly already helping out on the script and was able to step in.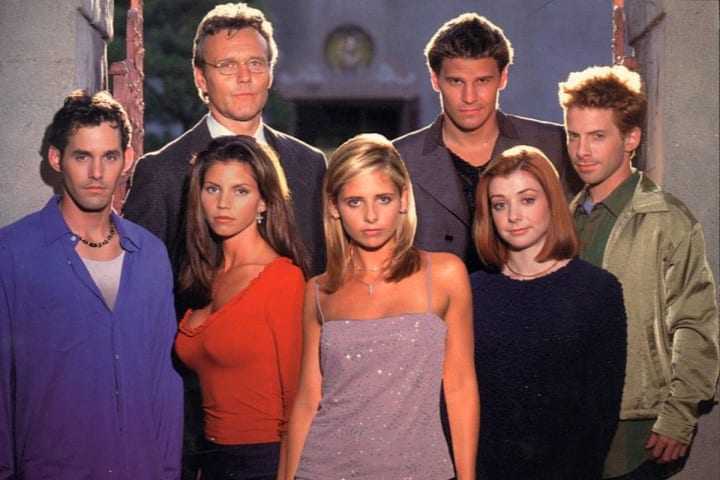 There's arguably no one better at creating fun, ensemble blockbusters than Joss Whedon, but he also has a dark side too (Buffy, Angel, Cabin in the Woods), so there was genuine excitement to see what he could do with such iconic characters as Batman, Superman and Wonder Woman. But presumably under direction/permission from studio executives, Whedon made such significant changes to the script that extensive re-shoots were required.
Now, lets talk about Henry Cavill's moustache.
After principal photography wrapped on "Justice League", Cavill went off to shoot "Mission Impossible: Fallout" with Tom Cruise. He plays one of the main antagonists in this (excellent film) and grew a killer moustache for the role. "Fallout" encountered it's own problems with Cruise breaking his ankle during a stunt that shut down all of production for weeks. Conveniently, this gave Cavill the time in his schedule to go back to "Justice League" for Whedon's re-shoots; but not enough time to shave off his moustache and grow it back properly to pick back-up with "Fallout" afterwards.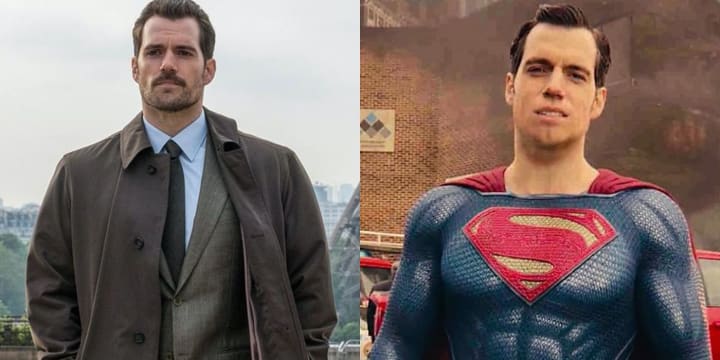 Whilst this sounds ridiculous, this actually presented a massive problem for Warner Bros as they couldn't force him to change his appearance at the expense of another production. "Fallout" director Christopher McQuarrie actually goes into great detail about everything they tried to make the situation work in his incredible interview with Empire Magazine's Chris Hewitt on their spoiler special podcast. But in short, "Justice League" had no choice but to film Cavill with the moustache and then digitally remove it in post-production. If you've seen the film, you'll know that this didn't go well - at best it's distracting, and at worse, laughable.
The 2017 Release
There is incredible time, effort, energy and skill that goes into producing any movie, especially a $300m blockbuster with five franchise leads. There's also no doubt that everyone involved on the creative did the very best they could despite all of the issues in production. But the 2017 release of "Justice League" is a mess.
Like Frankenstein's monster, you can see all the parts that make-up the whole - the popular Amazonian warrior women from Wonder Woman, wise-cracking "bro" Aquaman getting ready for his own movie with a vastly different tone, a much lighter Bruce Wayne from the last time we saw him and a disjointed bad guy story-line that looks like they decided to simply jettison the arc that Snyder had spent two movies building towards.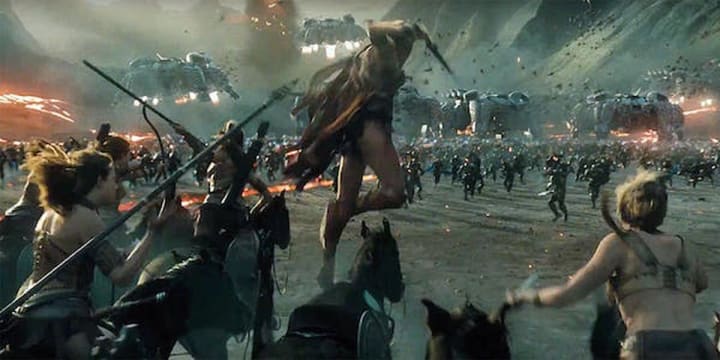 In short, "Justice League" is just very disappointing, even more so for me personally as I stayed up for the midnight showing on opening night and then had to go into work the next day; super-tired and knowing that it just wasn't worth it.
"The Snyder Cut"
This now brings us to the fabled "Snyder Cut". Movie critics and fans alike have always wanted to know what the film would have been like if Snyder was able to complete production and deliver his vision of the story. Would it have been just as messy or would it have been an epic drama with an incredible payoff? Could it even open the door to a continuation of this universe that starts matching the MCU for quality, depth and box office?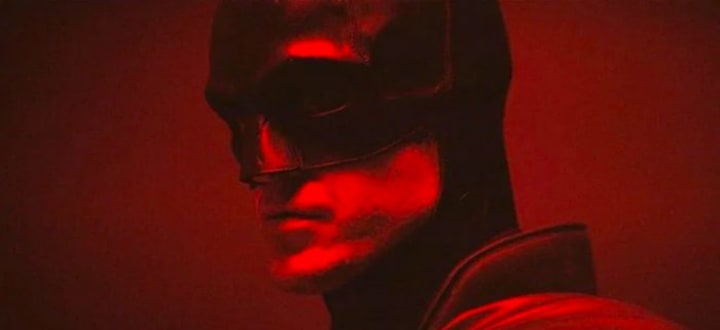 Warner Bros. seem to have made their peace with the end of this version of a joined up DC movie universe. They have a new Batman in Robert Patterson, the new Suicide Squad movie is a reboot of sorts and the Wonder Woman sequel "Wonder Woman 1984" is being promoted as a stand-alone continuation of her first solo film instead of being connected to the wider universe. They've also just had incredible success with the Oscar winning (Hildur Guðnadóttir, Best Original Score) "Joker" starring Joaquin Phoenix that was created as a complete one-off, unattached to any other story or film.
But the DC fans are keeping the flame alive; partly in the hope that his new cut is a lot better than what they saw in 2017, but also in genuine support of Snyder and his family after everything they've been through in the last few years. And now, after two years of grassroots online campaigning, with help from some of the movie stars themselves, "The Snyder Cut" might actually be a reality.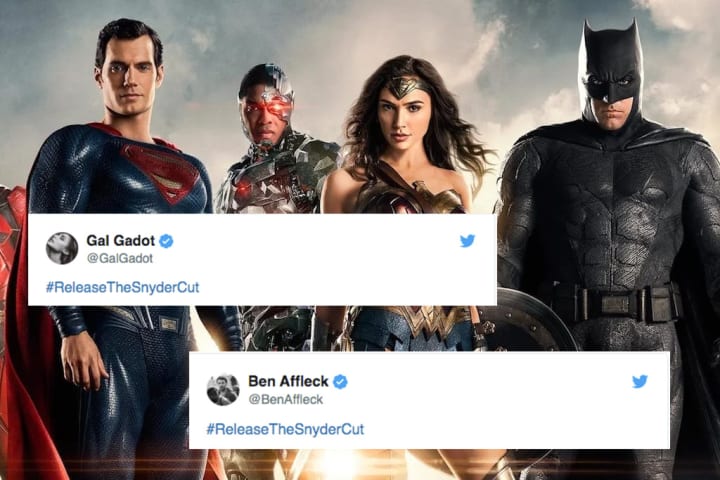 Rumours have gathered pace in recent weeks with some reports of a cut being screened for executives; but when Snyder announced an online 'watch party' for "Man of Steel" followed by a Q&A this week, the internet went crazy. There were some teases and more speculation that cynically could all just be a way to boost interest in the watch party event on Wednesday and have nothing to do with a new cut of the film; but none the less, everyone is very excited.
Final Thoughts
Here's my two cents - "Man of Steel" was good but "Batman vs Superman: Dawn of Justice" was a mess, so what are the chances that Snyder's original footage can make that much difference to the quality of "Justice League"? Not just enough to rescue the film overall, but enough to also change the new direction of travel Warner Bros. are taking with their DC films. It would be really interesting to see the full five-film arc Snyder says they had planned for Superman and Batman, but at the minute, this feels like a pipe-dream at best.
"The Snyder Cut" might rescue "Justice League" (and Cavill's top lip) and turn it into a decent film, but it's hard to see that it will be anything more than that.
For me, the writing was on the wall for this version of the DC movie universe the moment Warner Bros. executives sat in a room and fast tracked the Batman/Superman crossover into their second film for the sake of global box office.
Marvel Studio's have their haters and they're not without issues themselves, but you've got to admit, their multi-billion dollar success is built on the patience and balls to put characters and story first; and that's why they're on top.
If you're in the U.K and want to revisit "Justice League" to judge for yourself, it lands on Netflix this Monday 25/03/20.
Thank you for taking the time to read Part 1 and/or Part 2 of this "Snyder Cut" feature. I hope you've enjoyed it and if so, please help spread the word with a social share below. For the latest updates on future articles and reviews, you can also follow me on Instagram and Twitter @matthewrbuck