Just Some Really Good Biopics
In no particular order.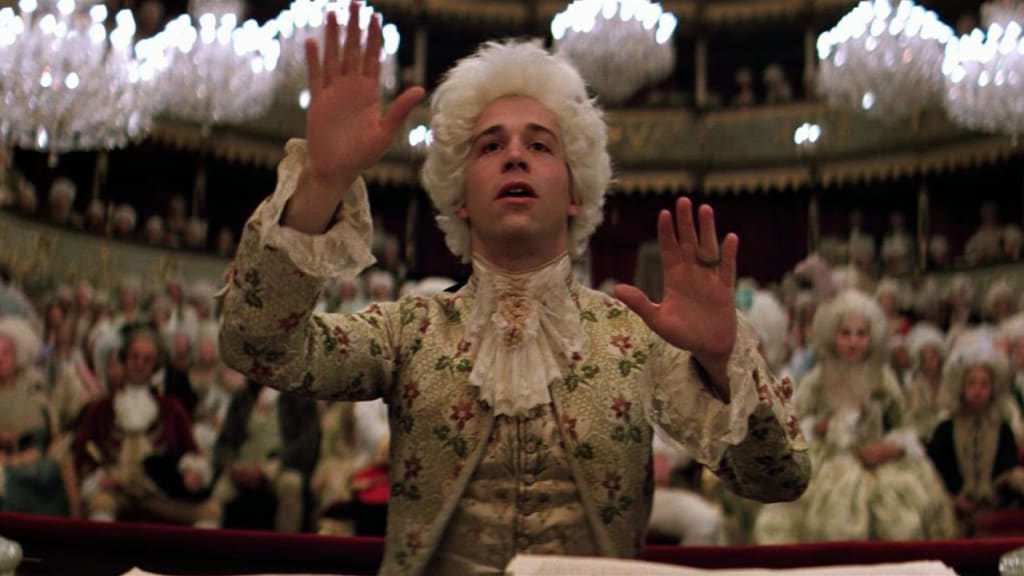 Courtesy of Orion Pictures
Some of the best movies, in my opinion, are bio-pics. These movies take the life (or events of a life) of someone extraordinary. They've won many Academy Awards, and procured countless nominations. Citizen Kane, the "greatest movie of all time" was loosely based on newspaper tycoon William Randolph Hearst, after all. These films give us a glimpse at major historical events, sensational figures, and a better sense of what it was really like as them.
Yes, there is the Hollywood glamorization of some things, but many films also follow source material such as memoirs, newspaper clippings, and even interacting with the titular character in real life. (In Wolf of Wall Street, Jordan Belfort was on set for the drug abuse scenes to coach Leonardo DiCaprio through what it was like to take 15 year old Lemmons).
Without further ado, here are some of the best biopics out there (at least as far as I'm concerned).
"The Aviator"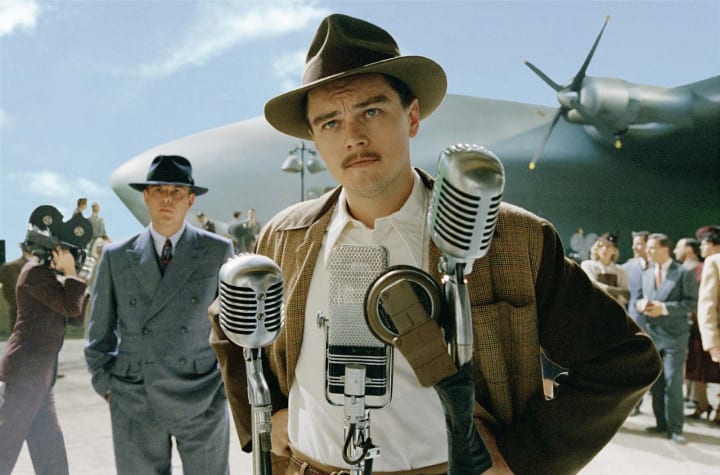 Or, as I like to call it, (one of) the Oscars that got away from Leo DiCaprio. He stars in this film as Howard Hughes, movie mogul and aviation master. He is successful, specific and always gets his job done. The film spans over 20 years of his life, as OCD invades his career and relationships with some of Hollywood's finest (Ava Gardner, Katherine Hepburn, just to name a few). DiCaprio shines in the star-studded film where we see the world Howard Hughes creates grows and crumbles all in a matter of two hours. The bright costumes, music and layers of WTF will haunt audiences and make them want to order their own copy off Amazon.
"Lincoln"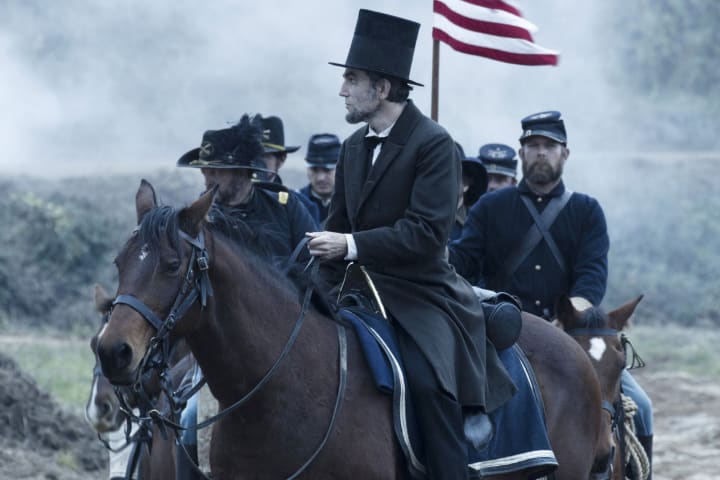 So brilliant that you forget that it's really Daniel Day-Lewis, Lincoln follows the president during the Civil War. One of my favorite biopics, Spielberg thoroughly researched Lincoln's life and even included some personal assets of the president in the film. A stellar cast encompasses the screen, including Joseph Gordon-Levitt and Tommy Lee Jones. The essence of difficulty is definitely there, as Congress struggles to pass the vote to free all the slaves in the Confederate states. Spoiler alert: Lincoln still gets shot.
"My Week With Marilyn"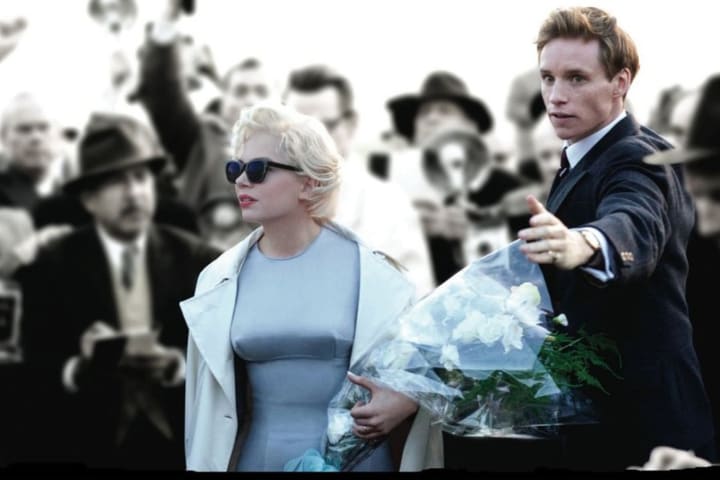 Michelle Williams takes on the titular role, and audiences get a snippet of her life. Based on a memoir of the same name, Colin Clark (Eddie Redmayne) becomes an assistant onset while Monroe and Sir Lawrence Olivier (Kenneth Branagh) are in the process of shooting The Prince and the Showgirl. At the time, she was married to playwright Arthur Miller. The film documents so candidly, yet so perfectly, what it was like to be Marilyn. Her sex appeal and vulnerability shine, and we see the dazed and confused side of the bombshell cameras seldom saw before her sudden death. No wonder why Williams and Branagh were both nominated Oscars for their performances.
"The Dallas Buyers Club"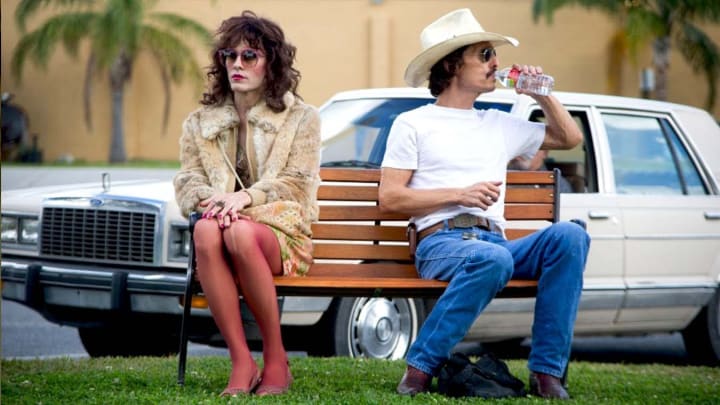 This film garnered Matthew McConaughey an Oscar, and after losing 47 pounds anyone deserves one for such commitment, along with Jared Leto, committing to staying in character throughout the entire course of filming (onset and off!). Due to a lack of hygiene and awareness about STDs, Donald Woodroof (McConaughey) is diagnosed with HIV. In pursuit of a cure, he illegally smuggles drugs into the US. With the help of a transgender woman, Rayon (Jared Leto), the two create the Dallas Buyers Club. Woodroof's efforts to help others in his position and find a cure (even if illegal and risky) were heroic.
"The Wolf of Wall Street"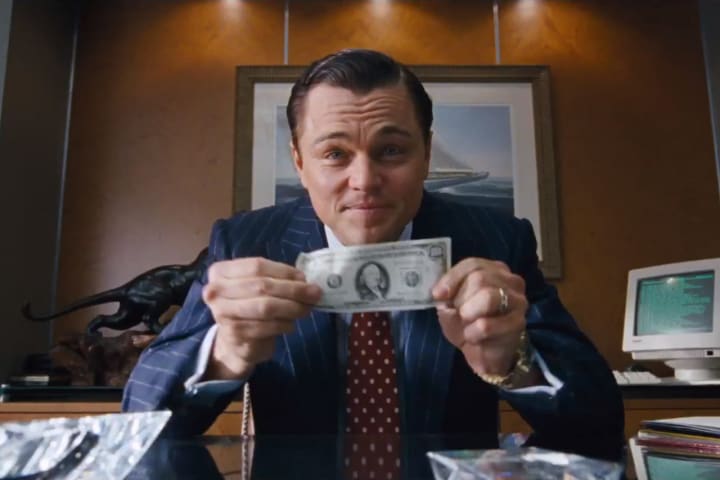 The rambunctious world of Jordan Belfort (Leonardo DiCaprio) is documented in this film. Based on the memoir of the same name, viewers are taken on a roller coaster of drugs, sex, and piles of cash. Belfort's penny stocks scheme makes him millions instantly. Though much of his activity is legal, all are overcome with envy of his excessive lifestyle. DiCaprio as the unreliable narrator is dynamic, and we cannot help but wonder to what degree did everything happen, as he was doing enough drugs "to sedate Manhattan." The antiheroic Belfort may not be the best narrator, but regardless, the film is a wild romp through a world of endless wealth.
"Amadeus"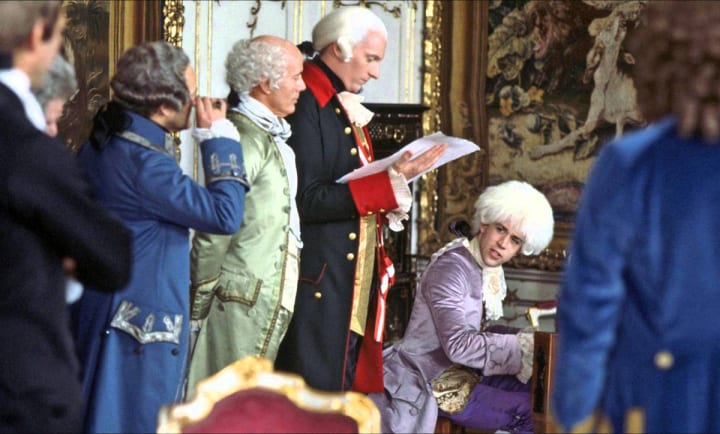 An adaptation from the play of the same name, the story of musical prodigy Wolfgang Amadeus Mozart is told through the bitter eyes of Antonio Salieri (F. Murray Abraham). Tom Hulce stars as the composer, as he impressed the Austrian court with his talent. Salieri lets jealousy consume him, and goes to great measures to extinguish him from the royal court of Vienna. You won't soon forget the elaborate film, from the costumes to the set design and music, or course. Or, the eight Oscars, including Best Picture. And even if you do, Mozart's haunting laugh will remind you soon enough.
"Walk The Line"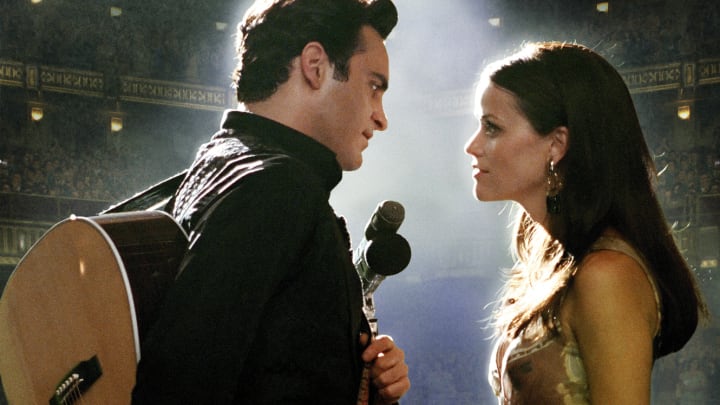 As though Joaquin Phoenix wasn't talented enough already, he can sing too! He stars in the film about Johnny Cash's rise to fame. From humble beginnings on a farm in Kansas to recording with big names like Elvis, Phoenix wows audiences with his incredible voice! Co-stars include Reese Witherspoon as June Carter and Ginnifer Goodwin as Vivian Cash. Phoenix received an Oscar nod for this role, and Witherspoon took home the Best Actress award.
"La Vie en Rose"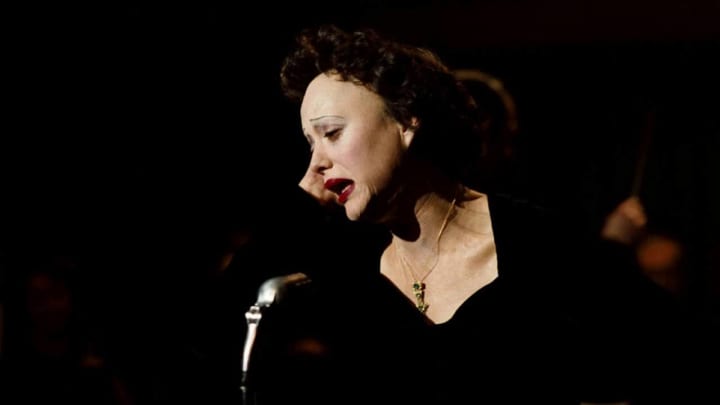 Even if you dropped out of your third period French class in the tenth grade, don't let the language barrier deter you from checking out this film. La Vie en Rose follows the life of Edith Piaf, portrayed by Marion Cotillard. Though the film doesn't take place in chronological order, its flashback nature effectively displays the tumultuous nature of her rise to fame. Perhaps Piaf's iconic song, the haunting "Non, je ne regrette rien" is reflective of her life. Loss, love and music encompass the film that scored Cotillard an Oscar for her performance.
"Beyond the Sea"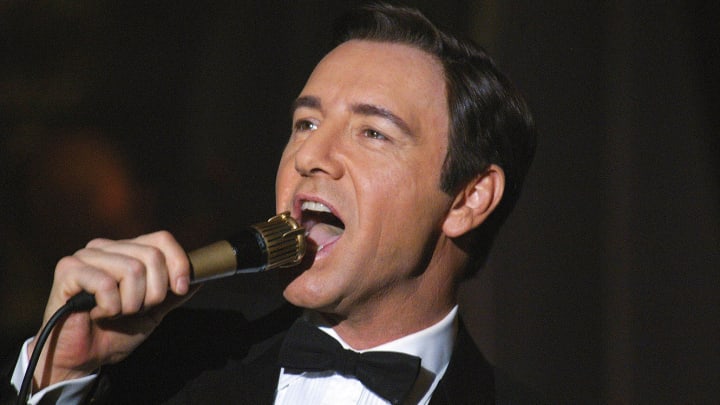 Kevin Spacey can really sing! This film is about Bobby Darin, the man whose voice immortalizes "Beyond the Sea", "Mack the Knife" and many other tunes. A true rags-to-riches story, Darin had no father and learned about the world of entertainment from his mom. The film focuses on his relationship with the beautiful Sandra Dee (not the gal from Grease; sorry to disappoint; portrayed by Kate Bosworth). As a singer, dancer, and actor, he balanced his career with his health, marriage and family life, proving it to be difficult at times. This biopic is especially different. Through the employment of a younger Bobby Darin accompanying him onscreen (William Ullrich), the older version gets a sense of perspective to what happened to him.
"The Fighter"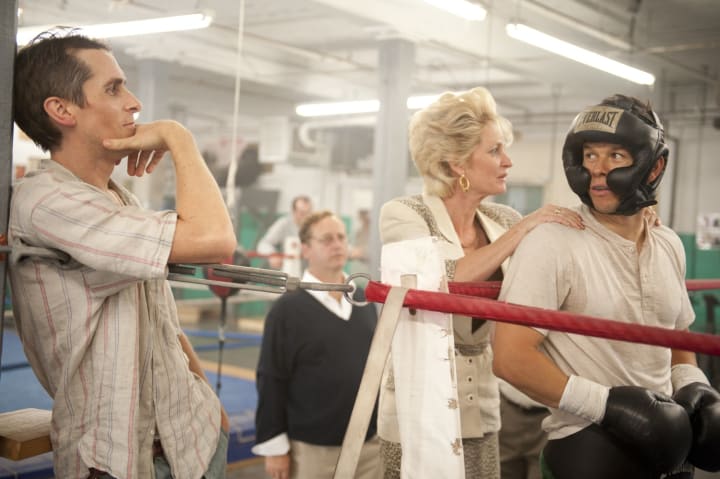 This film takes place in the world of boxing, as Micky Ward's (Mark Wahlberg) rise to fame under the guidance of his brother, Dickie (Christian Bale). In the late 1980s, Dickie's career is going downward as he struggles with a crack addiction. He attempts to guide Micky in the right direction to box, but Micky may have other plans. The movie was filmed as a reflection, as Micky and Dickie sit on a couch in the opening and final scene, reminiscing on the highs and lows of both of their careers. Director David O'Russell, known for character pieces, creates a dynamic film that makes you root for everyone, really, as their good intentions are more prominent than their flaws. The Fighter managed to win two Oscars for Best Supporting Actor (Bale) and Best Supporting Actress (Melissa Leo).
About the Creator
Marina loves Frank Sinatra and hates decaf coffee. The native New Yorker and Cornell grad knows every word to "Ferris Bueller's Day Off" and thinks Shakespeare is cool. If you need her, she's waiting for Godot. Twitter: @marina_caitlin
Reader insights
Be the first to share your insights about this piece.
Add your insights