Just a List of Times Tessa Virtue and Scott Moir Were Obviously in Love
"We're just friends." Sure, guys.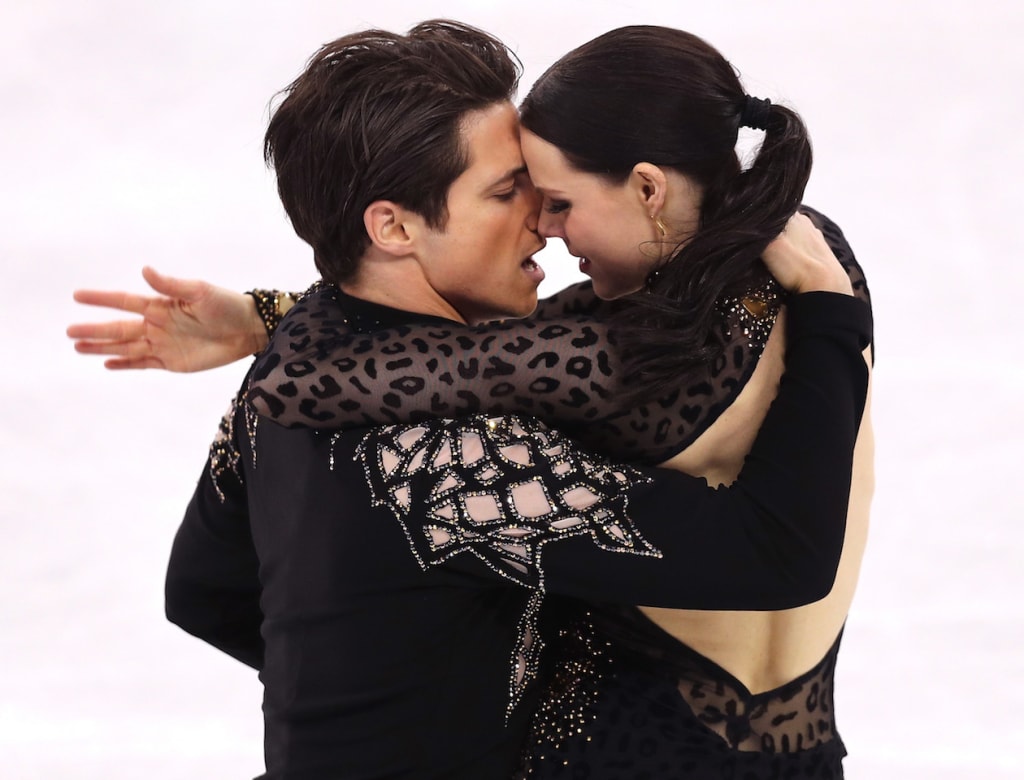 Scott Moir and Tessa Virtue skate in the 2018 Winter Olympics
Last night, Canadian ice dancers Tessa Virtue and Scott Moir broke a world record and won their third gold (and fifth overall) Olympic medal. They now have more Olympic medals than any other figure skaters in history. They're also like, really hot.
While they maintain that they're JUST GOOD FRIENDS, the internet has decided that they are obviously mistaken, because clearly they're head over heels in love with each other. And I mean, if we're being honest, the evidence is pretty damning. Some bloggers have even developed a very intricate conspiracy theory that not only are Tessa and Scott in love, but they're secretly married and have a CHILD. There are pregnancy timelines and everything.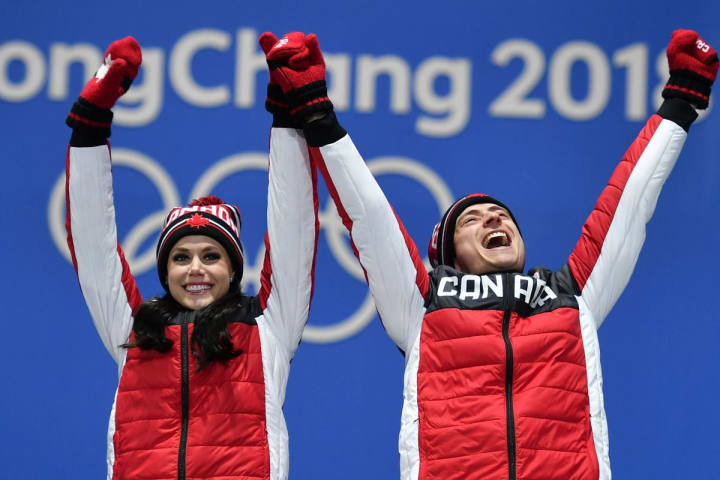 I wouldn't go quite so far, but it is pretty clear that these two have a very special relationship. So while the internet was busy tweeting Justin Trudeau to put Tessa and Scott on Canadian money, and CBC was basically airing a fan video showing the two of them through the years (I'm not crying, you're crying), I made this list of the most blatantly in-love moments from the past decade of Virtue/Moir glory. Enjoy.
When Scott Knew a Bit Too Much About Tessa's Sleeping Habits
Tessa admits she's more likely to sleep in late. Scott: "If you get to sleep. Sometimes you're just so restless." Tessa looks at him. "I've read," he clarifies. Yeah, sure, Scott.
When They Had Some Inside Joke During This Interview
Tessa says something about padding. Scott starts to laugh. She asks him what's funny, and he tells her he'll explain it to her later. She laughs a lot. Guys, chill, you're on camera.
This Whole Twitter Thread
Why do they keep touching each other's faces???? I don't need this. Just kidding, I do:
Check it out on Twitter.
Literally Every Time They Hug Before They Skate
Like, when I first heard about the pre-skate hug a few years ago, it sounded innocent enough. But I don't think "hug" does this justice. Before every single skate, these two hold each other in their arms for like, eight years. They do this to synchronize their breathing, apparently. It's a lot.
When Scott Sang "Come What May" to Tessa While They Skated
In case you forgot, the lyrics go, "I will love you 'till the end of time, come what may." Cool cool cool. And just to be extra sure, he described the skate as such: "It was personal this time. We skated with each other in mind the whole way, skated with our hearts."
When He Thanked Her at the End of Their 2010 Olympic Free Dance
Remember those two kids who skated their way to gold in the 2010 Olympics? Good times. At the end of their free dance, while still in their final pose, Scott very clearly whispered "thank you so much" to Tessa. Come ON.
And All the Times They Said Things Like This
Tessa: "People search their whole lives for someone that special, and we have that, and we feel very fortunate."
Scott, through tears: "Sometimes I might not have the power to do it for myself, but I will always do it for Tess."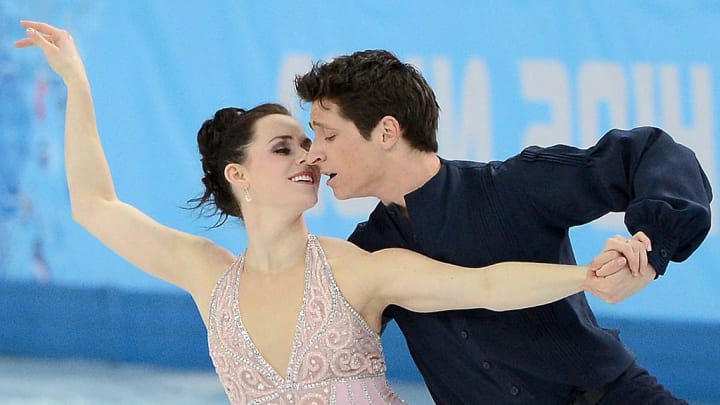 Tessa and Scott, we want to believe you, but also, we don't want to believe you, because you two are MEANT TO BE. Do it for the Canadian people. Do it for the world. It's what's best.
Even if these two aren't secretly married with children, or even secretly in love, their partnership has changed the world of ice dance, and they will certainly go down in Canadian history as sporting icons. This was most likely their final Olympics (although they aren't quite confirming that yet), and it has been a thrill following their careers to this point. So thanks, you crazy kids.