John McIntire and Jeanette Nolan mixed business with pleasure
The actors were married for many years and also had roles in the same television series.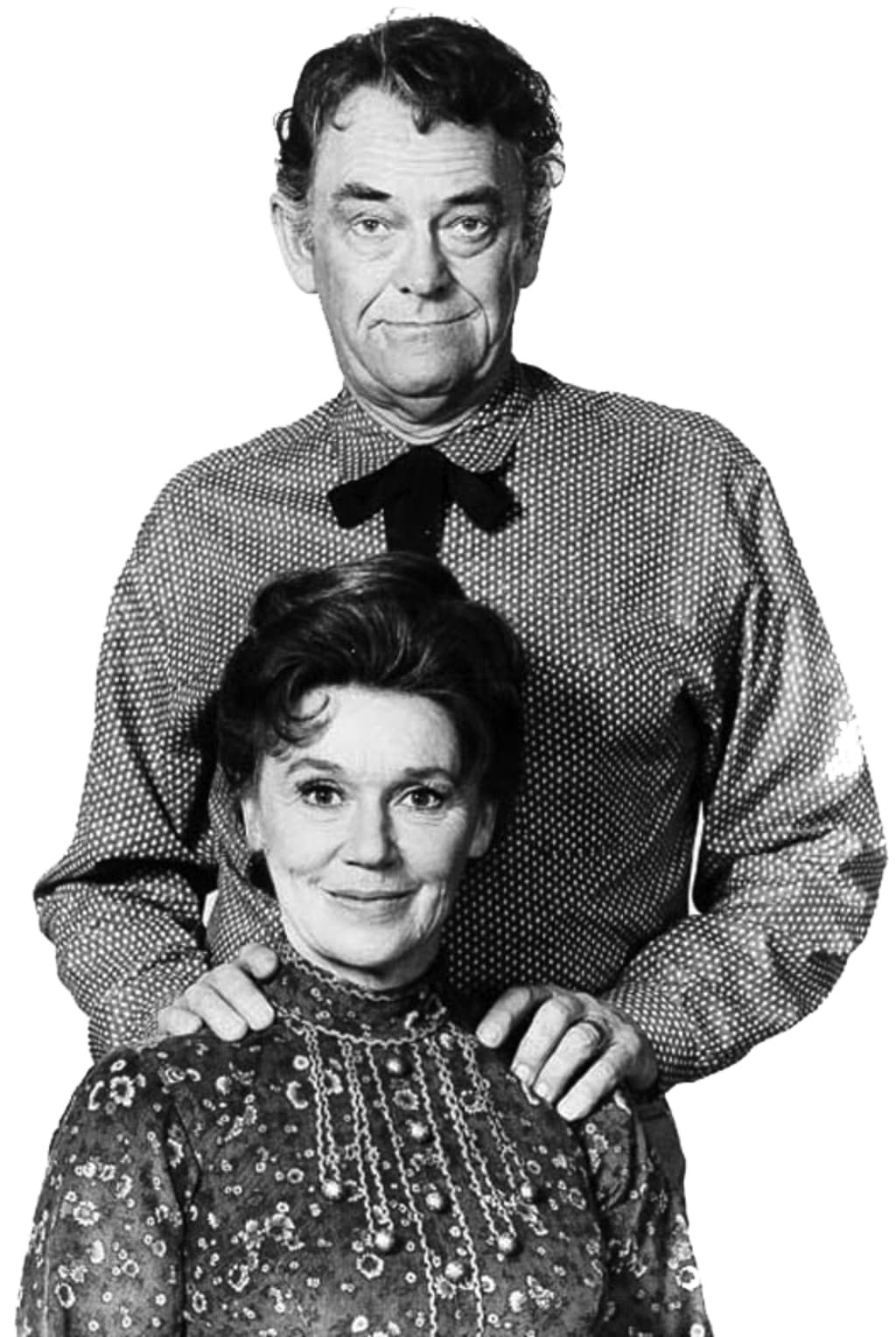 Jon McIntyre and Jeanette Nolan in THE VIRGINIAN
John Mcintyre and Jeanette Nolan married in 1935 and remained together for 56 years until he died in 1991. Both were actors with Nolan appearing in more than 300 television roles. Her character DIRTY SALLY was so beloved on 3 episodes of GUNSMOKE that the actress was given her own series with the same name in 1974. Mcintyre appeared with his wife on the show. When long Hollywood marriages are mentioned people think of Hume Crone and Jessica Tandy, Ossie Davis and Ruby Dee, or PaulNewman and Joanne Woodward. Nolan and Mcintyre also mixed business with pleasure.
Mcintyre starred in the Westerns THE VIRGINIAN and Wagon Train and had movie roles in PSYCHO, THE FAR COUNTRY, ELMER GANTRY, and THE ASPHALT JUNGLE. He did not have as many credits as his wife but made his mark in the hundreds of movies and television shows that he appeared in. Nolan and Mcintyre lived off the land similar to DIRTY SALLY and the characters they portrayed in Westerns.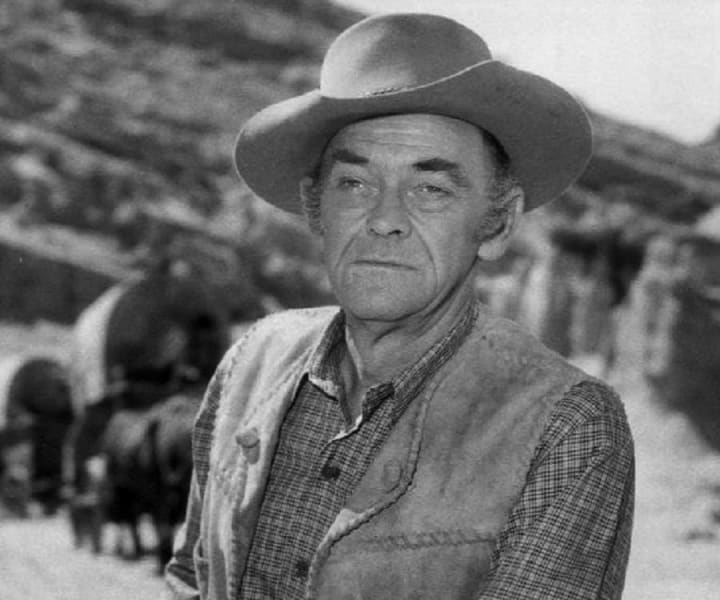 The couple lived in a log cabin that was close to the Yaak River. They did not have electricity and, for at least three decades, there was no plumbing for at least 3 decades. They hunted, farmed, and fished, on their 640 acres of land for their food. When they took on the roles with pioneer living it was simply art imitating their real lives. The couple had 2 children Tim and Holly who both became actors.
Mcintire and Nolan began working together in the 1960s and sometimes were voice actors. They appeared together in a 1969 KCET television reading of Norman Corwin's 1938 radio play THE PLOT TO OVERTHROW CHRISTMAS. Nolan portrayed Lucrezia Borgia and Mcintyre was the devil. Prior to her role on GUNSMOKE as DIRTY SALLY Jeanette Nolan was in another memorable episode in 1971. In "P.S. Murry Christmas" the actress was Ms. Grundy who ran a home for orphans.
In addition to Nolan and series regulars Ken Curtis, (Festus), Milburn Stone, (Doc), Amanda Blake, (Kitty) and Matt Dillon, (James Arness) the episode starred character actors Jack Elam. Each of the seven child stars went on to additional roles, some more notable than others. The orphans were portrayed by Jodie Foster, Brian Morrison, Willie Ames, Josh Albee, Patty Cohoon, and brothers Todd and Mike Lookland.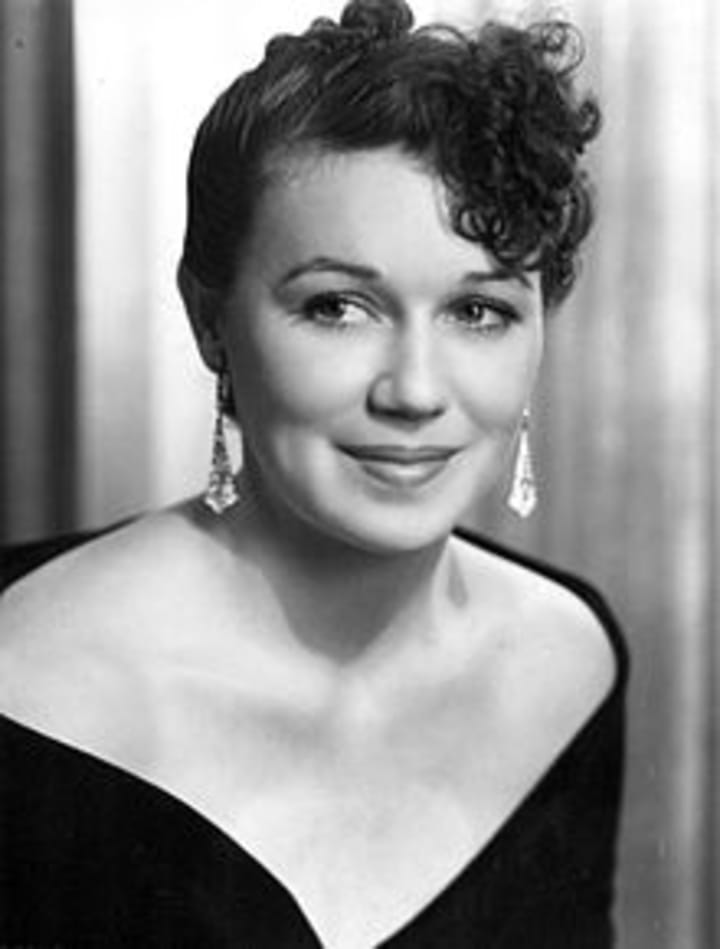 In 1977 the couple were in the DISNEY animated film THE RESCUERS, where McIntire was the voice of Rufus the cat and Nolan was Ellie the muskrat. In 1981 year the duo worked together on the 24th Disney film, THE FOX AND THE HOUND. This time McIntire was the voice of Mr. Digger, an ill-tempered badger, and Nolan was the original voice of Widow Tweed.
The couple often portrayed married couples when they guest-starred on screen together. Some of their joint roles were in TE LOVE BOAT in 1978, CHARLIES ANGELS in (1979), THE INCREDIBLE HULK (1980), GOLIATH AWAITS (1981), QUINCY, M.E. (1983), and NIGHT COURT (1985). Jeanette Nolan was a true beauty in her younger years but I was not able to find any images of a youthful John Mcintyre.
This talented couple is to be commended on their staying power. Imagine being married for almost 6 decades and also being able to work together as well. Jon Macintyre died from emphysema and lung cancer in January 1991. Jeanette Nolan died from a stroke on June 5, 1998, seven years after her husband passed away.
celebrities
Cheryl is a poet, freelance writer, published author and former Newspaper columnist. She has degrees in Psycology and Biblical studies. She enjoys sharing natural cures, and Nostalgia related info. Tips are greatly appreciated.
Receive stories by Cheryl E Preston in

your feed