Jehanabad Review | SonyLIV Web Series 2023
Jehanabad series REVIEW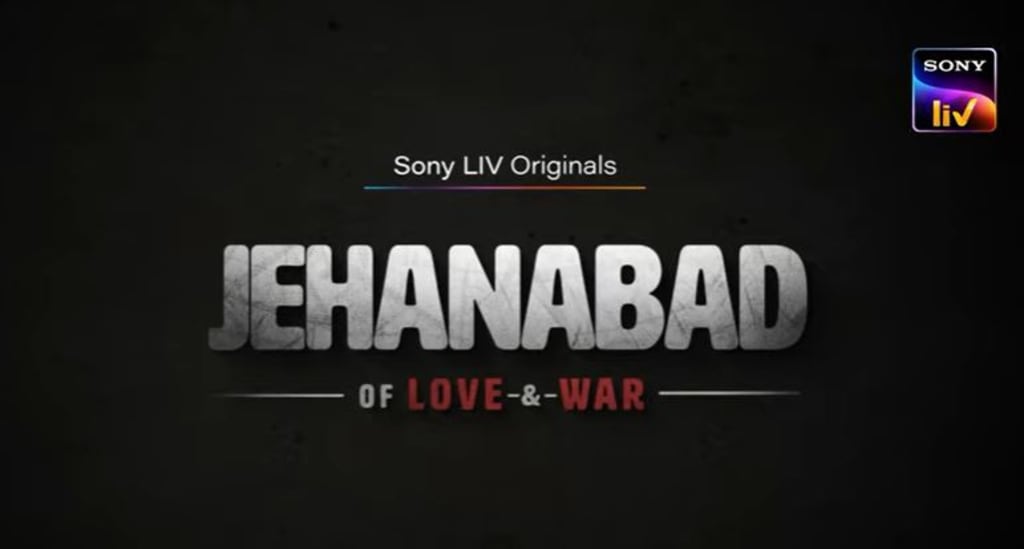 Jehanabad is a SonyLIV-aired Indian romantic crime drama series. It consists of ten episodes, each lasting between 30 and 55 minutes.
It's 2005, and Kasturi, living in a small town called Jehanabad in Bihar, falls in love with her professor Abhimanyu.
But their love becomes part of a war that starts in Jehanabad when the naxalite leader is imprisoned in the Jehanabad jail, and then the people of the naxal group do something very big and dangerous in Jehanabad to get their leader released. 
Jehanabad Review
This series is based on true events, but you've probably seen something similar somewhere else.
There are two big aspects in this series, the first being romantic and the second being crime, of which we will discuss the romantic aspect because more time has been spent on it.
The love story between Kasturi and Abhimanyu is built in a very cliché or predictable way.
This is a story that used to be present in Bollywood's 1990s films as well, but today's younger audience will like the relationship between Kasturi and Abhimanyu.
But I felt Kasturi's character was very unrealistic because she is living in the era of 2005, where she is a girl belonging to a middle-class family in a small town in Bihar, but she has been presented in such a modern way that she is openly talking about sex with her parents, which did not seem real or believable at all.
On the other side, in the first half, the character of Abhimanyu has been shown to be so perfect that you can start doubting that something is wrong.
Because of this, when Abhimanyu's character is given a twist in the second half of the show, he is unable to make a particularly strong impression because I already have my doubts about him.
Crime Drama
The crime drama of this series is a bit better because this time the Naxalite gangs are not only shown as a gang living in the forest, but their gang now also includes educated people who are helping them by being a part of the system.
But apart from this, the same dirty policies and the same police drama full of corruption have been shown.
Seeing the ending of this series, I laughed a lot because in the ending of this show, the creators have randomly established things that do not make any sense.
And I am not going to watch its second season at all; the story has been forcefully dragged out over ten episodes, and according to me, this series could have been easily finished in eight episodes.
The acting, production values, and music are all good.
Jehanabad Series Cast
Amarnath Jha as Constable Chaubey
Shatrughan Kumar as Comrade
Naushaad Abbas
Amit Bhardwaj as SP Giridih
Abhishek Mishra as Suraj Singh
Satyadeep Misra
Harshita Gaur
Rajat Kapoor
Parambrata Chattopadhyay
Ritwik Bhowmik
Suneel Sinha
Sonal Jha
Rajesh Jais
Conclusion
In short, I give this series a 6 out of 10 because, in my opinion, it is a mediocre series, and if you like to watch romantic dramas or crime dramas, keep your expectations low. You can watch this series for entertainment purposes; the rest of the professional audience can skip it if they so desire.
And yes, you can watch this series with your family too, but keep in mind that abuse has been used in it, and currently its story is incomplete. Season 2 of this series will also come, which I am not going to watch at all.
So how did you guys like this series? Do give your opinions in the comments.
I hope you have a happy day.
Reader insights
Be the first to share your insights about this piece.
Add your insights