Jason Isaacs Was So 'Pissed Off' At His Harry Potter Audition That He Almost Turned Down The Role
When #JasonIsaacs sat down with Digital Spy to promote his upcoming comedy, The Death of Stalin, he was naturally asked about his most famous film role.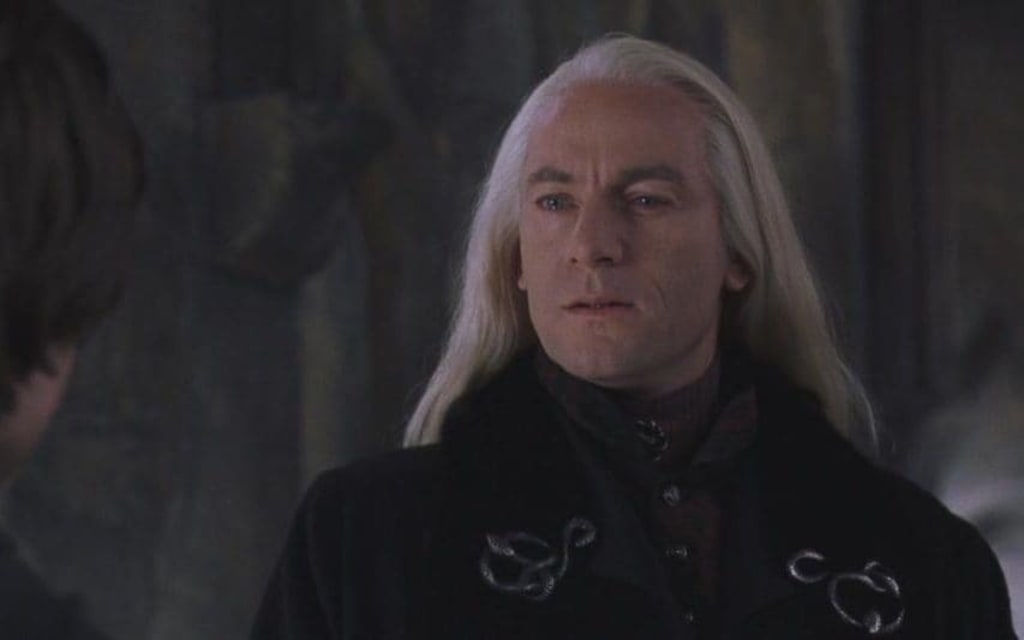 'Harry Potter and the Chamber of Secrets' [Credit: Warner Bros.]
If 2017 has shown us anything, it's that Jason Isaacs is — to quote Ferris Bueller — a righteous dude. Not only is he content with being a badass on Twitter and Instagram, Isaacs is also intriguing Trekkies everywhere with his compelling performance as Captain Lorca on Star Trek: Discovery.
For many fans, though, Isaacs gets the most props for his deliciously villainous turn in the Harry Potter series as Draco Malfoy's father, Lucius Malfoy. However, he recently revealed that the casting of Malfoy senior almost played out very differently.
Jason Isaacs Almost Didn't Star In The Harry Potter Series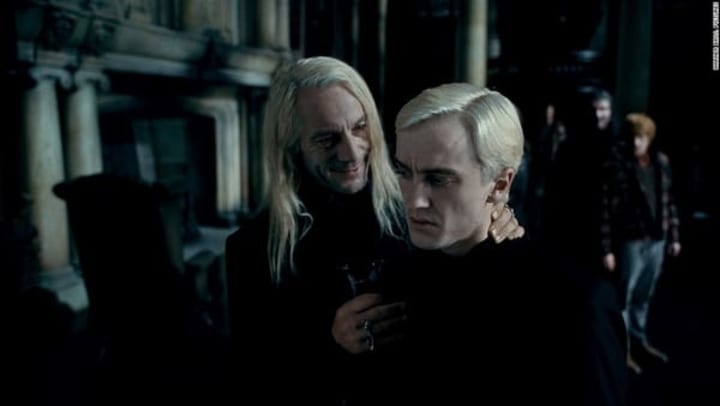 When #JasonIsaacs sat down with Digital Spy to promote his upcoming comedy, The Death of Stalin, he was naturally asked about his most famous film role. Silver-haired and constantly sneering, Isaacs was a delight to watch every time he apparated into view in Harry Potter.
However, fans of the wizarding franchise were left as stunned, as if hit by a Confundus charm, when Isaacs admitted that the Lucius wasn't on his radar when he met with the studio execs:
"I didn't audition for Lucius, I auditioned for Gilderoy Lockhart."
Well, isn't that a turn up? As Potter fans will know, famed thespian #KennethBranagh went on to don the bouncy blond wig and completely owned the role. Therefore, as versatile and talented as Jason Isaacs is, it's quite hard to imagine him as Harry and Co.'s famous but foolish celebrity teacher — even if he'd have undoubtedly done a rather good job in the role.
But if that's not enough of a shock for you, then brace yourselves, because Isaacs then revealed that he was so annoyed with the audition process that he almost turned the part of Lucius Malfoy down altogether:
"I was mightily pissed off when they asked me would I mind reading for [Lucius as well, so] I said to my agent, 'When they call, tell them no, thank you very much, I am about to go play Captain Hook....I don't want to think about it – it's fun and lovely and flattering but I am not playing two children's villains!'"
In case you're wondering what Jason Isaacs means when he mentions Captain Hook, he's referencing his part in the 2003 movie adaptation of Peter Pan, which we'd seriously recommend viewing. But in relation to Lucius Malfoy, Isaacs's reluctance now makes a lot more sense.
As much as we enjoy seeing Isaacs play fan-favorite fiends like Hook and Malfoy, if an actor is typecast in a particular archetypal role it can be pretty damaging to their career. When a certain image sticks, it can be difficult to escape if they want to try different things. Certainly, Isaacs's Potter co-star #DanielRadcliffe has had to go to great lengths to shed his adolescent aura, so you can understand why Isaacs was unsure about dipping too far into a villainous verve.
Even so, we couldn't bear to think of anyone else as Lucius, and we fans have Isaac's agent and family to thank for his change of heart:
"He said, 'Just think about it over the weekend'. I said, 'No,' [but] over the weekend, everybody I knew called me – nieces, nephews, godchildren and then the parents...They all tried to persuade me to take the job – not because they cared about me but because they wanted to visit the set! So I took the job and thank god I did!"
We're in full agreement with you there, Jason. The Harry Potter saga was an embarrassment of riches where its cast was concerned, boasting stalwarts like Alan Rickman's Snape, Maggie Smith's Minerva McGonagall and, you guessed it, Isaacs as Lucius. We wouldn't want to change up any of the roster at all! Indeed, though he had his initial doubts about the part, Isaacs has clearly embraced it since. From the long silver mane to the detachable wand–cane, it was revealed that Jason Isaacs was the mastermind behind Lucius's instantly recognizable look, and the actor has become a very proud and enthusiastic ambassador for the series.
In fact, Isaacs disclosed that he would leap at the chance to return to the Wizarding World of Harry Potter once again:
"[JK Rowling is] a brilliant story-teller...If Jo called me and went, 'I want to do a Lucius Malfoy spin-off film', she wouldn't get to the middle of her sentence before I've said yes and left my house! "
Sadly for Jason Isaacs, it seems that #JKRowling is far too preoccupied with fleshing out the world of Fantastic Beasts and Cormoran Strike to consider a Lucius Malfoy movie. However, given that the Fantastic Beasts series boasts a young Dumbledore(#JudeLaw) and Gellert Grindelwald (#JohnnyDepp), is there room for a young Lucius Malfoy, complete with some de-aging CGI trickery? After all, we know that he was a similar age to Lord Voldemort, and Ol' Voldy was growing up in the same time period that the #FantasticBeasts series takes place. However, a return from Mr Malfoy doesn't seem at all likely, since Isaacs himself says, "I am not holding my breath for that call."
Ah well. We can still catch Jason Isaacs going where no one has gone before in Star Trek: Discovery or in The Death of Stalin. And failing that, we have those good old Harry Potter movies to fall back on!
About the Creator
A fanatical film-watcher, hill-walker, aspiring author, freelance writer and biscuit connoisseur.
These articles first appeared on Movie Pilot between Jan 2016 and Dec 2017. Follow me on Twitter @Farrow91
Reader insights
Be the first to share your insights about this piece.
Add your insights