Is it time the all-white period drama was made extinct?
The popularity of the genre has traditionally been an obstacle for BAME performers, who have been excluded from lead roles. But this may not hold much longer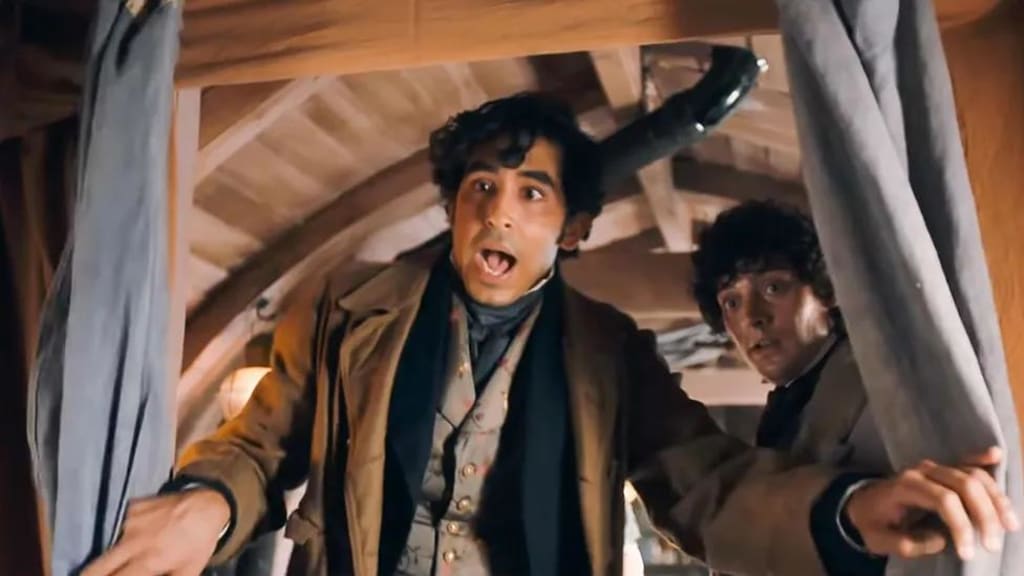 BAME Performers
eriod dramas have served as the backbone of British cinema and television, ever since the first films began production at the tail end of the 19th Century. But more often than not, these productions have had one major similarity: an all-white cast.
That situation could finally be changing, however. On one hand, in recent years, we've had more films and series focusing on the stories of BAME figures from history: one example is Amma Asante's 2013 biographical drama Belle, which centred on the 18th-Century biracial British heiress whose great-uncle Lord Mansfield played a significant role in the abolishment of slavery while serving as Lord Chief Justice. Asante has since made two feature films about biracial figures and relationships during World War Two (Where Hands Touch) and just after (A United Kingdom).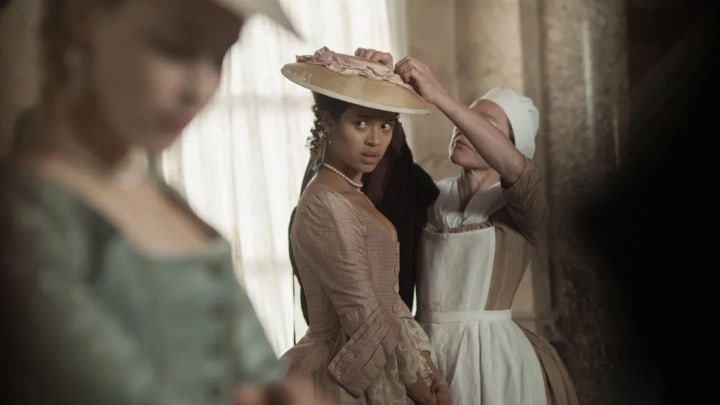 And on the other, we've had many more 'classic' costume dramas casting BAME actors in roles that would have traditionally been occupied by white performers. One of the major limitations for BAME performers in the UK has traditionally been the industry's obsession "with constantly doing Dickens, Shakespeare and Austen", as Dr Miranda Kaufmann, historian and author of Black Tudors: The Untold Story points out. "Productions based on how they were originally conceived by the author will only ever have other ethnicities in minor roles," she continues – or in no roles whatsoever. However filmmakers have become increasingly more imaginative in their interpretation of these texts.
Last year, the BBC's version of Victor Hugo's Les Miserables featured David Oyelowo and Adeel Akhtar in the lead roles of Inspector Javert and Monsieur Thenardier, while its latest Dickens adaptation (co-produced with FX), A Christmas Carol, recast the Cratchits as a mixed-race family. And this week sees the UK cinema release of Armando Iannucci's The Personal History of David Copperfield, which has Dev Patel playing the eponymous Copperfield and a slew of BAME actors like Benedict Wong, Rosalind Eleazar and Nikki Amuka-Bird rounding out the cast.
What is factually accurate?
A loud minority have called this general move towards diversity in period drama 'PC culture gone mad' and suggested that casting ethnic minorities in period biopics and historical fiction is factually inaccurate. It's an argument that has been used by both armchair critics on social media and leading entertainment creatives, like Julian Fellowes, to defend their all-white productions. But, regardless of the extent to which you think historical verisimilitude matters, it's an argument that rests on a fallacy: for while Great Britain is a predominantly white nation and has been for centuries, to argue that people of colour didn't live on these shores, work on these shores, and marry on these shores is itself inaccurate.
It's very clear that there were Africans here during the Tudor period and that they were living a whole range of different lives – Dr Miranda Kaufmann
A multiracial Britain existed before revisionists and colonialist apologisers began white-washing books and tomes. According to Kaufmann, the idea of ethnic minorities living full lives in Great Britain didn't quite fit the narrative "of 'they're born to be enslaved, the bible says so, they are actually better off living here rather than savage Africa'" – used to justify slavery in the 18th Century. But thanks to modern historians we're now starting to uncover the truth about our diverse history. David Olusoga's book Black and British: A Forgotten History points out that Black Britons existed during the Roman period, and many other periods too, while in Black Tudors: The Untold Story, Kaufmann presents several case studies of people from the African diaspora who lived in England during the 16th Century. From Mary Fillis the Moroccan convert to Diego, the West African circumnavigator, Kaufmann has found evidence of more than 360 African immigrants who lived in Britain during the Tudor and early Stuart eras, a number that ballooned to over 15,000 by the 18th Century – and no, they weren't all slaves.
"It's very clear that there were Africans here [during the Tudor period] and that they were living a whole range of different lives," Kaufmann says. "Slavery was never legal in Britain then so we have all these preconceptions but they are not true.
"Traditionally, history has focused on the great and the good, the kings and the queens, politicians – and for much of British history those people were mostly white," the historian adds. "It was from the 1970 onwards that there was a rise in what we called social history where we were much more interested in normal people."
Film and theatre director Josie Rourke read Kaufmann's book while doing research for her debut feature Mary, Queen of Scots and it opened her eyes to the complicity of period dramas in whitewashing British history. "To entirely represent period drama as white is historically inaccurate," Rourke says. "Our bias has been coached and encouraged by period dramas into thinking that."
It's one of the reasons why she cast British Asian actor Gemma Chan and black British actor Adrian Lester as white historical figures Bess of Hardwick and Lord Randolph, respectively. More importantly, though, she simply wanted the best people for the job. "Adrian Lester was [director] Peter Brook's Hamlet, he was Othello at the National Theatre and he's probably one of the greatest, if not the greatest, classical actors of his generation and yet he had never played in a period drama," Rourke says, "so when you're doing a piece like Mary Queen of Scots, which is set in the period when Shakespeare was writing his plays, you're going to look at who the greatest Shakespearean actors are because they deeply understand the period and sensibility."
How theatre led the way
This type of colourblind casting is more often seen in the world of theatre; Rourke put on several diverse period productions during her tenure as artistic director of the Donmar Warehouse, which ended last year. That is likely because, in theatre, it's been perceived that audiences will find it far easier to suspend their disbelief. You're expected to use a little imagination to bring the story and the characters to life because of the limitations of a stage setting. And thanks to a "cultural shift caused by new leadership", as the director calls it, theatre has given creatives more freedom to be revisionist with both classic works and historical narratives, from Glenda Jackson playing King Lear to Lin-Manuel Miranda turning the life of US founding father Alexander Hamilton into a rap musical with a predominantly ethnic minority cast.
People are focusing so intensely on people of colour being in period dramas, but they didn't care in Mary, Queen of Scots that Margot Robbie was Australian or Saoirse Ronan was Irish – Josie Rourke
In films and TV shows, on the other hand, there has been more nervousness that audiences have a far greater expectation of realism, on the basis that they want to feel like they could step into the world presented on screen. However, as Rourke points out, it's disappointing that certain audience members take more issue with racial inaccuracies than other historical errors in period films. "People are focusing so intensely on people of colour being in period dramas, but they didn't care in Mary, Queen of Scots that Margot Robbie was Australian or Saoirse Ronan was Irish, that nobody had wooden teeth or that the costumes were made out of denim," she says. "What people choose to hone in on as inaccuracies is either down to what's been washed into them through years and years of drama being shown a certain way, or it's indebted to their prejudices at the very worst."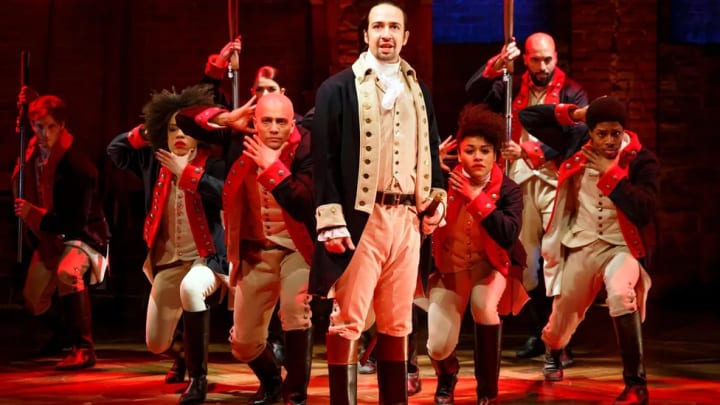 But such a backlash only highlights the importance of the statement that the likes of Rourke and Iannucci are making in casting BAME actors in period roles – in particular, it is great to see a canonical text like Copperfield being freshened up in such a way (by contrast, the latest all-white adaptations of Little Women and Emma have been criticised for maintaining the status quo). It was notable that while David Copperfield was mostly shut out of the Bafta nominations earlier this month, it did receive a nod in the new best casting category – a tribute to its progressiveness on that front.
We so often look to the past to better understand the modern day, so why can't it look like the modern day too? "London then and London now was and is a global city," Iannucci says. "We wanted to make a city that the audience would recognise and the characters would recognise." What's great though, above all, is that now audience members and fans of Dickens from diverse groups can see themselves onscreen in the characters they have grown to love.
That was certainly the motivation for director Emma Holly Jones when she cast Gemma Chan and Sope Dirisu as the romantic leads in her Austen-inspired 2019 short film Mr Malcolm's List (written by Suzanne Allain), which is set to begin filming as a feature in the summer of 2020.
"Casting the film as diversely as possible not only expands its audience, it emphasises the universality of its love story beyond its Georgian England confines," Jones says. "We have an opportunity to completely reimagine the British period drama in a mould hopefully others will follow. More importantly, it's nice to think that we might make the day of many people who studied the literature, who imagined themselves to be Mr Darcy or Lizzy Bennet, but never saw themselves or their cultures reflected on screen."
At a time when racial divides in the UK feel especially palpable, film and TV can not only help bridge those gaps but show that our nation's multiculturalism is not a modern thing. Finally, the industry is demonstrating that period drama is a genre in which racial diversity can be both reflected and celebrated, rather than any group being excluded because of outdated and inaccurate perceptions of our collective history. Is it time to retire the all-white period drama, then?
Kaufmann doesn't believe in enforcing strictures on the creative industries but emphasises that "we need to get away from our obsession with Austen, Dickens and white period narratives to allow new talent to write fresh stories set in the past, putting these fascinating historical characters of colour centre stage".
Reader insights
Be the first to share your insights about this piece.
Add your insights