Interview with V. Mylynne Smith
Intriguing Horror Writer!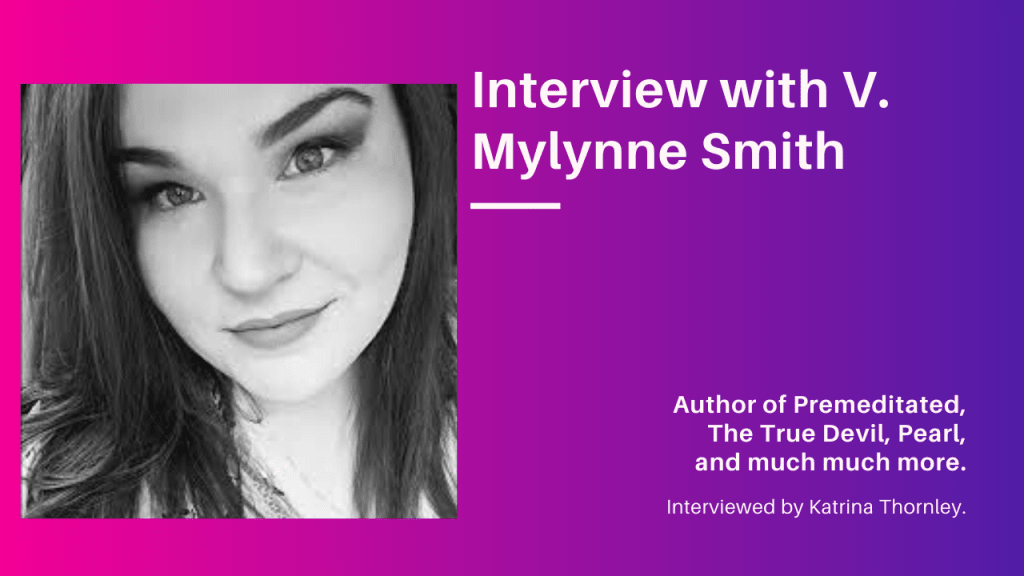 Recently, I had the honor of interviewing V. Mylynne Smith. She is an independent horror writer who has been published in numerous anthologies and magazines. Currently, she has two novels out in the world: Premeditated and The True Devil.
She currently lives in Northwest Arkansas with her husband and their cat Bandit and dog Renegade. I loved interviewing this author and found her answers so interesting! I have read her work in the past and look forward to getting my hands on more of her work. Learn about this fabulous woman by reading her answers below.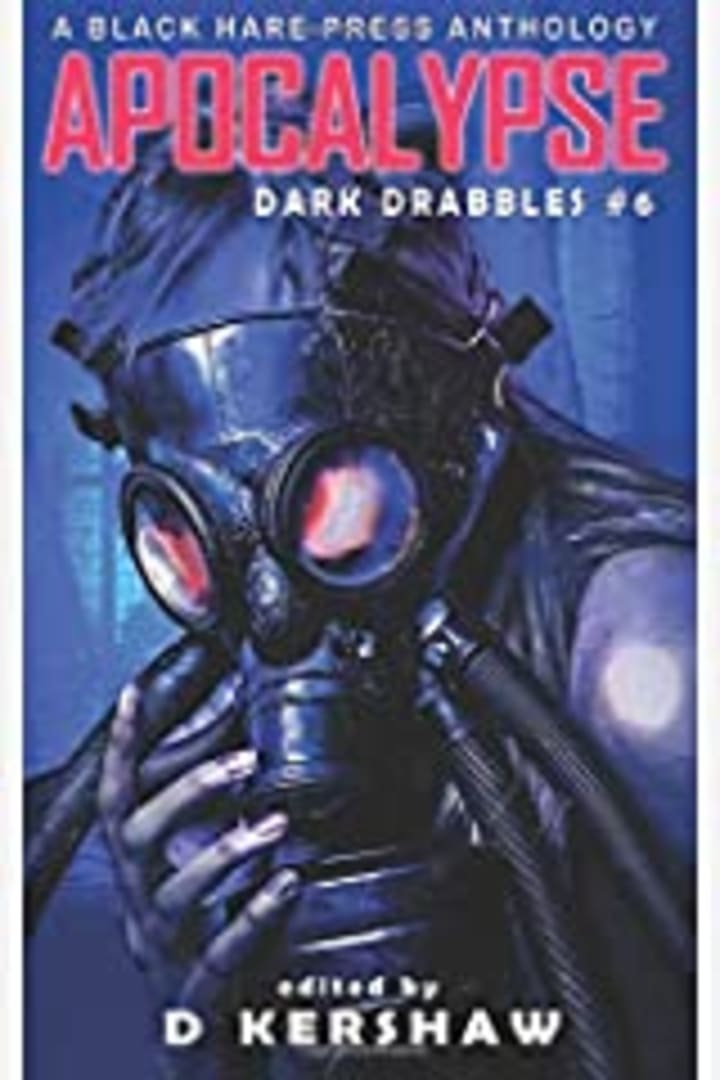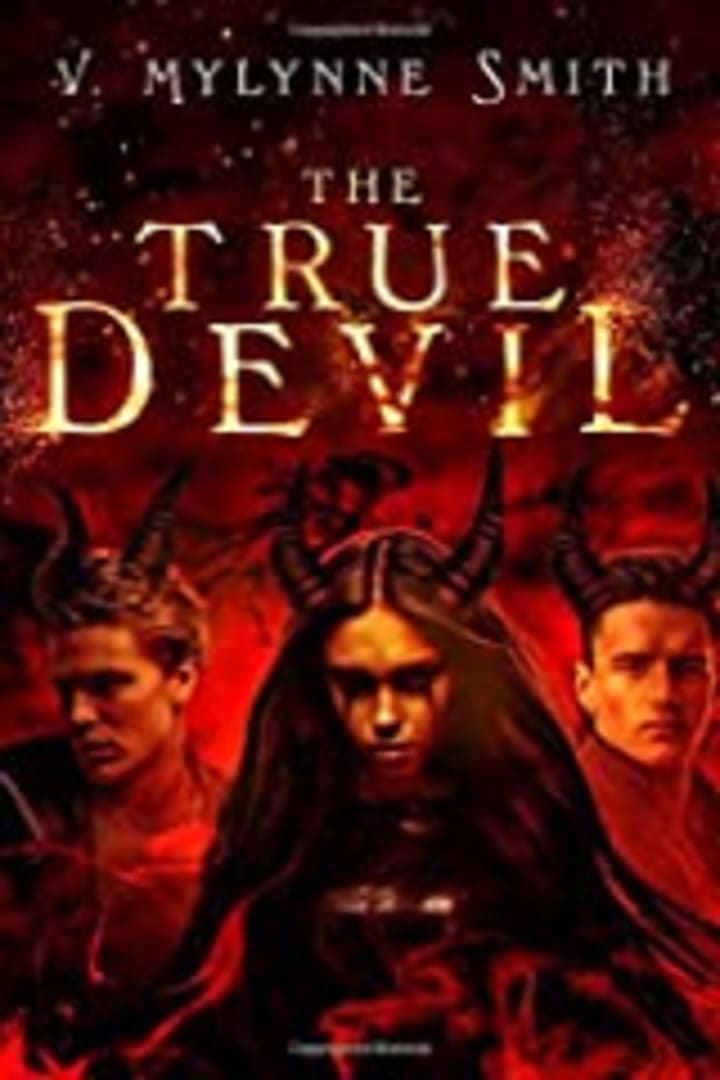 What inspired The True Devil? I was watching the first season of Castle Rock and two different characters were being accused of being the devil. It was the first episode and I thought the story was going to be about these two proving which one was the devil. That didn't happen but I still wanted to see it.
What is the best thing you've been told about your writing? My dad called me crying after the release of my first novel and said, "Don't you quit. You've got talent like no one's ever seen before." My mother-in-law also said, "If you don't do something with this talent, I'm gonna kick your ass." Sometimes, when I feel like quitting, I replay those two memories on a loop in my mind.
T ell me about your writing process, do you have any quirks? I obsess over a situation or a potential character for days or weeks before I sit down and write anything. I usually write after dinner while my husband and I are sitting on the couch.
What are your hobbies? I love to experiment with makeup and bake.
What is your writing dream? To not need a day job lol. I want my writing to reach as many people as possible. I hope it entertains people and makes them think. But I would also love to be able to make writing my full-time gig. I think that's every writer's dream.
Where is your ideal writing location? An isolated cabin where it either rains or snows for several days at a time. I write best when I'm alone in complete silence, excluding the sounds of nature outside the windows.
Have you had other things published? Premeditated is the first novel I self-published. It's a crime thriller about a missing teacher and a ne'er-do-well group of teenagers. The main protagonist, Camille, is also in the middle of a love triangle - sort of - because her ex-husband won't leave her alone and her neighbor's son is not-so-secretly in love with her.
My story "Jeremy's Picture" is the a true paranormal story featured in issue #21 of Dark Dossier Magazine. "Gemini" a story about a set of twins destined for peril is featured in issue #24 of Dark Dossier Magazine. "Pearl", about an evil spirit luring children into the ocean is featured in Salty Tales by Stormy Island Publishing, and "Melinoe's Curse," about one of Persephone's daughters being locked in Hades's prison, is in Divinity by Iron Faerie Publishing. (Fun fact, I also have a short story published in Salty Tales by Stormy Island Publishing, find it here)
My drabble "White Light" is in Apocalypse, "Beach Trip" will be in the upcoming Oceans, "Surrounded" will feature in Love, "Copycat" and "Sober" will feature in Hate by Black Hare Press. "The Fire Below" is featured in Dark Delights and Other Guilty Pleasures by Things In The Well.
Do you base location or characters off of real life? Sometimes. Locations in my novels are always fictional, but I base them on things I've seen. The characters are sometimes afflicted with the traits of people I know. I give characters certain things on purpose, though. My best friend and Camille, the protagonist of Premeditated, have the same favorite flower. I just wanted to add a piece of my best friend in there.
When did you start writing? I started taking it seriously in 2012.
Do you have a day job? Yes. I'm the office manager of an HVAC company
What would you like to tell emerging writers? Read more. Write what makes you happy because it isn't worth it if you're not having fun.
If you're a Harry Potter fan, what house do you belong to? Slytherin forever. (Another fun fact: I'm also Slytherin!).
How do you pick your character names? Some of them just come to me. Malcolm's name came out of nowhere. Other times I have to search through baby naming websites. I use Nameberry a lot.
Would you rather write a short story or a novel? I would rather write a novel because I don't have any rules other than self-imposed. Short stories have word limits, publishers give you a topic, and you have to stick to a genre. Short stories also come with the option of being rejected, which is not my favorite thing. I suppose I could write a short story without the intention of publishing it, but I never do that.
Be sure to check out V. Mylynne Smith's current works! Below is a blurb about the most recent novel, The True Devil.
"Three unstable teens find a legend about Satan hidden in their school library. Mixing crazy with the occult almost always ends in bloodshed. Mama's-boy-Malcolm seizes a deadly opportunity with an oversized butcher's knife. Queen of the Goths, Alexandria, unknowingly follows Malcolm's lead. She and her twin brother find themselves with a body to bury. Two-faced-Tanner is just in the wrong place at the wrong time. Or, so he says. Suspicious deaths lead heartbroken detective, Silas, to seek out the Satanic legend. He's seen it before, though. He wrote it. Is it possible that the man sworn to keep the streets safe is influencing young people, convincing them to become violent? Can he catch the true devil before another life is lost or will a greater evil be unleashed?"
You can find more about V. Mylynne Smith by checking out the first half of my interview with her here or by heading over to her page.