Inside DBanj's Oversized Ikoyi Mansion.
Everything is BIG.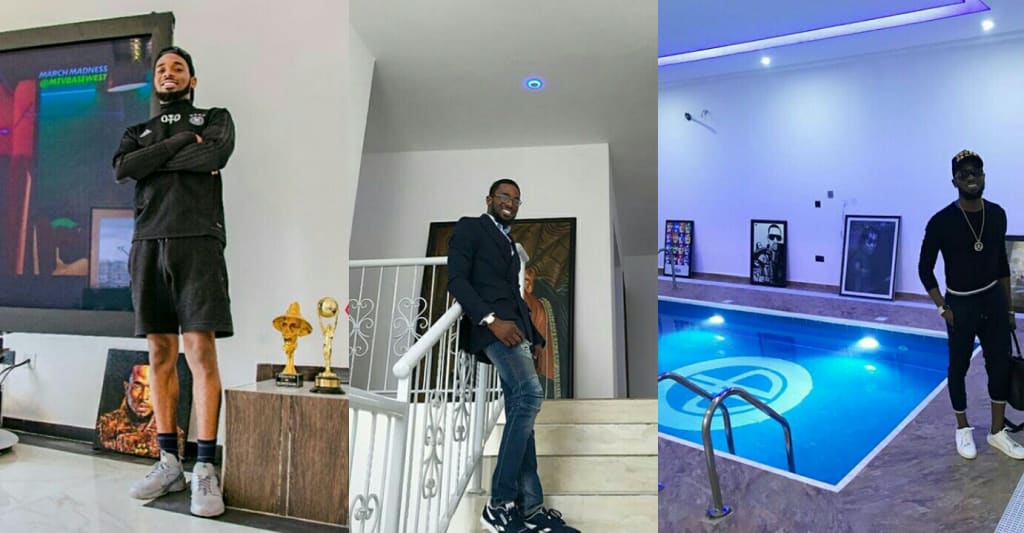 Everything is BIG.
I'm not a very architerually inclined kind of person. I don't know the mechanics of what makes a great house great, I'm not one of those people who spends time looking up people's houses.
BUT, there are some houses that even me as a person with no real architectural or design eye can see have some kind of "theme" going on.
When D'Banj posted a picture of the TV in his house which I'll show you below, fans and people all over the internet sphere went CRA-ZY.
The TV is taller than D'Banj and if you've seen D'Banj in person or any of his music videos, you'll know D'Banj is a pretty tall man.
So, like the curious mind I am, I decided to search out more pictures of D'Banj's place and there are three words I can use to describe it: BIG, LAVISH, and ARTSY.
Some people call it "oversized", let's see what YOU think about it.
**Before reading on, please make sure to like and follow my Facebook page so you don't miss out on any new and interesting lists, articles, and stories that I post every single day. I have a really fun page. If you like my page, you will have fun too. So what's stopping you? Like my page and let's have fun together!
The Television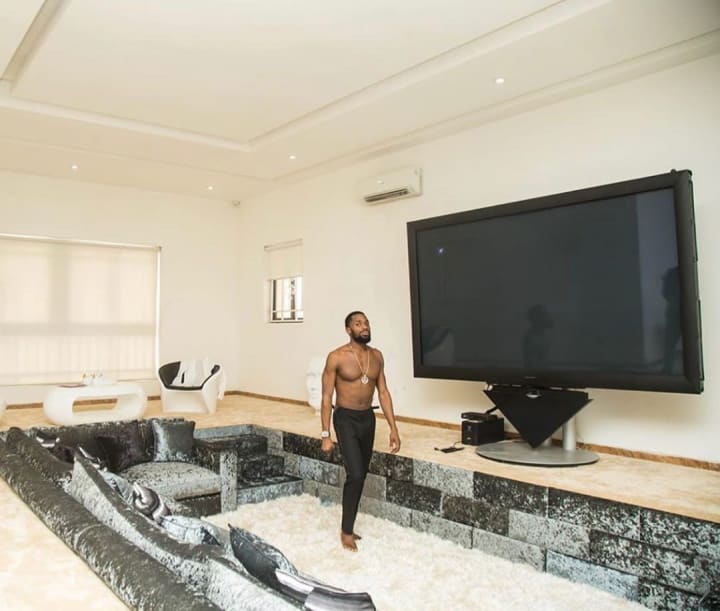 This television was the catalyst that got the internet buzzing. The TV is ginermous. I'm sure if it looks like this in picture alone, then in person it must be M A S S I V E!
Wow! Watching a show like Game of Thrones or The Witcher won't be bad at all on a TV like this. You'll see every inch of the adventure.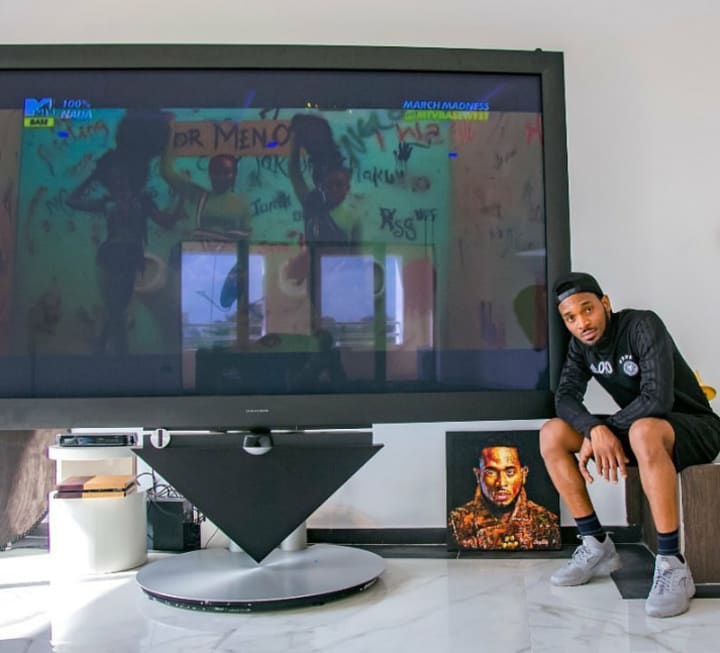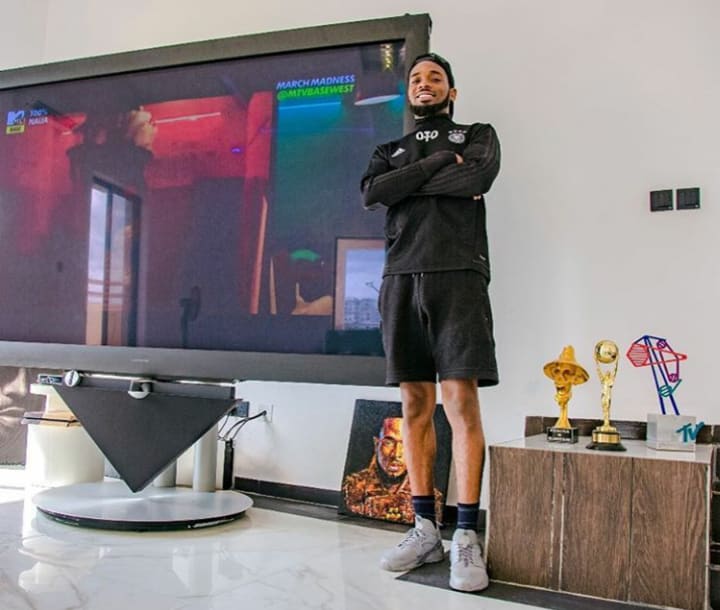 The Swimming Pool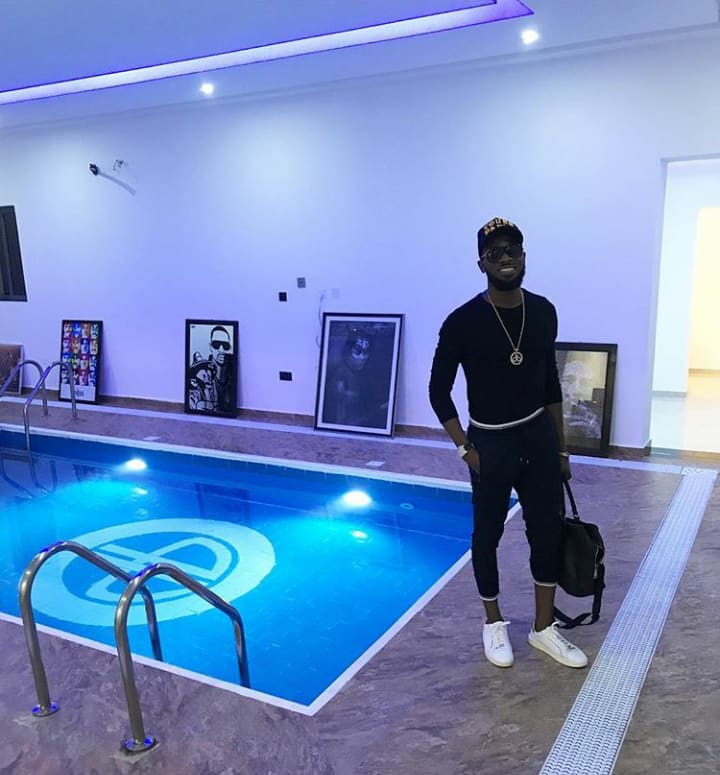 Look at that swimming pool. It's a very sizeable in house swimming pool. At the bottom of the swimming pool is DBanj's Cream Records crest engrained into the bottom of the pool. What better way to say "expensive?"
And if you thought that swimming pool was the only swimming pool? You thought wrong. D'Banj's house has yet another swimming pool on the outside which is a lot bigger the one inside.
This man better be swimming day and night in these pools because to have two whole swimming pools in your house…na wa!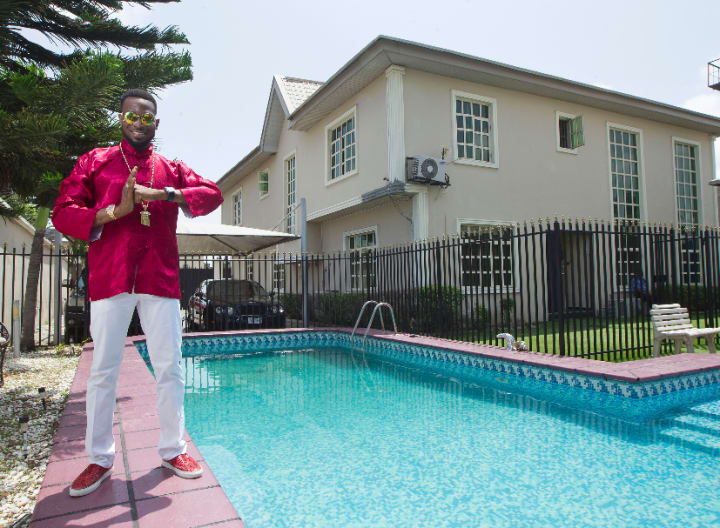 The House Itself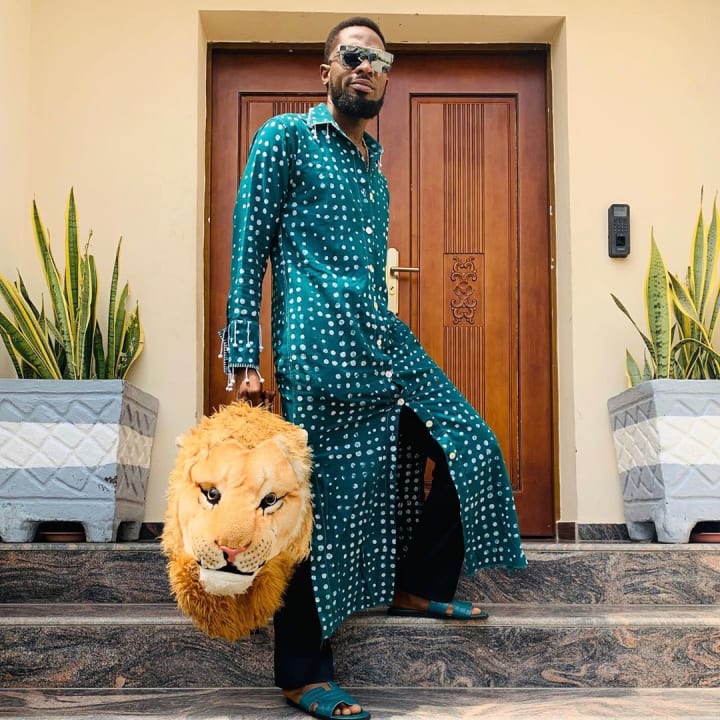 From the images that have been posted by DBanj, there is no disputing that he has a pretty sizeable and beautiful house.
From the finishing of the wooden door to the interior decoration choices, every single little bit of this house than we've been able to get a glimpse of has been remarkable to say the least.
I also just find it interesting how he has so many pictures of himself hanging around his house. I reckon that most of them are perhaps from his artistic fans who have either gifted him these portraits of ones that he liked so much that he put money down and paid for. Either way I like the artwork decorating the house in interesting ways. It gives the house a very contemporary artsy and artistic vibe.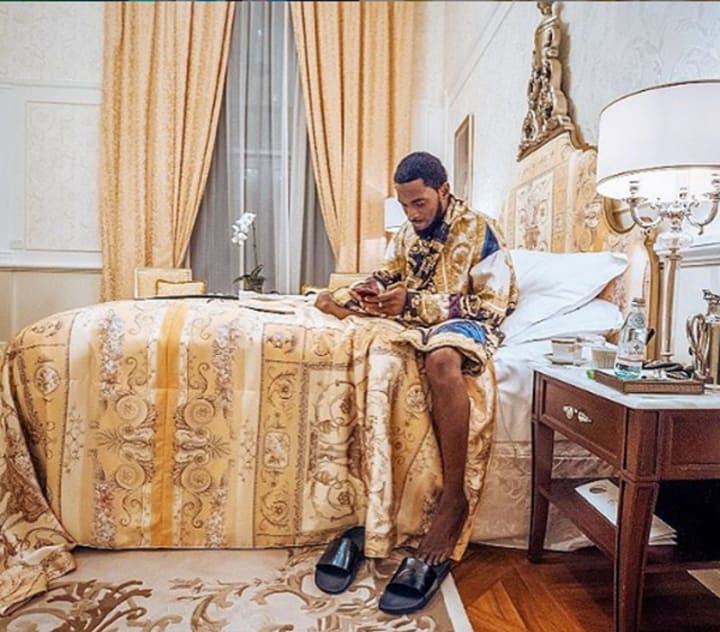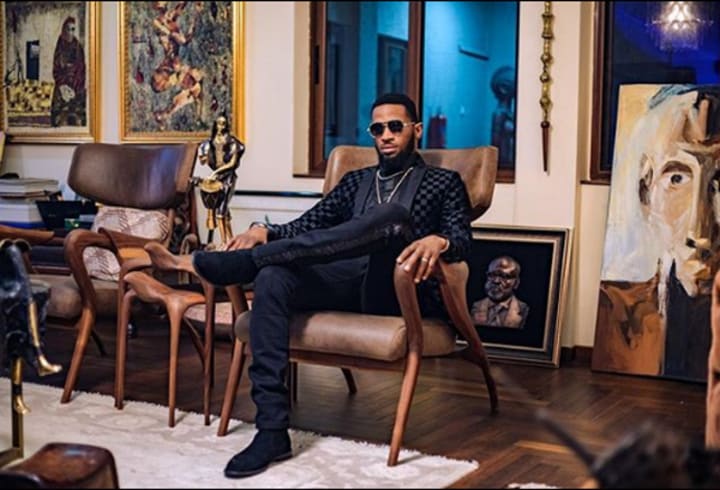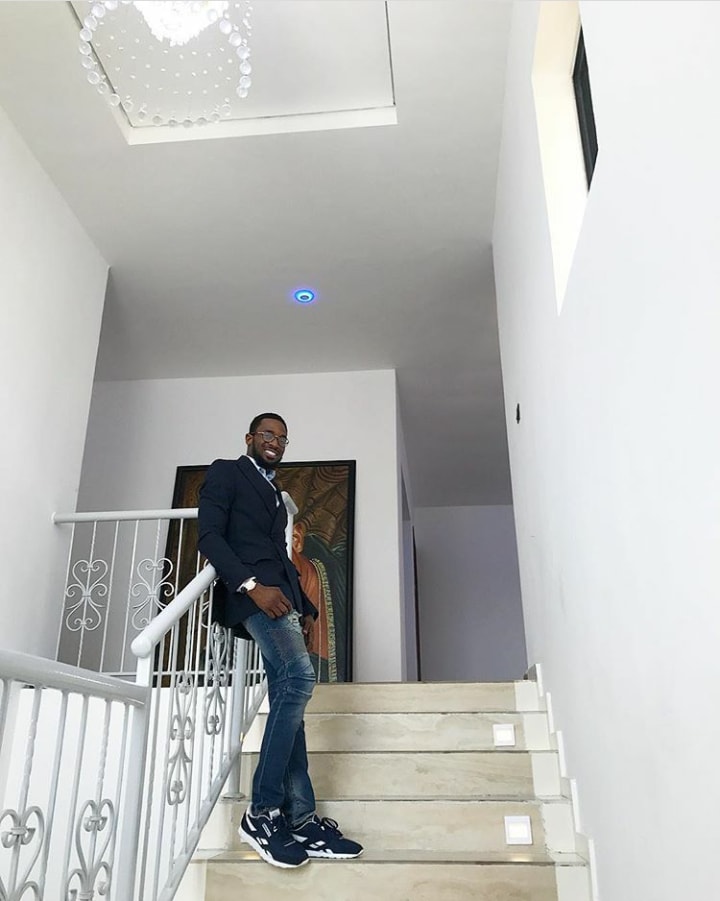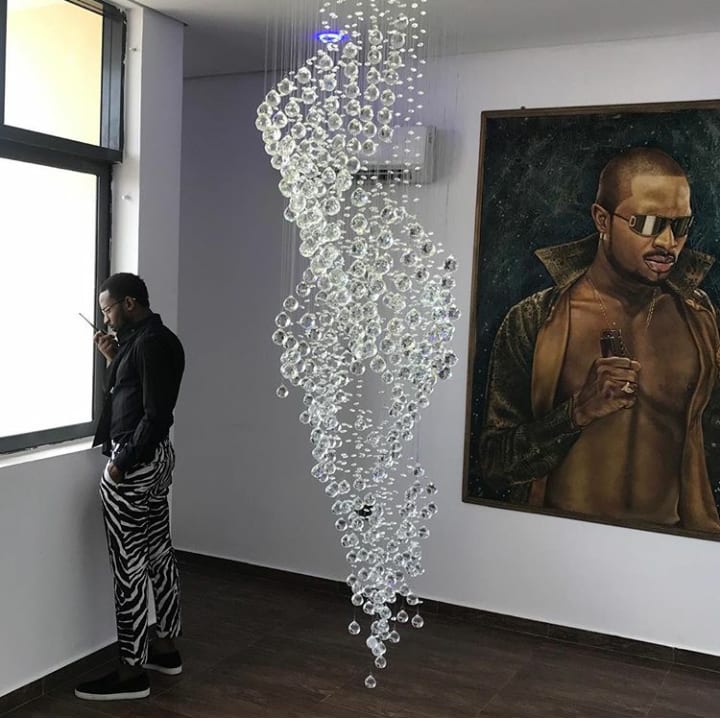 Wow! Just the little snippets and little views I've seen of this house and I already really like D'Banj's place. One day, if they ever do like an MTV Cribs: Africa type of show, they should definitely come check out his crib. It looks like it would make one hell of an episode.
That's All.
Don't forget to like this page:
I'm sure you've loved reading this piece. To make sure you keep having fun and don't miss out on any fun in the future, be sure to like and follow my Facebook page above. It's a really fun page and you're really going to love it. So what's stopping you? Like it!
To catch up other content you might have missed, click here.
Until next time, have a wonderful rest of your day!