If You Liked This 2010's Movie, Watch This Older Movie
For cinephiles who've seen every new movie out there but would like to expand their palette. Here are 10 older movies to match your favorite 2010's films.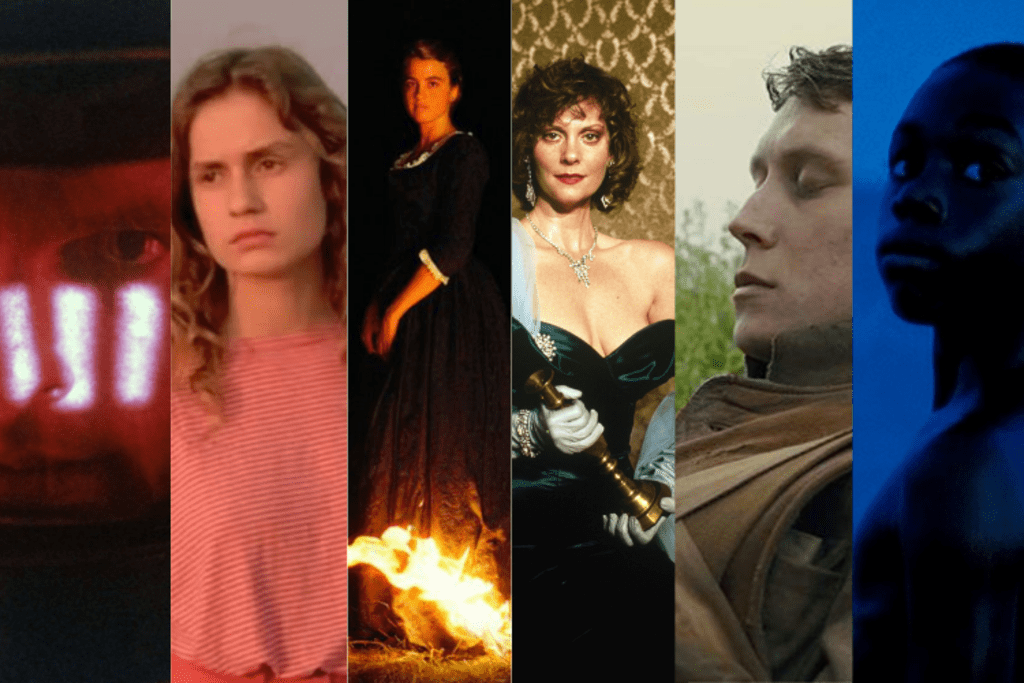 As the saying goes...in art, "it's all been done before." When it comes to Hollywood, it's no secret screenwriters love to base their stories off older films. It's exciting when people say, "this film is the next (insert older film here)." For example, when people said Booksmart was the next Superbad, or how Bombshell's editing style felt similar to The Big Short's. When you have a particular movie or genre you love, it's thrilling to know there's another motion picture out there that will satisfy your craving.
Fortunately, we have websites like Decider to help us unearth those cinematic gems we're missing. (Shoutout to my college besties Jazlyn Hyde and Hannah Machado-Parker, former interns for Decider!) Inspired by the website's ability to give you film and TV recommendations, I thought I'd try my hand at recommending flicks.
Compared to my cinephile friends, I have a problem when it comes to watching older movies. I want to expand my film palette...I just don't know where to start! The history of film is over 100 years old. There's too much to choose from, and I don't want to waste my time watching something lame.
Still, I understand the importance of watching older films. They can give us ideas or thoughts we never had before, or show us how to pull off plot points which fall short in present-day movies.
Fortunately, I'm knowledgeable when it comes to modern releases. As a film festival judge, it's my job to be well-versed in contemporary classics. I'm sure I'm not the only film geek out there who's seen every "Best Picture" nominee from 2000 on, but who struggles to name their five favorite movies from the 70's.
Therefore, I did my research and compiled this list of 10 popular 2010's movies and their pre-2000 counterparts. I watched every movie mentioned below, and I can promise you these are all gourmet recommendations. Hopefully they'll inspire you to watch older movies, too!
If You Liked "Knives Out" (2019), Watch "Clue" (1985)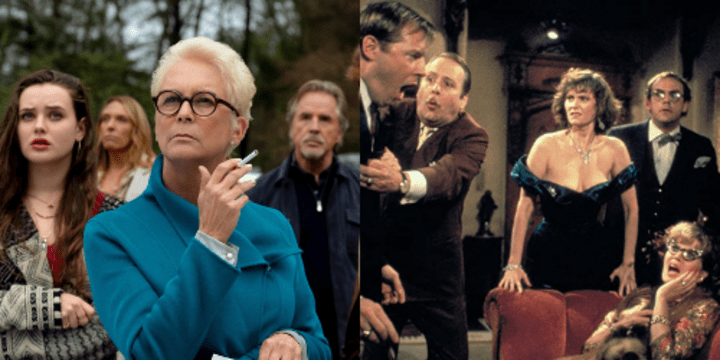 Knives Out is a loveable whodunnit with plenty of sharp writing, quirky characters, and "donut-within-donut" plot twists to keep you glued to the screen. Stellar performances from a talented ensemble give the movie a great rewatchability factor. It's probably Rian Johnson's magnum opus.
If you're looking for another kooky murder mystery with crazy rich people, you need to watch Jonathan Lynn's Clue. Based on the beloved board game, it's a crazy movie with so many quotable moments. My personal favorites are, "I can't unlock the door without the key!" and, "I'm gonna go home and sleep with my wife!" The best part is...there's three endings!
If You Liked "Interstellar" (2014), Watch "2001: A Space Odyssey" (1968)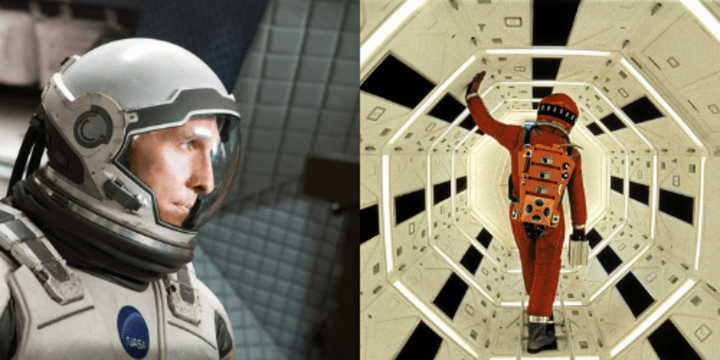 Christopher Nolan's Interstellar is a 2010's sci-fi staple. It features a star-studded cast, an emotional performance by Matthew McConaughey, a beautiful score, brainy writing, and operatic visuals. The ending made us scratch our heads in confusion, but also relieved us from the pressure cooker of intensity that passed for two hours. Ultimately, Interstellar is a film about what it means to be part of the human race.
But before there was Interstellar, there was Stanley Kubrick's 2001: A Space Odyssey. You may have heard about it last year thanks to the mysterious monolith found in Utah. An epic that takes viewers from the dawn of mankind to our future in space colonization, A Space Odyssey is a dark-yet-illuminating parable with incredible plot twists and visuals so breathtaking, they're still considered astounding by today's standards. You'll think about this movie long after watching it. Interstellar only scratches the surface of what A Space Odyssey offers.
Both feature films have artificially intelligent characters, betrayal, and speedy travel across vast distances of space. They're both movies that will take you for a wild ride, and they beg the question...what comes next for humanity?
If You Liked "1917" (2019), Watch "All Quiet on the Western Front" (1930)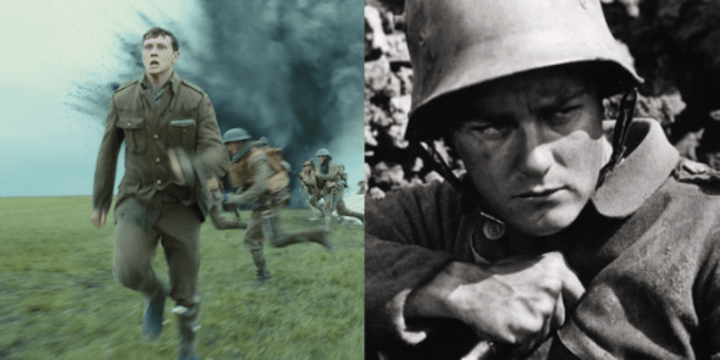 Remember when 1917 gained so much hype due to its surprising Golden Globe wins for "Best Motion Picture - Drama" and "Best Director"? That hype was definitely deserved - 1917 is an action-packed war drama about two British soldiers tasked to deliver a message before 1,600 men walk into a deadly trap. It's gruesome, adventurous, and emotional. Perhaps it's best known for its cinematography, which was meant to look like the whole movie was shot in one continuous take.
Although the cinematography may not be as iconic as Roger Deakins' work, Lewis Milestone's All Quiet on the Western Front is another WWI movie about the perils of combat. Based on the book of the same name, it follows a group of German youths who are excited to enter the war, but find the reality more horrific than they imagined.
This 1930's epic was a hit in the United States, and is preserved by the United States Library of Congress' National Film Registry for being "culturally, historically, or aesthetically significant". It also got a remake in the 70's. Like 1917, All Quiet on the Western Front fared well during awards season. It's the first film to win both Academy Awards for "Best Director" and "Best Picture." Same wins as 1917, different awards show.
If You Liked "The Wolf of Wall Street" (2013), Watch "Wall Street" (1987)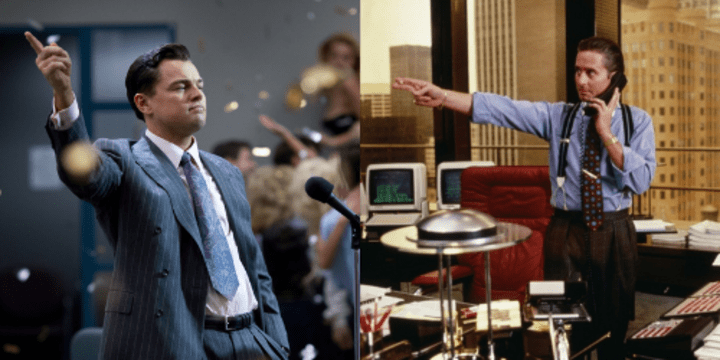 Aaaaah, The Wolf of Wall Street: the three-hour long dark comedy about how Jordan Belfort became the most corrupt stockbroker in Manhattan's financial district. What isn't there to love about this 2013 Scorsese classic? There's Leonardo DiCaprio's lightning-in-a-bottle performance as Belfort, the zany nature of the Stratton Oakmont office, all the f-bombs, and of course, Margot Robbie's iconic Brooklyn accent. ("Who, who, who? What are you, a f**kin' owl?!")
If you're looking for more stock market action with a dash of illegal activity, try Oliver Stone's Wall Street. Made in 1987, it tells the story of Bud Fox (Charlie Sheen), a young stockbroker who teams up with Gordon Gekko (Michael Douglas), a wealthy, charismatic corporate raider. Douglas in particular gives a terrific performance, and his iconic "Greed Is Good" speech is considered cinematic gold.
If You Liked "Moonlight" (2016), Watch "Killer of Sheep" (1978)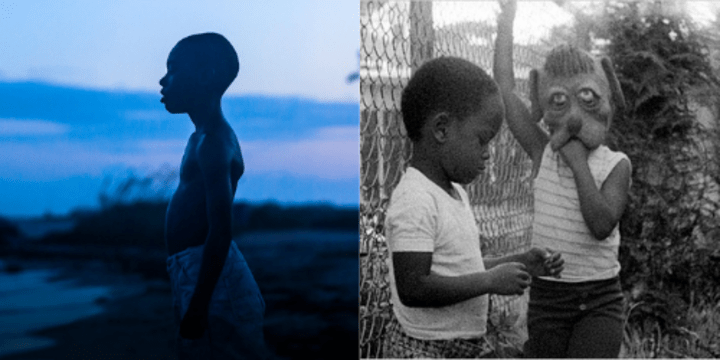 There's no movie more impactful in recent years than Barry Jenkins' Moonlight. Based on a play, it tells the story of a Black boy named Chiron during three periods of his life. He grapples with his identity and sexuality while experiencing the struggles of childhood, abuse, and societal expectations in Miami.
In the time of #OscarsSoWhite and big budget movies taking home all the prizes, Moonlight's "Best Picture" win helped change the film industry for the better. Because of it, we've seen more racially and LGBTQ+ inclusive films, as well as smaller, more low-budget films getting their moments in the spotlight.
Like Moonlight, Charles Burnett's Killer of Sheep conquered the seemingly impossible in the 70's. A student film shot over the course of several weekends, it focuses on the daily lives of Black characters in a Los Angeles community. It mainly follows a man named Stan. He struggles with his bloody job at a slaughterhouse, and the stress affects his home life.
While the neorealist movie received festival accolades and was among the first to be preserved in the Library of Congress, it never had a proper theatrical release due to problems with music licensing. Because of this, Killer of Sheep has a reputation for being a "lost classic." It is not available to stream on any major platforms, but you can buy or rent the title from Milestone Films here.
If You Liked "The Witch" (2015), Watch "Häxan" (1922)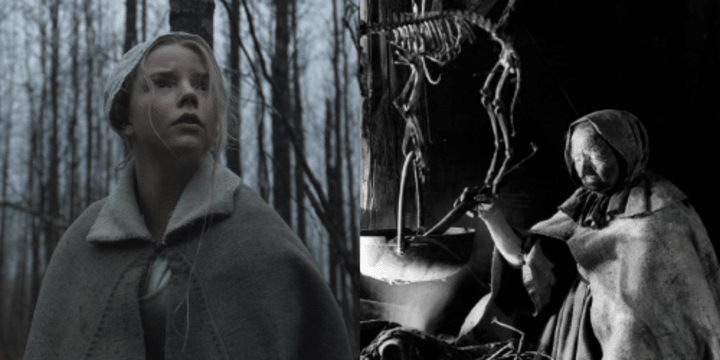 Robert Eggers' The Witch is a fun flick to watch around Halloween. Set in the 1630's somewhere in New England, it captures the hysteria of a family as they suspect witchcraft to be the cause of their farm's misfortune. Featuring a great performance by a young Anya Taylor-Joy, it's one of A24's most beloved horror films and gives you an excuse to whisper, "Would'st thou like to live deliciously?" in your friends' ears.
While The Crucible (1996) may seem like the obvious choice to accompany this film, I'm going with a 1920's Swedish silent film called Häxan. Created by a man named Benjamin Christensen, it's intended to be a documentary about the origins of witchcraft accusations. Although it's not a narrative piece, it contains dramatic visuals comparable to scenes in modern horror movies like The Witch. You can watch it for free on Youtube. For a film that's almost 100 years old, the spooky production design is extremely impressive.
If You Liked "Call Me By Your Name" (2017), Watch "À Nos Amours" (1983)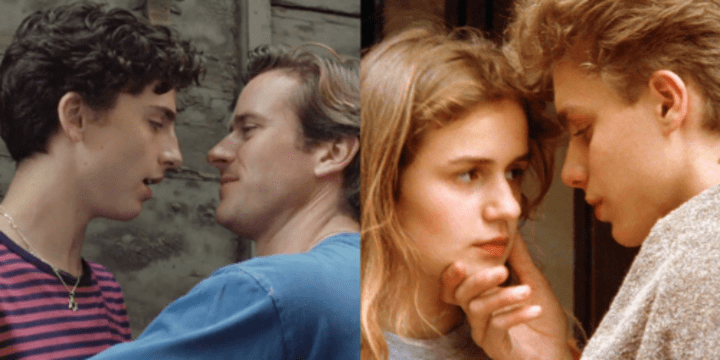 Romantic, dreamy, and wonderfully steamy, Call Me By Your Name casts a tastefully erotic spell on whoever dares to watch. It's also the reason why so many people are in love with Timothée Chalamet nowadays. Set somewhere in Northern Italy, it focuses on the relationship between a teen boy (Chalamet) and his father's student (Armie Hammer) over the course of a hot 80's summer.
If you loved Call Me By Your Name, do yourself a favor and watch À Nos Amours. Seriously - watch it now. It's about an independent teenage French girl whose erratic ways in love disappoint her family. Tensions rise when her father leaves the house. Watching À Nos Amours is similar to watching Call Me By Your Name because at first, it feels like you're soaking in a warm bath. Suddenly, the film pours a bucket of ice water over your head with drama.
À Nos Amours also features an astounding debut performance by Sandrine Bonnaire, a more feminine feel than CMBYN, and the best of 80's French style.
If You Liked "Good Time" (2017), Watch "After Hours" (1985)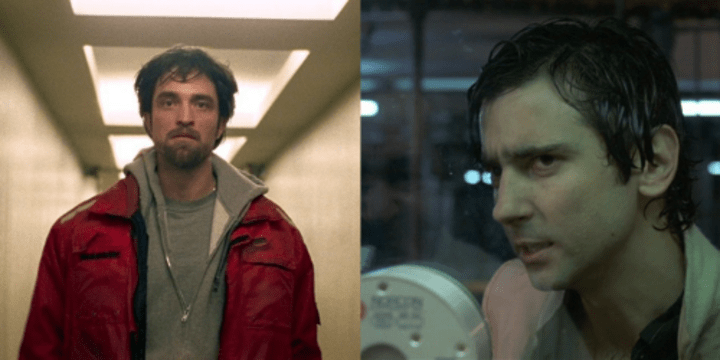 Although the Safdie Brothers were known in the NYC film scene for years, they never became mainstream until their 2017 heist film, Good Time. Taking place over the course of one night, it follows a persuasive bank robber (Robert Pattinson) who tries to free his developmentally disabled brother from police custody. It's anxiety-inducing and adorned with a catchy electronic score. This was the movie that turned Robert Pattinson from a Twilight heartthrob into a serious actor.
In a way, Martin Scorsese's crazy 80's movie After Hours walked so Good Time could run. It's another great film to watch in the middle of the night. After Hours is about a humble Manhattan word processor (played by Griffin Dunne) who finds himself in a string of misadventures after trying to get home from a botched date in SoHo. Like Good Time, it'll make you bite your nails from all the stress. It's also got lots of 80's NYC charm, papier-mâché sculptures, and a killer ice cream truck.
If You Liked "Lady Bird" (2017), Watch "Pretty in Pink" (1986)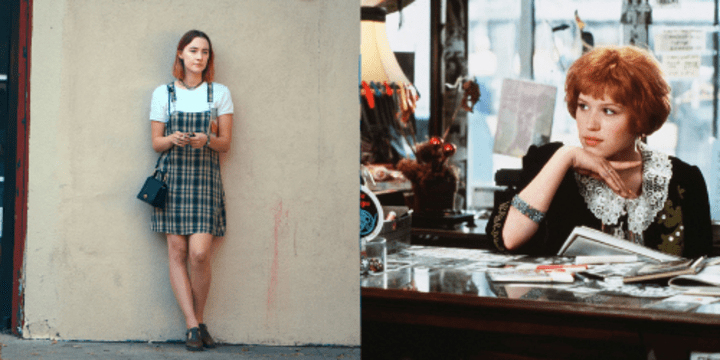 When Lady Bird was released in theaters, it was a gift for moviegoers. It also made people scratch their heads and think, wait...teen dramas can be done this way? Strengthened by Saoirse Ronan's spunky performance and Greta Gerwig's fabulous directing, Lady Bird makes you laugh your socks off, then punches you in the gut with heartbreak. It's nostalgic, gracious, and makes you want to call your mom and say "thanks."
When it came to Lady Bird, Gerwig was primarily inspired by Howard Deutch's Pretty In Pink. Led by 80's icon Molly Ringwald, it's about a poor girl named Andie who must choose between the affections of her childhood sweetheart and a rich but sensitive playboy. Both films have a moxie-filled heroine, two love interests, and beautiful pink prom dresses.
If You Liked "Portrait of a Lady On Fire" (2019), Watch "Bound" (1996)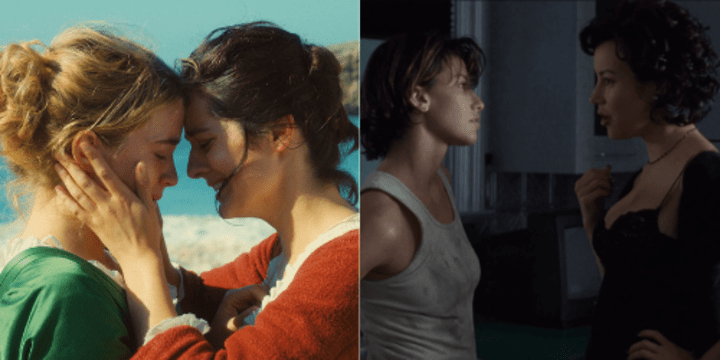 Céline Sciamma's Portrait of a Lady On Fire is a masterpiece about masterpieces. There's so much to love: the time period, the color palette, and of course, the whirlwind romance. It's subtle yet profound, and a tour de force of lesbian cinema.
If you're looking for something like Portrait but with more edge and mafia mayhem, try The Wachowski Sisters' debut film, Bound. It's a neo-noir crime thriller about a woman who desires to escape her relationship with her mafioso boyfriend. She engages in an affair with an alluring ex-con, and the two women hatch a plan to get the hell out of Dodge...while stealing $2 million worth of mafia money.
Like Portrait, the romance between Violet and Corky is scintillating, and the plot also revolves around a woman longing to escape her relationship with a man. It may be a tastebreaker compared to Portrait, but Bound is an underappreciated flick that embraces the power of femininity.
Thanks so much for reading! If you're looking for more 2010's movie matches, I actually based the majority of my picks off a Letterboxd list. Go check it out if you're interested.

And make sure to head over to Decider for all your movie, TV, and streaming needs! :)

-Katy