If You Haven't Read Harry Potter Here Is Why You Should
#Ravenclaw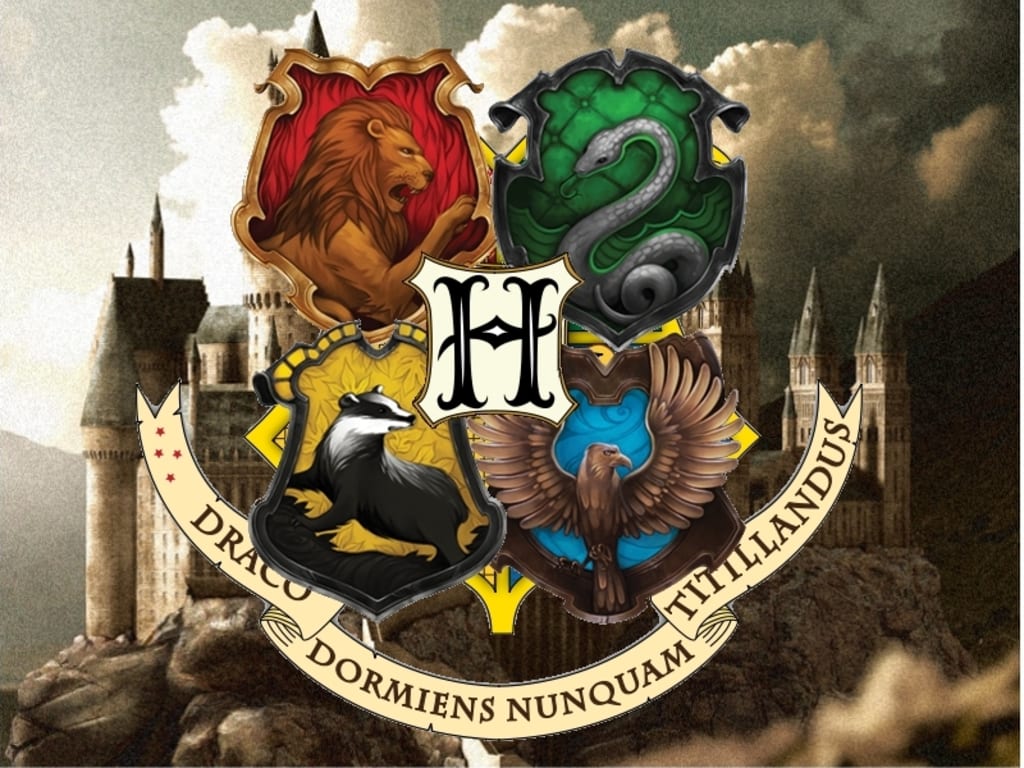 Harry Potter and the Sorcerer's Stone came out June 26, 1997. I was a fresh two-year-old at this point in time and didn't pay much mind to it. When I was just a little bit older, I remember spending the night with my uncle and waking up to him watching Harry Potter and the Chamber of Secrets. I remember it so clearly because I took one look at the screen, saw the basilisk and immediately left the room. Still a little too young.
In elementary school, I got my first pair of glasses. I was still unaware of Harry Potter, but ironically, I got round ones. I was very excited to get to school to show off my new glasses. I was soon made fun of. I was called the bastard child of Harry Potter and Ron Weasley. (Now I take it as a compliment, talk about handsome!!) From this day forward I swore off Harry Potter. I hated everything about it, I never gave it a shot.
Fast forward to December of 2017, my best friend is obsessed with Harry Potter.. OBSESSED. The beautiful part of friendship is introducing each other to new things. For her, I told her I would give Harry Potter a shot.
God Bless my best friend.
I finished the first book in a day. I was itching for the second. She gave me her entire box set so I could get through them as fast as I could.
The thing about Harry Potter is it takes you into an entirely new world. It is not cliche, overdramatic, or too far-fetched to place yourself in. It is a perfect mixture of wizard world and the muggle world.
The spells and charms and jinx are not even made up. They are all Latin words. I soon found myself unable to differentiate the real world from my Harry Potter world. In no time, I was casting spells with my best friend, placing jinx on the people who anger me and relating all my real world events to those in Harry Potter. It became my safe haven faster than I would like to admit. The detail in the books was incredible, it was like I was actually there. There was no talking to me when I was reading a Harry Potter book.
The character development was absolutely amazing. All the characters involved played such a key role in Harry's life, it was so easy to get wrapped up in their life, and feel a true heartbreak when one of them made their gracious exit from the story. The storyline will have you on the edge of your seat, holding your breath, reading faster than you ever have before just praying for the best case scenario.
Although Lord Voldemort was easily the biggest enemy of the entire book, even learning his story tugged on your heart strings. He was such a vile heartless man, but J.K Rowling did her part in making us realize he was once human too, and he suffered a lot of heartbreak to get him to where he is now.
Characters turn out to be someone you would never expect, but you can't help but love every character involved in the development. There are so many small details you only catch onto in later books, or when you scroll through all the Twitter fan pages and Facebook posts. There are so many words of wisdom that you will cling onto for the rest of your life.
Once the first book sucks you in and you learn of all the different houses and just what Hogwarts is all about, you crave to be sitting on the stool yourself, with the sorting hat covering your eyes as well. Well you're in luck!! There is a site created by J.K Rowling called Pottermore. Here, you can get sorted into a house, figure out your patronus, see your wand and even explore the Hogwarts' grounds.
Your house will become your life.
Harry Potter isn't just a book series. It truly is an incredible coming of age story, with numerous life lessons sprinkled in.