IF SHERLOCK, THEN MRS. SHERLOCK HOLMES
A BRAVE WOMAN FORGOTTEN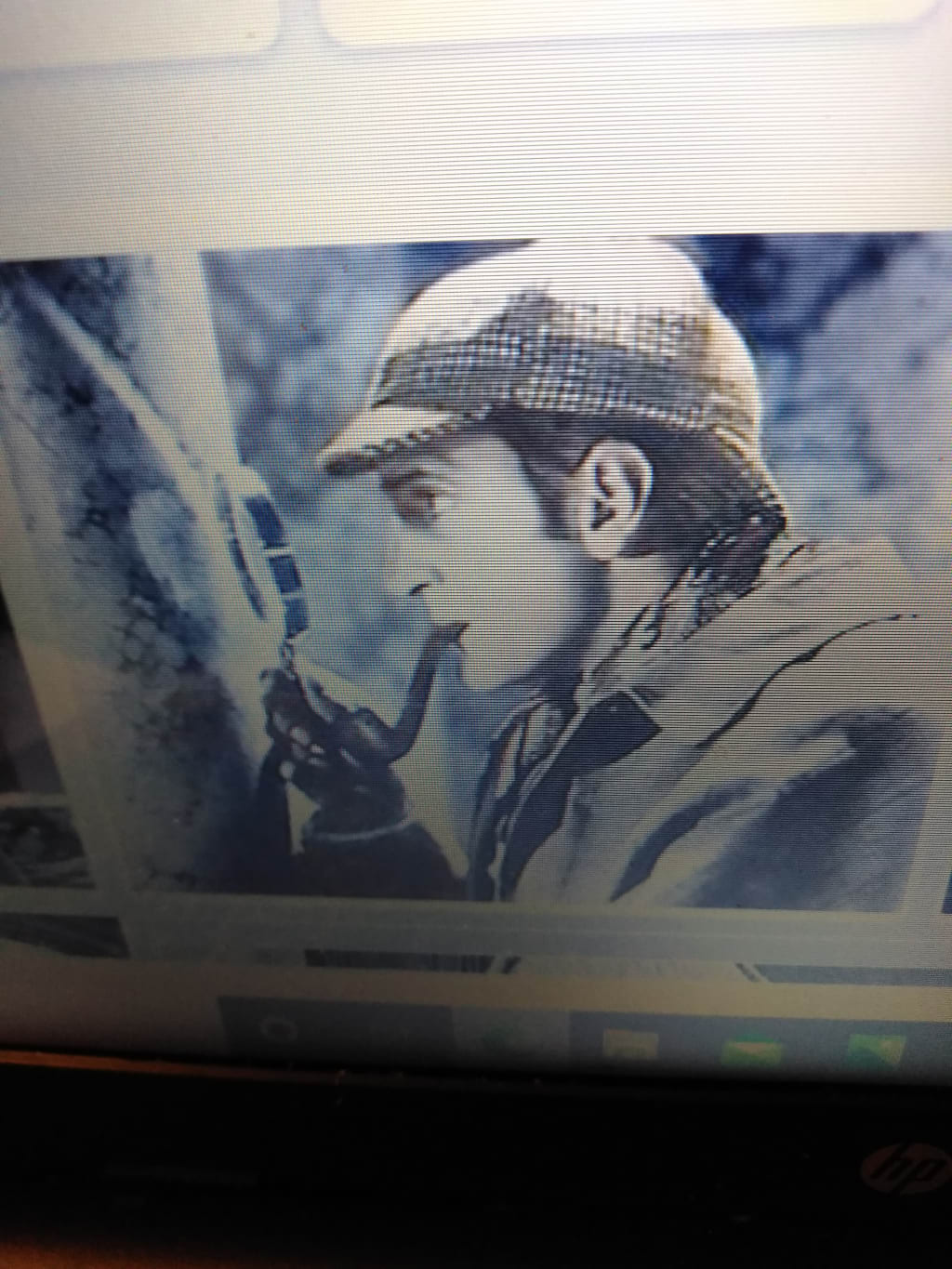 FICTION Vs TRUTH
I love Sherlock Holmes, don't try to convince me that he is not real. I have read every story of Holmes by Conan Doyle. Watched them, read them, re-watched them, re-read them multiple times, I am a Sherlockian.
I have started reading Sherlock books by other authors, those I've read so far are pretty good, eg. :
"The mammoth book of the new Sherlock Holmes".....Denis O. Smith
"The Grimswell curse".....Sam Siciliano
"The man from hell".....Barrie Roberts
Believe me, I will read any book about Sherlock by anyone who makes it interesting and absorbing.
I may even try my hands at writing one myself, that thought just popped into my head and yes, I will have a go at it. I am now officially a writer after all.
Benedict Cumberbatch was a really good Sherlock. Watson's character, played by Martin Freeman was also well done. I especially liked it when he punched Sherlock in the face, so well deserved.
Sherlock Holmes is the ultimate narcissistic brute of all times, so utterly full of himself, yet what a fine specimen of a man he was when 'the game was afoot'.
He was rude, arrogant, self-centered, opium addicted and brilliant. Sherlock almost never let anyone into his personal world, he thought everyone was common and utterly beneath him.
There was also his equally brilliant brother Mycroft who worked for the British Government in a very secret capacity. There was serious sibling rivalry between the two. Sherlock disdained his parents because he thought they were just normal people who could not relate with him at his level.
Holmes only ever let two people into his life, his land lady and friend Mrs. Hudson, who loved him but was kind of terrified of him. He could be quite horrible when the clues to solving a case eluded him.
The other was Dr. John Watson whose friendship and partnership was the glue that kept him together. Watson was his conscience, especially when his egotism and lack of empathy tended to get him in trouble.
Then there was Irene Adler, "The Woman". A smart sophisticated dubious of character temptress, and the only woman Sherlock ever found appealing in his own peculiar way. Irene thwarted him on a case and won his admiration.
When Sherlock Holmes was working on a case, which of course had to be practically unsolvable by anyone else, he was a perfect hound of a genius. He was no Adrian Monk, ( our modern day OCD detective on tv), no phobias there. He used all of his senses, Holmes would touch, taste, smell, feel and hear everything. He would lie down in mud and do practically anything to find a clue.
The methods employed by Sir Arthur Conan Doyle, author of Sherlock Holmes, were so well perfected that they are still used today in modern day detective work.
Conan Doyle attended Edinburg University, his professor, Dr. Joseph Bell was said to be the inspiration for Sherlock Holmes.
Another school of thought was that Conan Doyle was himself the model for Holmes and his wife was Dr. Watson. This because Doyle had some of Sherlocks narcissism and was unaware of what he said and how it affected people. Mrs. Doyle often had to intercede and make peace.
Sherlock Holmes is a masterly written set of detective stories with twists and turns that keeps you reading and wanting more. I highly recommend a cup of your favorite beverage and a Sherlock book.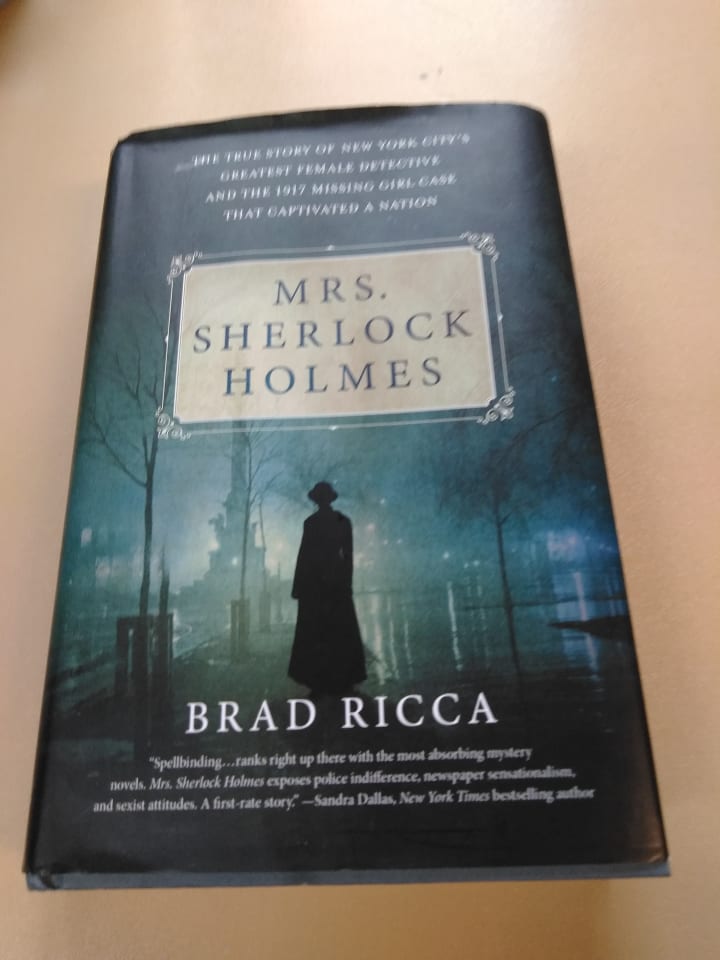 Mary Grace Quackenbos (nee Winterton) (1869-1948), was born in New York, attended NYU School of Law and became the first female Consulting Detective and Special Assistant United States Attorney.
Conan Doyle wrote his first Sherlock Holmes "A study in Scarlet" in 1887.
So, although Mary was fighting for justice for all, irrespective of race, color or creed, at or around the same time Conan Doyle was writing Sherlock Holmes no one remembers her.
She was in New York being a real hero for the underserved, and Conan Doyle was in London writing fiction.
If this woman was so brilliant that she was nicknamed "Mrs. Sherlock Holmes", surely someone should make a movie about her extraordinary life.
The book's author Brad Ricca recounts how Mary was a socialite but walked away to defend the less fortunate in her capacity as a lawyer.
I find her to be a fascinating brilliant woman, where she is an altruist, Sherlock is a narcissist. Was she deliberately forgotten because she was a woman who fought hard for downtrodden women and the helpless. Being a successful woman is hard today, being one in the 1800's and early 1900's must have been brutal. But, she did it.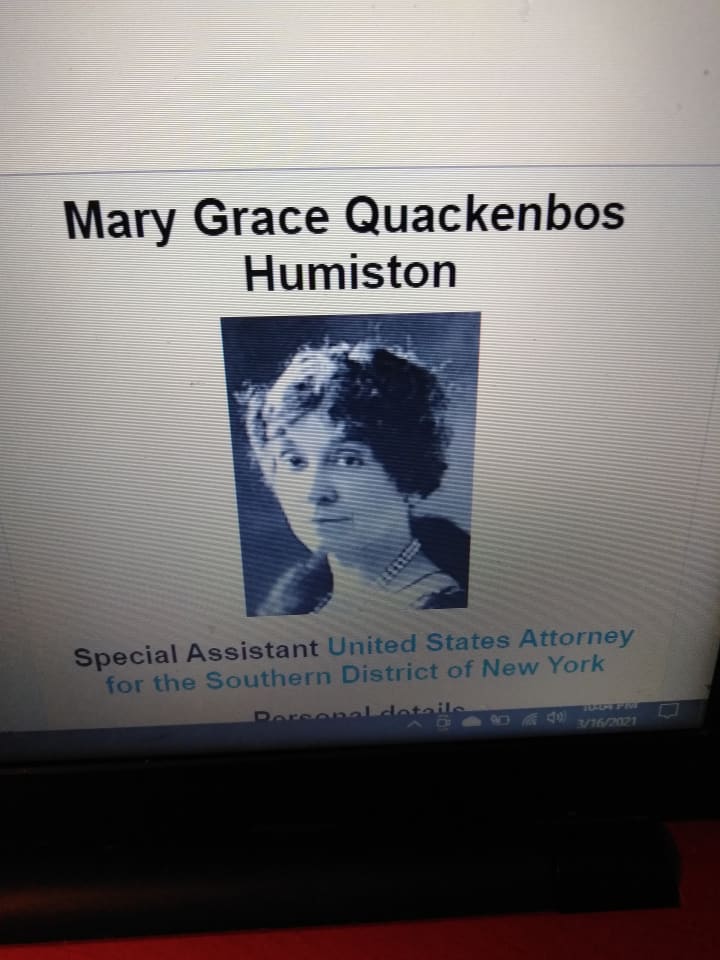 Mary Grace worked all over the world on many cases, involving missing girls, police corruption, underground tunnels, white slavery, black injustice and personal death threats. She founded a law firm, wrote newspaper articles to help in corroborating her investigative work and all this while the suffragette movement was fighting for women's rights.
This amazing woman defined what women can do in the face of adversity. Women are still fighting today to overcome male chauvinism in business, in politics and in professional life as a whole. I can only imagine the hardships and trials of this singular woman who survived for seventy nine years in a battleground of male ego and ruthless pride.
Thera are many women who deserve to be immortalized. Let us take them one at a time, forget race and color, we are all women who are heroes in everyday life, housewives and working mothers, lawyers and doctors, freedom writers, freedom fighters, women trying to uplift women, single mothers, strong capable women doing it all and more.
Here is to us all.
Here is to Enola Holmes, a young sister of Sherlock Holmes.
Make Mary Grace Quackenbos a movie. She was real, not fiction.
I really need to watch a female Sherlock / Mary Grace with my cup of hot chocolate in hand.
Thank you for reading my article. Hearts to you.
pop culture
Love to write,. Poetry, Stories, or just whatever. and love the outdoors. I love gardening and tinkering.