"I Really Wanted To Be Wrong:" Broadchurch and How Character Development Can Be Paid off With One Line of Dialogue
(MAJOR SPOILERS FOR BROADCHURCH SEASON 1 AND MINOR SPOILERS FOR SEASON 2)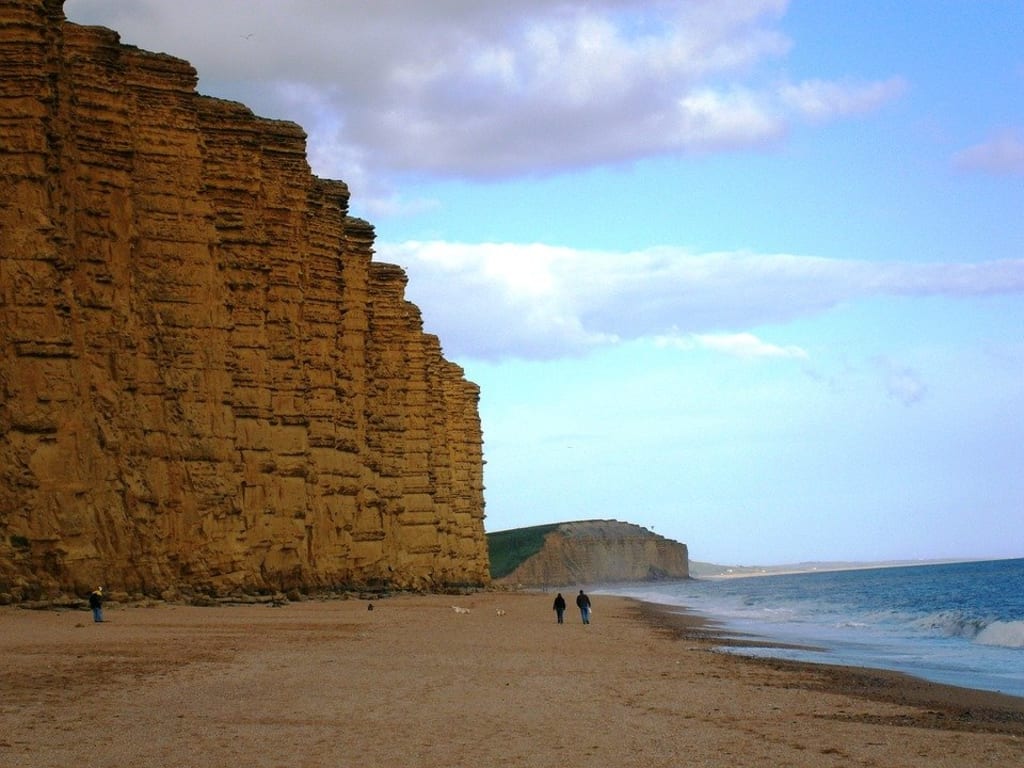 The first season of the critically acclaimed TV drama Broadchurch involves the death of an 11-year old boy in a small, tight-knit British community. During the season's run, characters are developed, secrets are revealed, and decisions are made that affect the tranquility and trustworthiness of the town and its citizens. Trying to keep this tenseness to a minimum are DIs Alec Hardy and Ellie Miller, two police officers who are assigned to find the murderer of the boy, Danny Latimer. At the end of the season, after many tense moments that tear the town apart, destroy the lives of primary characters, and deteriorate the feeling of safety in the town, Alec finally finds the killer; Joe Miller, Ellie's husband. After Joe is put under custody and arrested, Alec and Ellie go over the circumstances of the case. Ellie asks Alec to say that this isn't happening, realizing that she has to live with the burden of her husband killing a young boy and somehow not realizing that the killer was right in front of her all along. DI Miller simply tells her, "I really wanted to be wrong." At face value, this is simply a sentimental line that shows just how much their friendship has developed. However, if you dig deeper into this one line of dialogue, you will realize that the line means so much more and isn't just meant as a throwaway sentimental line to make the audience feel happy that Ellie and Alec are friends now.
Throughout the entire season, we see Alec mentally and physically challenged. He is facing a case that he feels he has to solve correctly or his reputation as a police officer will be tarnished permanently. He has come to Broadchurch to make amends for failing a previous family when a major piece of evidence needed to find the murderer of two young girls in the nearby Sandbrook area went missing, thereby rendering the case unsolvable. We find out in Season 2 he has also come to Broadchurch to interrogate one of the main suspects of the previous case in order to find whatever information he can to solve it. However, because he doesn't have the grounds to do this, he hides her in a secret bunker and converses with her in private, demonstrating that he is willing to do whatever he can to show that he can still do his job and do it well. He is so desperate to solve the case and bring justice to the Latimers that he is even willing to ignore his severe heart arrhythmia and possibly die in the middle of the case in order to solve it. However, as he continues to work with his partner and develop a stronger relationship with her and her family, he becomes less eager to solve the case when he realizes that someone she loves and cares for deeply could be the person responsible for the crime. Despite the fact that they go at each other's' throats quote often, he becomes more sensitive to how she feels.
The reason why this line of dialogue is so impactful is because of the character that has been set up over the past season. A character who is determined to solve a new case in order to earn his reputation back at the risk of dying to solve it is certainly not the kind of person you would expect to say that line. However, at this point in the show, Alec has put the welfare of his friend over his own reputation, suggesting that he would rather have not solved the case at all than hurt his friend in order to solve it. This line says something about how much the friendship between these two characters has strengthened and how much Alec truly appreciates Ellie as a person, even though on the surface, he doesn't appear to care all that much. Alec is willing to give up his own reputation for the happiness of someone that has changed his attitude on life and has overall left a positive impact on him, and all of this is said with six simple words: "I really wanted to be wrong."