iPhone 15 Pro Unleashed: Is It a Tech Marvel or a Money Pit?
Find Out Now!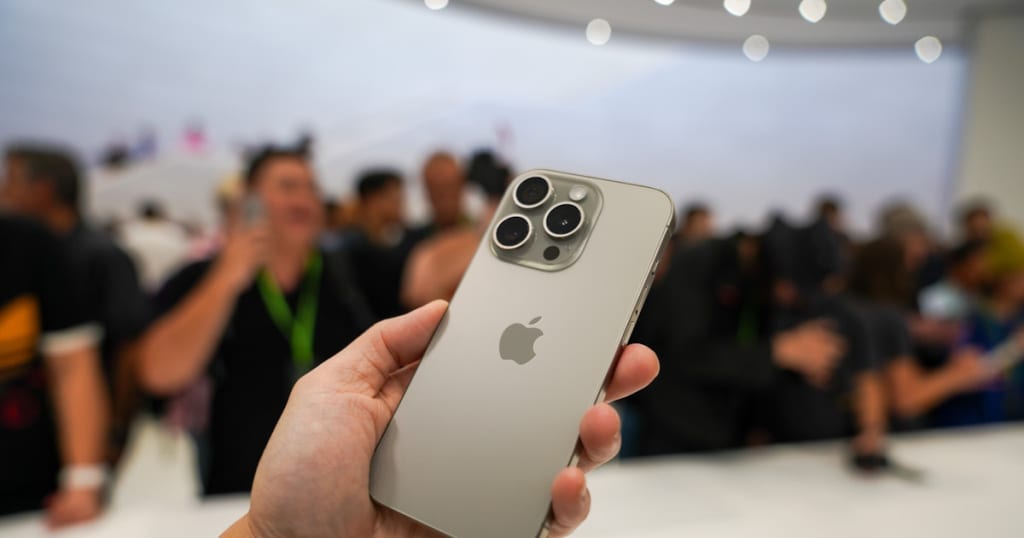 iphone 15 review
So, you've heard the buzz about the iPhone 15 Pro, and you're wondering if it's time to trade in your trusty iPhone 14. Well, my tech-savvy friend, let's take a closer look and see if this latest Apple offering is worth the hype (or just a clever marketing scheme).
Design: Sturdy, Yet Slightly Crackable
First things first, the iPhone 15 Pro might look like its predecessor, but there's more than meets the eye. Apple introduced a titanium frame, which promises durability while shedding a few grams of weight. It's like the iPhone hit the gym and came out 20 grams lighter – that's a sleeker profile for you. Plus, it boasts an IP68 rating, so water and dust won't spoil the party. But, beware, online whispers suggest the titanium frame might be a tad more prone to cracks. Oops!
Button, Button, Who's Got the Button?
The power button on the iPhone 15 Pro isn't just for powering up. It's now a multitasking wizard, letting you do things like summon the flashlight, open the camera, or even record voice memos. But here's the catch: you can only assign one action to it at a time. Android phones like to flaunt their flexibility, with some offering multiple actions for the same button. We might need to find the middle ground between "too many" and "not enough" actions here.
Under the Hood: Apple's Got the Brains
New iPhone, new brain! The iPhone 15 Pro boasts the A17 processor, a step up from the A16. More memory, too, ranging from 6GB to 8GB. And let's not forget the storage, with options up to a whopping 1TB. When it comes to performance, the iPhone 15 Pro breezes through tasks, handling games and video editing with ease. It's like Usain Bolt racing a tortoise – that's the level of difference we're talking about.
Screen and Selfies: The Dynamic Duo
The screen is still top-notch, and videos and photos look breathtaking. But there's a fly in the ointment – the "dynamic island" housing the selfie camera and facial recognition system. It's not exactly subtle and can sometimes get in the way, especially in fullscreen mode. Apple uses it for messages and notifications, but it's not consistent across all apps. It's like having a fancy sports car that occasionally stalls at traffic lights.
Finally, USB-C: About Time!
Apple has finally embraced USB-C, saving us from the eternal quest for an iPhone charger. No more begging your friends for a charger that fits. It even lets you connect USB-C devices like flash drives and adapters to your iPhone. However, it's important to note that the charging head is a no-show in the package. Apple wants us to be more eco-friendly, so they're nudging us to reuse old chargers. Thanks, Mother Earth!
Snap Happy: Camera Talk
Now, for the pièce de résistance – the camera. While there's no revolutionary leap, the iPhone 15 Pro maintains its stellar camera quality. With three cameras in tow, it's a powerhouse for photography. Whether it's day or night, the camera captures stunning images. The portrait mode is a champ, and video recording in 4K at 60 frames per second produces top-tier results. It's like having a professional photographer in your pocket.
So, is the iPhone 15 Pro worth the upgrade? Well, it depends on what you're after. If you want sleek design, solid performance, and impressive photos without needing a degree in photography, it might just be your next BFF. But if you're okay with your current iPhone and don't need to flaunt the latest gadget, you're not missing out on a life-changing experience. After all, your iPhone 14 is still pretty awesome.
Sponsored: If you own an android click here to have the chance to win one iphone and a $1000 reward
About the Creator
Buckle up for a thrilling literary journey with yours truly, Sergio Rijo! Fasten your seatbelts, grab your sense of humor, and let's dive into the boundless realms of storytelling. Don't forget to subscribe! Welcome!
Reader insights
Be the first to share your insights about this piece.
Add your insights