I Heard You Paint Houses
The Irishman directed by Martin Scorsese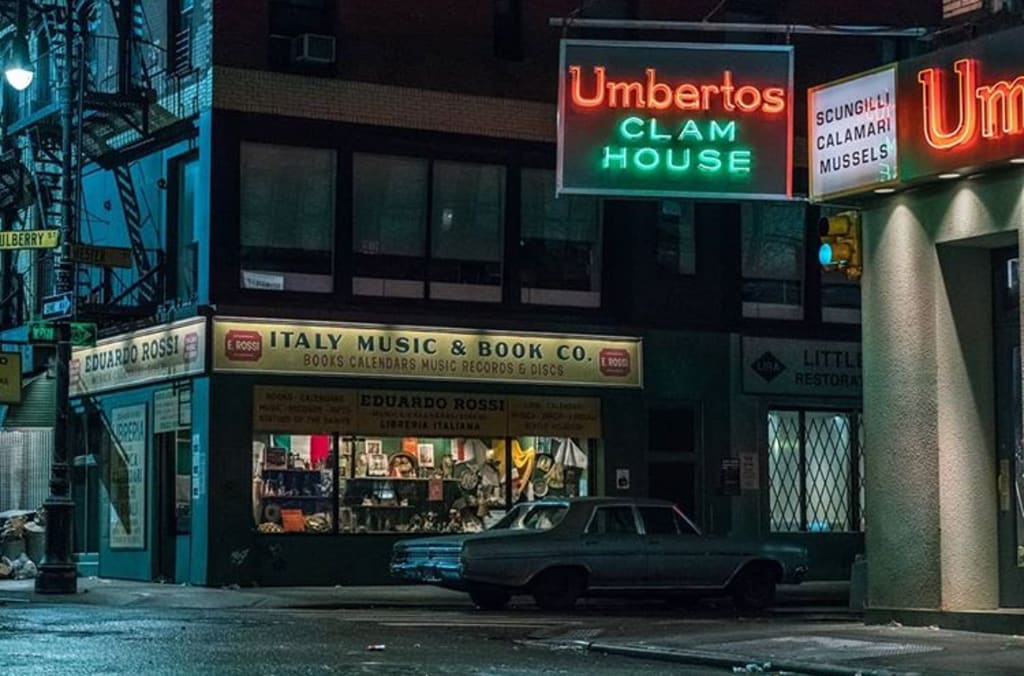 A lot can happen in a lifetime.
"Back in the day, there wasn't an American alive who didn't know who Jimmy Hoffa was." - Frank Sheeran from South Philadelphia played by Robert De Niro.
When De Niro, Pesci, and Pacino act they become the person so well you forget your watching someone you know of so well. When you can forget that it's De Niro your watching you realize he's the main person of the story is a testament to what's they do best. Portray the truth.
I haven't liked the reviews I've been seeing that's written on this film. So I'd like to rebuttal and add my piece.
Before you read also no force to watch the movie but there are spoilers involved in this and I don't want to ruin moments for anyone.
A gangster drama that earns it stars extended runtime, The Irishman finds Martin Scorsese revisiting familiar themes too poignant, funny, and profound effect. Wins best picture of the year from the New York Film Critics and National Board of Review.
"A milestone, landmark cinematic achievement that's worthy of seeing in the theaters. Forget the run time and just go enjoy it and get consumed by it. Relax and let this movie cast a spell over you, to be understood further down the line."
How to watch a three hour and thirty-minute movie as a four-episode mini-series for those who simply can't afford the time.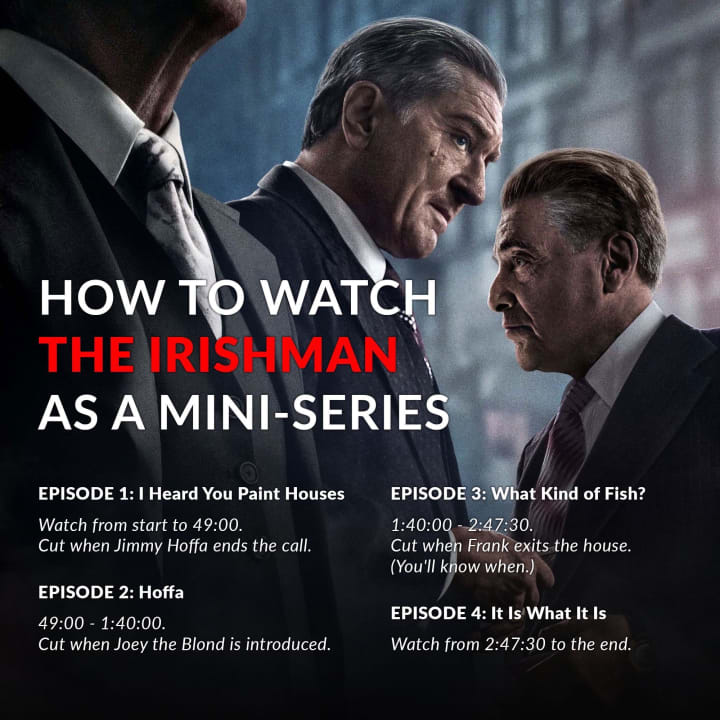 "The critics of those that cannot drive a mile without checking their phone, this is where we are at in today's world. A tick tok world."
"Unfortunately people don't want to watch a lot of something intriguing, beautiful, and phenomenal. They rather binge cat videos and etc."
Philadelphia Connection
Before we begin the fact that I've come to find out as soon as I started watching was, that the story I've been waiting forever for since I could understand the weight of these creators, turns out to be a story about someone from South Philly. Myself being born and raised in Philly as a Philadelphia native that fact alone has heightened my attention and interest for a film by Scorsese who is second to none to all directors, and that's no understatement just a fact. We all know 'Goodfellas' along with many others is actually on a 'Godfather' level of excellence in filmmaking maybe consider to be better than 'The Godfather' with his mob classics 'Casino', 'Raging Bull' and 'Goodfellas' may be seen as better movies overall.
I would like to state my late father may he rest in peace would've have loved this movie in his honor. Scorsese, De Niro, and Pesci along with Al Pacino joining them for the first time in another stand-alone movie of theirs's are our favorite movies. We don't care about the celebrity standpoint, we care about the truth they express and showing strength and stand up men. My father born and raised in South Philly would've found a big connection in that from the jump, seeing the beautiful imagery, and look of South Philly and Philadelphia as a whole throughout three decades the 50's, 60's, and 70's. Up until modern times 21st century 2000. He told me a story about the murder of Jimmy Hoffa as a kid while we watched 'Hoffa' directed by Danny Devito, that was just a theory on his death which there were tons of them. To be uncovered in this movie as the real Frank Sheeran on his death bed told a priest and writer that he was the one who actually killed Hoffa. If that rings true or not, is all up to you.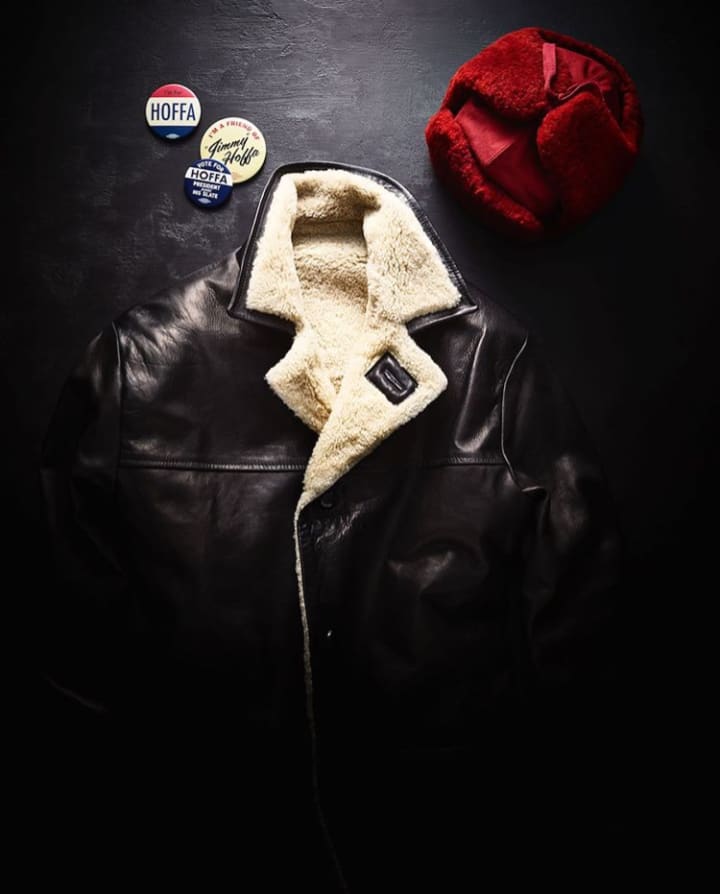 The Irishman
A story through the eyes of Frank Sheeran. A South Philly man who was a WWII veteran. Who learned a life lesson that you do as your told, follow orders, and you get rewarded for it. Leading to becoming a truck driver in Pennsylvania to becoming a member of the Bufalino crime family of Pennsylvania.
The Irishman (or I Heard You Paint Houses). A Martin Scorsese picture starring Al Pacino, Robert De Niro, and Joe Pesci. The unique qualities of the movie include that this is the 9th collaboration between De Niro and Scorsese together. The 1st Al Pacino collaboration with Scorsese as he's starring as Jimmy Hoffa. Joe Pesci the anchor and counter piece heart of the film. Possibly, Pesci's last time ever acting, and also came out of retirement to do this film. Oscar-worthy performance from his starring as Russell Bufalino nicknamed the quiet Don. A humble mafia boss of the Bufalino crime family of Pennsylvania. A switch up to Pesci's we'll know classic performances from 'Goodfellas', 'Casino' and etc. known to be the best live wire on screen. While the ultimate heartbeat of this film is the pairing of the holy trinity of acting as some may call it. The best to do it by them not just being actors, "they're not just acting they really come from that lifestyle". - Nas
They portrayed the lifestyle's we love to see them in seamlessly and provided us with timeless entertainment since the late 1960s, '70s, and so on. Scorsese's epic tale of a real-life spoused 'true story' of our American history, while also not just repeating himself or their self's such as De Niro and Pesci with timeless gangster mob classics we nearly all 300 million of us in the United States and beyond globally know the likes of 'Goodfellas', 'Casino', 'Mean Streets' and 'Raging Bull'. While producing another noteworthy mob material tv show at one point for HBO called 'Boardwalk Empire' covering Atlantic City's, the Tri-state, and Chicago's crime outfits with Al Capone as a main character. Being acted by Stephen Graham who stars as Tony Pro in Martin Scorsese's current movie 'The Irishman'. Who is personally my favorite and held as the greatest male director of our time truly. Top three to do it in my personal opinion. It's all in the work that speaks volumes. Which he should've won the best director Oscar back in 1980 when De Niro won his first Oscar for 'Raging Bull' but that's a sidebar. Back to the trio not repeating themselves while finally working with a heavyweight from the same cloth, they've been trying to work with forever, we love him as 'Scarface', 'The Godfather', and countless other roles the tour de force Al Pacino. Pacino is a hilarious force in this movie that pushes the limits with a spot-on performance as Jimmy Hoffa. The pair of three true solid individuals including Scorsese wanted not to just tell a great story while it being a true fabric of the what they're known for and come from, delivering masterpiece mob films, exploring an unknown real-life element that cemented their classic genre-defining foundation as filmmakers and actors. They mainly wanted to dive deeper into more aspects with what we can find out about ourselves, our morals, our loyalty, betrayal, and more. Honorable mention in the film also is most definitely the underrated Harvey Keitel, a long-time friend, and partner of Scorsese who was his De Niro, before De Niro. Meaning his first lead actor and has worked in a number of Scorsese's movies. Starring as Angelo Bruno the mafia boss of Philadelphia. Nicknamed the gentle don for his twenty years of peace while controlling the Philadelphia crime family with the ruling authority of peace over violence. Negotiations to further help people continue to make money than actions to make that disappear. Shown in written detail on the film how Angelo Bruno was killed in 1980 to being betrayed than have the Philadelphia crime family ruled by disloyal members. Who brought a large down fall to the syndicate.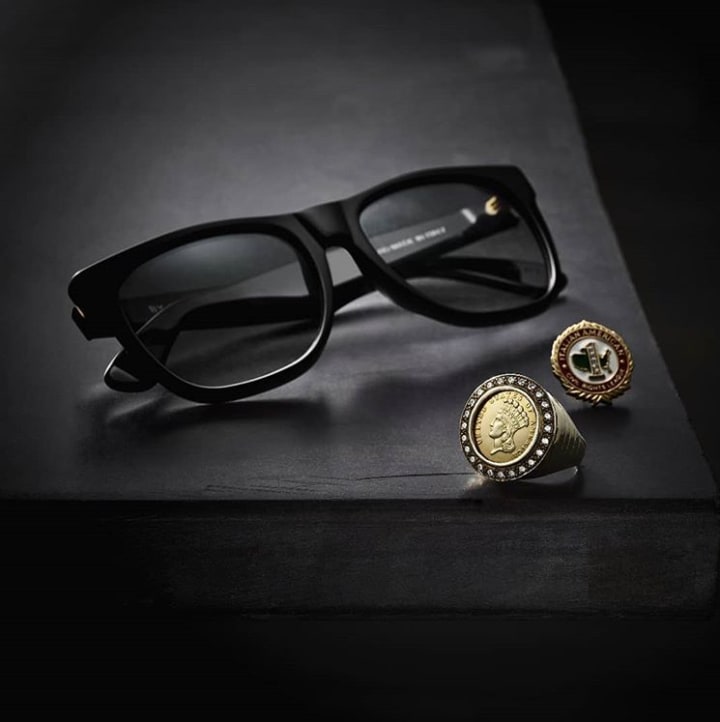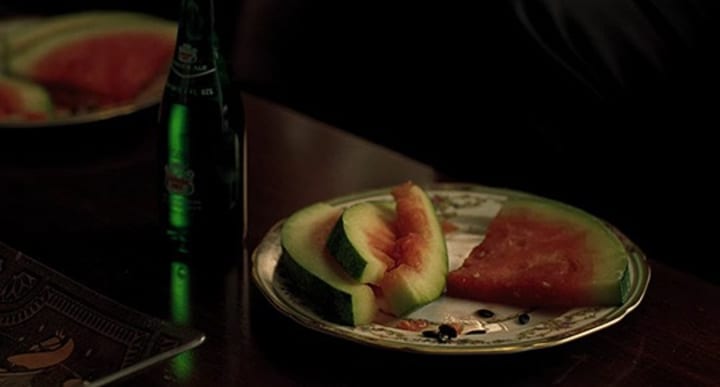 JFK vs. Everyone
It's told that one of the guns that killed the President of the United States may have been passed through the hands and delivered by Frank. Told by Frank that from a order given to him by his mentor and friend that John F. Kennedy shouldn't "forget who the fuck he owes, he knows who the fuck he owes." Put clear and precise by Joe Pesci you know clearly what he means, if he feels the President has forgotten who he owes. As a it turns out more unfold truths of America unravel is that maybe one of the most beloved in known president's of America was made president by the Mafia. The Kennedy's nearly had it out with everyone from Hoffa to them trying to destroy Jimmy Hoffa because of his ties by John's "preppy naive little brother". Robert Kennedy who's family has those same ties which he couldn't stand, and continued to try and ruin those people lives because for reasons unknown. Doing so by putting out a "get Hoffa squad". While John F. Kennedy, couldn't hold up his end of the bargain with helping his friends who successfully helped him become President, get their Casino's and others ventures back in Cuba from Fidel Castro. Which as history shows today they're no major casino's or etc. in Cuba to this day, so Kennedy and the mob failed at that mission. Leading to a lot of upset people surrounding the former leader of America along with other known information on his death can be found on Oliver Stones JFK film. Now to Hoffa the second most powerful man in America to the President, who wasn't pained or phased by Kennedy's assassination they were enemy's. So moving on from that problem they would say it is solved. As he disrespects the President by having the An American flag flies high on the top of his building while everyone else lowers their flags to half-mast out of respect. John F. Kennedy who we assumed was a clean-cut only flaw to be was a womanizing man just became one of many problems solved for others to be checked off the list. Now back to Hoffa lastly as I and I'm sure everyone else was unknown to him being the one to actually fund the start of Las Vegas while he had control to his $8 billion dollar teamster union pension fund. The power of that wealth laters plays a major role in his untimely demise, as the root to all evil does sometimes as we know.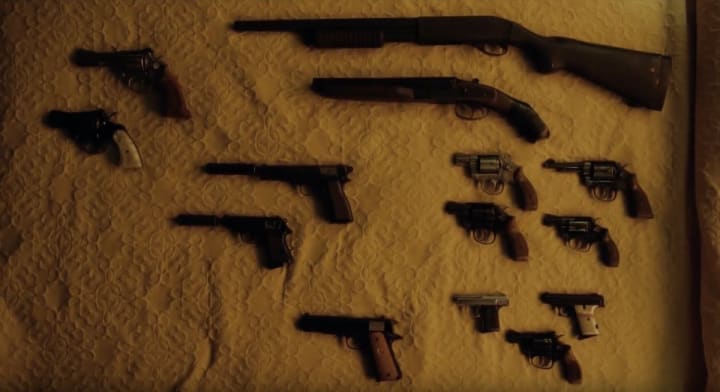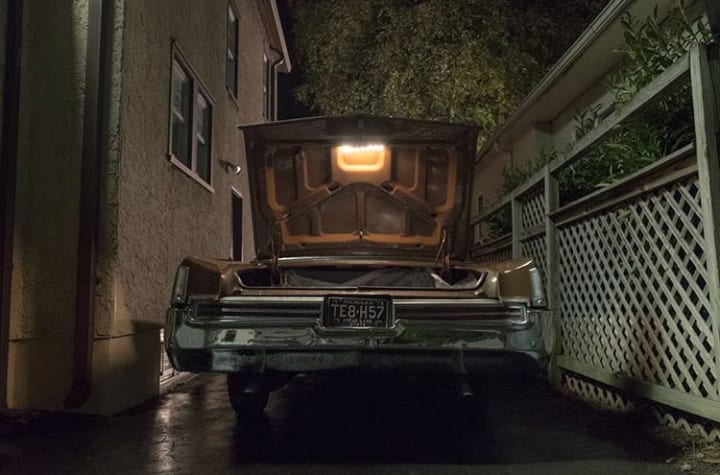 Loyalty and Betrayal
Scorsese and the rest of the cast wanted to dive deeper into who we are. What else can we find out about ourselves without repeating their selves.
That last car ride between the two does make your heart sank a very rare feeling in today's cinema which why this is such top tier, top shelf artistry and storytelling. The performances are mesmerizing you know when you get a heart ache, heartbreaking feeling also while everything else around you goes quiet. The entire world is blocked out with a feeling also as to you sinking in suspense being transported to another realm in this world they recreated as this life long friendship unfolds. A true rarity in movies today. The ultimate loyalty and betrayal story.
You truly feel heartbreak for this man. That feeling reminds the same throughout the last 30 minutes or so of the film with a beautiful Oscar-worthy performance from De Niro really shining through when he's the last man standing as well. Playing a South Philly guy to the core from speech patterns, our Philly accent as some people would say to from me knowing this first hand from growing up with a man my late-father (artist, move 9 activists, painter, sculptor, events holder, concerts, etc. a City of Philadelphia manager) a true honorable and beloved South Philadelphian man, and through out his whole city spreading jobs etc. just being a true stand up guy his whole life. The posture that a guy from South Philly holds to how they dressed from that time period. The attention to detail is spot on to a tee from the silk dress shirts that they wore as well up until as my father up until his passing. Just feel good fabrics, professional, and comfortable grown man attire.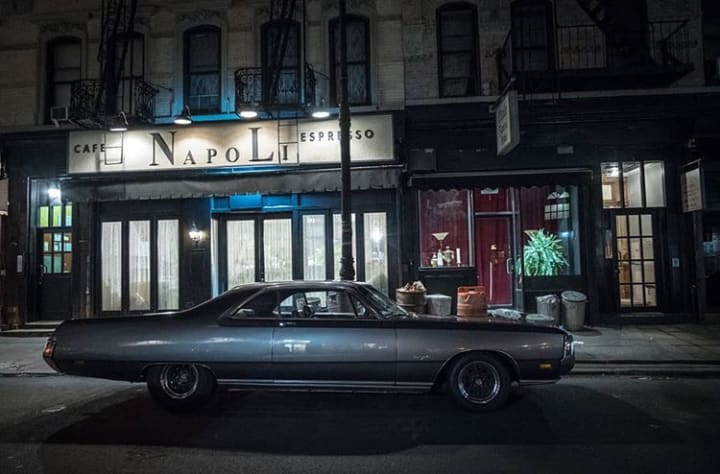 The Key of Silence
The Irishman a glass mirror of Goodfellas
Click this link to understand. https://m.youtube.com/watch?v=j4pR3uP_Aec&list=LL2YD_P4DBNtR8PAsOvIoHfg&index=11&t=3s
Patience is a virtue for instance when Pesci walks in his house from the back door covered in blood, but for the entire scene, there's nothing said surrounded by dead silence. Besides his wife letting him know that she'll clean it up and to take off his shoes, loyalty acting manner she knows who she is and what's she's into, plus she already descends from a mafia family so it's not that unusual. The silence of what's being told through actions though is the key, Pesci intensity without words says it all.
In this short attention span age, we're in where nearly everyone has the attention span of a nat. We're challenged, and I do love a challenge in patient with scenes that allow and reenforce you to breath in not get constantly bombarded with consuming information etc. is highly prominent in life as another good lesson I got from this story. Which is retold continuously from people from our day to day lives that rings true. This lifestyle often leads down dangerous dark heartbreaking roads. Stay patient and breath, relax don't take things in life you can lose for granted.
Attention to detail the silence has you gazed if you're not distracted from the single close up shot of the hub caps as the car slowly rides to a Cadillac building Frank is staking out as he's soon about to burn it down. The silence throughout and with some lowered music playing in the background eludes the beauty of what's being shown to the interior, art, and set design is so crisp clear and clean-cut. It's saying just take a breather to relax to me, this is not another mesmerizing fast-paced and toned 'Goodfellas' but mirrors a lot of moments. Relax enjoy life and take in the beauty with this silence a Scorsese place music track isn't needed every 5 to 10 minutes. I take this expression of filmmaking as a key life lesson as well. Live and stay in the moment you don't need constant action, distraction, or whatever you can think to have things go by easier for you. Just relax and take things in, breathe. Stay loyal and stay true to your friends and family as well.
Anna Pacquin
"We see what she's feeling we are not told. That's acting."
The internet has been quick to accuse Scorsese of wasting Anna Pacquin's talents in the movie. The star of hit HBO tv show True Blood and more classic roles under her belt.
There's been bashing complements about Anna Pacquin's character Peggy and the rest of the woman in the film not having any important prominent roles with little to no lines, or no significance and reason to even be apart of the movie. Ridiculous the laughable statement's as Anna Pacquin's performance simply through her actions speaks volumes, as she only has 7 lines in the film. Here's her and Robert De Niro's response to people wanting to trash her role.
Anna Pacquin's response to her 7 lines in The Irishman: "Nope, nobody was doing any 'ordering'. I audition for the privilege of joining the incredible cast of The Irishman and I'm incredibly proud to get to be apart of this film."
Robert De Niro on Anna Pacquin's 7 lines: "She was very powerful and that's what it was. Maybe in other scenes, there could've been some interaction between Frank and her possibly, but that's how it was done. She's terrific and it resonates."
It resonates fully. A strong performance from Anna Pacquin.
Joe Pesci
"You could never tell by looking at him but all roads led back to Russ."
His stillness and control are astonishing. Thought to myself oh my God, I hope other people are witnessing and understand the depth and greatness in that performance until the very end of it. They're all magnificent in different performances through different ages, acting past their actual age to eighty plus years old was the next level. When their bones started aching, shaking hands, to hardly being able to eat, how it was acted out to be fully believable was intimidating, to be honest. Not in a frightening bow down sort of way, more inspiring in the sense of respect for that man and his talents in that's it. Lastly, to think if anyone wants to ever do that as a profession or for a living than study, Joe Pesci and these people as what other people would say are true legends of the game. Then understand the bar that's set in go for or beyond those standards. Cause if not you're doing a disservice to yourself and everyone else.
Possibly Joe Pesci's final performance forever. Oscar-worthy hopefully, he grabs his last one.
The de-aging effects
The de-aging effects were done well and not distracting to the eye except for one shiny glare on De Niro for a few seconds in one scene out of hours. Put together better than obvious animation, computer-generated, a human being's like how it was so badly used for one of the superhero movies when they were showing a young iron man to himself. The same with 'Gemini Man' which is an ok film but it's was so cheesy in the de-aging aspect with horrible CGI. You could clearly tell it was computer-generated. Whereas to the Irishman stars being younger, it was one hundred percent believable.
The End
The end of the review and breakdown of the film 'I Heard You Paint Houses'. A masterpiece 9/10 rating from great storytelling, top tier excellent cinematography, and impactful action throughout.
References and nod are to The Godfather, Goodfellas, and Casino in the movie. That's for you to figure out it's easily recognizable.
Sleeping with the fish's reference may be apart of the 'mini-series' breakdown version of the movie with 'Episode 3: What Kind of Fish?' Runtime from (1:40:00-2:47:00).
After Frank walks out of the house you'll know when.
A story and true depiction of another element of the streets, the underworld life, mortality, loyalty, betrayal, and survival. (All movies have a message.)
Written by Yenomi Wesley.
Thank you to Grammarly for helping me edited this piece to be clear and effective as possible.
Social Media's: Instagram @yenomi.l twitter @imoneyW