I don't stick to a particular genre or be part of a stereotypes says Kanika Sharma.
Kanika is an HR Professional by the Day, Author by the Night.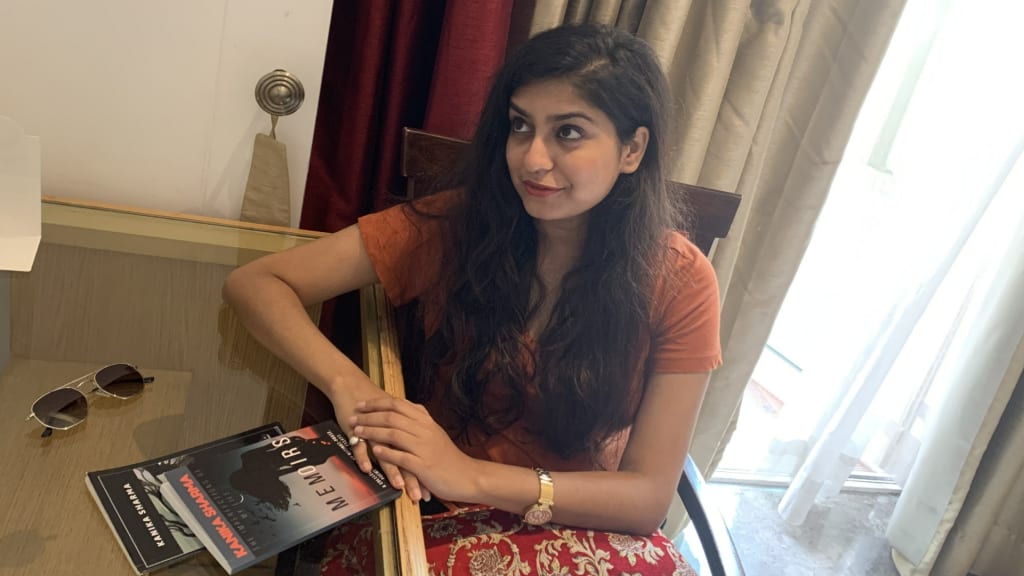 She is also the Best-Selling Author of 'Bikram and Vitthal' and 'Memoirs'.
HR Professional by the Day, Author by the Night. Kanika is an MBA by qualification and is a pass out of the prestigious Delhi-University colleges like Shri Ram College of Commerce and Hindu College.

She is also the Best-Selling Author of 'Bikram and Vitthal' and 'Memoirs', which was a global kindle Bestseller trending #1.

Kanika's writing is a reflection of words straight from heart, which a consequence of her outspoken personality.

Further, she has co-authored five bestseller anthologies of different genres. And few of her anthologies are in the pipe, including thee global project. She also likes to give talks on various platforms as a guest speaker from topics ranging from Poetry to Mental Health Awareness.

She has also been featured twice on All India Radio and other platforms like Delhi Poetry Slam, The IINK Magazine, Inkspire, BindasBefikre, and Abode of Artists.
Q. How does it feel to be a published author?
Well, while you are writing the book you can't really imagine how it feels to publish it because you are focused on letting your imagination flow and enjoying your passion.
But the moment you realize that your first book is going to be published, which is still a dream and aww worthy thing for many in India and further that too at a young age, is amazing. You know that it is something people spent their entire life about contemplating or trying to find time for it and that you are part of the small lot who finally accomplished it.
The moment I held my book in my hands---my actual work, in physical form, it was surreal, it was no less than a feeling of holding your baby for the first time.
Q. Did you wanted to be an author since your childhood?
Well, I would say I always loved reading as a child however when it comes to the other side of coin i.e. "Writing", it happened when I read Harry Potter. Never have I experienced before that writing could be such a powerful tool that can transport children-adult alike all over the globe into a magical realm. That's when I decided I want to attain this super power i.e. the Art of Writing. So I attribute my inspiration to become an author to J.K. Rowling
Q. Tell us something about Memoirs: The Imperfections of my Life.
These Musings are not just musings but a collection of my literature journey to for all these articles have been selected or been a part of National and Global platform and have been a winner or runner-up entries.
The specialty of this book is that is beautifully chaotic. I mean the wildest mix of writing styles, genres and languages. It has poems, short stories, personal essays and non-fiction essays. Even the language is also not conformed to just English. I have put literally her heart our without thinking of conforming to the notions or design of a particular kind.
Unlike most authors, I do not celebrate the extraordinary or perfection but here I talk about seeing beauty in the mundane, about celebrating imperfections. The topics connoisseur of beauty and poetry rarely touch.
Q. Tell us about your life and background a bit.
I come from a family of academicians, my parents are gazette officers and hence I had a fascination for books since childhood as always I was surrounded by them. Also, because I used to get less time with my parents because of their schedules, I became a more introvert personality, who would like to spend time with books rather than playing on streets. I would also find it much easier to write about my feelings than speaking about it.
Q. Will you continue to write memoirs or you want to switch to full fledged fiction writing also?
No, I will definitely shift to full-fledge Fiction Novel. See, my first book was a horror novella, second a collection of musings. So my journey is a learning curve for me, where I am trying to grow as a writer in different facets, all while breaking writing stereotypes.
Q. What are you going to do next as an author?
Like mentioned in the previous question, I like to not stick to a particular genre or be part of a stereotypes. I would like to explore as many genres as I can. So after writing a Horror Novella, a best-selling collection Musings, I would now like to explore the genre of Romance, trying to break clichés there.
Q. Your all-time favorite books and writers?
I love to read all kind fiction, right from Classics to Contemporary, Young Adult to Stephen King. So choosing all-time favorites would be huge list but I would take the following names: -
Of course, there has to be a mention of Harry Potter Series by J.K. Rowling, Twilight by Stephanie Meyers in the contemporary. Wuthering Heights by Emily Bronte in Classic Fiction. I also absolutely the "Art of War" by Tsu-Zu, absolute masterpiece of Non-fiction.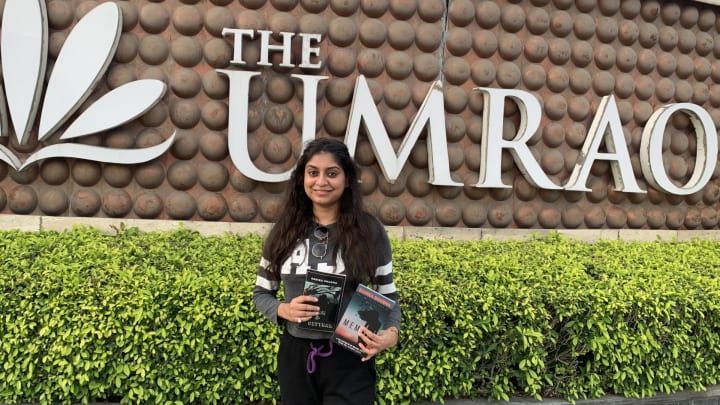 Q. How is the response of your book? The best compliment you got for your book so far?
The responses have been amazing. Just Amazing, within a month of its release the book has been trending as Kindle Best-Seller for 4 days now in India and US Market. For paperback, 30 copies have been sold. Two of the standalone chapters from book have been chosen for two different global magazines/book.
The best comment I got from a few people is for an Essay in the book called "A Letter to my Future Daughter", a lot of colleagues, old friends read it and said they could not control their tears while reading it.
Q. What Kind of person you are?
I am more of an introvert personality who likes to talk less and read or listen more. As consequence of same I am very observant and I use this skill to write my character sketches. So I might find an interesting personality while traveling in a metro, I might replicate him in my one of my stories.
I speak less but when I do I am very straightforward; diplomacy is not one of my strongest suits. I talk straight from heart and often that is reflected in my writings. One of the constant things that you would hear about my writing is that "Author writes straight from the heart, very direct and pours out her emotions and soul into the work without filter."
Q. Your message to upcoming writers.
Continue to tap in to that inner strength and the courage that moves you to use your voice and proudly write your story. Here, within the confines of this mentality, fear isn't allowed to edit how you feel. Yes, life gets hard, problems have to be solved, but you refuse to let that hold you back instead use this as an inspiration that life provides
interview
Cinema, Art and Lifestyle correspondent.
Receive stories by Rachel Mukherjee in

your feed