I Am Not Okay With This: Review
Newly released Netflix original series, I Am Not Ok With This is a graphic novel based rom-com/superhero/coming of age tale starring Sophia Lillis and Wyatt Oleff.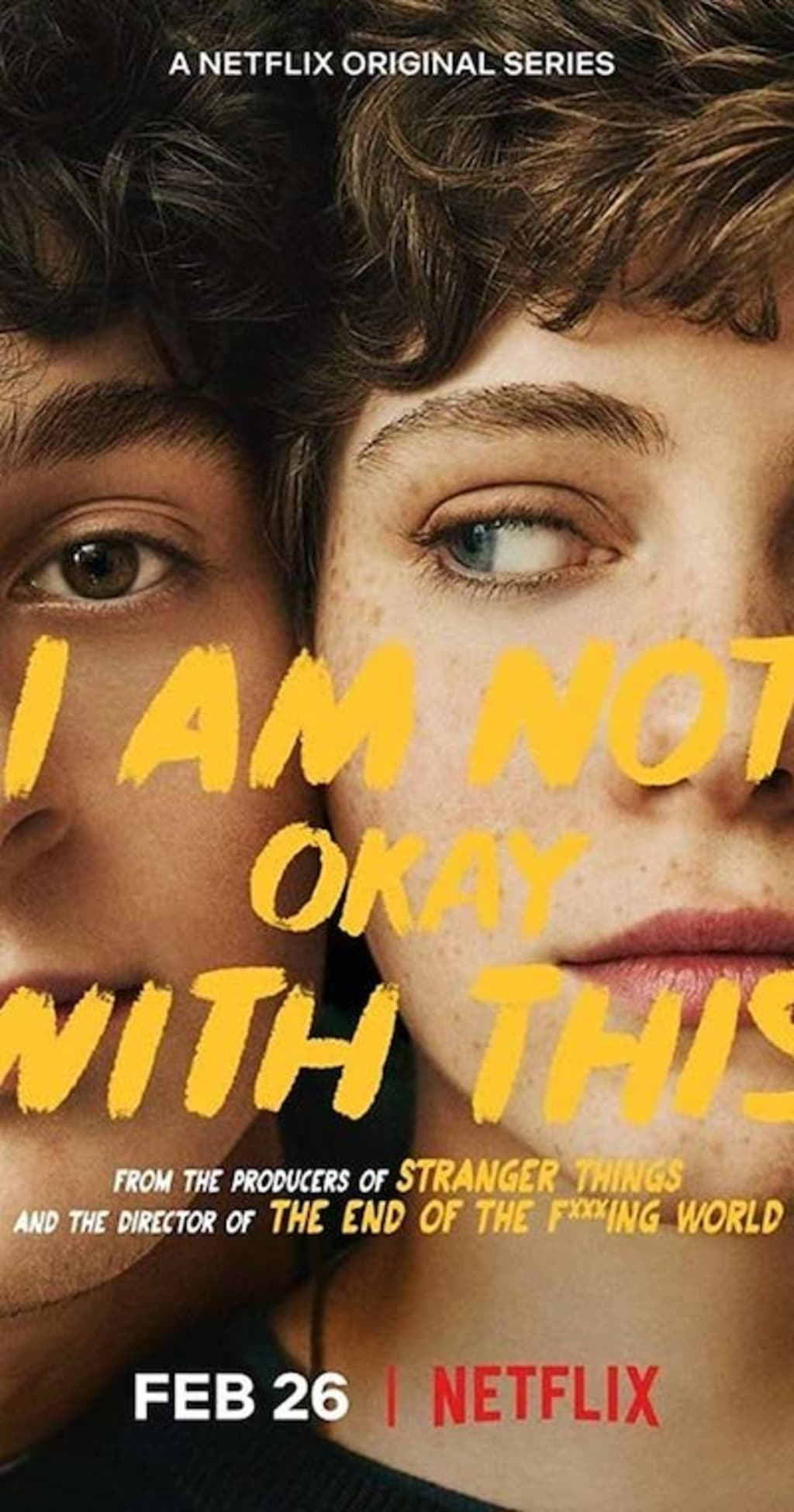 So, I watched all seven episodes of season one in a single sitting. Mind you, each episode is under 25 minutes, but I think even if they were an hour-long, I still would've knocked it out in one viewing. Now, bear with me because I know nothing about the graphic novel. So my love for this series is solely based on having watched the first season. In a world (Don LaFontaine voice) of remakes and reboots, here we have a fresh take on navigating high school, love, family, and…., superpowers. I know there's nothing "new" about superhero shows and movies. But I found this unlike so many of the others, and in a world with PLENTY of superhero movies and series alike, this one stands out.
Sophia Lillis whose credits include It Chapters One and Two, Sharp Objects and Nancy Drew takes on the role of Sydney; an awkward young woman trying to understand this new rage inside her and how to control it. She narrates each episode via her diary as if talking to a close friend. Through those narrations, we're given a tour inside her world of which we are immediately sucked into. Lillis is so much fun to watch. I loved spending time with this character and rooting for her. Her facial expressions are so well played, you can almost feel her anguish, her happiness, her nervousness and every other emotion she delivers. She's mesmerizing. Her comedic timing and her ability to play off others is very impressive as well. Which brings me to her counterpart, Wyatt Oleff as Stanley Barber. Who was also cast in It alongside Lillis and whose name in It is also Stanley. Unlike his previous role, Stanley Barber is quirky, laid back, delightful, fun and carefree. Stanley and Sydney have the best comedic chemistry you can't keep your eyes off of them. They play off each other like pros and it's a testament to how Gen Z is proving to be a new wave of fresh talent.
Sydney and Stanley are by far, my favorites, but we also get memorable performances from best friend Dina (Sofia Bryant) and adorable little brother Liam (Aidan Wojtak-Hissong). As for the adults, they may as well have been speaking "wah wah" from the Peanuts cartoons. I just didn't care about any of them and I couldn't tell you what any of their names were. That being said, this is definitely a teen-driven story so maybe it's a good thing the adults are lost in the background. Speaking of background, I also want to mention the sound editing, set design, and cinematography. Not only is the acting wonderfully done, but what continues to pull the audience in has so much to do with the sonic boom-like sounds and the stunning visuals. The attention to detail in every scene transports you to their little town somewhere in Pennsylvania. This show checks all the boxes for me, it's a lot of great stuff all rolled into one and baked to perfection. Ok, maybe not "perfection" but pretty damn close.
At times it resembles a John Hughes movie dipped in a Stranger Things episode, and one scene in particular had my husband asking if this is a remake of The Breakfast Club. That still didn't deter him from binge-watching the first season with me, because it's just that great. I really hope this will get a second season and I'd be shocked if it doesn't.
I want to hear from you! Have you watched the first season yet? What did you like? What do you think could be improved? What are some of your favorite Netflix originals?
✌🏼