Howl's Moving Castle.
An adventure full of love, magic and mystery!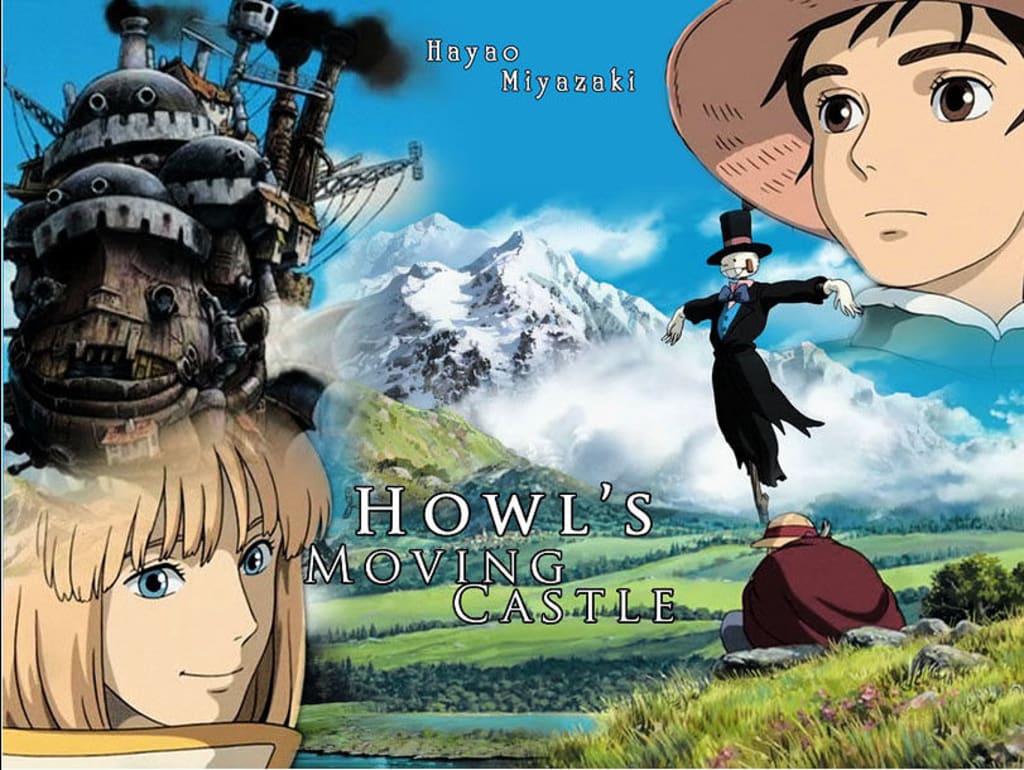 Howl's Moving Castle is by far my favorite film. It's full of beautiful artwork, an amazing story and the characters all have their own unique charm to them. There's action, adventure, magic and romance. So many things grab your attention and keep you wanting more. With all these different aspects coming together, it makes the film enjoyable, in some way, for almost anyone out there.
It follows the story of a hat maker named Sophie and the talented wizard, Howl. After they meet, Sophie is cursed to old age by the witch of the waste out of jealousy. She's after howl's heart and wants no competition. After a bit of panic, Sophie sets out to find a cure for her curse. Along the way she finds howl's castle, or rather, it finds her. From there we meet all sorts of new characters and challenges as the adventure to love and cured curses takes off.
REVIEW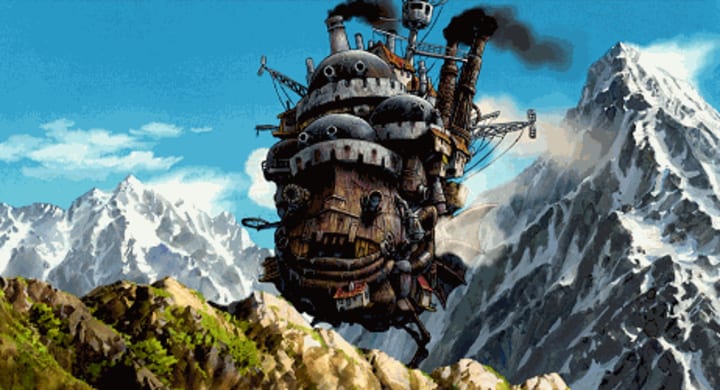 As you start watching, you'll notice something right from the beginning. Do you see it? Look at all those details. Yes, the characters alone are great but, look at the background. In some of these scenes, the background alone could pass as museum worthy art. They put so much work and detailing into these, it's as if you could reach into the screen and enter their world. Almost every scene has so much to look at, from the mountain landscapes to the cities and from Howl's castle to the hat shop. Every little detail that could be added was, and so beautifully.
Another wonderful thing about this, is the story. It ties so many different elements into one amazingly written tale. The character's personalities complement each other in so many ways. You have a wizard and his child apprentice who lack in manners and homely skills but deep down they're still quiet charming and loveable. When you first meet Sophie she seems a bit average and timid, but as the story unfolds, you find she has a very bold, no nonesence personality that wips those two boys into shape. Add the fire demon in control of moving the castle, an evil witch of the waste and all those other supporting roles and you have yourself one odd little family.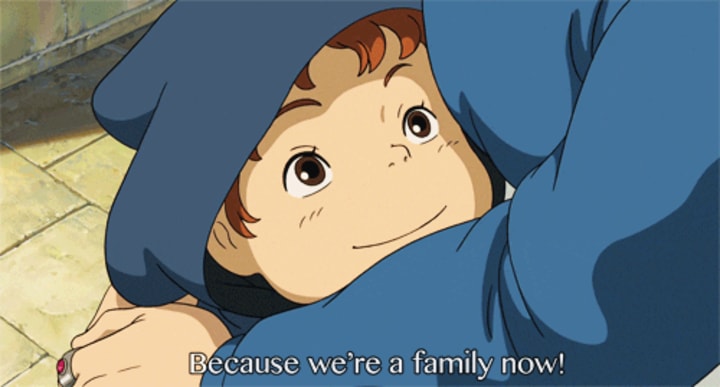 Everyone has there favorite characters from their favorite show or movie and in this movie, for me, it has to be a spunky little guy called Calcifer. He's the fire demon I mentioned previously and he's burned his way into my heart. He has so much sass and yet he melts when Sophie compliments him. Even though he isn't much of a main character he still makes a big impact on the story. I would tell you how but i'm trying my best not to give too many spoilers.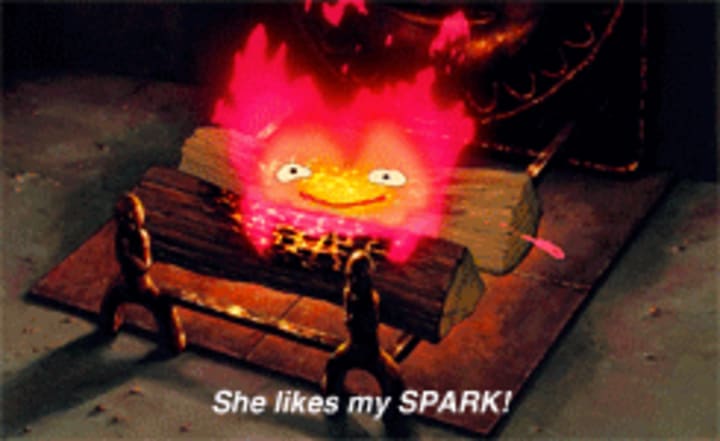 If you liked this review and think you might want to watch this movie, it's available in both sub and dub. Here's a few places to find this movie to watch it:
Amazon video ( to rent or buy)
Youtube (not too sure how the quality will be)
Crunchyroll
Amazon has the Ghibli Studio DVD collection (including this movie and many others)
For the many of you out there who have already seen this movie I hope you enjoyed my take on it. For those of you who have yet to see it, I hope this made you want to watch it and I hope you enjoy it as much as I did. I hope to see you next time. I'm gonna go dust off some old anime to choose for my next post.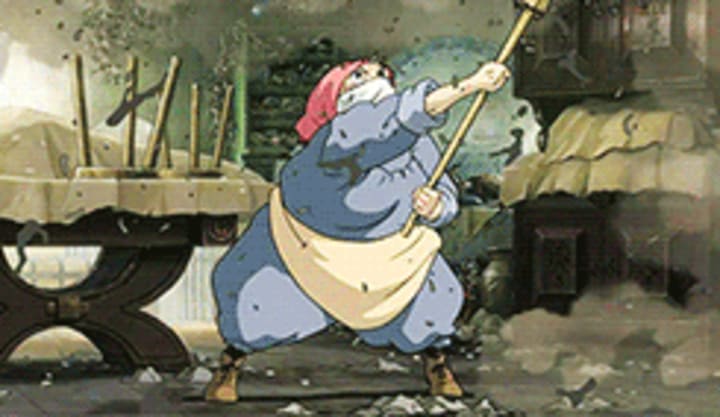 movie
About the author
Hello, humans. I am Kashi, the clever fox goddess. I have come to this realm seeking a way to gain back my worshipers in this new era of anime and gaming. I'm sure it will be a pleasure to meet you all.