How to Get into Cosplay
A Simple Guide for All Those Budding Cosplayers out There! Answering Your Most Frequently Asked Questions!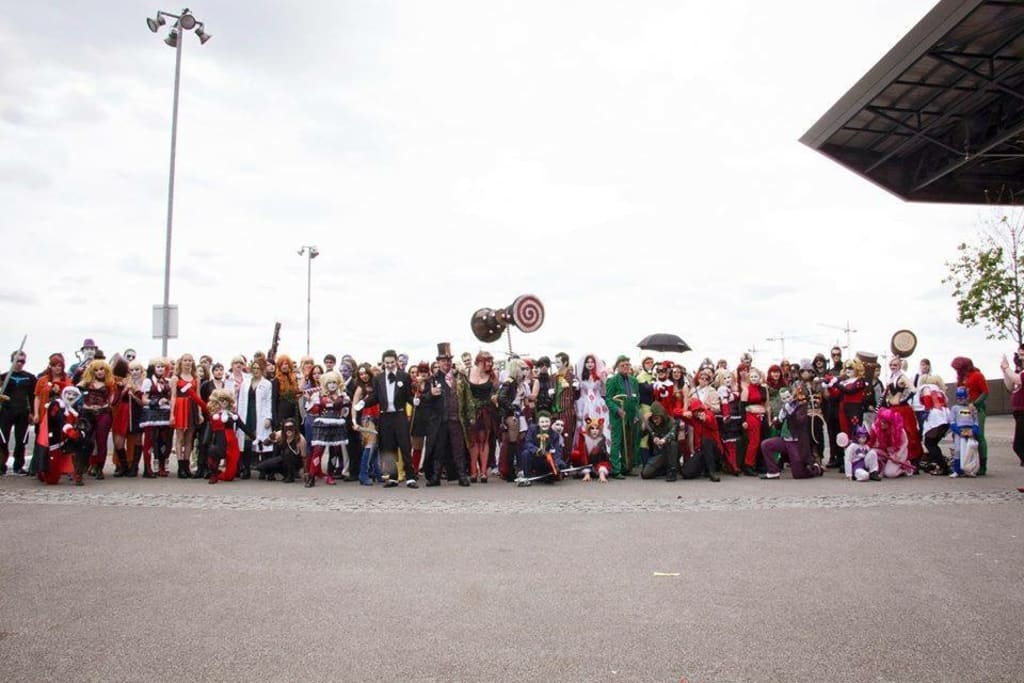 DC meet at London's MCM Comicon
I always get asked the same old questions by so many people: "How did you get into this?" and "How do I get into this?" Well, have no fear because your answer is here!!
"How do I start?"
It may start in many ways, be it a costume party you went to one Halloween, browsing the internet and taking an interest, attending an event and seeing a stall with cosplayers on , whatever it is or how you see it, we all get into it one way or another if we are interested.
"What is Cosplay? It's just dressing up, isn't it?"
... Well, yes. that is the basics of what cosplay is, but if you want to be that tiny bit more technical, you can go for the words "costume" and "play" which is what cosplay is. It is dressing up to portray a character from a comic or a film (or a video game).
"The costumes look amazing, I'll never be that good."
Don't worry! There is no line drawn to what is a "perfect cosplay/perfect cosplayer" everyone cosplays differently, different talents lie within the creator. One person could be an amazing seamstress and have the most elaborate costume ever, another might be amazing at crafting weaponry but not have a clue about sewing.
"I'm scared I'll get laughed at."
The cosplay world can be a mean old place sometimes, but for the most of it, you're in safe hands, sharing your passion with people alike. If you're that worried about cosplaying by yourself for the first time, there are a lot of groups out there that attend cons that can help you out! If you are on the old social media sites, check out groups such as cosplay shout-outs, stomp out cosplay bullying, and Squad UK. These groups are all amazing at making sure everyone gets treated equally and fairly throughout the cosplay world.
"I'm not creative, can I buy a costume?"
Short answer?... YES!!! A lot of cosplayers start off with store bought costumes, and some tend to stick with them and just adapt them when and where they can, be it learning a new skill or hiring someone to do it for them. Never be ashamed of how you get your costumes, everyone starts off small and simple.
"Cosplay is so expensive."
You're not wrong, cosplay can be an expensive hobby, but its also about researching. Fake sure you're checking charity shops/thrift stores for cosplay gems! like jewelry or jackets. eBay is also a great place and app stores like Aliexpress or wish.
"Do I have to attend a big convention?"
Of course you don't. Find what cons are right for you, and if the big cons are a little bit scary for now, venture into the world of little local cons. There are a lot around so have a little look online and see if there are any events happening in towns near you, go along in a cosplay and see how it goes, you'll eventually find your feet with it.
"How do I get noticed?"
Good question. I'm not particularly sure on this one because people can get noticed in many different ways. some can just be discovered, some really push themselves out there on the internet, and some go down the photo route... if you get me. But I don't think that way is the best way to be noticed for your cosplays.
"What is cosplay consent?"
So you know what I was just saying about the photo route? This is what is tainting the cosplay world, so people wanted other cosplayers who didn't like that kind of attention to feel safe at conventions. Photographers must ask your permission to take a photo of you, or to share it on the internet. People are not allowed to touch you, or make unwanted comments on your costume. Remember, just because you choose to cosplay as someone in a skimpy outfit does not make it right for people to give you dirty looks or wolf whistle.
"I won't make any friends!"
Don't be silly, everyone finds their place. There are so many groups at cons and so many meetups that you'll be making friends for life in no time! Even at those smaller cons, there will be someone there who will be happy to talk to you.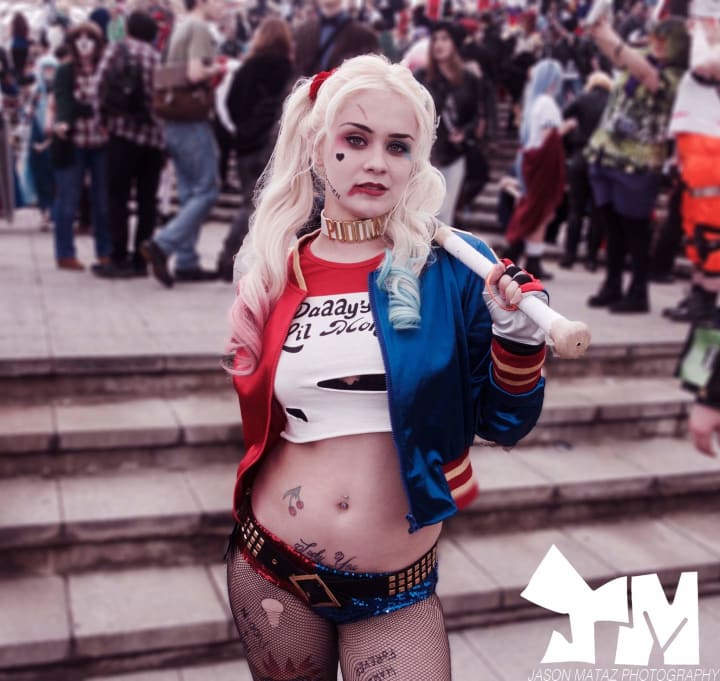 "Can I ask other cosplayers for advice?"
Some you can, some you can't. You just got to work out who are the good ones to ask. Some cosplayers will ask for a charge for their advice, other cosplayers will give it to you for free. Normally posting on forums on social media will point you into the right direction.
Hope this helps!!! Any more questions or advice needed? Simply drop me an email and I'll be happy to help anyone :[email protected]
Happy Cosplaying!!