How to Curate the Perfect Binge List
The Formula for Reliable Entertainment
Whether you're chronically ill, a dedicated TV-watcher, or just looking for entertainment, it can be overwhelming to try to find something to watch with the millions of options out there.
It's frustrating to endlessly scroll through TV channels or streaming services - especially if you're trying to find something before your food gets cold!
That's why I curated the perfect binge list. This is a list of categories that will help you find things to binge, or shows to casually watch, based on your interests.
Of course, you're welcome to tweak this list to your own preferences, but this is a general guide that should get you started on how to create the perfect TV options for you!
Crime TV Drama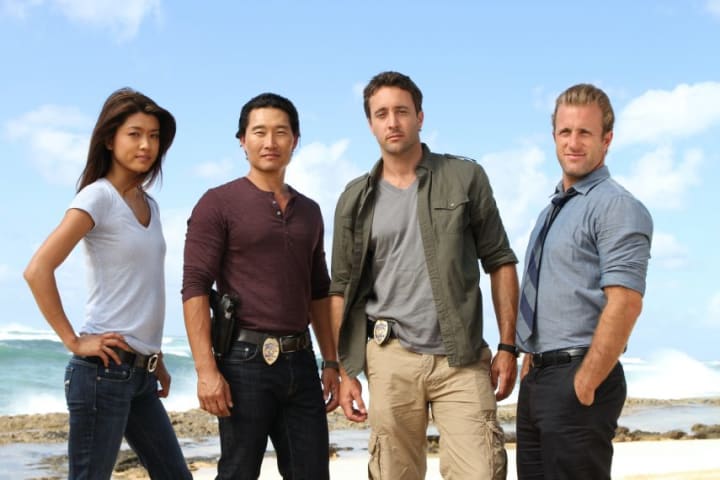 When you have a lot of time in front of the TV, you need a show that can do 2 things: take up a lot of time and keep your interest going. In my experience, crime shows are perfect for that.
Which one to pick really depends on preference; my personal favorite is Hawaii Five-O. I love this show because it has all the traditional aspects of crime TV, but the darker storylines are offset by the beauty of the Aloha state and the camaraderie of the characters. The show also does a good job of moving the overall plot forward while keeping each episode interesting. Plus, if you aren't a fan of gore, this one is perfect for you.
In addition, many crime TV shows have seasons into the double digits!
Other options*: Magnum, P.I., Criminal Minds, Law & Order, NCIS, Bones, Flashpoint, Chicago PD, 9–1–1
*many of the shows above have various spin-offs like Law & Order: SVU or 9–1–1: Lone Star
Hallmark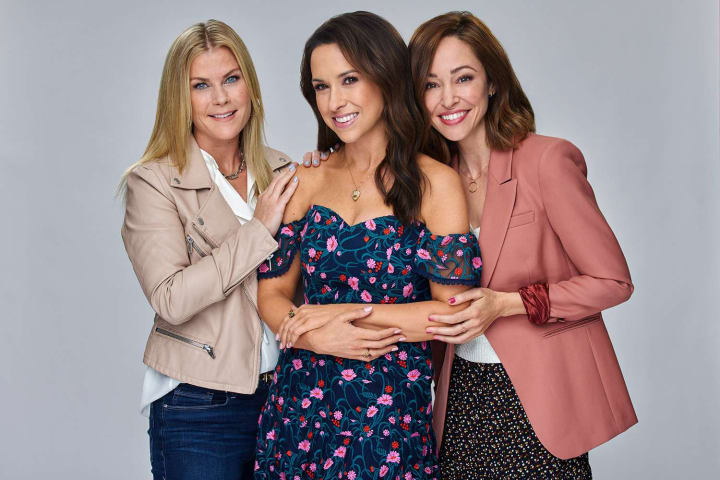 A beloved channel for a reason, Hallmark's endless supply of movies provides a lot of content for binge watchers.
Of course, Hallmark is typically reserved for those of us who enjoy romantic comedies. Nonetheless, they also provide quite a few mystery movie series (Murder, She Baked and Crossword Mysteries) as well as TV shows (Chesapeake Shores and When Calls the Heart).
If this kind of TV/movies are your bread and butter, you can't go wrong with Hallmark. Their multiple channels, as well as streaming platform, provides an endless amount of comforting content.
Hallmark has 2 Channels (Hallmark and Hallmark Movies and Mysteries) on cable TV. Their content can also be found on Peacock and Hallmark Movies Now.
Comedy-Mystery Mashups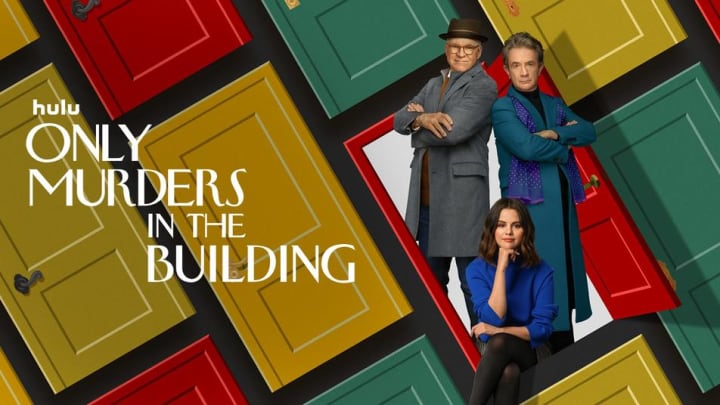 This is one of my favorite categories. It's sort of a catchall for shows that mix different genres. Therefore, some lean more into the mystery side (Only Murders in the Building) to comedy (Brooklyn Nine-Nine).
Because of that, many of these shows become are comforting for those of us who are stuck at home or after a long day of work. Between the intrigue of the mystery and lighthearted hilarity of the comedy side, these are shows you can watch over and over again without getting tired of them. The same goes for movies!
Shows: Psych, Brooklyn Nine-Nine, Only Murders in The Building, Reno 911!, Murderville
Movies: Murder Mystery, Knives Out/Glass Onion, Enola Holmes (1 & 2)
Feel Good Sitcoms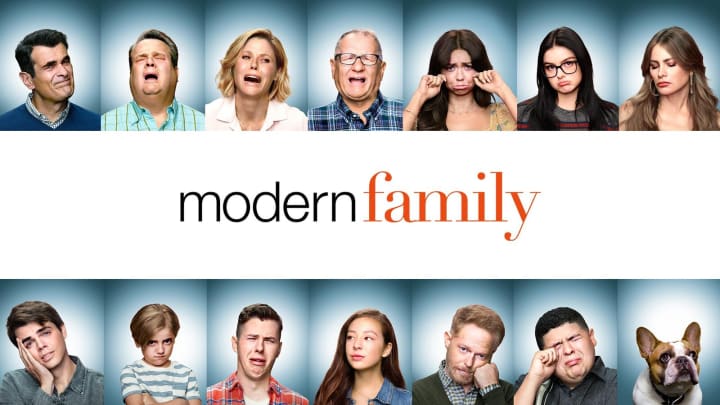 Another staple for chronic TV watchers is a feel good sitcom. This is the kind of show you watch when you don't feel good. They're usually my (or your) go to show when you just wanna turn something on.
These shows are "low stakes," meaning they won't demand your full attention and can usually be watched on repeat. They're also quite funny, which can be beneficial when you're struggling mentally or physically.
These shows are funny, really popular, binge-friendly, with usually short episodes.
Options: Modern Family, Superstore, Brooklyn Nine-Nine, Not Dead Yet, Abbott Elementary, Schitts Creek, Friends
HGTV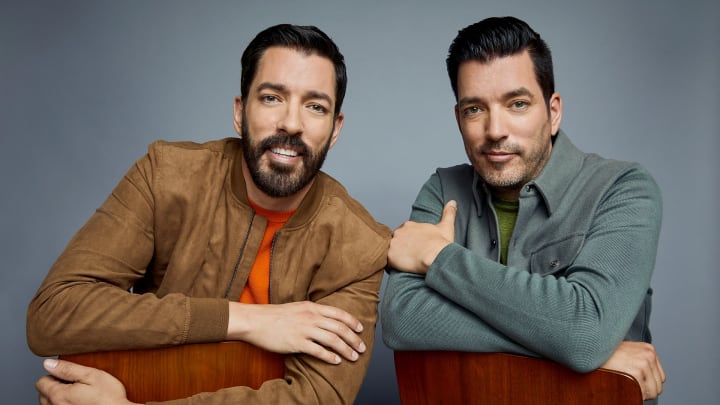 Like Hallmark, HGTV generates a lot of content, making it perfect for bingeing. It also has the best of both worlds: shows with decades worth of seasons (Property Brothers) while also generating new content regularly. You can watch a little of everything or (if you're like me) you can pick your favorite host(s) and watch all of their content.
Options: Property Brothers, Celebrity IOU, Christina in the Coast, Houses with History, Flip or Flop, Nate & Jeremiah: the Home Project
*many of the shows above have various spin-offs like Property Brothers: Forever Home, Brother vs. Brother, or Flip or Flop: Las Vegas
Documentaries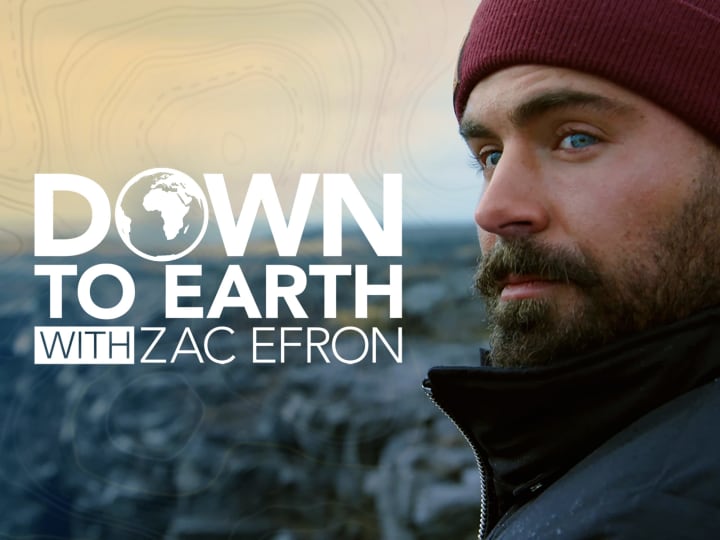 Thanks to endless streaming service options, there are all sorts of "nonfiction" entertainment options to watch. As interesting as fiction fictional movie/TV shows are, some of the most interesting stories are told through documentary-style content.
When you're stuck in the house, it can make you feel connected with the people and world around you. Stories like these also are great for breaking up the repetitive stream of entertainment.
Options: Down to Earth with Zac Efron, Harry & Meghan, Our Great National Parks
Period Pieces/Period Genres
For these types of movies/shows, it can be a little general, that just leaves more of the choice up to you!
There are a lot of popular time period shows and movies, such as Emma., Bridgerton, Pride & Prejudice, and Outlander. These shows are often set in a specific time period, full of drama and romance, and can be very engrossing.
But you can also flip that around and rethink period genres as the time period the movies were made in.
For instance, check out 2000s rom-coms. The films made in that genre during that period are iconic across generations today.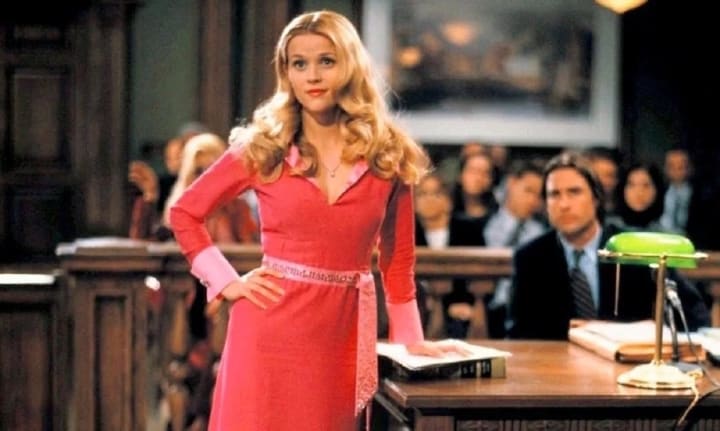 Options (ex. 2000s rom coms): Made of Honor, 27 Dresses, Letters to Juliet, Legally Blonde, The Proposal, How To Lose a Guy in 10 Days, The Holiday, 13 Going On 30
Stand-Up Comedies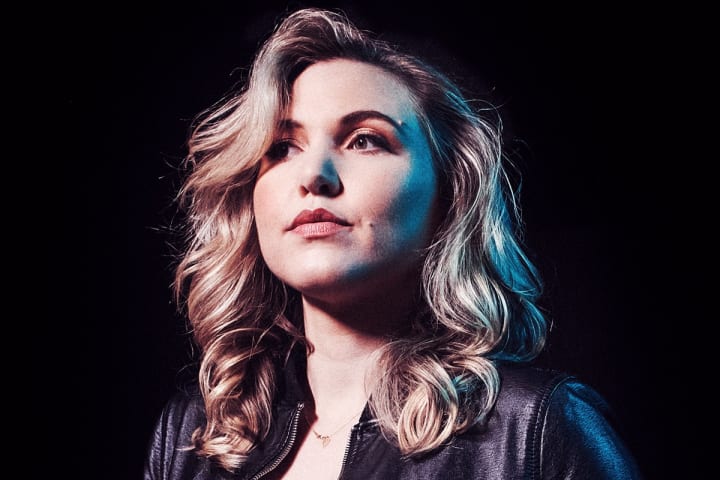 Perfect for when you need to laugh, stand up comedy shows are a great thing to watch when you're stuck in the couch. They can help lift your mood easily and if you're tired of traditional movies and TV, they provide a different kind of entertainment.
Options: Taylor Tomlinson, Bo Burnham, Nick Kroll, Ali Wong, Trevor Noah, John Mulaney
Need some more ideas?
Check out the list below of all the ways to switch up your binge watching!
Pick Your Favorite Actor — watch all of their movies
Pick something that requires your full attention — set your phone down & focus (for me, it's the Mission Impossible or Knives Out series )
Watch something similar to what you already like — decide what to binge based on what you already watch. If you like Bridgerton, consider Poldark. This is probably the most accurate way to find something you would like.
Pick a childhood favorite movie — Gnomeo and Juliet, Rise of the Guardians, Beauty and the Beast, Tangled, Coco
Find a limited series and binge it over the weekend — Outer Banks, Wednesday, Dash & Lily, Blockbuster
Watch an Adventure comfort movie — The Mummy, National Treasure, Uncharted, The Lost City
About the Creator
Ashley is a freelance writer & artist. She likes to create pieces about feminism, chronic illness, and everyday ramblings. Her work has been featured in multiple publications. You can check her out on Medium.
Reader insights
Be the first to share your insights about this piece.
Add your insights