How Nicky Doll has utilized self-isolation to unite countless Drag Race fans
She may have been eliminated from RuPaul's Drag Race but French queen Nicky Doll has won over the hearts of many, myself included.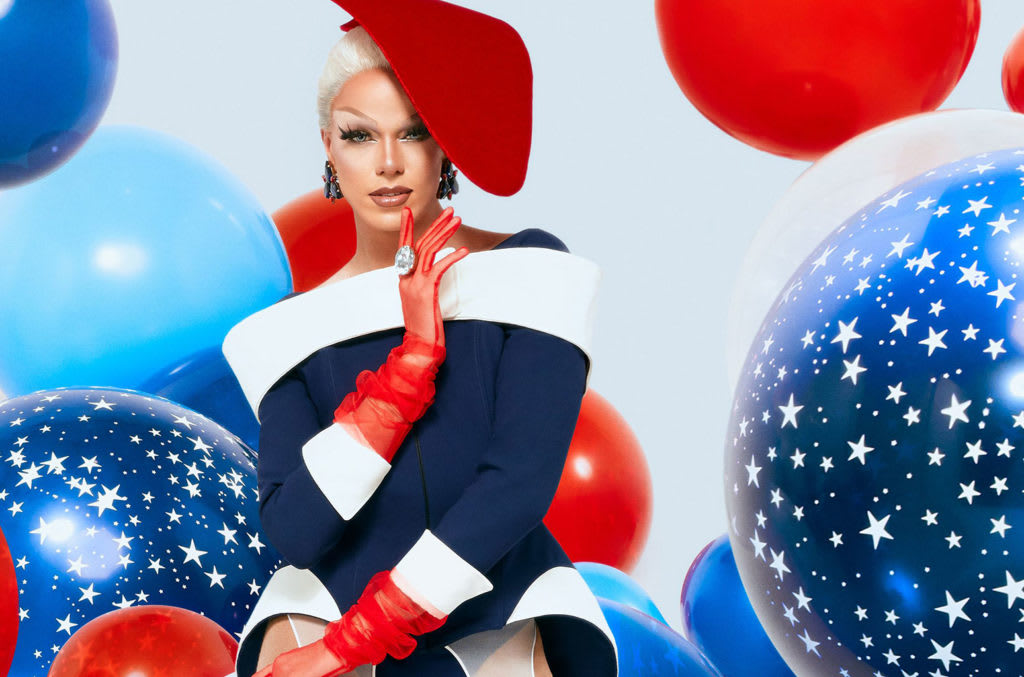 As social distancing measures continue to (rightfully) be a mandatory practice in numerous countries, many strive to feel some kind of human connection through various social media platforms. Whether it be succumbing to downloading the House Party app so you can demonstrate your amazing drawing capabilities with eight of your closest friends or tweeting incessantly at a celebrity because they just might be bored enough quarantining in their 20 acre industrial complex to give that tweet a "like."
I've gone the route of becoming enamored with the drag queens that have appeared on the monstrous hit reality series RuPaul's Drag Race. More specifically, following their mesmerizing makeup routines in real life during their Instagram Lives.
A specific drag artist I've developed a healthy obsession with is Nicky Doll, a French-born talented wonder currently based (and quarantined) in New York City. Although she was eliminated in the fifth episode of the recent 12th season, her popularity has continued to progress as the weeks have passed and if her impressive work ethic is any indication, any success she's experienced is undeniably deserved.
A common trait you'll find with drag queens is they are not afraid to express the appreciation they have for their fans.
Nicky Doll is currently one of the best at showing their love.
A Queen For The People
There have been countless instances where Nicky is on Instagram Live and will randomly accept a viewer's request to appear on the Live. The chorus of "oh my god! Oh my god!" has probably embedded itself into her brain as it's unsurprisingly the first phrase that manages to escape the lips of a fan who "didn't think in a million years that [she'd] accept the request."
At any given moment if you click on her Story there will be a repost of a fan's artwork that's caught her eye. She recognizes the usernames of fans when they join her for a chat. She has a hysterical sense of humour that's as dry as a Moroccan desert and I simply exist for it, damn it!
Her Instagram Lives have easily been the highlight of many of my days during this past month. Whether she bops to the soothing sounds of Tycho while executing a theme-based makeup alongside the incredible Rock M. Sakura (via a split screen of course) on a Monday night or showcasing her Gregoire Guillemin Pop Art (whose works are genuinely phenomenal) as she devours her lunch during a Thursday afternoon, when Nicky goes Live it is a must-watch moment.
A New Way To Show Your Support
Following their respective eliminations, Drag Race queens would typically be out on the scene booking shows, gigs and whatever they need to to pay the bills. Unfortunately for the remarkable cast of this season, the current time of self-isolation has made accomplishing this feat an impossibility for at least the next few weeks. Due to this hardship, a new digital festival has come to fruition that will hopefully assist in the financial uncertainty these talents face.
Digital Drag Fest is presented in partnership with management company Producer Entertainment Group (PEG) and digital concert service Stageit.com wherein some of the biggest names in drag host a live 30-minute show that is "a once in a lifetime live experience, which will never be recorded or re-released." The festival allows viewers to digitally tip the artist and features queens not only from recent seasons but also beloved Drag Race alumni including Manila Luzon, Kennedy Davenport, Jinkx Monsoon, Bendelacreme and Nina West just to name a few.
An additional show was added for Nicky following the success of her previous two shows. The "French seductress" as the event accurately refers to her as dances, lip syncs, rocks some impressive fanography, burps and honestly, what more could you ask for?
The most recent sold out show featured all of the above however all of the proceeds (as in 100%) made from it went to an incredible non-profit she's talked about numerous times on social media called Association de Soutien à Ashalayam - ASA France. The charity provides support for abandoned and kidnapped children of India and is a cause close to Nicky's heart.
We love not only a supreme queen but a philanthropic one as well.
I will definitely be purchasing a ticket for the upcoming shows and I cannot wait to see her Rosé Cider-soaked self perform in her fabulous apartment.
Category Is: Reveals
Heading back to her Instagram Lives, there have been some revelations expressed regarding Drag Race and the struggles certain queens who aren't fluent in English face when appearing on a series that scrutinizes your every move.
Throughout her run on the show, certain viewers may have been left with inaccurate assumptions about who Nicky is. Whether it be that she seemed to take herself too seriously or was "too high fashion," if the Nicky we've seen following her elimination is any indication, she is a hilarious creative genius who is not afraid to read herself...
... And if you can't read yourself, how in the Hell etc.
During an impromptu chat with Season 3's Alexis Mateo, the two briefly touched upon the language barrier they faced while on their season and expressed interest in leading a wider discussion on the issue with other queens in the future. Nicky's mentioned numerous times the difficulty it is to, for example, do an improv justice as they must quickly think of a witty remark, translate that remark into English, state the remark in a timely fashion and by the time this thought process is complete, the comedic timing of the moment is long gone.
There's a general understanding within the context of the show (and essentially every "reality" show) that it is heavily edited with emphasis placed on certain story lines and queens producers believe the audience will gravitate toward... This ideal has certainly been illustrated tenfold during this quarantine period. Queens are heading to their respective social media accounts to interact with fans and let their voices be heard now more than ever before.
And in the case of Nicky Doll, she is not backing down from articulating whatever she wants to articulate. Because she is what? A linguist.
For those unfamiliar with Cameo, it is a website and app that allows fans to purchase personalized video messages from their favourite pop culture figures. I was truly feeling the self-isolation hit one day when I decided to head over and booked one for myself from Madam Doll. Can I just tell you, when the email hit my inbox and the video came through the sheer amount of jubilation I felt cannot be expressed. I don't know why it affected me as much as it did because it's literally just a quick video message from a celebrity... But it was just the right hit of serotonin and kind words that I needed particularly during this period of time when the unexpected is to be expected.
There are about 47 seasons of Drag Race and I constantly find myself wanting more. While the recent season has had the misfortune of airing during a time of pandemic, I must admit I don't think I would've fallen head over heels in love with Nicky Doll had I not been fortunate enough to be healthy while quarantining. I've exchanged unbelievably friendly messages with fellow fans who have attended Nicky's Instagram Lives & virtual shows and I look forward to the notification pop up informing me that the true winner of Season 12 is now Live... Just kidding, we all know a Crystal-Heidi-Jaida hybrid is bound to win. Please Drag Gods.
... Side note: I also mentioned in the Cameo that I'd be honoured to be a tour guide for Nicky if she ever comes down to Toronto and, if the glorious delight of a person happens to be reading this piece of mine, the offer has no expiry date.
celebrities
Toronto-based writer who enjoys witty quips and BTS, proper grammar and Jodie Comer.
I tweet with @MrsBananaPhone because it's the best and beats the rest.