How DC Can Beat Marvel At Superhero Movies
The secret lies in "The Suicide Squad"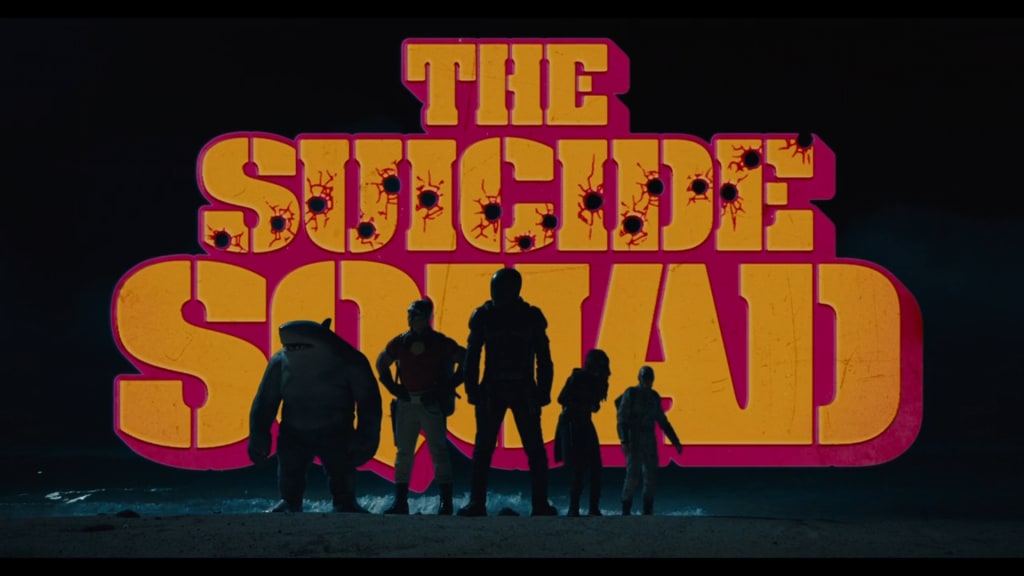 The Suicide Squad - DC/Warner Bros
In this age of superhero movies, Marvel and DC are the titans fighting over dominance. It's safe to say Marvel's had an easier time of it than DC, though both franchises have their fans and their critics. The DC Extended Universe (DCEU) has had a particularly hard time facing the Marvel Cinematic Universe's success.
However, some of DC's recent releases - namely Birds of Prey and The Suicide Squad - suggest they may have found a way to overtake Marvel. The secret to their potential success lies in a common criticism of superhero movies.
They all look or feel the same.
This is a legitimate criticism of superhero movies and I say this as a fan. On a business level, it makes sense. Anybody who's dabbled in marketing or business knows the importance of presenting a constant brand. If you've ever seen a YouTuber whose thumbnails utilize very similar layouts and color palettes, that's a great example of branding. It marks the content as that creators and makes it distinguishable as theirs.
When applied to films, this concept can create a sense of sterility. Perhaps this is what makes Birds of Prey and The Suicide Squad stand out among their peers in both DC and Marvel.
BUILDING THE BRAND
When you see a Marvel movie, you know it's a Marvel movie. They have a distinct feel. From set design to costume design to story structure and how humor is woven into the dialogue, you know what you're watching.
Similarly, DC movies have similar shared qualities. They're a little grimmer than Marvel and a touch darker in the climax, which helps brand them as "DC." These common threads help bind the movie universes together.
The MCU and DCEU function as multiple franchises tied together. This is what allows Captain America's films to be war period pieces and political thrillers while the Spider-Man movies are high school stories and Guardians of the Galaxy is a space opera.
DC likewise has a variety of genres. Man of Steel is a science-fiction film that contrasts with Wonder Woman's fantasy and mythological trappings. Still, those shared threads gave them a sense of unity, even conformity. Until Birds of Prey.
CATHY YAN AND JAMES GUNN
Birds of Prey, directed by Cathy Yan and written by Christina Hodson, is an exceptional superhero film. Even with a less than heroic protagonist in Harley Quinn. It captures the sheer chaos of Harley's mind with brilliant visuals and narration, and some non-linear storytelling.
James Gunn's recently released The Suicide Squad builds off what Yan constructed. It captures much of the same chaotic energy to create a powerful movie that swings between emotion and dark humor. Both these films challenge established trends within the DCEU. If not for the characters, they could be from a completely different franchise.
But this divergence could be what DC needs to pull ahead of Marvel. One could argue that Marvel has made a similar move with its Disney+ original series. Both Wandavision and Loki diverge from the Marvel standard with their storytelling. But they haven't made the leap with Black Widow and the soon-to-be-released Shang-Chi doesn't appear to be different from the trailers.
But why are the recent DC films so different? Beyond the people helming the projects, there may be another reason Yan and Gunn got more creative freedom.
THE HARD R
PG-13 is the most common rating for superhero movies. Nothing in the MCU has ever gone past it, and even DC's selection strays into it rarely. PG-13 keeps things family-friendly by trimming out sex, blood, and cursing while allowing plenty of room for bombastic fight sequences and action scenes. Once you stray into the world of Rs, however, studios risk missing out on a lot of ticket sales and creating some angry customers. You'd be amazed at how many people didn't research Deadpool and got angry that the new Marvel flick wasn't aimed at kids.
This isn't to say an R-rated superhero film will be better than a PG-13 one by nature. Rather, the fact that the movie will have a smaller or at least very different audience seems to make studios grant greater creative control to the people making it. This freedom translates to more distinct films that stand out among their peers with unique storytelling and vibrant characters.
Of course, much of this could translate to a tamer rating. Sure, some of The Suicide Squad's glee comes from the gore inflicted by Task Force X, and Birds of Prey has several scenes that wouldn't have the same impact with a softer rating. But there's no reason the eclectic storytelling and vibrant characters can't translate to other DC films. Perhaps the best way for the DCEU to find its footing and stand out is by creating films that...well, stand out in the age of superheroes.