House of the Dragon
Ep. 5 Review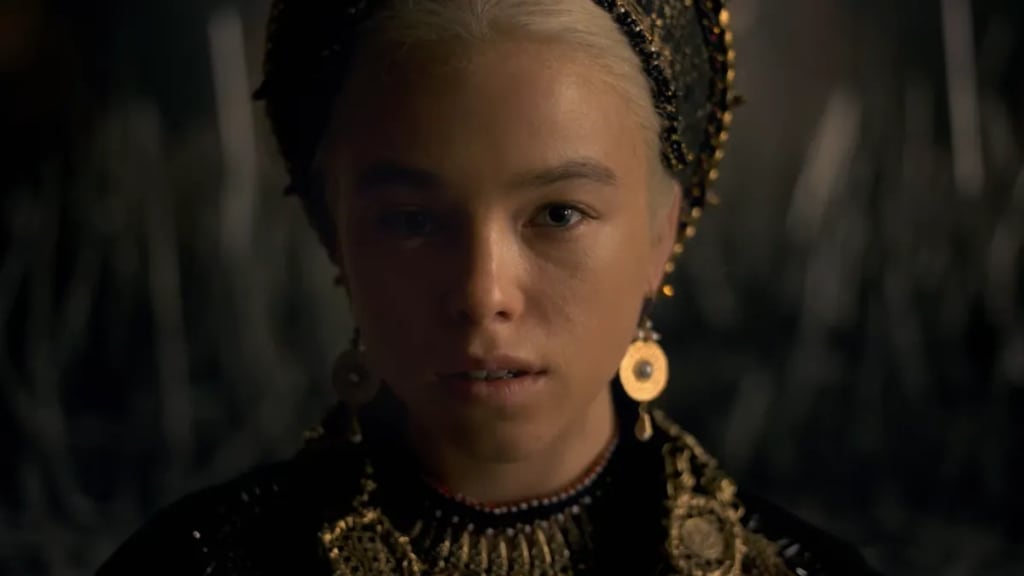 As we know episode 4 of House of the Dragon pissed me off to no end, so though I really don't want to keep watching, as a media journalist I don't really have a choice.
The internet's biggest defense of this show seems to be that it's okay that the show is sexist because we know Raenerya will overcome it? These people clearly didn't watch Season 8 of Game of Thrones, because the entire point is that Westeros doesn't and was never going to overcome its patriarchal ways. Which would be fine if the show was well written commentary, but it isn't. It would also be fine if it was historical commentary, but it isn't, it's current reality.
Corlys not meeting Viserys at his arrival was brilliant, as was making him walk all the way into their throne room before he got up. Viserys is in bad shape and I could not be more excited for him to die.
Viserys is trying to do his best for his daughter, I think, but it really boils down to him maintaining control. Control over his kingdom, control over his daughter, he is just like everyone else in this kingdom, he wants power.
Raenerya is holding negotiations of her own. Proposing that when she marries Laenor that they continue carrying on with whomever they like.
Raenerya and Criston are seriously so cute. His love and passion for her is so adorable. Raenerya won't give up her title and honestly, good. She could break a very toxic chain, but that doesn't happen if she gives up her name as the heir.
"The Iron Throne looms larger than me" She is right and this is a very upsetting scene but she needs to be putting the good of her future above a new love interest. That's what I love about my Targaryen girls, men will never be worth more than leadership.
Criston's dumb bitch ass admits to Alicent that he had sex with Raenerya. Truly a dumb dumb decision. Alicent is so out of her league, she wears the title of Queen like she's earned it but she is incapable of speaking or acting like someone in a position of power. She literally started crying while talking to Criston, girl pull it together. This is a game, a fight for power and she does not have what it takes to be involved in this.
Viserys is a stiff wind away from his deathbed and it's simply taking too long.
Dragons! God finally we are not getting enough Dragon screen time for a show about a bunch of people who literally all have one.
Daemon of course makes a dramatic entrance at this pre-wedding feast. And yet Alicent topped the drama, causing dead silence as she walked in. Again proving she's out of her depth, waging war on Raenerya is a dangerous move.
So a fight breaks out in the middle of this royal wedding, really couldn't see who started it but here we are. Criston beats and kills Laenor's lover, leaving him numb. He makes his way out to the garden with the intent of killing himself as Laenor and Raenerya get married. After the marriage is official, Viserys falls.
This was a significantly better episode, more focused on the women's power moves. This episode at least acknowledged the female characters as human. Which would make a lot of sense considering a woman wrote this episode. It's so obvious when this crap is written by a team of men with no female input. The fifth episode was actually about politics and women can and should play the game, this episode was actually about empowerment.
Reader insights
Be the first to share your insights about this piece.
Add your insights