House of the Dragon
Episode 1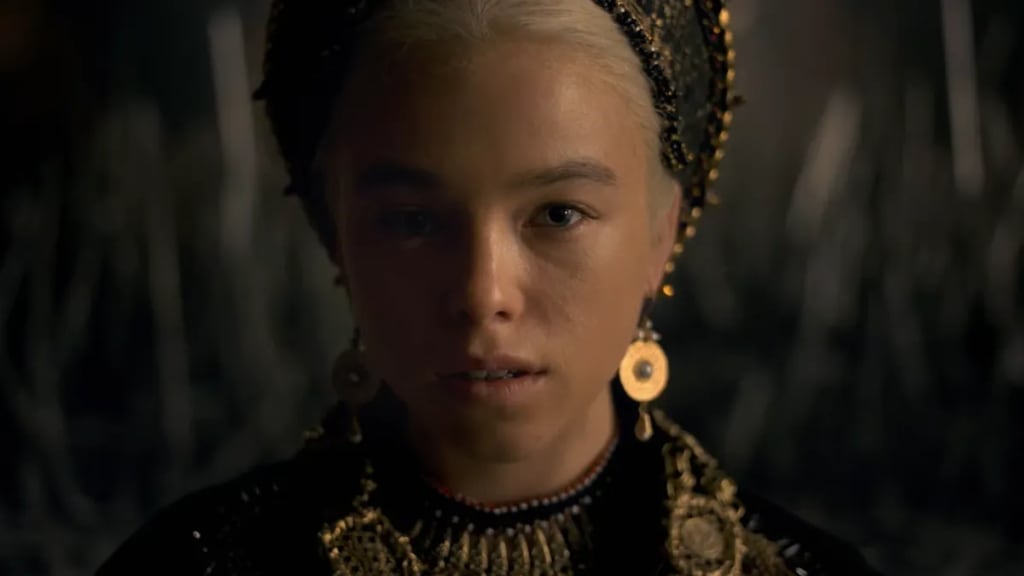 House of the Dragon was released this last weekend and I have many, many thoughts…
This series is adapted from a book and takes place 172 years before the birth of Dany aka the love of my life. Now the only reasons I am watching this show are because I love the Targaryens (meaning I love Dany), and because Matt Smith is in it and he is my favorite Doctor. With an all male productions team trying to tell a women's story I am going into this series very very cautious, and skeptical. I, of course, took stream of consciousness notes so here we go;
Princess Rhaenyra is super gay and no one will ever convince me otherwise. Her and Alicent are adorable best friends who are totally in love with each other. The way that Rhaenyra looks at Alicent is not straight in the slightest but I highly doubt that they will allow me to have a strong gay relationship.
We have non-Targaryens herding dragons? Not really consistent laid forth in Game of Thrones so we either need to explain how that changed over the years or accept it as a plot hole.
Rhaenyra and her mother have a conversation that I am 100% positive is foreshadowing mom's death. She really tells her daughter, "Child bear is our battlefield." The men that created this are really leaning into "historically accurate" misogyny in a show about dragons…15 minutes in and we have established that all women are, are baby makers.
They are going to have to work really hard to make me hate Matt Smith, but David Tennant was able to accomplish it so we will see. Daemon is in fact nuts, apparently we are just murdering the people of kings landing for no reason. This, this is what madness looks like. I do not EVER want to hear that Dany was always going to be the mad queen for burning slavers ever again. He escalates very quickly, he loses a single jousting match and decides to closeline the horse. He and Rhaenyra have a very sweet relationship, at least until she is named the heir to the throne, I do now fear for her life.
They are going to marry Alicent off to either Daemon or this widowed king…gross. The knight that beat Daemon is getting married off to Rhaenyra or murdered.
And we have clearly established that one must have a penis to rule, even though every single person we've seen in this universe SUCKS at it.
And the "winter is coming" talk starts really really early apparently. And gratuitous nudity of course. Also nothing is less straight then an orgy...in a brothel...with your servicemen.
Overall I really did love the first episode, but knowing how women fronted but male written storylines normally go I don't hold much hope for the rest of the series. One of my fundamental problems with this show is that there are no women on the production team yet they are trying to tell this story from a woman's perspective. My other fundamental problem with this show is that the production team has already stated that they aren't going to shy away from sexual assault for "historical accuaracy" as if women aren't still getting assaulted at alarming rates.
I also have not read the book that this series is based off of, so all of my predictions are based solely off of what I am seeing. I genuinely hope this show doesn't dip into where I think it's going to go, but I really want to keep liking it so we will see.