Hot Toys Reveals 'Star Wars' Lando Calrissian Collectible Figure
This Deal Keeps Getting Better!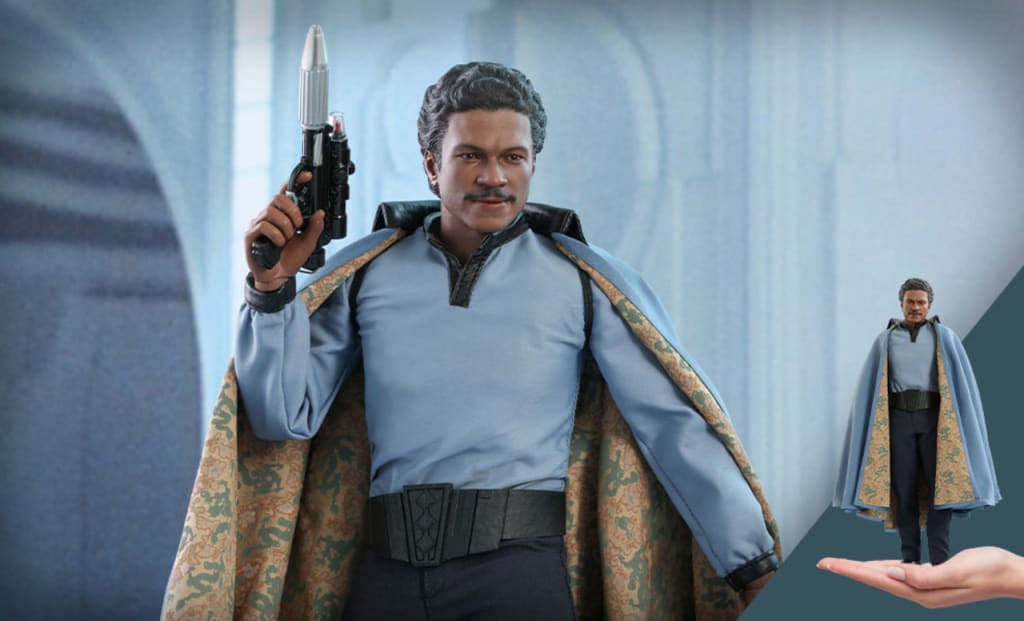 Hello... What have we here?
Hot Toys has unveiled the newest addition to their Star Wars collection: none other than the famous smuggler Lando Calrissian.
While Hot Toys' new releases are from recent films most of the time, sometimes they dive back into the archives to visit much-loved characters, and that is just what they have done here. The new Lando figure features his outfit from The Empire Strikes Back, when we first meet him in Cloud City. This Lando figure joins a collection of many other Star Wars favorites, such as the recently-announced Mandalorian and The Child figures, which are available here for pre-order.
The 1/6th scale Lando figure is posable, comes with a host of fun accessories, and, of course, bears a striking resemblance to Billy Dee Williams, as shown by the impeccable attention to detail that the figure displays.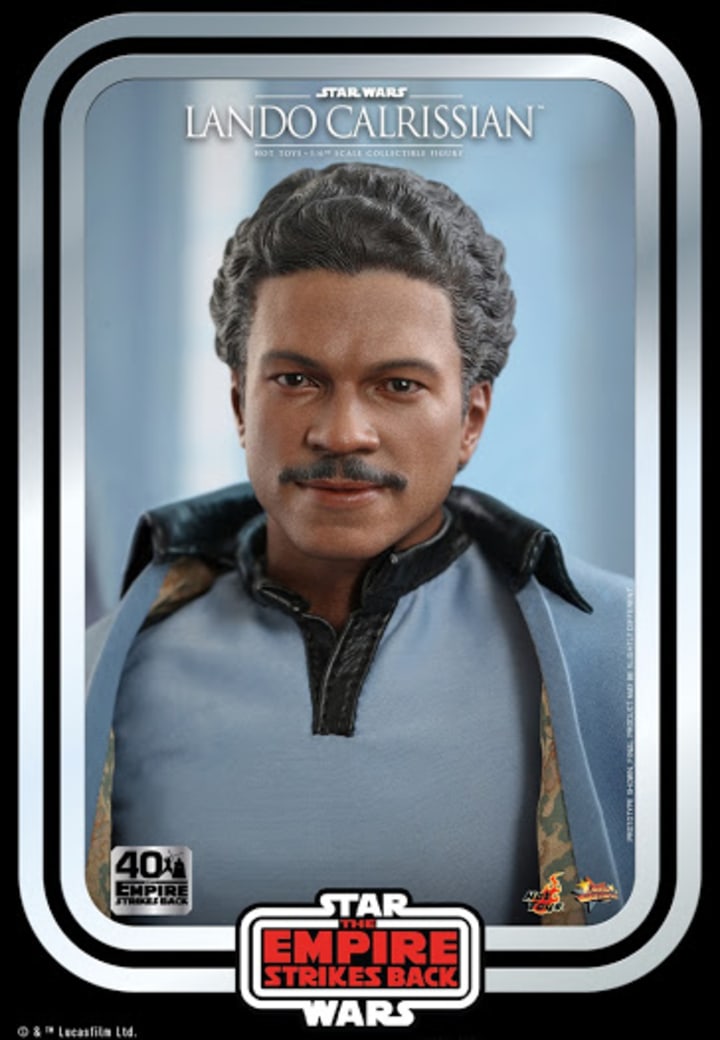 In the released campaign images, Hot Toys features Lando with some fan-favorite characters, such as Boba Fett, and even Darth Vader (pictured below).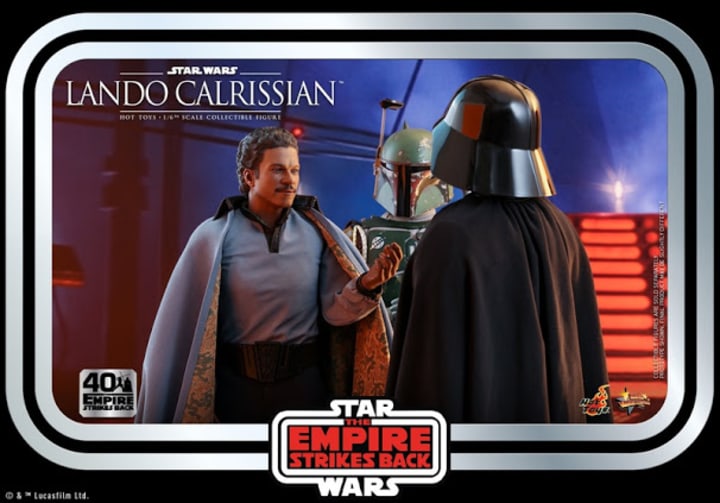 Hot Toys unveiled the announcement of their new Lando figure on their Facebook page, stating that it's part of their 40th anniversary The Empire Strikes Back collection.
The announcement contained a product description, which reads as follows:
"In his youth, Lando Calrissian™ was a sportsman seeking a fortune at the sabacc tables. After he lost his beloved ship to Han Solo™, Lando spent years living the high life and pursuing get-rich-quick schemes, with uneven results. He went semi-respectable as the baron administrator of Cloud City, only to be drawn into the fight against the Galactic Empire.

Celebrating the 40th anniversary of Star Wars: The Empire Strikes Back, Hot Toys is thrilled to continue expanding the series of throwback collectibles based on this iconic film and delighted to officially introduce the new 1/6th scale collectible figure of many fans' beloved smooth talker – Lando Calrissian!

The highly-accurate Lando Calrissian collectible figure is skillfully crafted based on his appearance in the movie featuring a newly developed head sculpt with astonishing likeness, meticulously tailored outfit and cape, two blasters, a communicator, a wrist link, a figure base with Cloud City backdrop all in a specially designed retro style packaging!

Now it's the perfect time to welcome the new 1/6th scale Lando Calrissian collectible figure to your Star Wars collection!"
Even more pictures of the figure can be found here, where you can see the range of poses and positions that are possible. While a release date has yet to be confirmed, Hot Toys frequently updates their Facebook page with recent announcements, and will no doubt give consumers plenty of time to pre-order.
Other figures in the Hot Toys The Empire Strikes Back 40th anniversary edition include the Darth Vader and Boba Fett figures, pictured in the image above with Lando.
Hot Toys released similar blurbs about these figures as well, saying this about their Boba Fett figure:
"The highly accurate 1/6th scale figure is specially crafted based on Boba Fett's early costume tests and vintage design. It features meticulous paint applications on the detailed Mandalorian helmet and armor, finely tailored under-suit, blaster rifle and pistol, Boba Fett's iconic jetpack, and a figure base."
And this about their Darth Vader figure:
"The highly-accurate collectible figure is specially crafted featuring a skillfully crafted Darth Vader helmet with complex interior mechanical details and the back of Lord Vader's battle damaged head, highly detailed Darth Vader armor and sophisticatedly tailored body suit, LED light-up chest panel and belt, an LED light-up lightsaber, and a Cloud City theme diorama figure base!"
We are so excited for this collection to drop, and hope this means that we will see even more throwback figures in the future. Stay tuned for more Star Wars news surrounding merchandise, TV, films, and more!
Written By Alex Cherry
Syndicated From Culture Slate