History of Movie Publicity Stunts
Social media replaced the need for expensive movie publicity stunts.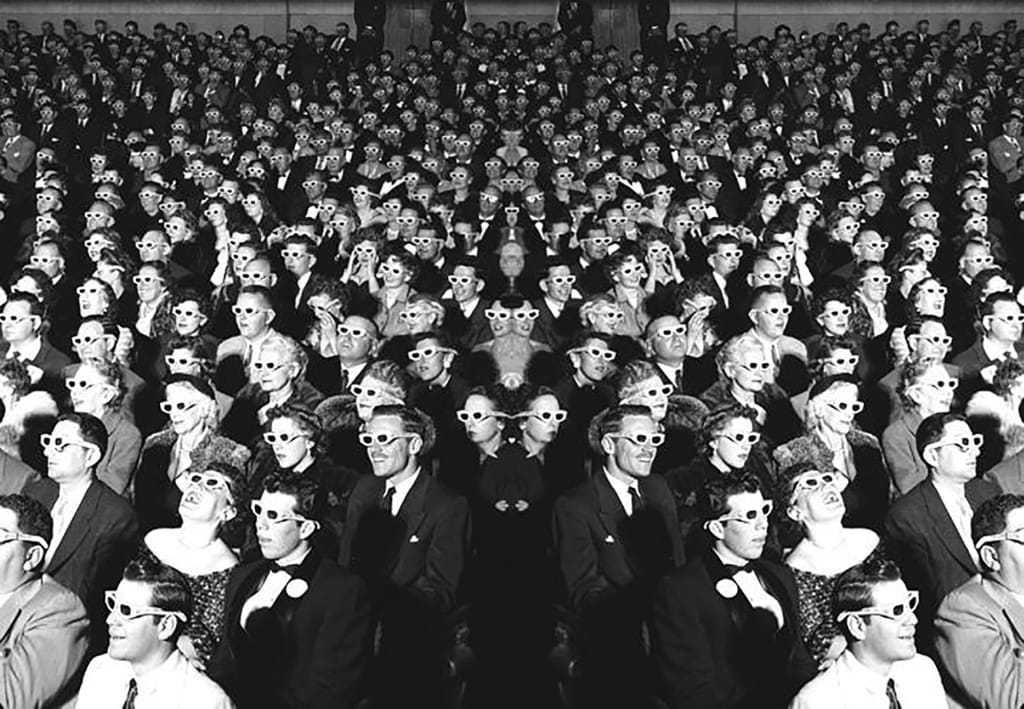 The biggest publicity stunt in movie history was probably Mike Todd's million-dollar send-off for Around the World in Eighty Days. That would be $8,700,000 adjusted for inflation today. The 1956 film was adapted from the novel of the same name by Jules Verne. As a technicolor action adventure comedy, it follows the journey of Phileas Fogg, a Victorian Englishman who bets he can circumnavigate the world in 80 days with the new steamships and railways. To celebrate the production and release of the book turned movie, Mike Todd hired the old Madison Square champagne supper for 18,000, offering prominently among other hors d'oeuvres, his wife Elizabeth Taylor on a pink elephant.
Outdoing Mike Todd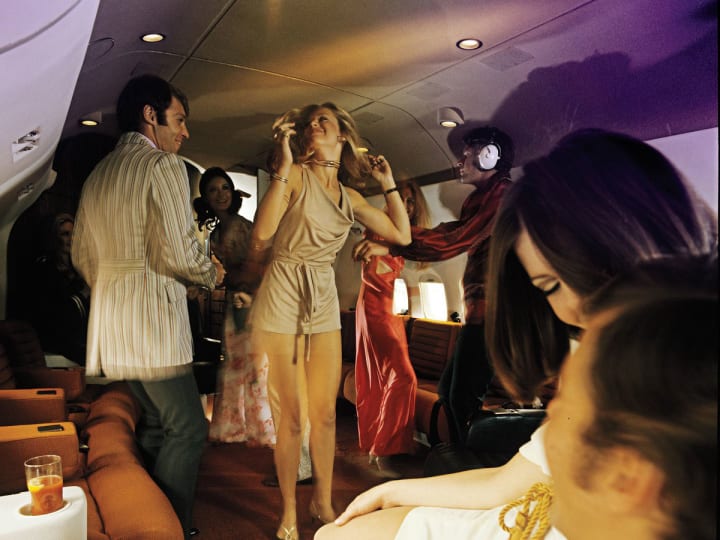 It is unlikely that today's producers will outdo Todd's gesture. Why spend millions on a dinner party to feed 18,000 people when you can spend $18,000 on a digital add campaign that can reach millions. Throughout the 1970s many studios kept trying to set a new standard in in excess. For instance, Paramount joined forces with then airline industry giant TWA, for a "Sky-High Double World Premiere" of The Adventurers and a new 747 jet. The film, which, set in South America, tells the tale of a rich playboy who fails his country and his family, is yet another exposition of jet set lifestyle from Harold Robbins, that fortunately ran a poor second to the promotion adventure.
Some 150 domestic and foreign press people were flown from New York to Los Angeles in the jet to view the film in a six-hour flurry of champagne, movie stars, and Duck à l'Orange. By the time Paramount and TWA were finished with the promotion campaigns that grew out of it, this little cross-country fling cost them a quarter of a million dollars then. Today's price ticket would be $1,700,000 Ultimately they hoped to realize many millions on the investment, but the 747 is a big plane to fill, and The Adventurers wasn't Around the World in Eighty Days. Well, at least they earned a nod for bringing a touch of that old time Hollywood bravura into the workaday world of 1970 cinematic journalism.
Publicity or Promotion?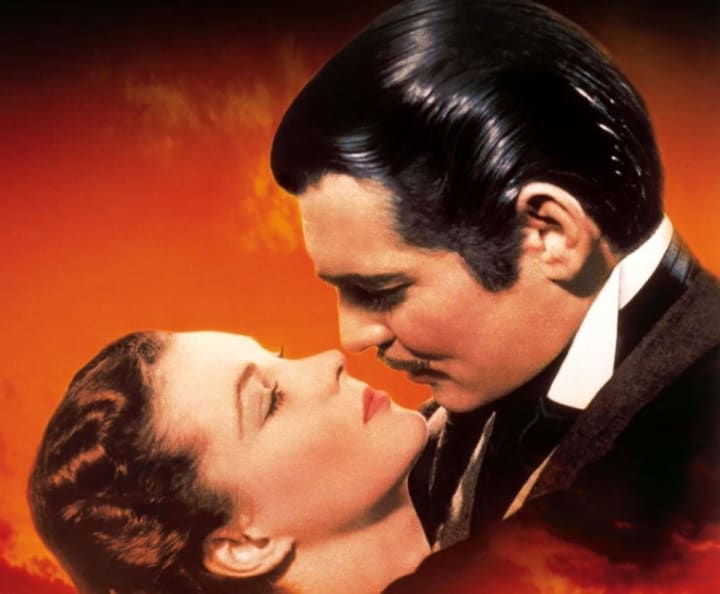 Film promotion and publicity departments were usually separate entities within a company, but the distinction between them blurred over the years. A studio publicity manager put it simply, "promotion is buying regular advertising space, while publicity is procuring space not for sale". The object of both, however, is to bring their product to the attention of the public either by buying prime advertising space or, as one p.r. man put it, "getting the big news break." Of course, as the media and the public became more sophisticated, this got tougher to do.
Some publicity campaigns evolve naturally. David O. Selznick's inability to find the right actress for Scarlett O'Hara in Gone With The Wind started a talent hunt which ended in vast free publicity, 1,400 women being interviewed for the part of Scarlett, and ultimately, Vivien Leigh being chosen. Determined to secure Clarke Gable for the part of Rhett Butler, filming was delayed for two years. Gone with the Wind is set during the American Civil War and Reconstruction era, and is based on the novel of the same name. It was a two year free publicity campaign as the industry counted down the days till filming began.
Promotion campaigns were less spontaneous, of course, but often as effective. Besides 747s they included tie-ups for mutual gain with toy companies like Hasbro and Star Wars, fast food giants like McDonalds and Pixar's Toy Story and convenience stores like 7-Eleven and Marvel's Ironman.
Nudity as Publicity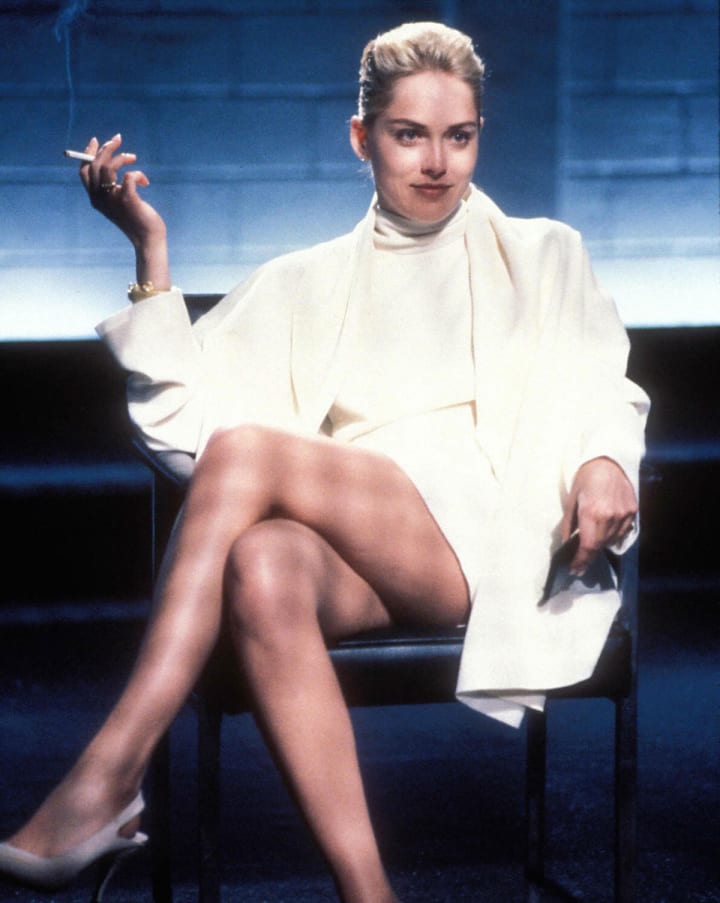 A durable gimmick was nudity. Particularly in puritanical America where movie nudity was forbidden for so long, audiences seem to possess an incurable need for skin. From the time of De Mille's early silent spectacles you had only to give a girl a bath even with suds well above the nipples, to get full coverage in the press. It was also De Mille who brought bathing to its sudsy summit when Claudette Colbert, his 1934 Cleopatra, slipped into an elaborate, well-publicized milk bath. The film tells the story of Cleopatra VII of Egypt, a pharaoh responsible for leading Julius Caesar and Marc Antony astray, but with dire consequences. As the producers of Basic Instinct and Sharon Stone found out a simple uncrossing of the legs, sans underwear can become an instant hit.
New York City Publicity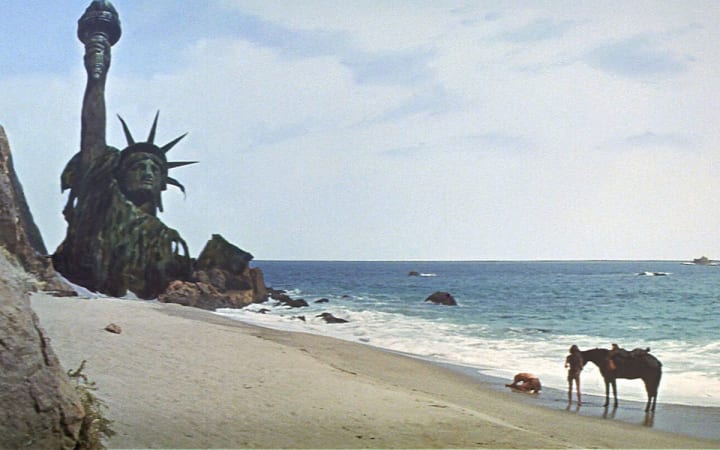 New Yorkers have been particularly put upon over the years by publicity stunting. Among the burdens they have borne are strolling apes for a Planet of the Apes promotion, the sci-fi classic that landed three astronauts on a futuristic planet, where apes rule, humans are slaves and Charlton Heston wears a loin cloth. Werewolf in a Girl's Dormitory, a 1961 film about a wolf-man creature who is responsible for deaths and the hunt to find him, was publicized with singing vampires on the streets. Fifty drunken newsmen on a pub crawl became the publicity stunt for The Molly Maguires. They also received benefits like a piece of Shakespeare's birthday cake (when the bard's 352nd birthday coincided with the showing of Zefferelli's Romeo and Juliet, the classic tale of two young star-crossed lovers) or a package of simulated LSD to commemorate a psychedelic 1967 marathon called The Trip.
The days of over the top stunts have been replaced with low cost creativity, abstract marketing and ingenuity. Social media reinvented the publicity business and leveled the playing field for promoters. Under the right circumstances a low budget well written film can catch a wave of publicity, meticulously planned by a digital strategist, more successfully than a high budgeted traditional marketing plan. But as social media campaigns continue to get commoditized don't be surprised if history repeats itself and an age of big budgeted stylized stunts is just around the decade.
celebrities
movie
pop culture
New Yorker in his forties. His counsel is sought by many, offered to few. Traveled the world in search of answers, but found more questions.