His Dark Materials: Season 2, Episode 1 "The City of Magpies" - REVIEW
Two worlds collide as two troubled teenagers meet and a prophecy starts to unfold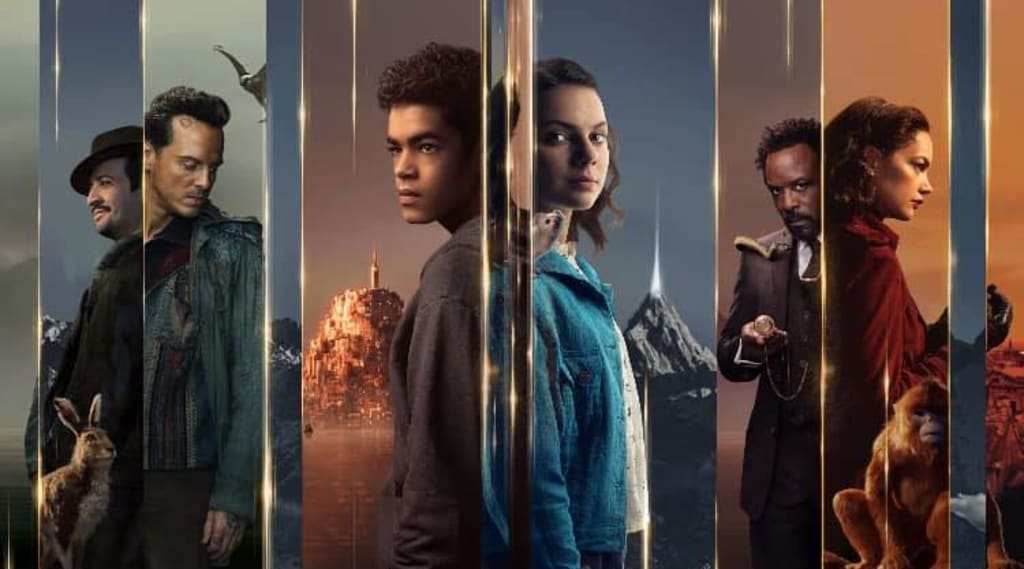 As a child, The Subtle Knife was a personal favourite read within the His Dark Materials trilogy, so after the successful first season of Philip Pullman's first book - I had high hopes and expectations for this season, especially as this was the first time that the Subtle Knife had been adapted for screen and elements of this book had already been weaved into Season One.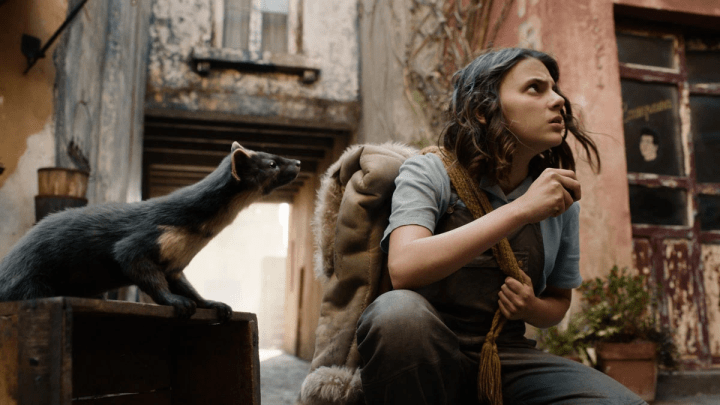 We see the aftermath of Lyra (Dafne Keen) following her father into another world and we see the deserted city Cittàgazze for the first time. Keen portrays the grief and trauma Lyra is going through extremely well, even leading her to briefly mistrust her alethiometer. The theme of trust was addressed throughout this episode and Amir Wilson and Keen capture Will and Lyra's wariness of each other grow into mutual comradery. Some may say this part of the episode was slow, but the small moments had the best writing and it develops the relationships on screen more authentically. The scenes with the pair (and even Will and Lyra's daemon Pan) had some great character moments - especially when the trio save a cat from a gang of violent kids. The set design of the city was so detailed, there set designers did a truly remarkable job with creating all of the sets, but this was impressive.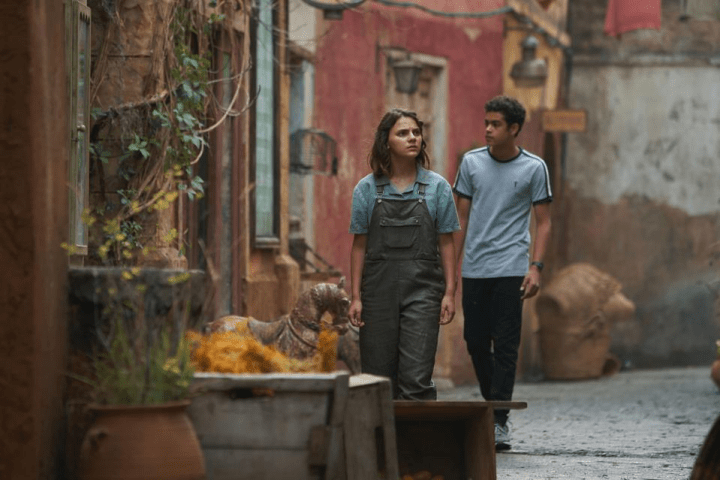 The threat of Cittàgazze is explored through Bella Ramsey and Ella Schrey-Yeatsas as sisters Angelica and Paola, who confirm that the isolated city is only populated by children, as the adults are either gone or drained by spectres - they are attracted to adults, draining individuality and independent and thus leaves the victim a shell of their former self. A remark is made that Will is closer to adulthood - similar to Lyra when is abducted by Bolvangar and they evaluate that Pan is close to fixing on a form in Season One. With the two leads older than their book counterparts, the threats from these worlds have bigger stakes.
In Lyra's world, the second and third storylines heavily revolve around her. Ruth Wilson's Mrs. Coulter returns with a vengeance as the Magisterium not only questions her faith to their cause and their leader is in denial, but her usual composure is shattered when interrogating a witch who knows more about her daughter than she does. Wilson gives a chilling performance in these scenes - albeit, these scenes were more graphic and bloody in the book. However, the performance between both actresses make up for it. The mysterious prophecy about Lyra that only the witches know in detail is brought up and nearly sends Marisa over the edge, but before she can get more information - the witch is rescued from revealing anything with a mercy killing from one of her own. This was a very interesting writing choice to introduce this narrative thread here, giving Coulter more of a dangerous character and as this episode later shows, proves she'll go to any length to find Lyra.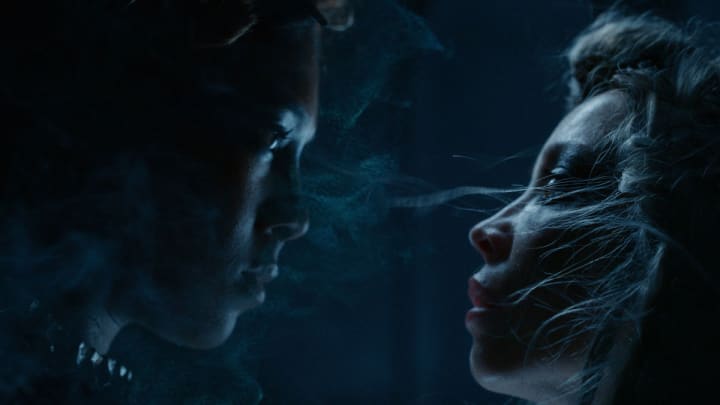 Finally, the episode sets up the conflict between the witch clans - with one wanting to focus on finding Lyra and letting the prophecy play itself out, The other is hellbent on saving the witches that the magisterium have captive and seeking vengeance. Jade Anouka as Ruta Skadi is a superb addition to the cast, she plays an intriguing counterpart to Ruta Gedmintas' Serafina Pekkala - both formidable leaders with mutual respect for the other, but the rift between them captures an interesting conflict. Ruta's mercy killing and murder of their leader will I'm sure how dark consequences. Also. I thought changing the mercy killing from Serafina to Ruta was a good creative choice and set up a contrast between both witch clans. Finally Lin-Manuel Miranda's Lee Scoresby sets off to find Stanislaus Grumman after seeking help from Serefina to find Lyra. They had a sweet moment which was lifted directly from the book - their characters still have that chemistry.
Although it's a shame an Asrial centric episode was cut due to the pandemic stopping production, the mystery of where he is adds quite an effective tone to his scene. From Lyra's betrayal to Marisa's contempt and the rest of the cast hating him for various reasons - his absence, like in the novel still gives him a strong presence.
Episode One ended on a perfectly sinister note and the foreshadowing was subtle enough (that pun was unintended, but it's staying!) to leave good suspense and the episode developed the fledging friendship between Lyra and Will rather nicely. I'm looking forward to seeing how the following seven episodes play out, that cliff-hanger though - I was lost for words.