Here Is What Is Coming Next for the Marvel Cinematic Universe! 2021 Movies and TV Shows! Marvel Phase 5 Full Schedule.
A look ahead at the MCU TV and Movie Lineup for 2021 and 2022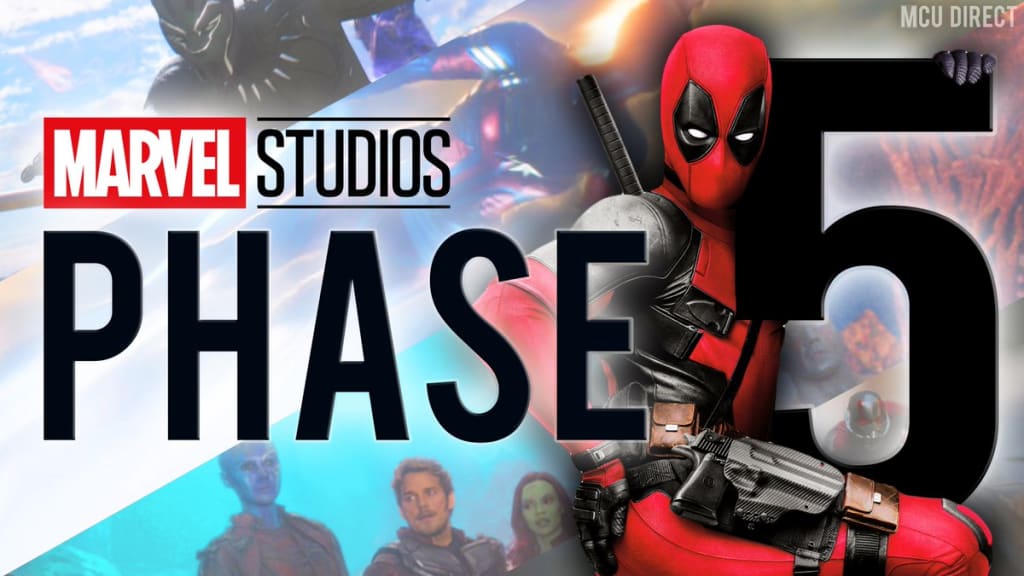 Courtesy of MCUDirect - Twitter
With a lackluster 2020 for us MCU fans, Marvel has given us a beautiful gift with the slate of new tv shows and movies for 2021. While we didn't get to see Black Widow in 2020 like we were supposed to, Marvel is more than making that up to us fans with barrage of new content that is ready to go January 15, with WandaVision.
With WandaVision nearing its premier, I want to take a look at just what we are getting in the upcoming 12 months and beyond! Hold on to your vibranium shields because 2021 just got a LOT sweeter! Let's start with the 2021 and 2022 Disney+ streaming schedule:
WANDAVISION - January 15th, 2021
The first ever MCU Disney+ show will arrive on the streaming platform on January 15th. Actress Elizabeth Olsen and Actor Paul Bettany will dawn their capes and reprise their roles as Scarlett Witch and Vision in this early era pseudo-sitcom style show that is sure to get all kinds of weird. We will get to see more of Scarlett's reality warping powers and how she is coping with the death of Vision in Avengers: Endgame (spoiler).
THE FALCON AND THE WINTER SOLDIER - March 19th 2021
Before the pandemic caused major movie and tv studio shutdowns, The Falcon and the Winter Solider were going to get the leading spot in the inaugural launch of the MCU within the Disney+ tv lineup. Alas, it's earlier scheduled date didn't take too much of a delay as it's hitting Disney+ on March 19th. Actors Anthony Mackie and Sebastian Stan are coming back to their leading roles to play a sort-of buddy cop dynamic without their combined friend in Steve Rogers, or as we know him, Captain America.
LOKI - May 2021
As I am trying to write this unbiasedly, Loki is the show that I am personally so very excited about. Taking place smack dab during the events of Avengers: Endgame, of which that scene rewrote the scene that took place in the first Avengers movie, we see Loki steal the Tesseract and be whisked away causing a new branching timeline. Loki is supposed to debut in May of this year with Tom Hiddleston returning as the cunning prankster and brother to Chris Hemsworth's Thor. While the anti-hero is getting his own leading role, Owen Wilson will be joining the mix to play alongside some of Loki's shenanigans.
WHAT IF...? - Summer 2021
A huge spin on what any MCU fans would have expected, but What If...? is going to explore the idea of any and all plot lines throughout the MCU catalog and change them up based on a simple question, what if? Meaning, what if the superheroes were different, what if there were zombies and what if they got their powers in a different way. Extremely creative and also will be the MCU first animated tv show for Disney+. We are expected to get a lot of the top MCU leads to return to the characters and lend their voices, here are some of the names: Michael B. Jordan, Natalie Portman, Samuel L. Jackson, Hayley Atwell, and Paul Rudd.
Ms. MARVEL AND HAWKEYE - (TBD 2021)
Not too much detail around these two shows other than the fact that they are set to debut very late of 2021 on Disney+. I wouldn't be surprised if one or both of these doesn't see the light until 2022. We are getting a lot of content in the front half of 2021 so the execs might treat 2022 the same way. What we do know however is that Iman Vellani is confirmed as Kamala Khan to play Ms. Marvel and Hailee Steinfeld will play Jeremy Renner's daughter who will take over the mantle of Hawkeye.
SHE-HULK - (TBD)
Very, very few details coming out for She-Hulk as it is one of the many surprises from Disney's Investor Day Marvel Showcase. Still not much is known about the movie but we can sure count on Mark Ruffalo to make an appearance as Bruce Banner aka The Hulk. So far Emmy winner Tatiana Maslany is to star as the role of She-Hulk. She is notable for winning the Emmy for Orphan Black.
-----------------------------------------------------------------------------------------
Now let's take a look at the movies that are slated to come out in 2021, 2022 and beyond. There are some that are still speculation but for the most part, Marvel Phase 5 is pretty much already geared up to go for production. Here they are in order!
BLACK WIDOW - May 7, 2021
What would have been a 2020 movie got immediately pushed back and then removed from the year altogether after Covid-19 changed the world. After pulling the movie from any and all theatrical or home box release, Black Widow finally got a new release date, May 7th.
"Fans have been patient, and I can't tell you just how ready we are for this Avenger to finally have her own standalone film," Marvel Studios President Kevin Feige said.
SHANG-CHI AND THE LEGEND OF THE TEN RINGS - July 9, 2021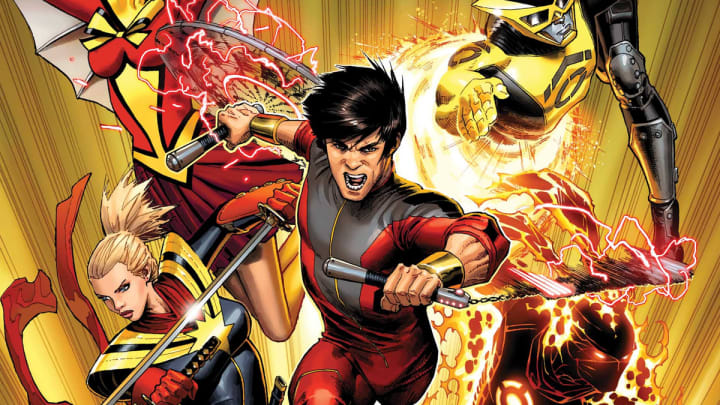 Shang-Chi will be the first Marvel Asian-led superhero film and the cast is star-studded. Production has finished and it looks promising that we will get Shang-Chi in 2021. Since Captain Marvel we haven't gotten a true origin story movie in quite some time and the first two movies slated for Phase 5 will be Black Widow which is a prequel and then Shang-Chi and the Legend of the Ten Rings which will be an origin story. Simu Liu stars as Shang-Chi alongside Awkwafina, Ronny Chieng, and Michelle Yeoh.
DOCTOR STRANGE IN THE MULTIVERSE OF MADNESS - March 25, 2022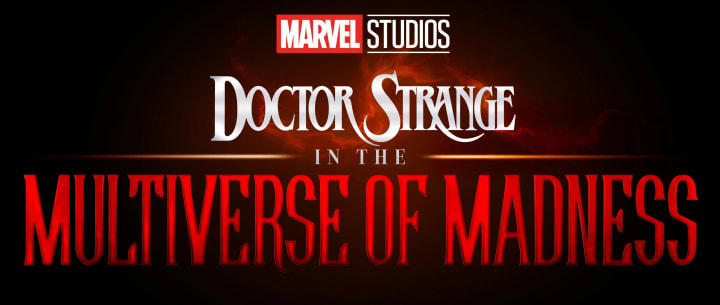 Doctor Strange Multiverse of madness was confirmed to tie into the streaming series WandaVision. The director, Sam Raimi, has directed superhero movies in the past with the original 3 Tobey Maguire Spider-Man movies. Originally touted as Marvel's take on the horror or thriller genre, we can expect Doctor Strange Multiverse of Madness to be insanely weird, wacky and double down on a lot of the information we got from the multiverse in Ant-Man and Avengers: Endgame.
THOR: FOR LOVE AND THUNDER - May 6, 2022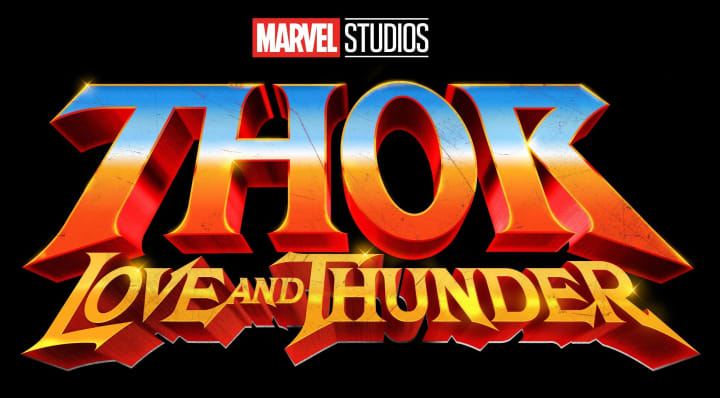 What could be the best turn-around arc for any Marvel Cinematic Universe character, Thor gets another leading title in Thor: Love and Thunder. Capitalizing off of the success of the far-out Thor: Ragnarok, Taika Waititi returns to direct the fourth installment of the Thor franchise. Only this time, Waititi has secured Christian Bale to play the villain, Gorr the God Butcher. We can hopefully look forward to seeing Tessa Thompson as Valkyrie return as well as the director himself return as the voice of Korg. Thor is still slated to for theaters on May 6, 2022.
BLACK PANTHER 2 - July 8, 2022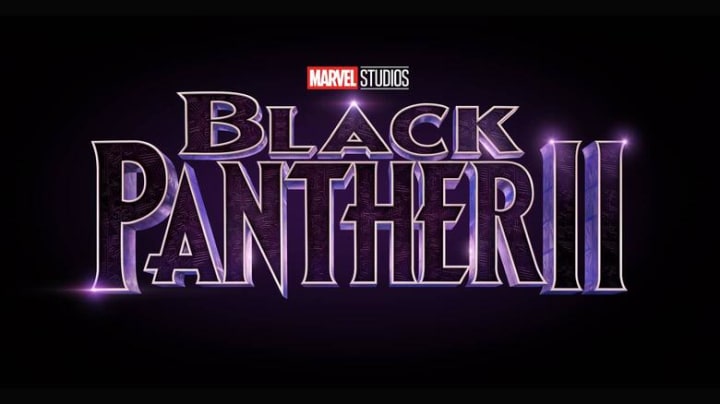 After the tragic news that Black Panther star Chadwick Boseman passed of colon caner in August, both Marvel Studios President, Kevin Feige and Director Ryan Coogler said they will not recast Boseman for Black Panther 2. They did however change it's release date from May 6 to July 8, 2022. Instead of focusing completely on the Black Panther mantle, the film will explore the deep and diverse world of Wakanda. Feige had this to say about the film,
"To honor the legacy that Chad helped us build through his portrayal of the king of Wakanda, we want to continue to explore the world of Wakanda and all of the rich and varied characters introduced in the first film.".
CAPTAIN MARVEL 2 - November 11, 2022
Brie Larson will reprise her role as Captain Marvel. The first film grossed $1.1 billion worldwide. Not much is known about the movie but the original release was July 8, but has now since moved to November 11, 2022.
FANTASTIC 4 REBOOT - TBD
Fans have been clamoring for Marvel's First Family to make their debut in the MCU. There has been so much speculation as to how they will be introduced. Some theorize that Reed Richards, (Mr. Fantastic) will purchase the old Avengers Tower and there is some pretty significant evidence to back up that theory. Jon Watts has been given the task to direct the film and establish them within the MCU.