Here Are 10 Great (And Inventive) Cosplays from Long Beach Comic Con
Long Beach Comic Con has come and gone. Despite the blistering heat and subsequent rain, attendees still came ready to rock with their cosplay.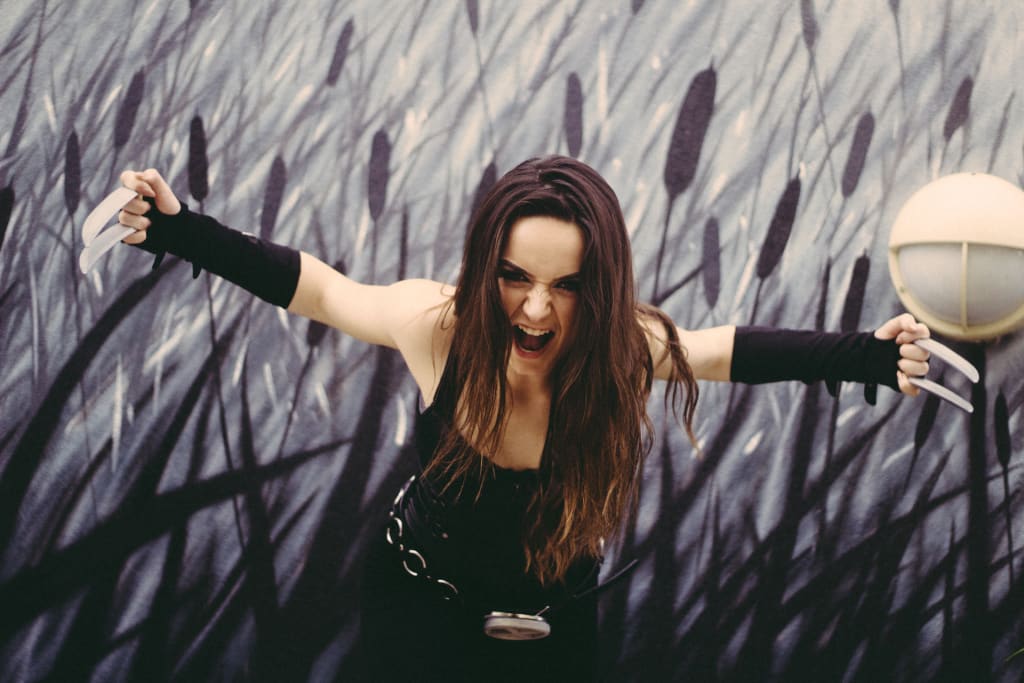 Long Beach Comic Con has come and gone. Despite the blistering heat and subsequent rain, attendees still came ready to rock with their cosplay. Some, understandably, decided to roll with something a little bit more comfortable. Others decided to go all out in spite of the heat. Either way, a good time was had by all.
I had the pleasure of attending last week and got a chance to take a few pictures of just a handful of the great #cosplay the convention had to offer.
Here's a handful of them in no particular order.
10. Umaru - Himouto! Umaru-chan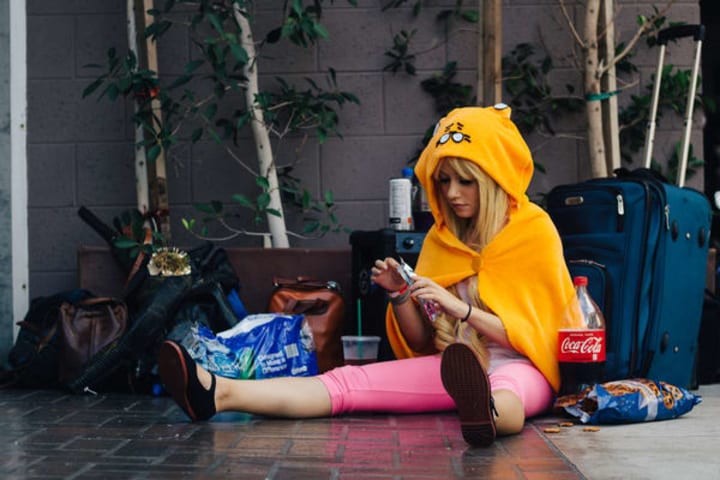 Cosplayer: Daniella Claire
One of the more tactically clever cosplays I've seen, Umaru is a character that lives in almost hedonistic comfort. The premise of the show is that she lives two lives. At school, she's the star of the show, a perfect student all around. At home she puts on her most comfortable clothes and subsists on junk food and soda. So you get to be comfortable, use snacks as a prop, and still be in character? Genius.
9. Bombastic Bag-Man - Marvel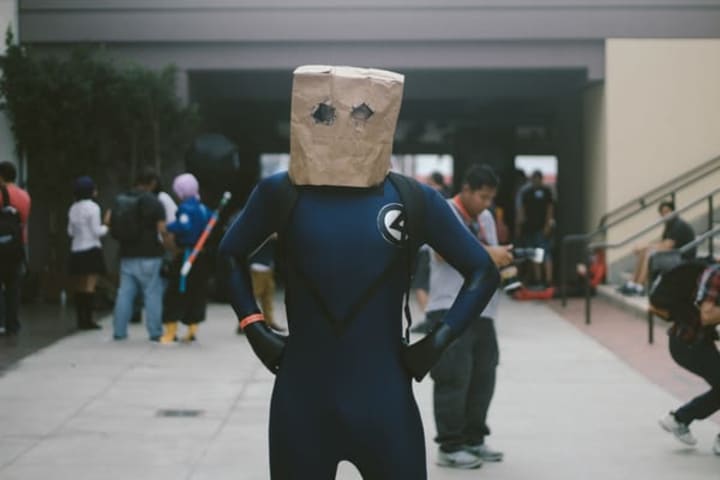 Cosplayer: The Tiny Geek
I'll be honest, I didn't know about Bombastic Bag Man at first. Apparently, #PeterParker separated from the alien symbiote while with the Fantasic Four and was without a suit so he copped a spare uniform and put a bag over his head. I have so many questions. How did the bag stay on? Was there really no other option? Why did I not know about this before? Either way, it was fantastic to see.
8. Hela - Thor: Ragnarok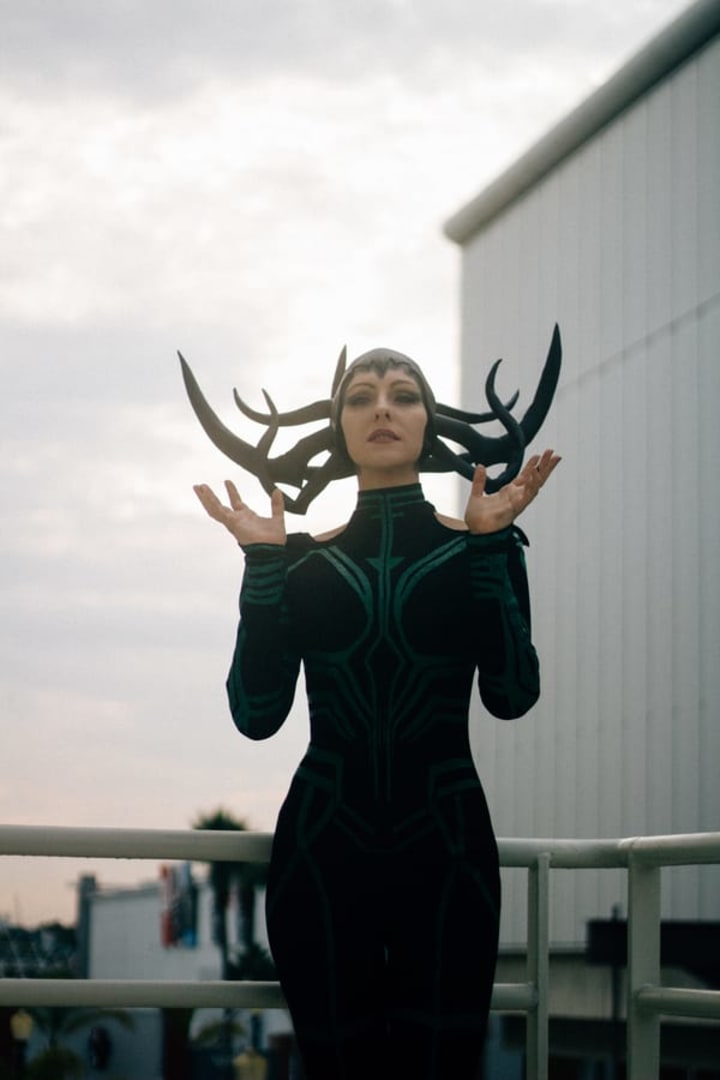 Cosplayer: SylviaSlays
The speed that cosplayers whip out something has always astounded me. I remember seeing Sylvia post her Hela right on the heels of the trailer release for #ThorRagnarok and I was floored. I was so glad I was able to catch her for a few quick photos. Her cosplay looked even more amazing in person. She really embodies the character well.
7. Punk Mary Jane / Iron Spider - Marvel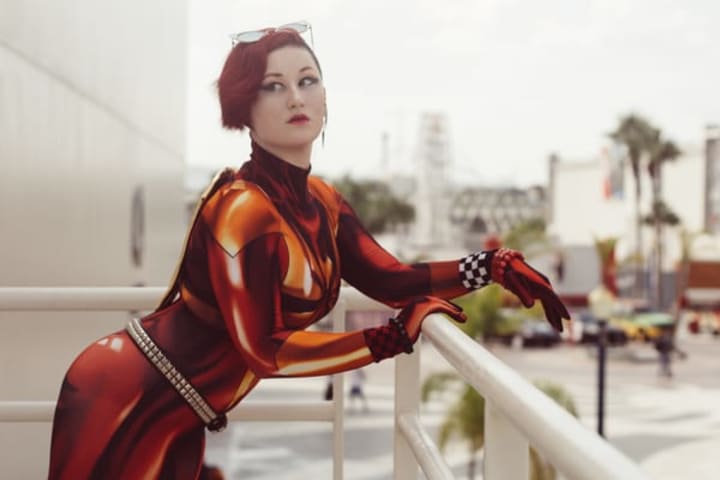 Cosplayer: LadyRaeGun
Even though the heat prevented her from having the extra spider legs on her back, LadyRaeGun still looked great in her #IronSpider-inspired suit. Everything from her hair and accessories were on point.
6. Spider-Gwen - Marvel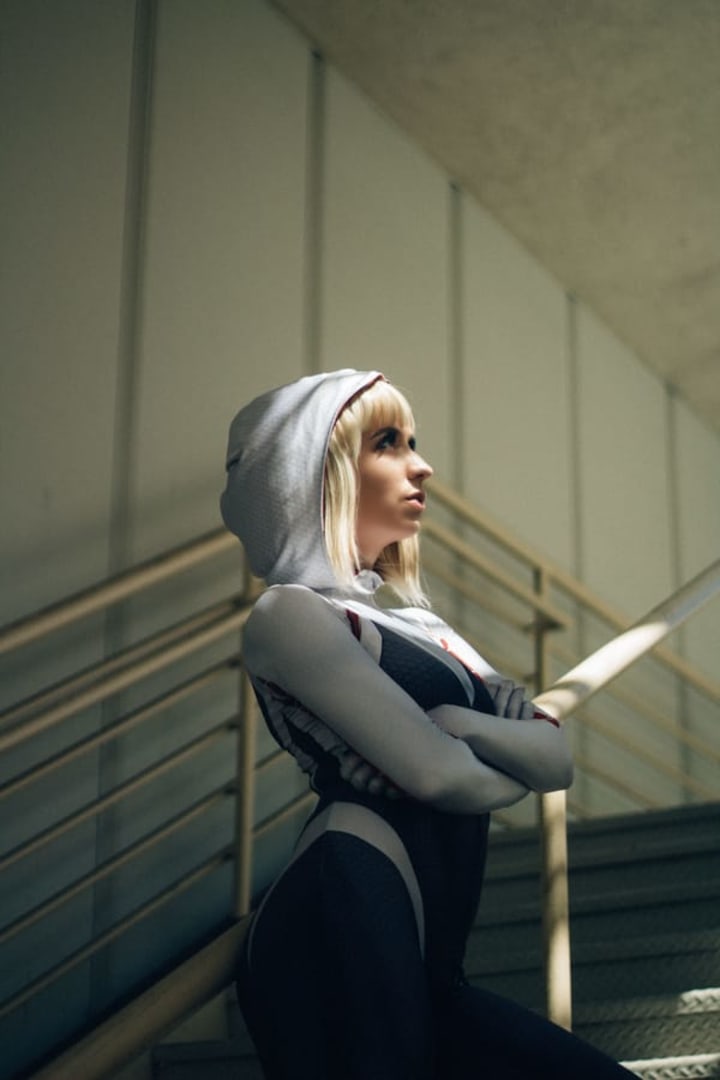 Cosplayer: NikkiMoxxi
Look, I'm a simple man. I see a great #SpiderGwen, I have to shoot it and Nikki made for a great Spider-Gwen. You can't fault me for that. I think.
5. Misa Amane - Death Note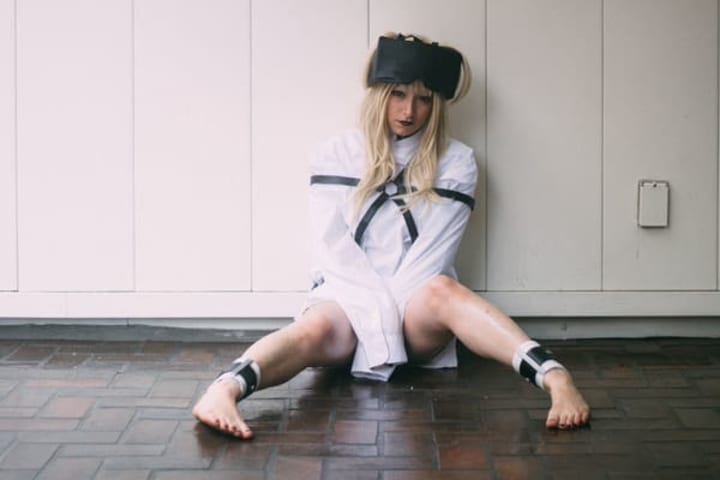 Cosplayer: Cynthx
With the new #DeathNote movie out on Netflix, I guessed that some would choose to cosplay the real Death Note. Anyway, opinions on the recent movie aside, Cynth wore her cosplay well despite the heat and made for a great Misa.
4. Harley Quinn - DC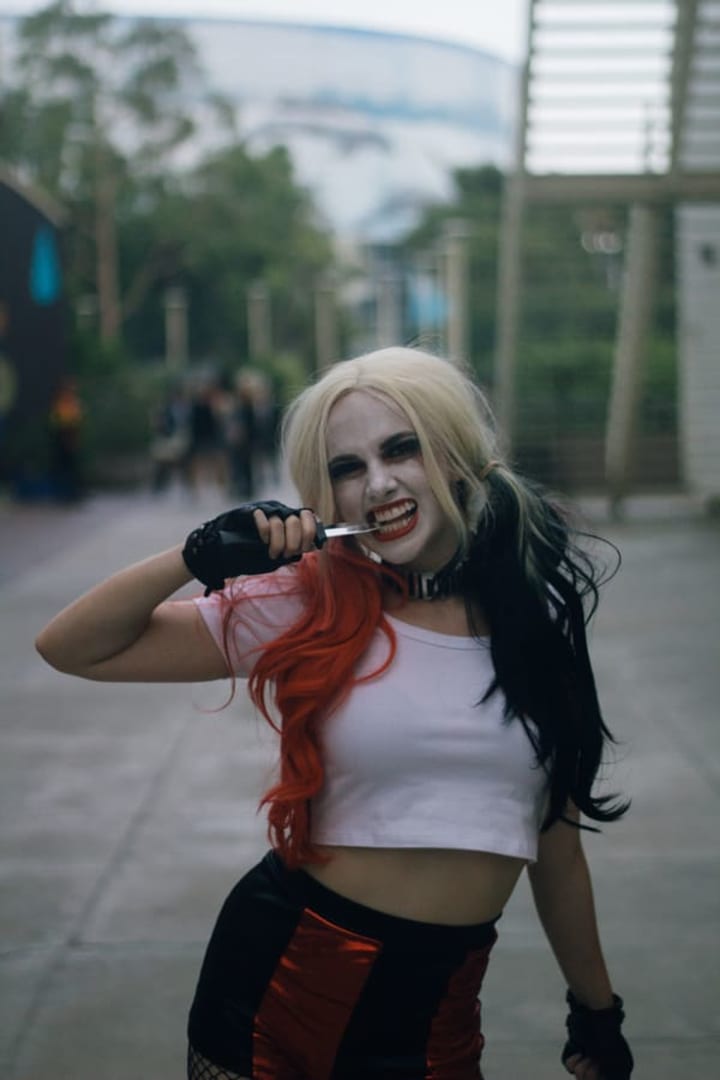 Cosplayer: DarthLexii
If her face looks familiar to you, then you might have seen her make a few appearances on Super News Live. She's a great cosplayer and does her absolute best to really get into the character she's portraying. She even had #HarleyQuinn's voice and mannerisms down.
3. Nightwing/Dick Grayson - DC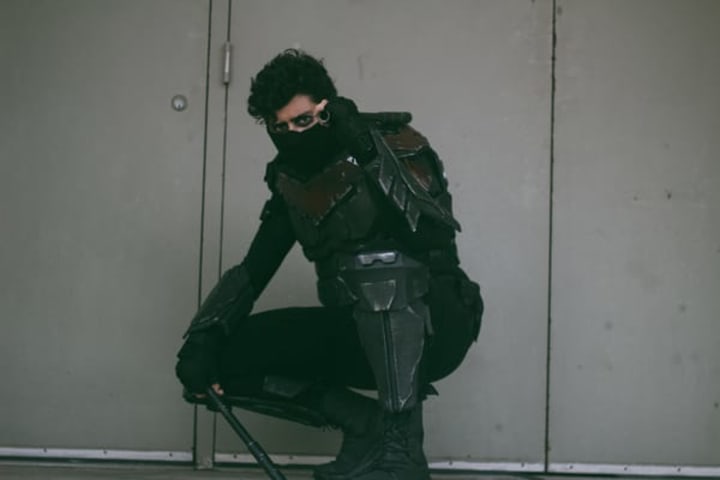 Cosplayer: Danny.Alterego
Cosplayers are masters of improvisation and when Danny's mask wasn't cooperating with him (it wouldn't stay on) then that's exactly what he did. Even with having to go "Ninja #Nightwing Mode" he still looked great. I have nothing but respect for someone willing to wear armor cosplay in the heat.
2. Wastelander - Fallout Series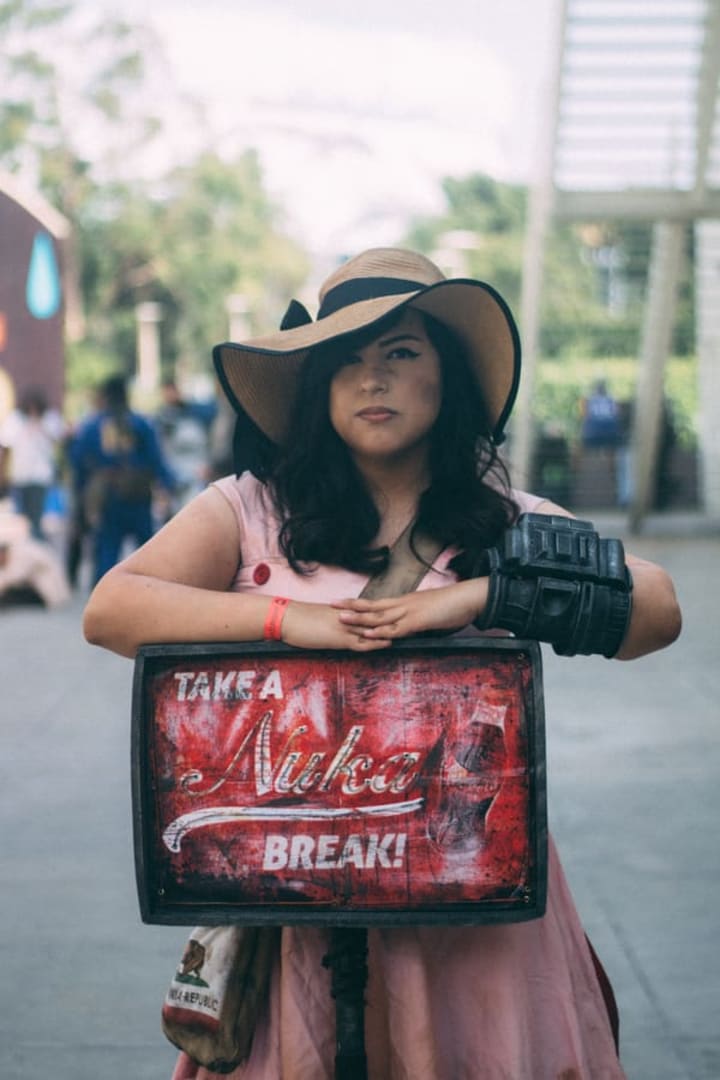 Cosplayer: Maweeahh
I love a good #Fallout cosplay. I love it, even more, when they have solid props on hand. Maria was walking around with a giant Nuka Cola sign that functioned both as a prop and a long-range spider eradication device. I made up the second part but I'm pretty sure it'd be suitable for fighting spiders.
1. X-23 - Marvel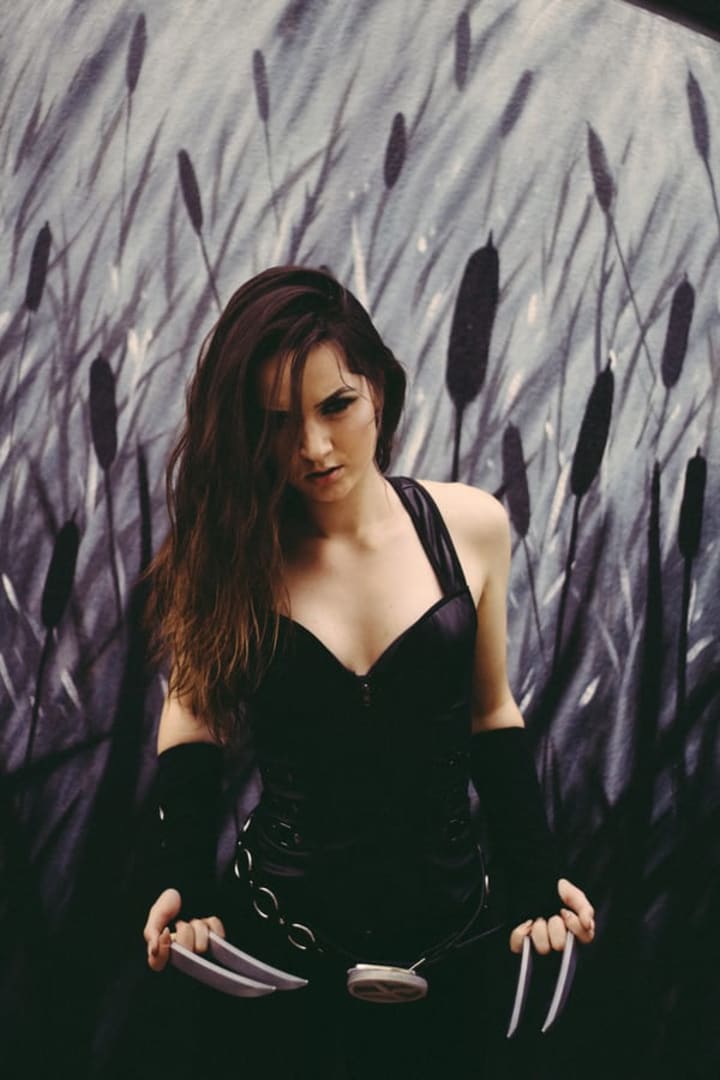 Cosplayer: Nekomimicosplay04
I'm still not over Logan. I hope that they keep going with X-23 because I would be all about that. Caitlyn is yet another MVP in terms of dressing despite the weather. Wearing all black while the sun was being a vengeful tyrant must have had its moments. That's probably why she made such good angry faces. She probably was just genuinely angry.
And there you have it! These are only a handful of my favorites. I wish I could have taken a photo of every great cosplay at the con but there's always next time.
Don't forget to check out each cosplayer's Instagram and, if you'd like to see more from my #LBCC shoots then feel free to look through the entire album here. For more of my photography in general, follow me on Instagram!
About the Creator
I'm a SoCal based photographer and freelance writer with a love for everything nerdy.
Follow me on Instagram at Mediumblast and Twitter on @medivmblast
Reader insights
Be the first to share your insights about this piece.
Add your insights