Hedy Lamarr: Ecstasy and invention
A beautiful woman with an incredible mind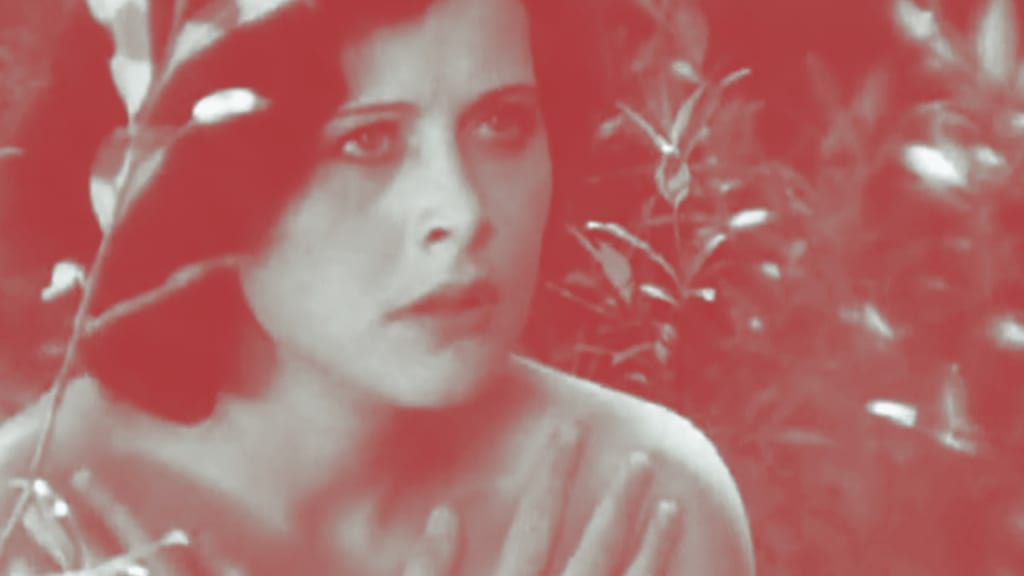 MGM called her "the most beautiful woman in the world" but there was a lot more to the Austrian sex bomb who depicted the film world's first female orgasm than mere good looks... Hedy Lamarr also had an incredible mind, making a major contribution to the later development of wifi, GPS and Bluetooth.
Born 107 years ago on 9 November 1914 to successful Jewish parents — Gertrud (Lichtwitz) from Budapest and Emil Kiesler, a banker from Lviv — Hedwig Eva Kiesler was fascinated by cinema from an early age.
The striking 1940s movie star is best known for her roles in the Oscar-nominated films Algiers, and Sampson and Delilah, but her greatest legacy was her innovative mind and the patent she filed in 1941 with co-inventor George Antheil which allowed radio communications to 'hop' from one frequency to another so Allied torpedoes couldn't be detected by the Nazis.
Her brainwave was a "secret communication system" developed with composer Antheil that was able to guide radio-controlled missiles underwater in a way that was undetectable by the enemy. The patent was granted in 1942.
The military took on her idea and eventually used it, but Lamarr was advised she would make a greater contribution to the war effort as a pin-up rather than an inventor and her contribution didn't become widely known until after her death on 19 January 2000.
To this day neither Lamarr nor her estate have seen a cent from the multi-billion-dollar industry her idea paved the way for... even though the US military has publicly acknowledged her patent.
At the time Lamarr was the darling of Hollywood and all the press had time for was her love life, six marriages and six divorces, and even though the National Inventors Council leaked the story to the press, with the LA Times calling her a "screen siren and inventor", the story quickly disappeared and by 1944, when Motion Picture Magazine referred to her intelligence, it was talking about her "discovering a new headdress" not her "secret communication system".
At the age of 12 Lamarr won a beauty contest in Vienna and a few years later while, taking acting classes, she forged a note from her mother and applied to Sascha-Film for work, being hired as a script girl.
This led to work as an extra in Money on the Street (1930) and a small speaking part in Storm in a Water Glass (1931), before German producer Max Reinhardt cast her in a play entitled The Weaker Sex. Reinhardt was so impressed with her performance he took her back with him to Berlin.
But she never actually trained with Reinhardt nor appeared in any of his Berlin productions, instead she met the Russian theatre producer Alexis Granowsky who cast her in his film directorial debut, The Trunks of Mr O F (1931), starring Walter Abel and Peter Lorre.
Granowsky soon moved to Paris, but Lamarr stayed in Berlin and was given the lead role in No Money Needed (1932), a comedy directed by Carl Boese.
But it would be her fifth film that catapulted her to worldwide fame when she appeared in Ecstasy (1933), in which she portrays a young woman who is married to a man much older than her but who falls in love with a young soldier.
Directed by Gustav Machaty, the film was highly controversial because of scenes in which Lamarr swims in the nude and runs through the countryside naked. It was also the first non-pornographic movie to portray sexual intercourse and female orgasm, although never showing more than the actors' faces.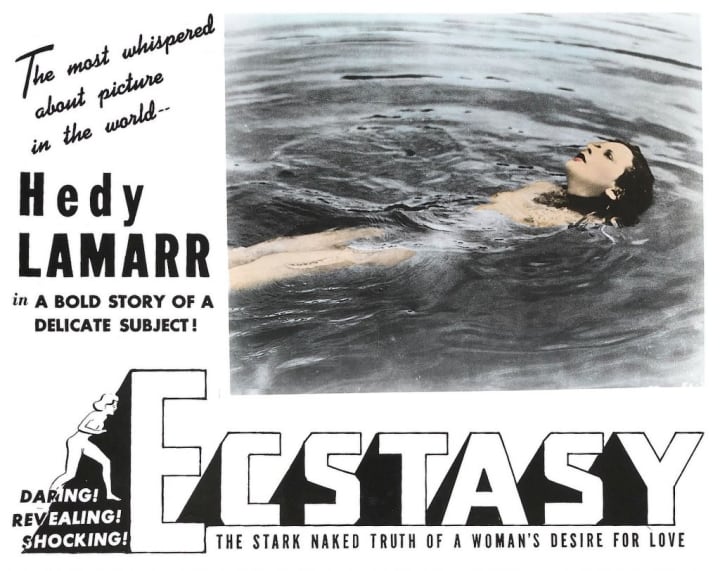 But Lamarr felt she had been duped by Machaty, who used high-powered telephoto lenses to shoot the scenes, and she became disillusioned about taking further movie roles, instead she focused on the stage.
She had a number of parts, including a starring one in a Viennese production of Sissy, a play about Empress Elisabeth of Austria which was a huge hit with the critics.
Admirers sent roses to her dressing room and tried to get backstage to meet her. She sent most of them away, but Austrian military arms merchant and munitions manufacturer Friedrich Mandl was not put off so easily.
Reputedly the third-richest man in Austria, Lamarr fell for his charms and fascinating personality and they were married in August 1933, although her parents didn't approve due to Mandl's ties to Italian fascist leader Benito Mussolini, and later, German fuhrer Adolf Hitler.
But Mandl was very controlling and strongly objected to her simulated orgasm scene in Ecstasy and prevented her from pursuing further acting roles. He even attempted to buy up all the prints of Ecstasy he could lay his hands on, although Mussolini refused to sell his copy to Mandl and there are many still in circulation today.
However the film had brought Lamarr worldwide recognition and throughout Europe it was regarded as an artistic work, picking up an award in Rome although it was banned in Germany. The scenes, although very tame by today's standards, had also caused it to be banned by the US government who considered it overly sexual but it had certainly got Lamarr noticed in Hollywood.
Her marriage to Mandl quickly became unbearable and Lamarr soon fled to Paris, ending up in London in 1937, where she met MGM mogul Louis B Mayer, who was scouting for talent in Europe.
Initially she turned down the offer he made her, but after booking herself on the same New York-bound liner as him she managed to impress him enough to secure a better contract, although on the condition she changed her name to Hedy Lamarr to distance herself from "the Ecstasy lady" reputation.
Lamarr made her American film debut as Gaby in Algiers (1938), which was followed a year later by Lady of the Tropics (1939). In 1942 she played Tondelayo in the classic White Cargo but after World War II her career began to decline and MGM decided it would be in the interest of all concerned if her contract was not renewed.
Unfortunately Lamarr had turned down the leads in both Gaslight (1940) and Casablanca (1942), perhaps to focus on her patent with Antheil, which would have cemented her standing in the minds of the American public.
After leaving MGM in 1945 Lamarr formed a production company with Jack Chertok in the hope of playing more substantial parts and made the thriller The Strange Woman (1946), followed by Dishonored Lady (1947). Although she starred in both, they went over budget and were not commercial successes. So she turned to comedy with Let's Live a Little (1948), again with little fanfare.
So within three years she returned to her forte, starring as Delilah opposite Victor Mature in Cecil B DeMille's epic Samson and Delilah, which proved to be Paramount Pictures' most profitable movie to date, bringing in US$12 million in rental from theatres.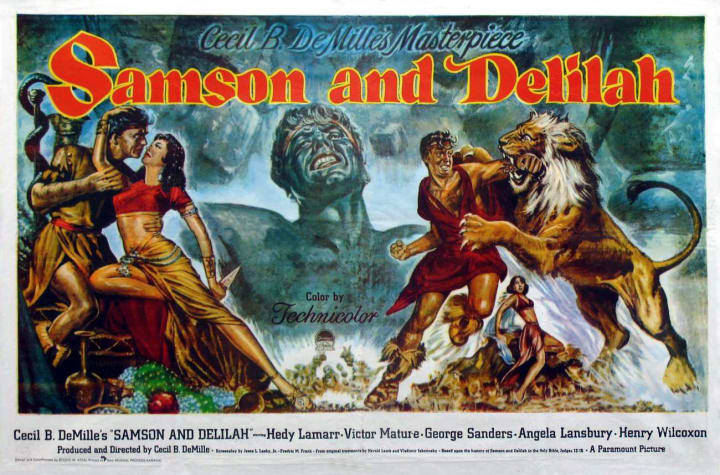 Lamarr's career fell into decline after that with several bad business decisions leaving her with financial difficulties and she retired from movies in 1958, except for a cameo appearance in Instant Karma (1990).
She married six times, all ending in divorce and adopted a son, James, in 1939, during her second marriage to producer Gene Markey. She went on to have two children of her own, Denise and Anthony, with her third husband actor John Loder, who also adopted James.
In 1953 she completed her naturalisation process and became a US citizen and in her later years lived a reclusive life in Casselberry, a community just north of Orlando, Florida, where she died in January 2000 at the age of 86.
In 2014 Lamarr and Antheil were posthumously inducted into the National Inventors Hall of Fame.
Three years later director Alexandra Dean's documentary, Bombshell: The Hedy Lamarr Story, cast new light on the Hollywood starlet's hidden past as an unlikely inventor, delving into her early pioneering technological work and her later struggles with addiction.
About the Creator
From Covid to the Ukraine... nothing is as it seems in the world. Don't just accept the mainstream brainwashing, open your eyes to the bigger picture at the heart of these staged productions.
JOIN THE DOTS: http://not.wildaboutit.com
Reader insights
Be the first to share your insights about this piece.
Add your insights