Harry Potter & the Magic That Stays with You
Being an adult doesn't mean you lose the magic of your childhood.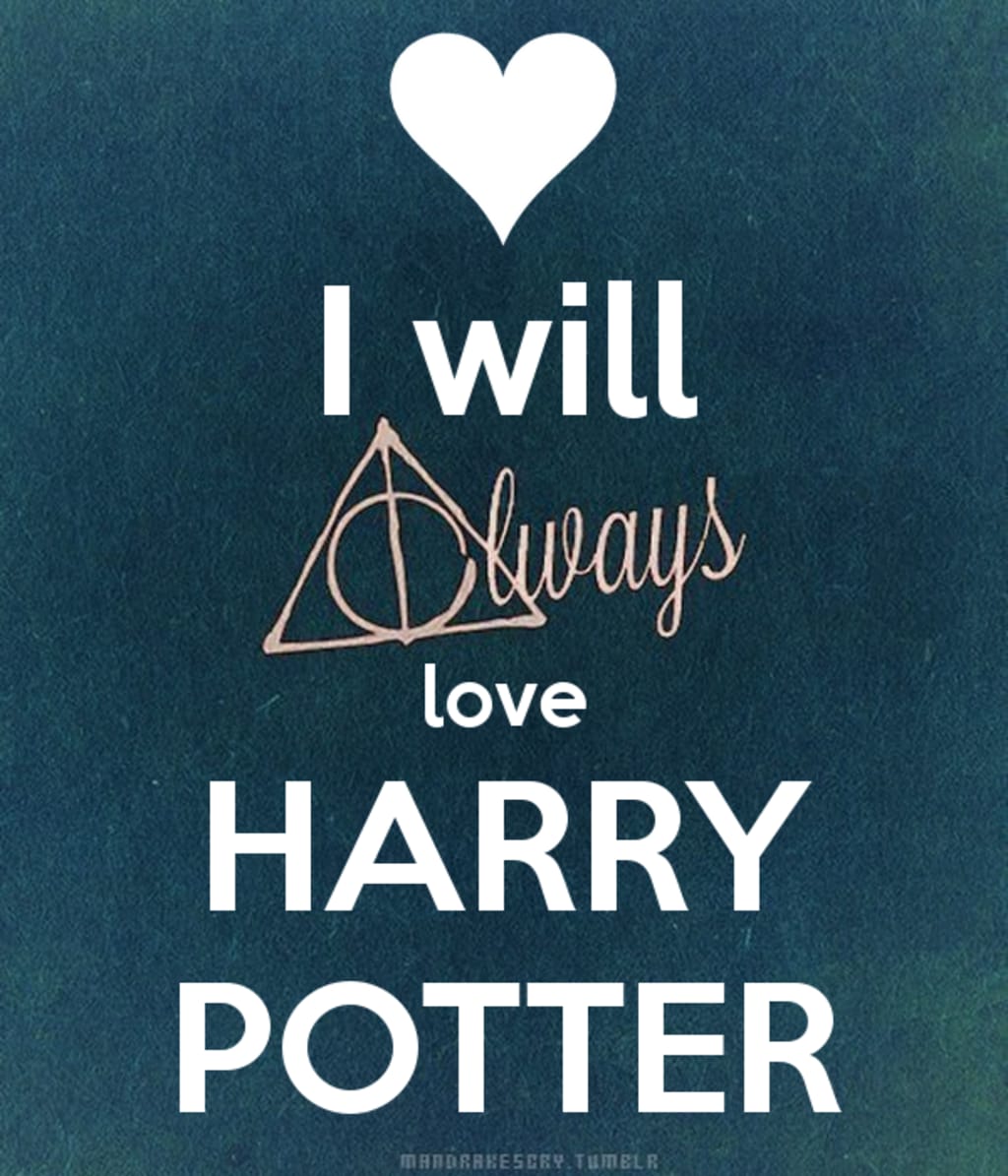 I was recently asked this question in the last year: "When are you gonna grow out of that Harry Potter stuff?" My uncle actually asked me this; for anyone who knows me really well I figure they would know the answer to this question: Never.
I remember being introduced to the boy wizard with a lightning bolt shaped scar on his forehead sitting on a swing set on the elementary school playground. All my friends could talk about were these books about a boy named Harry Potter. I didn't know anything about them; wanting to discover these books myself I checked the school library and the local public one as well. Every book about this young wizard wasn't to be found. Every book was checked out and living in a town with no local bookstores. I had to wait patiently for an opportunity to get my hands on the book myself.
While out of school for winter break in December 2001 my dad took me to see a film—Harry Potter and The Sorcerer's Stone. A few minutes into the film I looked at that screen in awe. I was blown away by this story and for me, a ten year old who wanted to believe in magic, there was no turning back. Being in that theater is something I can still vividly picture. I became a Harry Potter fan at the age of ten.
Growing up a fan of these books and films, I was always looked at as weird, but I found friends who liked the series as well. It became something we could all bond over and talk about. Getting older most people would think you grow out of the stuff you love as a child, but for myself I never let go of the boy who lived and his friends. The wizarding world became my safe haven. Coming into my adult years was a journey for me, but I never lost my love for all things Potter.
I feel just because you love something as a kid doesn't mean you have to stop just because people tell you to. Yes, we all grow out of kids' cartoons at some point in our lives and maybe don't love the same things we did when we were three. I just think being a fan of Potter means I never have to lose the magic and fun this series brings out of me. I have become my best self being a fan of Harry Potter, and I think that is one of the most magical things to ever happen to my life.
I have always heard the phrase: we grow out of the things we liked as kids. I just find that to be completely wrong. What is so wrong with still loving any fandom when you are an adult? I feel very lucky to have my people; being a fan of Harry Potter has helped me gain so much in the ways of friendship, growing relationships with people I probably wouldn't have ever met if it hadn't have been for these books and the movies that followed them. Just because I have grown up doesn't mean I have to stop enjoying things I liked as a kid.
I don't really like the idea that once you become an adult you can't enjoy stuff you love like comics, movies, and books like Harry Potter. While there have always been certain fandoms for both kids and adults to enjoy, others have thought most adults that liked something aimed at a younger generation is something you shouldn't enjoy if you're above a certain age. I don't believe that could ever be something I would do. I have grown into a passionate fan who now appreciates many different styles of writing due to my love of this fandom.