Happy Birthday, Natalie Portman! Take a Look at Her Six Greatest Roles
To celebrate the actress' birthday and illustrious film career, here are some of my favorite Natalie Portman movies.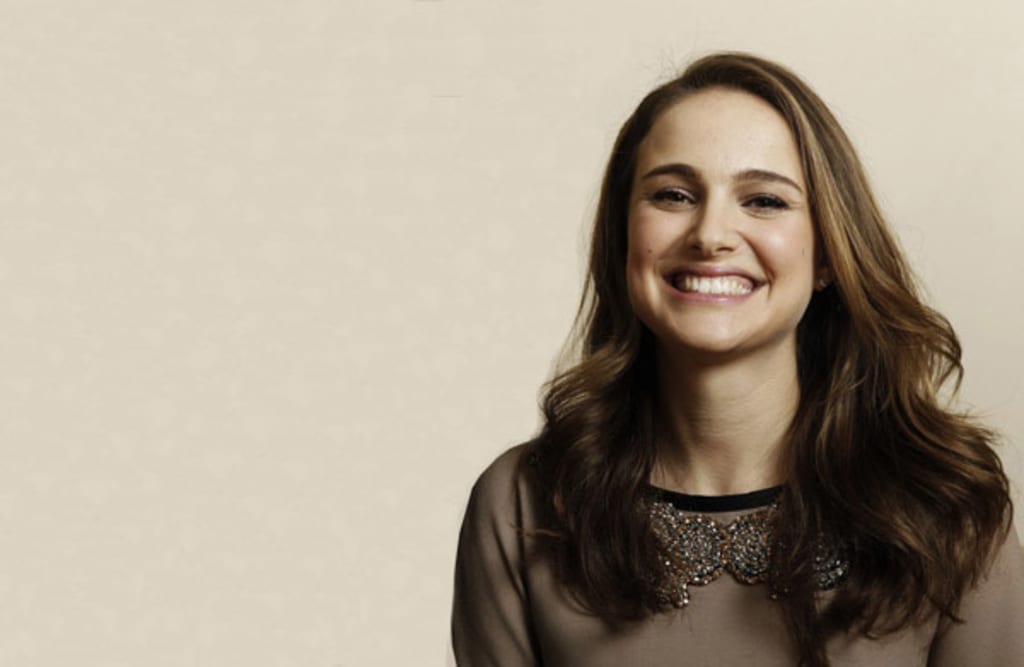 The first time I saw young Natalie Portman as the child assassin Mathilda in Léon: The Professional, I was instantly smitten. It was one of the roles that introduced us to the would-be A-lister and Hollywood powerhouse.
Her versatility at such a young age made her a household name, and proved that she's a force to be reckoned with. To celebrate the actress' birthday and illustrious film career, here are some of my favorite Natalie Portman movies in chronological order:
The film may be called Léon ( or The Professional), but the absolute scene-stealer is Mathilda. Portman played the neglected 12 year-old girl who pleaded with her neighbor Léon to teach her skills to avenge the death of her little brother. It's such a gripping movie from start to finish, that for several years of my childhood, I sported Mathilda's hairstyle.
It's also worth noting that the year after that, she gave a rather brief, but gripping performance as Al Pacino's stepdaughter in Heat.
Portman was still in high school when she filmed the first Star Wars prequel; she reportedly did not attend its premiere to study for her finals. She was also the sole reason I watched the prequels as a kid.
Closer is a romantic-drama film written by Patrick Marber based on his play of the same name. It's a story of love and deceit, and deteriorating relationships.
The film was nominated for a number of awards. It got Natalie Portman her first Academy Award nomination and first Golden Globe win.
Portman's role in the political thriller V for Vendetta stuck with me the most. It's set in the late 2020s; the world is in a turmoil, there's a pandemic of "St. Mary's Virus" in Europe, which has caused the election of a fascist police state ruled by the Norsefire party in the UK.
Though the film was released over ten years ago (and the graphic novel over 31 years ago) its themes still ring true today. If watching it doesn't wake up the social activist in you, I don't know what will.
Black Swan was just exhilarating from the start. It is so brilliantly executed that you feel for Portman's character, Nina, and her struggles to achieve artistic perfection. Once a person loses the thrill in what they do and fails to embody the perfection needed for the art, they will feel threatened and pressured by anyone being compared to them.
In this case, it was Lily, portrayed by Mila Kunis. At the end of the film however, even though the stakes were high and Nina almost descended to madness, she achieved her personal goal of artistic perfection. Black Swan was a surprise box office success, garnered multiple Academy Award nominations, and ultimately won Portman her first Academy Award, second Golden Globe, a SAG, BAFTA, and BFCA in 2011.
The film was based on the autobiographical novel by Israeli author Amos Oz of the same name, and was the first feature film Portman directed. This was also her first film where she spoke Hebrew and took considerable efforts to remove traces of her American accent. A Tale of Love and Darkness spoke of memories both beautiful and painful, untimely good-byes, and a new start. The film opens nationwide August 19th from Focus World.
Natalie Portman proves time and again that she's not just a beautiful face and a brilliant mind, she also has a golden heart. She's an advocate for animal rights and has supported antipoverty activities for women and children, that and other worthy causes.
We wish the awe-inspiring Natalie Portman a very happy and blessed birthday!