Halloween Movies/Shows to Watch
The Cute and the Scary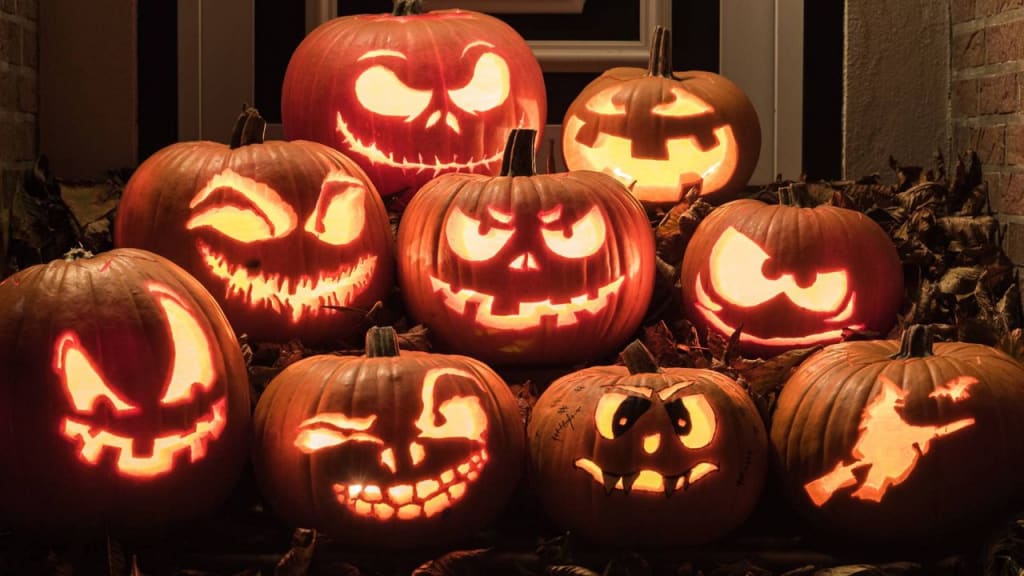 Happy October! Though I am very not a Halloween person I thought I would share my list of conventional and unconventional movies for spooky time.
If you want some family friendly, not so scary options then we are kicking off our list with Kiki's Delivery Service. This is my favorite Studio Ghibli film and it is just about the perfect movie. A young witch must travel to a different town to begin her training and as Kiki's flies away so does my heart. This film is sweet, funny and warm and it genuinely feels like getting a hug everytime that I watch it. It's a perfect anytime film but what better time to break out the magical colors of Studio Ghibli then Halloween? Kiki's is a perfect family film as well as being perfectly suited for an adult that likes cute Halloween instead of scary Halloween.
Another cute Halloween addition to this list is the ABC Family's Sabrina the Teenage Witch. A comedy on its own, this series gets rid of scary witches and replaces them with loving, homey witches. Sabrina is going through her teenage years and must learn to balance that with her powers. The perfect series to pass on to a new generation of young girls who always wished they had magic powers.
Keeping with the teenage drama theme, the perfect blend of sweet and scary is Buffy the Vampire Slayer. Having episodes that are straight comedies, ones that are heavier on the drama side and ones that are a bit terrifying this show is perfect for any lover of Halloween. Now I would never ever suggest only watching part of this show as it is all brilliant and has changed pop culture as a we know it, but I understand if you don't want to do a seven season binge the week of Halloween (though I say to that, don't be a quitter and commit!) the best episodes to watch for Halloween are in fact the Halloween episodes; 1.10 Nightmares (not a halloween episode, but perfect for exploring your inner fear), 2.6 Halloween, 4.4 Fear Itself, 5.1 Dracula. But seriously, watch the whole series.
Now we transition from sweet and cute scary to like, actually scary. Still to offset the scary with some humor we have Beetlejuice. A timeless halloween classic that stars Geena Davis, Alec Baldwin, Winona Ryder and Michael Keaton, couldn't pick a better cast to spend time with during the spooky times. This movie holds up so well it even warranted its own musical (which you should also check out). I strongly recommend Beetlejuice, Beetlejuice, Beetlejuice!
Less cute but more creepy we have one of Tim Burton's best works, The Corpse Bride. Now you can't really have a Halloween movie list without including Tim Burton so here we are, though he has many in his body of work that would make excellent additions to this list, The Corpse Bride is my personal favorite. It has romance, Halloween vibes and one of the most insanely scary color pallets of any film in existence. If one could find a drive in showing this it would be absolutely perfect.
Now to conclude this list we have perhaps the most underrated satire of all time, Jennifer's Body. A movie that was marketed so poorly that many people simply missed the point, but if you are into social commentary, death and Megan Fox then this is the perfect Halloween movie for you. If you can't handle blood however, I might give it a second thought. Though not overly gorey, the film does give us some semi-graphic scenes so view with caution.
So whether cute or scary I hope everyone finds something new to watch this spooky season!
Reader insights
Be the first to share your insights about this piece.
Add your insights