Halloween Ends Review No Spoilers | Is Halloween Ends the Last Movie
How good is Halloween Ends Movie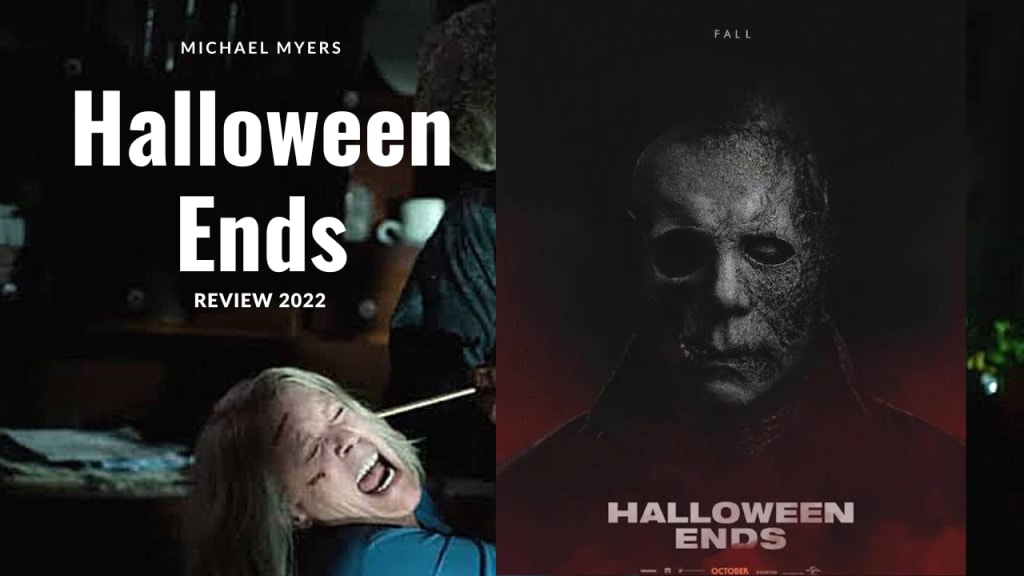 How are you all? These days I am traveling a lot, and in the meantime I saw the 13th film in the Halloween franchise, Halloween Ends, which was released a month ago in India.
In India, Halloween Ends has been released in English only; in total, this film is one hour and fifty-one minutes, and the co-writer or director of the film is David Gordon Green.
Halloween Ends is the last film of the Halloween franchise, but when I finished watching it, I felt that the story could continue further; its story has so much potential, although Blumhouse had the rights to Halloween Ends, and now the rights to this film series will go to its co-producer, Malek Akkad.
So if any film from this franchise comes out in the future, it will not remain under Blumhouse production.
Halloween Ends Review
As previously stated, Halloween Ends is the thirteenth film in the Halloween film franchise, the first part of which was released in 1978, followed by nine more parts that had nothing to do with the story of its first part.
Then, forty years later, in 2018, a film in this franchise called Halloween was released, continuing the 1978 story.
I have also seen the first film of this franchise, which was released in 1978. All the actors who played their respective characters appeared in the 2018 Halloween film.
Jamie Lee Curtis, Nancy Kyes, Donald Pleasence, and all the other characters have once again played their characters very well, and for this reason, there is a sense of continuity.
If someone goes straight from the 1978 Halloween film to the 2018 Halloween film, he will notice no abrupt changes; the character's personality, tone, and everything else have been very well maintained.
By the way, I did not like the Halloween Kills that came in 2021 as compared to the 2018 Halloween film, in which the story has been continued smartly and beautifully.
Given how Halloween Ends has begun, it does not appear that this is the end of the franchise, but rather that something new has begun. For example, a new character has been introduced, which is very fascinating.
The way it has been developed, the way changes happen in his personality, I wanted to see more of this character, but this is the last film, so I don't know whether the creators are able to continue with that character or not.
But the way it ended, I think yes, its creators will take it forward because the dead body of a character is not seen in the ending, and this is the end of Michael Myers; he can't return anyhow, but in the ending, a sentence was heard saying that the devil never dies but appears in different forms, so if the makers want, they can easily progress the story.
Overall, many films can be made about the new character that was introduced in this film.
Halloween Ends 2022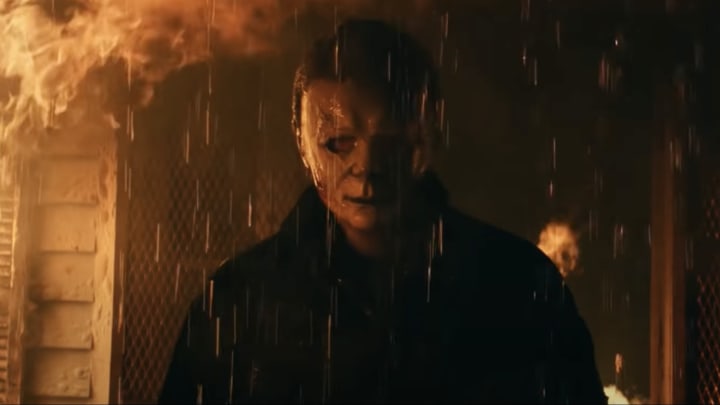 The love stories of both Laurie Strode and Michael Myers have ended here. I used the word "love stories" because Michael Myers has always been so obsessed with Laurie Strode that he does not even think of leaving her.
There are so many people in the world, but Michael Myers always chooses Laurie Strode. Forty-five years have passed, so we can call it a love story, which has now come to an end.
Now, if we talk about violence in a slasher film, because many people enjoy slasher films because they get to see a lot of bloodshed, let me warn you that Halloween Ends will not satisfy you much.
There is no violence at all in the first half. A lot of time has been spent building things up regarding the new character, and that's why I did not feel that this is the end, but rather that the makers have introduced a new character and are developing him.
Yes, the violence in the second half was good, but don't compare it to the other films in the franchise because this one does not contain the same amount of shockingly extreme and upsetting violence.
Wrapped
Overall, Halloween Ends does not disappoint from any angle; you can see it once without any expectations, and you will definitely like that new character. Except for that character, there is nothing new in this film; the same things have been shown. which has been happening in this franchise for years.
If you have seen this film, do not forget to share your experience with me.
Reader insights
Be the first to share your insights about this piece.
Add your insights