Hailee Steinfeld Rumored To Be Cast As Kate Bishop for 'Hawkeye' on Disney+
What do you think?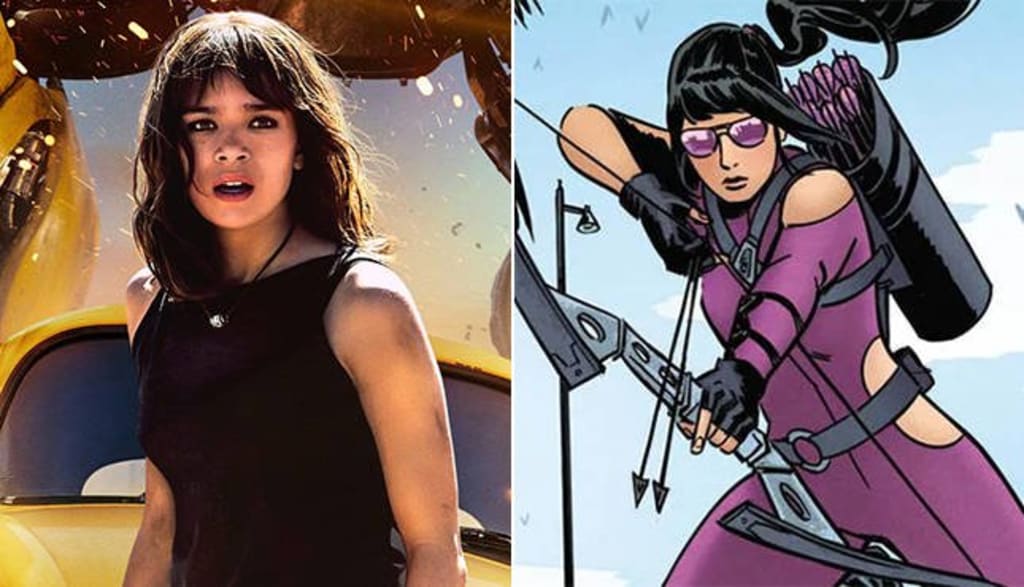 One of the upcoming shows for Disney+ is a series about one of the less famous (at least to casual movie-goers) of the Avengers (especially before the 2012 film). This Avenger is, of course, the bow-wielding Hawkeye. A perfect shot with his weapon of choice, he developed a small following, but was never as popular as the core three of Captain America, Iron Man and Thor. Part of that likely is due to the fact that even in comic lore he does not have the draw that the other three do. The other part, however, is likely due to the fact that he never had his own standalone films or shows to introduce Jeremy Renner's take on the character.
That will all change shortly.
A Hawkeye TV show has been announced for streaming on Disney+, though a lot of details about it are rather scarce at the moment. There have not even been confirmed directors or extensive casting details outside of the fact that Renner will be reprising the role that truly pushed him into stardom after starring in such hits as The Town and the Best Picture winning The Hurt Locker, both of which netted him Oscar nominations.
One of the names that has been floating around repeatedly is that of Hailee Steinfeld as Kate Bishop, member of the Young Avengers and the third person to take on the Hawkeye moniker in the comics. Steinfeld's major breakout role came in 2010 remake of True Grit, directed by Joel and Ethan Coen, a role that netted her an Oscar nomination. Since her breakout, she has been in such films as the Pitch Perfect sequels, Bumblebee, and, most notably, Spider-Man: Into the Spider-Verse as Gwen Stacy/Spider-Gwen. Her experience with the latter role is possibly why she is being considered for the role. We have seen her pull off a Marvel superhero before.
Adding Steinfeld would likely draw viewers into a show that might not have a ton of draw as is. As stated before, Hawkeye is not as major of a player in the Marvel universe, despite having a small following. A show featuring him would not be as immediately popular as an Iron Man standalone show.
The release date for the show is currently up in the air. With the COVID-19 pandemic, any show or film that would want to shoot is currently on hold, with even simple things like auditions being made more complicated. However, the show is currently slated for a 2022 release. However, filming is set to begin in October of this year, so it may still be affected by the pandemic.
Nothing about the casting is completely confirmed. As stated above, casting and even directing duties are only rumors at this point, though a lot of names have been floated for various roles, both in front of the camera and behind it. Disney has a lot of shows on the docket, so it is not like this one is the only one that they are working on. Everything at this point is pure speculation, including the inclusion of Kate Bishop herself, much less Steinfeld being cast as her. With two years to go until the projected release date of the show onto Disney+, we have a lot of time for more details to be revealed.
This show is a prime opportunity for Hawkeye to finally get a lot of recognition that many people feel he deserves. He is often viewed as one of the more underrated Avengers. Now, with this show, we can get to know more about him. With the rumored appearance of fan favorite Kate Bishop, we could see a dynamic not yet explored in Marvel shows, whether Steinfeld is wielding the bow or not. Many fans are hoping that she is.
Written By Tommy Durbin
Syndicated from Culture Slate