Goodbye Sweet Betty
Mourning Betty White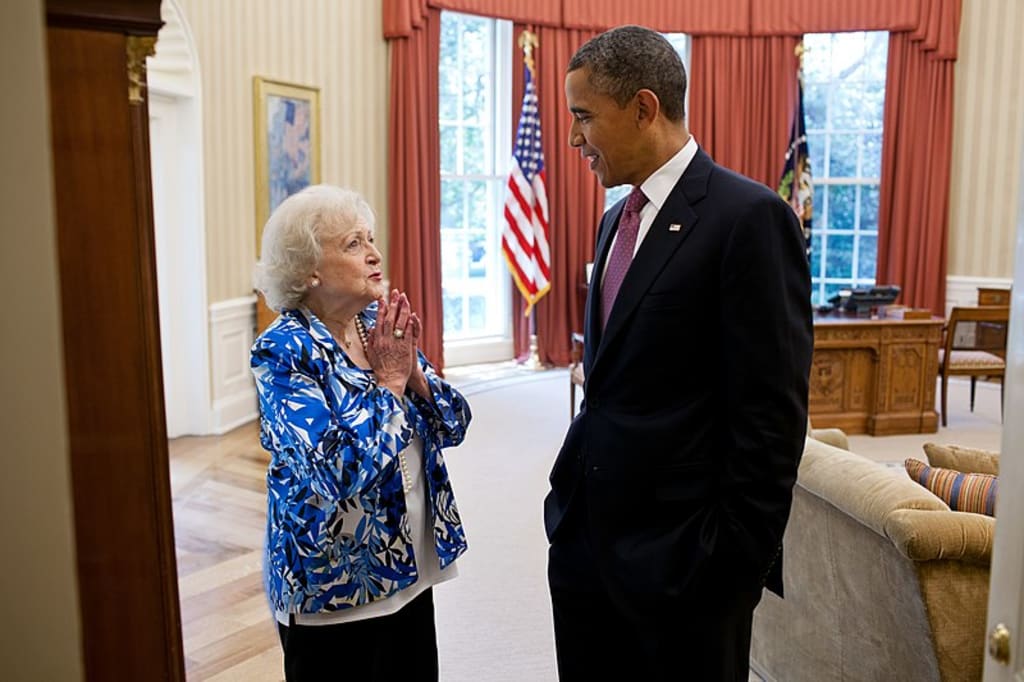 Pete Souza, Public domain, via Wikimedia Commons
As If 2021 Didn't Suck Enough
For a few hundred reasons, 2021 was completely and utterly horrible. There were the ravages of the pandemic. We all felt gas prices going through the roof, with California seeing a new record high for the country. Inflation hit all of our pockets with higher grocery prices, higher consumer prices, and wages not keeping up. We've lost friends, relatives, and seen our country divided.
Then came the end of the year and the hope for things to look forward to in 2022. One of those things for movie fans, fans of pop culture, and fans of life was seeing the iconically adorable Ms. Betty White hit her 100th birthday in what would have been just under 3 weeks. After watching her in the Golden Girls, seeing her steal scenes in the movie The Proposal, watching her speeches, and her interviews, I was excitedly looking forward to seeing her have that 100th birthday because she's just as much a part of American life as cheeseburgers, rock and roll, and the Pepsi Vs. Coke war.
The Saddest Last Day Of The Year
Betty White had a long and storied career, perfecting the secret to longevity. She made us all laugh.
The world suffered its' most depressing loss of 2021 on Friday morning when it was announced that the late "Golden Girls" icon had passed away just before her 100th birthday, just days before having shared her secrets on living a long life. "I try to avoid anything green," she joked with People magazine when asked about her diet plan. "I think it's working."
Just a couple of days ago, right before the heartbreaking passing of the icon, White also told people, "I'm so lucky to be in such good health and feel so good at this age."
L.A.P.D. Spokesman Mike Lopez told the Post that officers responded to a radio call Friday at about 9:30 a.m. concerning "a natural death investigation" at the iconic White's Brentwood, California home. White's agent and close friend Jeff Witjas later confirmed her passing to People Magazine.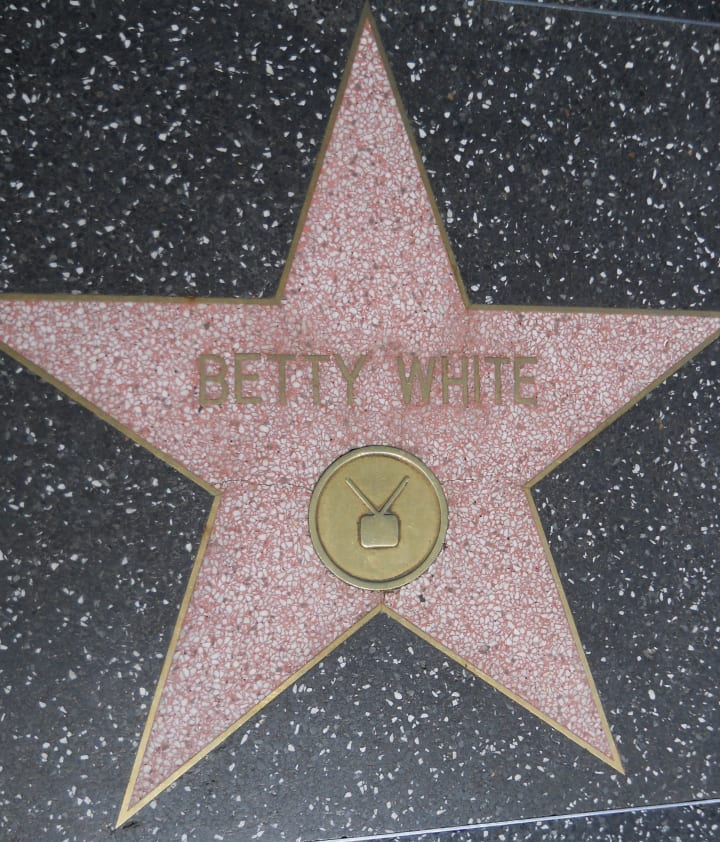 The World Would Have Celebrated Her 100th
The world looks different now. That sentiment was shared by Ryan Reynolds after learning of the passing of Betty White. Reynolds and White starred in the 2009 movie "The Proposal", and ever since Reynolds has been known to refer to White publically as his "ex-girlfriend."
"I've heard Ryan can't get over this thing for me, but Robert Redford is The One"

--Betty White
Fans everywhere were clamoring to see the actress celebrate her 100th with a special one-night-only event known as "Betty White: 100 Years Young--A Birthday Celebration."
Distributed by Fathom Events, and planned to be shown in just 900 cinemas nationwide on her birthday, January 17th, 2022, it remains unknown at this time if Fathom Events will still put on the show.
The production, set to explore the beloved American Icons life behind the scenes, as well as her relationships with friends and her staff and her life as an animal advocate.
From President Joe Biden to the stars of Hollywood and onto her millions of fans, this morning's news was like a punch to the gut.
"The world looks different now. She was great at defying expectation. She managed to grow very old somehow, not old enough. We'll miss you, Betty."

--Ryan Reynolds
The stars took to Instagram and Twitter sharing their collective sadness over the loss of their friend and colleague.
William Shatner tweeted how White was "a sweetheart to the world and a gift to the entertainment world." For anyone that ever watched White's work you know that is an understatement. We all thought that 2020 was the worst year ever but Daniel Dae Kim added: "2020: 'i'm gonna make this the worst year ever.' 2021: 'Hold my beer...'#RIPQUEEN."
Thank You Betty
In recent years you were an example of badass. Your spirit, your inner majesty, your twinkling smile, and your infectious laughter gave the world an unending hope that we could all live a life of such length and purpose as you did. You were an incredible talent. I enjoyed watching you on television, and in your movies, and at every special event and roast you attended. You quite simply made someone up above jealous of the rest of us getting to have you for this long. Keep em laughing Betty...
About the Creator
I have always enjoyed writing and exploring new ideas, new beliefs, and the dreams that rattle around inside my head. I have enjoyed the current state of science, human progress, fantasy and existence and write about them when I can.
Reader insights
Be the first to share your insights about this piece.
Add your insights