'God Shows Up'
Heaven Becomes Hell.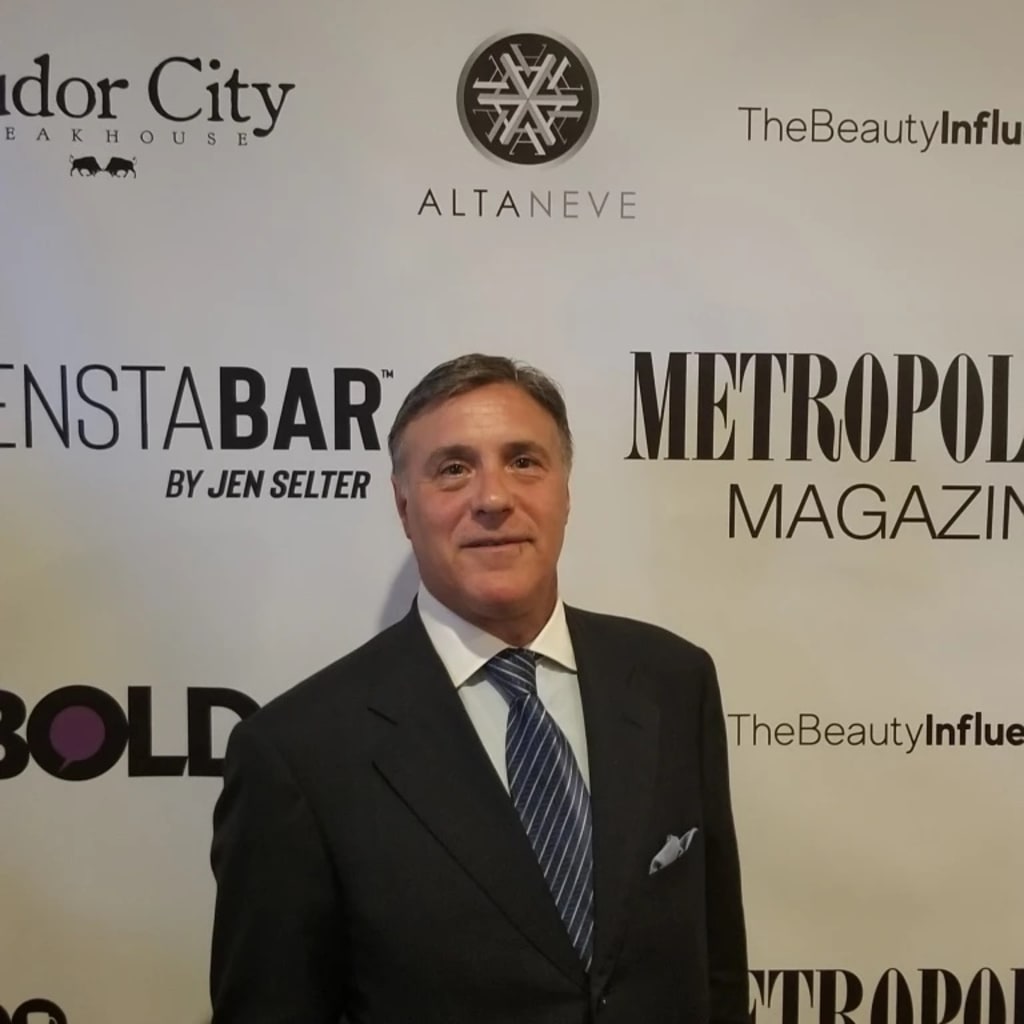 Robert Massimi.
It seems the heatwave is too much for theaters; thinking I was reviewing I Spy A Spy, I ended up at The Actors Temple instead to see God Shows Up because the St. Clemente Theater had no air conditioning and had to cancel the show.
God Shows Up is about a televangelist who is very similar to Joel Osteen; he has a big-domed stadium to preach in and makes oodles of money by preaching "the more you give, the more God will give you." Dr. Thomas Issac Rehan (Neil Mayer) is a man who sells everything from Jesus flip flops to religious car fresheners. Since his preaching is multi-denominational, Jews, Muslims and Christians alike can order any of his products in their religious beliefs.
The good doctor is all about saving souls; he brings up his loyal production person on stage, Consuela (LeeAnne Hutchison), who was dying but has been saved because she gave money to be healed. Hutchison (who I last saw in A Lovely Sunday At Creve Coeur) was funny and witty in her role as the poor shlep for the preacher.
All seems to be going well for Dr. Rehan. He has a huge house, several cars, chauffeurs, maids, weekend staff, personal trainers and chefs to make his life easier. His wife and family enjoy vacations to Paris and life could not be better preaching the word of God; then God shows up on his show and things change for the worse, and so does the show, unfortunately.
God (Lou Liberatore) is a funny, as-a-matter-of-fact type of God. He pokes just enough fun at the preacher to make him very uncomfortable. When God enters the play, it is still good and still keeps your interest, but soon goes downhill when the funny becomes overly ridiculous. The jokes and the shtick borders on dumbed-down camp. Liberatore is very good at comedy, playing the role of instigator as he did in Daniel's Husband. If he was able to give the same kind of performance in this role, the play would have great success. Instead, the play starts down the path of absurd.
All three actors are very good in this play, and so is the direction by Christopher Scott. The problem is that the hashtag jokes and the jokes about what was actually said in the Bible and what was meant to be said were just not funny. Writer Peter Filichia has God as a campy gossip. We hear which Hollywood stars and musicians are atheists and who's a bad boy among the stars.
In its glam lighting, Joan Racho-Jansen does a very good job keeping the show light and breezy. Jansen captured the spirit and the upbeatness in which the three actors banter about. In the end, the evidence of the evil reds were masterful with a flair for the dramatic.
If the play stayed on course and didn't go off the plains with God being so prissy, it would have been a terrific show. The play was well staged, well directed and the actors were all in sync with one another. Lou Liberatore (Daniel's Husband, Burn This) would have been better served if he kept jabbing the preacher like he started out doing. When relegated to the camp, the play became too schmaltzy and lost its appeal.
Maybe the next time we see God he will hammer away at the televangelist in a different, more funny way rather than hash-tagging us to death. In the end, especially in a heatwave where people tend to get more restless than normal, audiences want a play that stays continual throughout the evening. God Shows Up starts off brilliant, and it has a great pace to it; then it changes course and becomes a log jam of stupid, campy jokes that cheapen the play. The writer of this play (a former Drama Critic himself) should know that more than anything else in theater, is that consistency is everything.