Genre, 24 Frames a Second
Prints dug from the archive curated for you.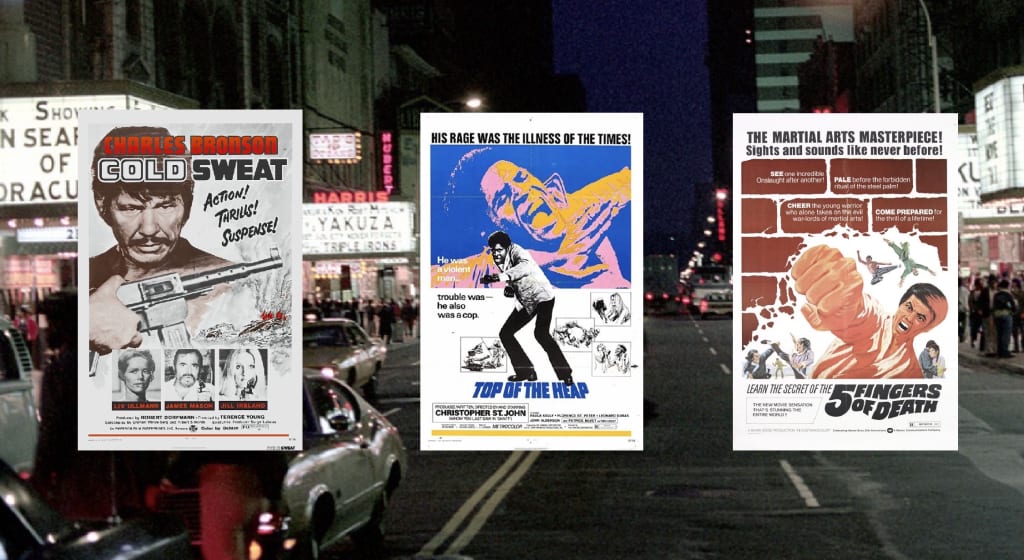 Background photo from The Grindhouse Cinema Database / Poster images from Imdb
Let us say, someone is in conversation with another person and they begin chewing the fat on movies. A few opinions thrown out to each other go by, then one of them asks, "What's a good western to watch?", now hit the pause button. In this scenario a good 99.9% percent of people have no problem with a question like that and are eager to flood the gates with a film or two. But it is too blanketed of a question and even more so with what is recommended. A "western movie" can mean anything, Showdown at Boot Hill (1958) is a completely different movie than The Wild Bunch (1969) and even more so McCabe and Mrs. Miller (1971) is a different breed of western. A gamble is now in effect as that person may end up wasting an hour or two of their time not liking what has been recommended to them. Because a vague question will bring forth a vague answer.
For reasons such as above, it is why I seek to find out more about that certain person's taste, "What is a western you like?", they may reply "Fistful of Dollars", and now what was out of focus is perfectly crystal clear. I get where they are coming from, then I can either go from there and list off or I can pry furthermore asking them what they specifically liked about said film, to then pinpoint a finer film for their palate.
This is where mere recommendation turns into what is superbly better, curation.
Curation allows for more of a methodical approach to giving a film in someone's hands, it brings it down to a more personal level. As if curation is like cooking a warm painstakingly crafted tasty homemade dish for a loved one that they look forward to having. While a plain recommendation is like telling someone who likes Italian food to go eat chicken alfredo pasta from Domino's Pizza.
With all of that said, this paper will be presented in two portions. The beginning of both sections will start off with a film that you most certainly have a positive opinion on. Confidently, because if I were to go up to anyone and ask them their opinion on each of those three movies, 90% of them would say they liked or even loved said film. For sure I know you would be part of that 90 percentile. From the "beginning" film I will then curate a film based off of that, then based off of the second I will provide another film, and so on and so forth. Most of the movies curated for you will be a cool mix of awesome subgenres, exploitation films, foreign films and forgotten gems. Being able to go down such an extensive rabbit hole of neat genre films based off of well known films, I hope to expand your horizons cinematically through the ease of your own film taste.
Knowing you are a movie lover too, I will also provide some anecdotes and or insight on the actors or directors of these films in case if you liked their work so much, then you would have even more to enjoy!
Also from time to time I may even pick apart really specific elements, portions, and themes from these films to provide better context for the next curation as that will replace the "conversation" that is not here. Existing purposefully to mirror what would be a really fun and enjoyable conversation about movies, while furthermore, to create an even better curation for you, the reader.
Without any bluff whatsoever, every single one of these movies mentioned are worth your while.
So sit back, bust out your notepad, and soon you will be glued to the screen while enjoying a bowl of popcorn!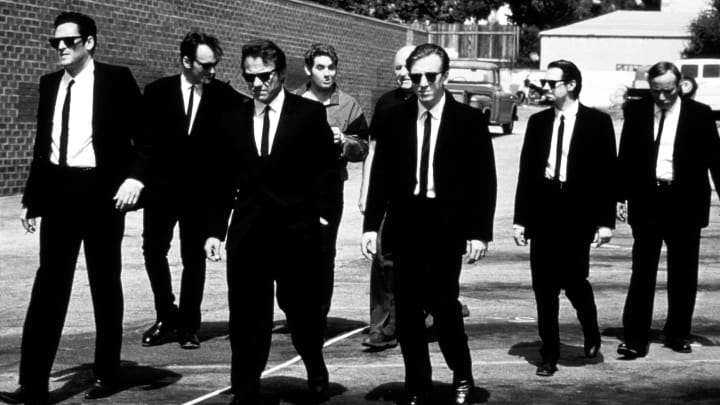 Reservoir Dogs (1992)
Our first film to start off this section is one many will consider to be a staple in their favorite film rotation. So besides the obvious, surely you enjoyed what Reservoir Dogs' style did for you as the viewer. With its mood that the style conveyed: the confrontational mood. Undoubtedly given to everyone who sees this film, the whole "getting down to business" aspect is felt to the full degree.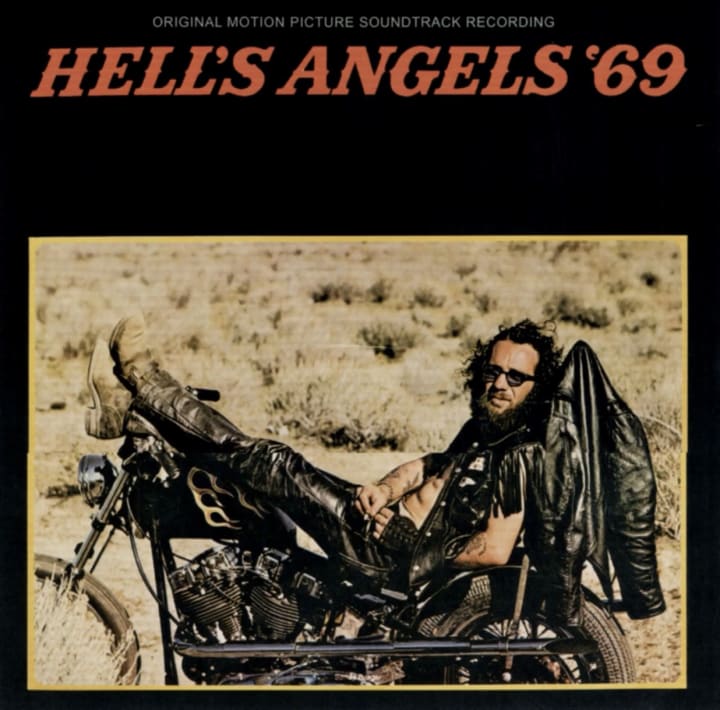 Hell's Angels '69 (1969)
Having said that about Reservoir Dogs, you will love Hell's Angels 69. The way in which this story is constructed makes one can not help but keep their eyes locked onto the inside of the four corners of the frame. Two wealthy brothers one day out of the blue join the Hells Angels disguising themselves with alternate egos. In hopes to pull off a master heist they both have in mind, using the Hell's Angels as a smokescreen for the operation. One of the best heist film plots to ever be conceived that will keep you guessing until the end, also sharing a similar tone established in Reservoir Dogs with the whole "getting down to business" aspect. It stars Tom Stern (The Devil's Brigade, Angels From Hell, The Entity) and Jeremy Slate (I'll Take Sweden, The Born Losers, True Grit [1969]), both of whom made the story for the script.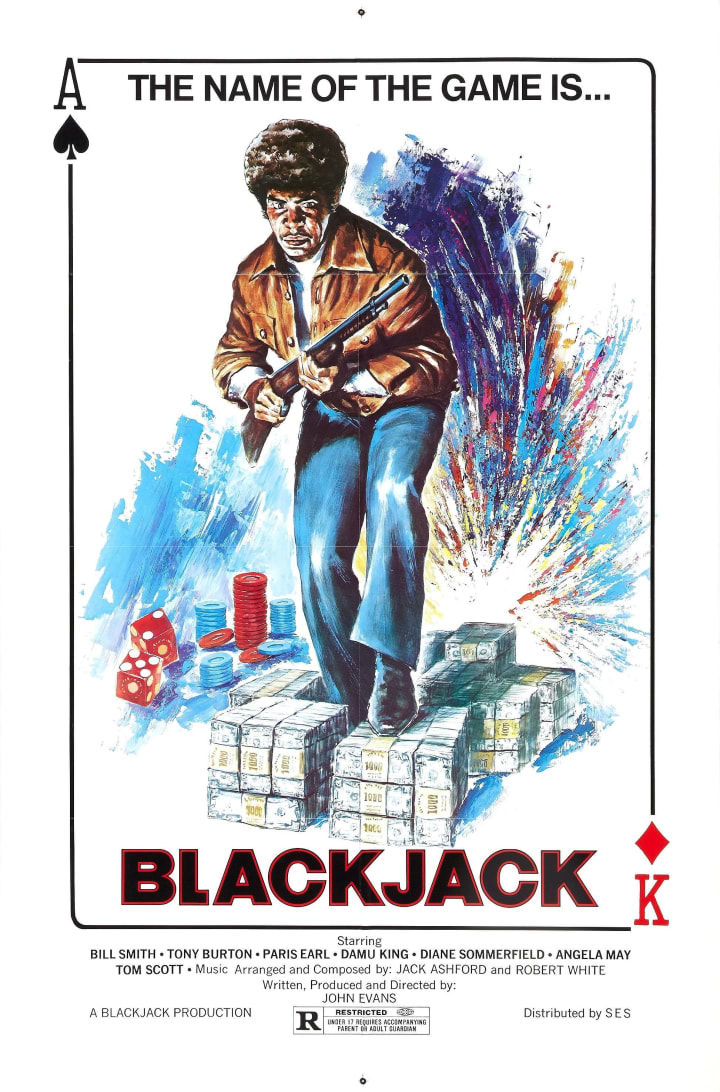 Blackjack (1978)
A blaxploitation heist film written and directed by John Evans (The Black Godfather, Speeding Up Time). Here we have another Vegas set heist film featuring a different spin on the genre. Typically a heist film entails a band of criminals hired by a mob boss to rob a bank, nothing more nothing less. However, this film's story is about a gang's boss coming home from prison to give news to his gang about a job he planned. The plan is to rob mafia bosses all throughout Las Vegas in the course of one night. The film's premise and execution really makes for a nail biting viewing as it adds that extra level of danger where you fear for these character's lives.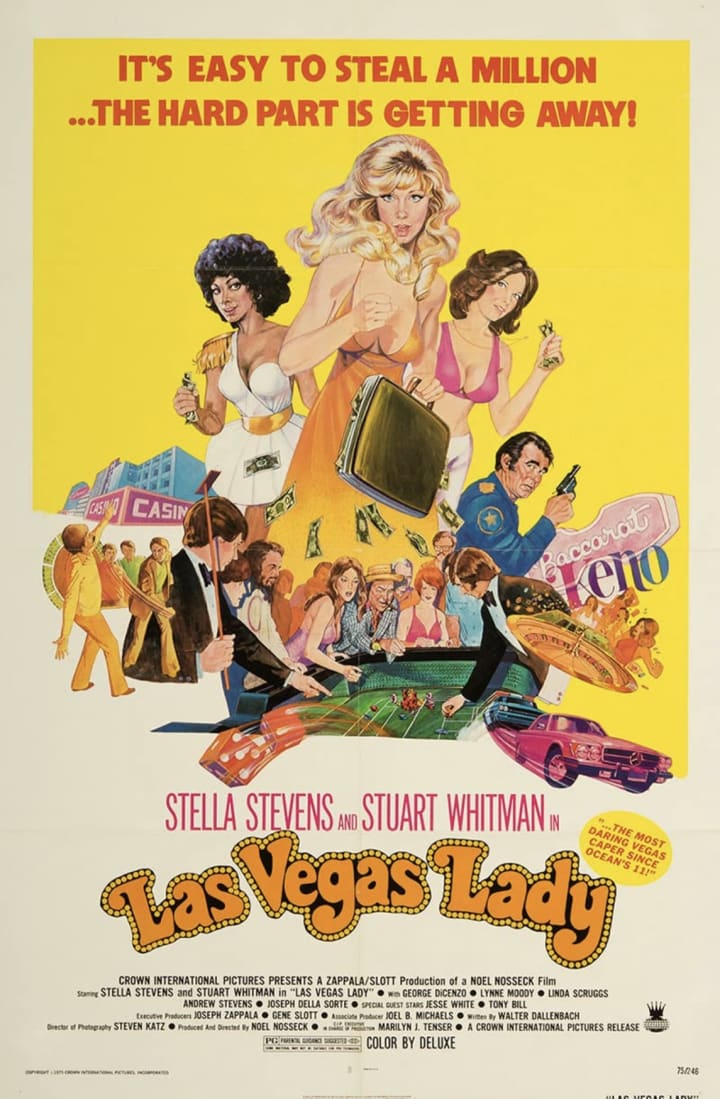 Las Vegas Lady (1975)
Streamlining further into the Las Vegas heist film subgenre, here is Las Vegas Lady starring the very cool Stella Stevens (The Ballad of Cable Hogue, The Poseidon Adventure, Cleopatra Jones and the Casino of Gold). About a woman who is given the opportunity to get half a million dollars by robbing a Vegas casino with a gang of other ladies. This film features one of the best performances by Stella Stevens amongst a great ensemble of actresses in this terrific female led film.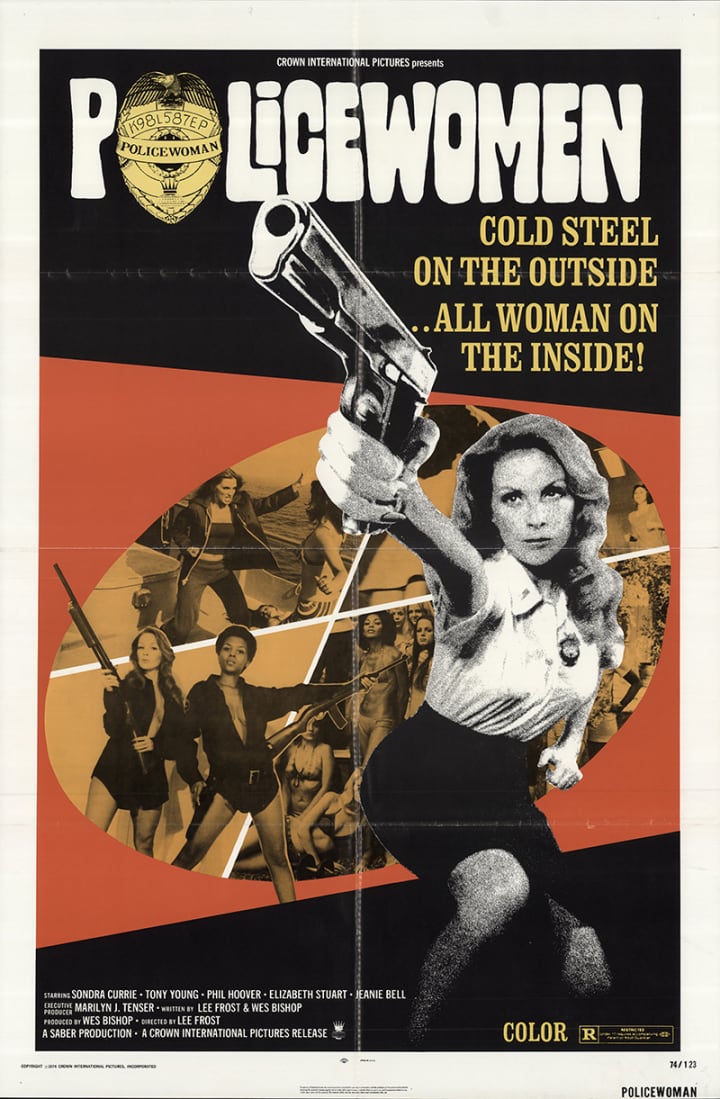 Policewomen (1974)
Knowing you enjoyed Las Vegas Lady, you will love Policewomen. Because you just saw in the previous movie a foxy group of women pull off a badass heist, and by the end of it you were left wanting more. So you are given more in this film, with not only a band of ladies being badass, but actually kicking some serious ass. About an undercover cop played by Sondra Currie (Jessi's Girls, The Concrete Jungle, The Hangover) influtrating an all female criminal outfit. Similar to how Reservoir Dogs operate. This film also has a notable role played by Jeannie Bell (TNT Jackson, Disco 9000, Some Like it Cool) who has some great moments in the movie. Policewomen features a slew of hair raising action scenes that will leave you on the edge of your seat. Now however do not mistake this film for the television show Police Woman (1974-1978)!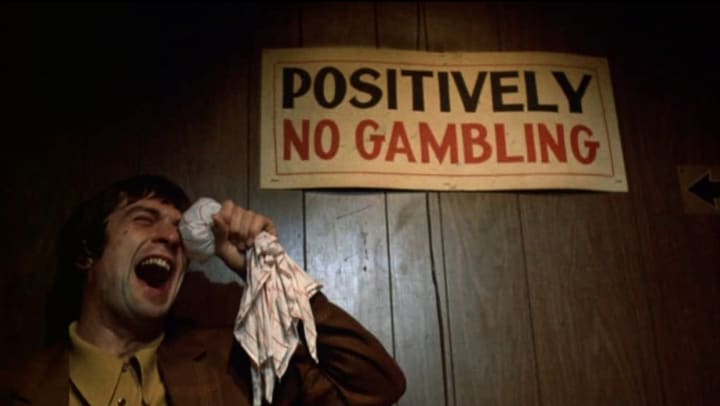 Mean Streets (1973)
If you have not checked out Mean Streets at this point in your life then I strongly suggest you do. One of the best early works of Martin Scorsese (Who's That Knocking on My Door?, Alice Doesn't Live Here Anymore, After Hours) that really put him on the map as one of the most energetic new directors of that time. Starring Harvey Keitel (From Dusk Till Dawn, Thelma and Louise, Clockers), Richard Romanus (Russian Roulette, Murphy's Law, Protocol), and Robert De Niro (Hi Mom!, The Wedding Party, The Deer Hunter). Every single performance in this movie is impeccable, and even that proclamation is still an understatement, telling you multitudes how every actor was on their A game in this movie. Mean Streets has Jeanie Bell for a couple of scenes too! Let me tell you, Mean Streets erupts with energy, especially with the aid of cleverly timed songs of that era from bands like The Rolling Stones, Derek and the Dominos, and The Marvelettes. Similar to how Reservoir Dogs does it, this film offsets its anger, chaos, and boiling room atmosphere with those songs, as they are poppy in sound. Frankly what it does real well too is it sets its mood very clearly and rides that horse until the sun sets.
What really ties this film to Reservoir Dogs is they both focus on the relationship of the two leads. Charlie and Johnny Boy in this film, while it is Mr. White and Mr. Orange in Reservoir Dogs. To be more specific, the space that both they share in the middle of the venn diagram they are on, contains the ramifications brought out from each relationship of the characters and the moral tug of war that comes out of those ill fated relationships.
You may have picked up on that aspect in both of those films, which truly is the most intriguing thing about those movies. So along that line you should check out this next film.
Cobra Mission (1986)
An Italian made war film (this genre is known as "Macaroni Combat") about four Vietnam War vets who struggle internally about their time in the war and their social status as Vietnam veterans back home in the states. They are racked by guilt as they felt they could have done more in the war to save their fellow soldiers. So these men come up with a solution to go back to Vietnam to free soldiers who are still held in P.O.W. camps in hopes to redeem themselves and eradicate their pain. Sort of similar to how the character Charlie in Mean Streets feels as far as moral guilt goes. For the first half of Cobra Mission, it actually has an absurd similarity to Reservoir Dogs as far as how style and emotion plays out. The whole confrontational mood is prevalent when the four vets are left to deal with their problems. Accompanied by the "getting down to business" aspect during the conjuring of their game plan to return to Vietnam. To string it out more, the band of men in Cobra Mission all look as if they could play the characters in Reservoir Dogs. So having Reservoir Dogs in mind while viewing this film will have a really cool effect on you.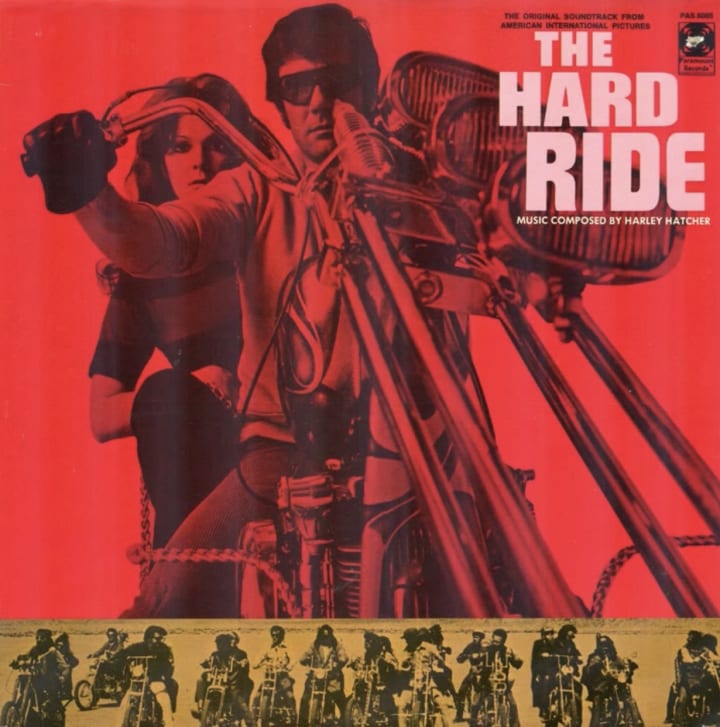 The Hard Ride (1971)
The Hard Ride will absolutely make you well up with tears. Imagine if Cobra Mission was split down the middle and we were only left with the first half. Now further imagine if that first half was stretched out to a feature length and made into a rock and roll ballad. Yes, you heard me. The Hard Ride takes all of the best elements of Cobra Mission and turns each one melodramatic as can possibly be. All while finishing it off with some of the best soulful rock songs you have ever heard in a movie. The story is about a Vietnam War GI named Phil (Robert Fuller) who is back in the U.S. to fulfill a dying wish from his wartime buddy Larry (Alfonso Williams). Larry wished to Phil, to give his chopper to a long lost leader of a biker gang he used to be in before the war. This wish sends Phil on a cross country journey to find Larry's hidden leader. Phil also finds Larry's old girlfriend (Sherry Bain) along the way and eventually gets entangled with a treacherous biker group while trying to fulfill the dead man's wish. To say with ease, it has to be one of the best biker films ever made and one of the most heartbreaking stories put on celluloid in the biker film genre. One hundred and fifty percent, you will dig this film.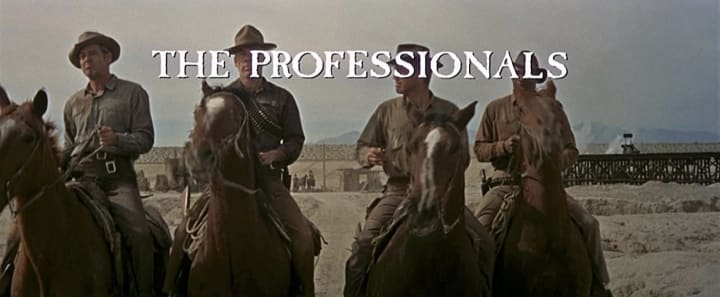 The Professionals (1966)
"Lets go to work" is a line directly taken from this film used in Reservoir Dogs. However that has to be one of the best lines for setting up this mission film. The story is about a band of cowboys hired by a wealthy man to retrieve his stolen wife held up in Mexico by bandits. In the name of the title, every man in this mission is a professional in different fields. Whether it is being a gunslinger or knowing about explosives, each man in the brigade has a specific duty to fulfill. Making the outfit run abnormally smooth, it results in their mission being done expertly. The last half of The Professionals contains one of the best suspense driven mission scenes ever pulled off in a western. Not to mention, the cast is something else, this film is studded with stars, featuring Burt Lancaster (The Rose Tattoo, Gunfight at the O.K. Corral, Apache), Lee Marvin (Seven Men From Now, The Delta Force, The Man Who Shot Liberty Valance), Robert Ryan (Battle of the Bulge, Tender Comrade, Escape to Burma), Woody Strode (Once Upon a Time in the West, Spartacus, Sundown), Jack Palance, and Claudia Cardinale (The Pink Panther, Don't Make Waves, The Hell With Heroes). The Professionals closes out this first section, a guaranteed pleasure if you liked all the films mentioned above!
____________________________________________________
Halloween (1978)
Next in this section is a film as insescaple as much as the season it is named after, John Carpenter's Halloween. One of the greatest slasher films ever made, it has one of the biggest pop cultural standing points that even to this day, sequels are still being rolled out. Intended for it to only survive for a week in theaters from the Studio and the filmmakers, it shocked everyone upon its release. From this exploitation movie being played at local grindhouses to exploding with ticket sales, the rest is history. Soon enough in the following decade, Halloween started the train going with a whole plethora of slasher films, for better or for worse, with exploitation studios churning them out like hot cakes and even to larger studios pumping them out at an astonishing rate. Whether one is into movies or not, Halloween is a film that can not be ignored as it is ingrained into our minds everytime the season makes its yearly rounds.
Though many could see or even proclaim Halloween being the "first" slasher film, it was not at all, not even Psycho (1960).
The next film you will love started the whole slasher genre as far as its genre conventions are commonly known today.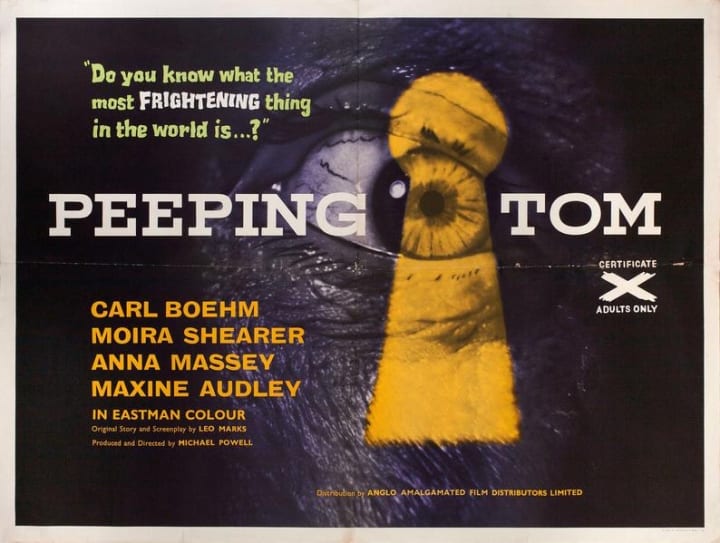 Peeping Tom (1960)
Arguably the first true slasher film that would serve as a jumping off point for the slasher genre, and if you ever once wondered how the genre really started, this film will provide some really good insight to how the conventions were birthed. With its intention as an attention grabbing film, this one will never make you lose interest. Peeping Tom is a British production, with its story revolving around a commercial film camera assistant named Mark Lewis, played by Karlheinz Bohm (Her Crime Was Love, The Stowaway, Court Martial), who is also trying to become a filmmaker on the side. However that is what he "aims" to do whenever a character asks about what he wants to pursue down the road. Mark was a subject of cruel science experiments in his past, resulting in him committing heinous acts of slaying random women because of his trauma. Peeping Tom is totally slasher film-esque with its characterization of Mark Lewis along with how the scenes are shot. After seeing this film you will realize how much of a template this film was, whether conscious or subconscious, for the slasher movies to come.
Also to note, this movie has an interesting subtext you may pick up on, declaring a specific statement on the screenwriter's (Leo Marks) feelings about films.
After all, most movies are social statements wrapped up through the use of genre.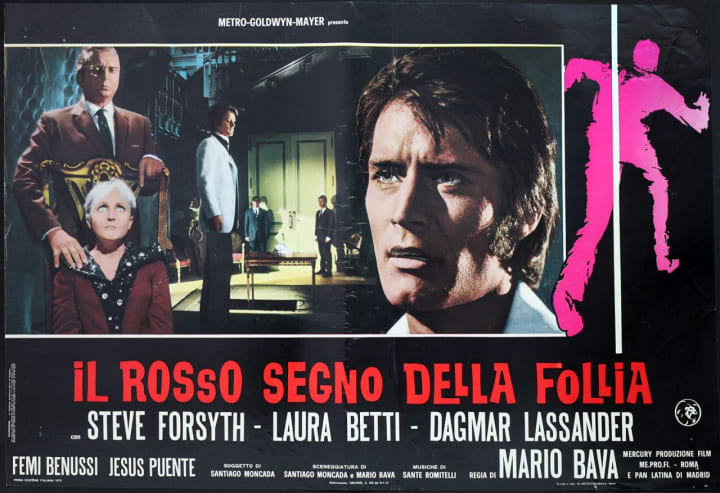 Hatchet For the Honeymoon (1970)
Though Peeping Tom was a fairly in depth examination of the slasher's psyche, Hatchet For the Honeymoon is one of the best films to deal with the slasher's trauma ad nauseum. An Italian slasher film (its genre commonly known as "Giallo", meaning yellow, referring to how Italian slasher films posters are all bright yellow colored) made by the best horror film director in Italy at the time, Mario Bava (Black Sunday, Baron Blood, Black Sabbath). Starring Stephen Forsythe (In a Colt's Shadow, Captain From Toledo, Black Jesus) and co-starring Dagmar Lassander (Hard to Remember, Fear Runs Deep, Knock-Out Cop). The story of the movie is about a guy named John Harrington (Forsythe) who owns and operates a space for fashion designers. As every other model coming in for work, John eventually dates, and then eventually slashes them. After months of models being declared "missing" he comes under the police's suspicion, thus prompting a game of cat and mouse. Reason for this character's slashings is part of trauma he experienced in his past. Similar to how Peeping Tom does it. But how this film manages to go further into it is that the whole last half of the movie is dealt with that trauma in every single scene. Like most Italian films of that era, they always have an operatic take on genre, and the fact that Hatchet for the Honeymoon does so in the slasher genre so early on makes for an intriguing piece of work. All credited to the masterful filmmaking of Mario Bava.
Since you probably enjoyed this movie and are eager to see more of Bava's work, check out this next movie done by him.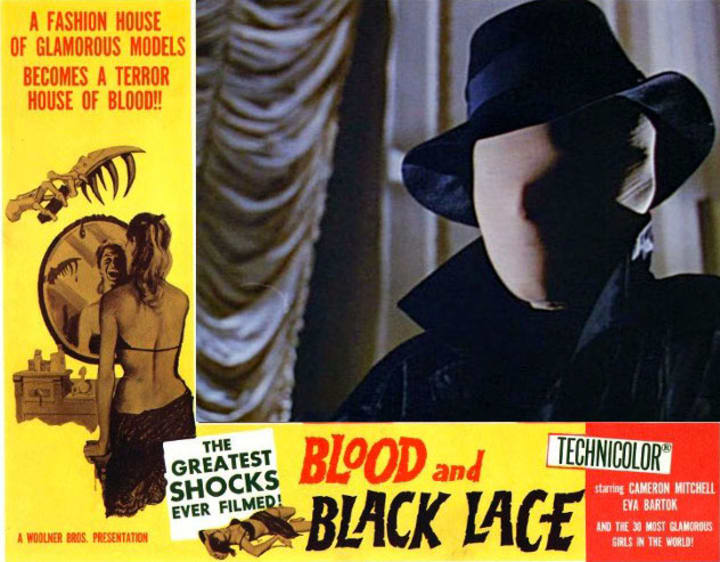 Blood and Black Lace (1964)
Probably the apex of Giallo films as far as style is concerned. Similar to Hatchet for the Honeymoon, this story revolves around fashion industry workers too. Bava and slasher films go together like peanut butter and chocolate. As Blood and Black Lace has a great execution of strung out suspense scenes between characters and the faceless slasher. Cooped up style, it paints every character and location so vividly, transforming the images from what would be two dimensional to three dimensional. Making even the highest quality movie made today shot on large format digital look like a cartoon from the late 90s in comparison. Blood and Black Lace's meticulous use of lighting and color choices, pairs greatly with a sleazy sounding score it provides. Truly sending this piece off by running down in triumph in the Giallo marathon.
Reason for such examinations is because I am preparing you for one of the most visually engaging pieces of filmmaking there is. You will never want to miss out on a moment during Blood and Black Lace as if blinking once will make you believe you have missed out on an opportunity of a lifetime.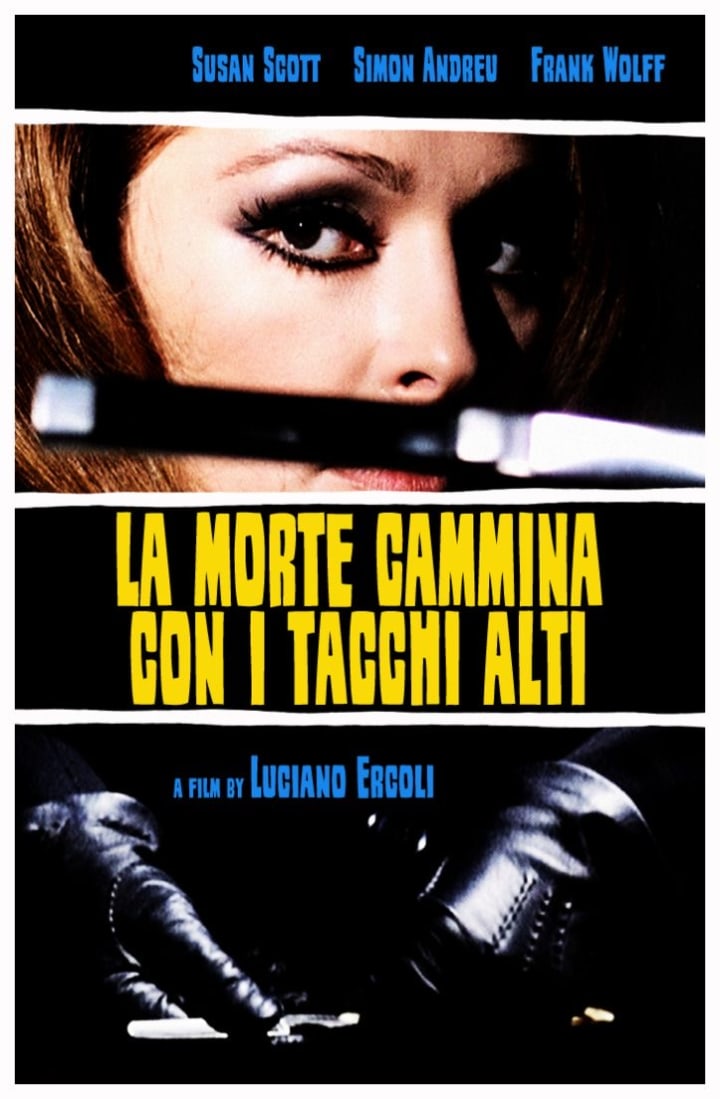 Death Walks on High Heels (1971)
After seeing what Mario Bava did with style in the two films above, you probably want to see more of what Giallo movies can offer as far as story goes. Here we have another Italian director operating on the same boat, just on a different deck, Luciano Ercoli. Plus famous Italian screenwriter, Ernesto Gastaldi (The Grand Duel, Day of Anger, My Name is Nobody). Death Walks on High Heels is an excellent slasher mystery. An adult dancer played by Susan Scott (a pseudonym Nieves Navarro [Kiss Kiss - Bang Bang, The Return of Ringo, The Big Gundown] used for film prints released in the states) is given diamonds worth millions by her criminal father. However a mysterious slasher is in pursuit of those diamonds, and anyone in her personal life could be that thief in the night!
After seeing this movie you are going to really dig Luciano Ercoli's knack for storytelling, and even more, you will fall in love with Susan Scott's acting abilities. So here are more Giallo films by him that features (or co-stars) Susan Scott:
Death Walks at Midnight (1972)
An unofficial sequel to Death Walks on High Heels.
The Forbidden Photos of a Lady Above Suspicion (1970)
The Magnificent Daredevil (1973)
The binding element about these films listed above (besides The Magnificent Daredevil), besides all being written by Ernesto Gastaldi (again, besides The Magnificent Daredevil), is the super cool unconventional genre mixing. Which I really hope you enjoyed.
Gastaldi puts a spin on the slasher genre in each movie by incorporating crime film elements into the stew: the presence of gangsters, those gangsters pulling off seedy betrayals, some of those gangsters being the slasher, peeks of noir, and money scandals. Never is that present in any other slasher or Giallo film! No one ever really thought of such. But! On slight chance, if it ever was to come into mind, the thought would be dismissed immediately. "How could that ever work?!", well, it took one man to change that, and one man only. Paired with Luciano Ercoli's prolific direction, it worked so beautifully.
Next film features sharp left turns in its story similar to the Ercoli films above. However, not just genre mixing, but this time with the addition of genre subversion. That of which, you will end up loving this next curation.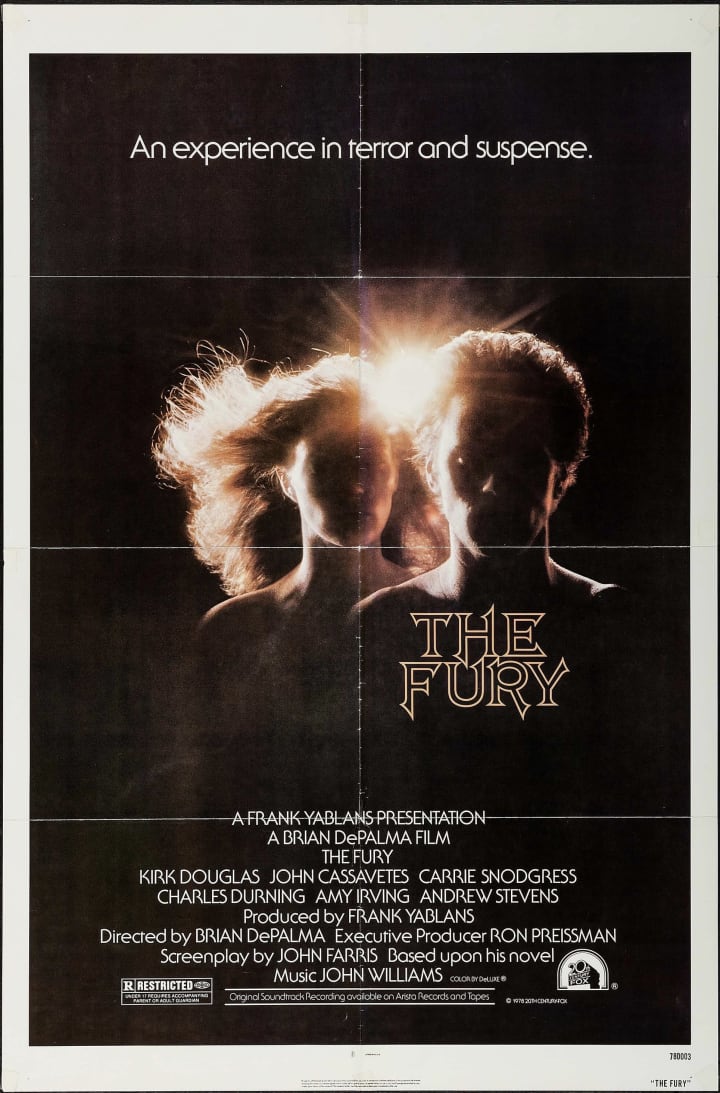 The Fury (1978)
One of the largely under appreciated films made by the king of thriller movies, Brian De Palma. This movie is a suspense thriller simultaneously operating as a conspiracy genre. What The Fury accomplishes like the other movies mentioned, is it creates an entirely new feel off of genres we like to think we already know. It stars Kirk Douglas (The Vikings, Paths of Glory, Catch Me a Spy), John Cassavettes (Machine Gun McCain, Rosemary's Baby, Devil's Angels), and a recurring Brian De Palma actress, Amy Irving (Carrie, Voices, The Competition).
What excites many when it comes to Brian De Palma films is his own personal visual language he created, so here is more De Palma.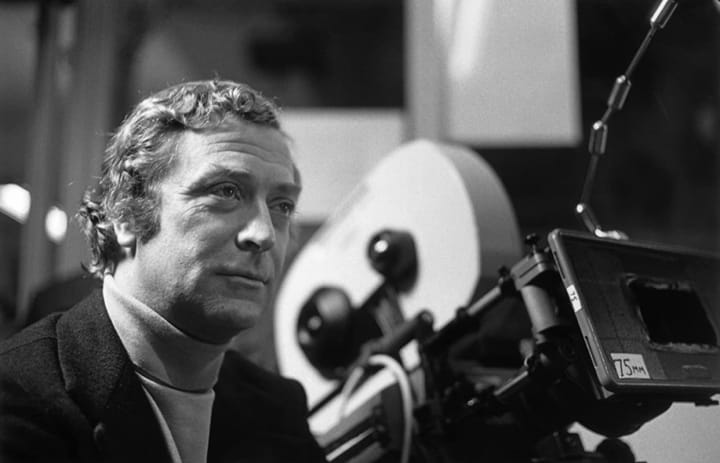 Dressed To Kill (1980)
Brian De Palma really knocked it out of the park here with this slasher film. There are a few derivatives from Peeping Tom and Hatchet For a Honeymoon in this movie, especially on the psychology side, where De Palma really rides it home towards the end. Dressed to Kill features Angie Dickinson (Rio Bravo, Big Bad Mama, Point Blank), Michael Caine (Ashanti, Beyond the Poseidon Adventure, Hurry Sundown), a De Palma usual Nancy Allen (Blow Out, The Last Detail, The Buddy System), Keith Gordon (All That Jazz, Christine, I Love Trouble), and another frequent De Palma collaborator Dennis Franz (Die Hard 2, The Package, A Perfect Couple). Dressed to Kill also has some of the most elaborate camerawork ever done in cinema.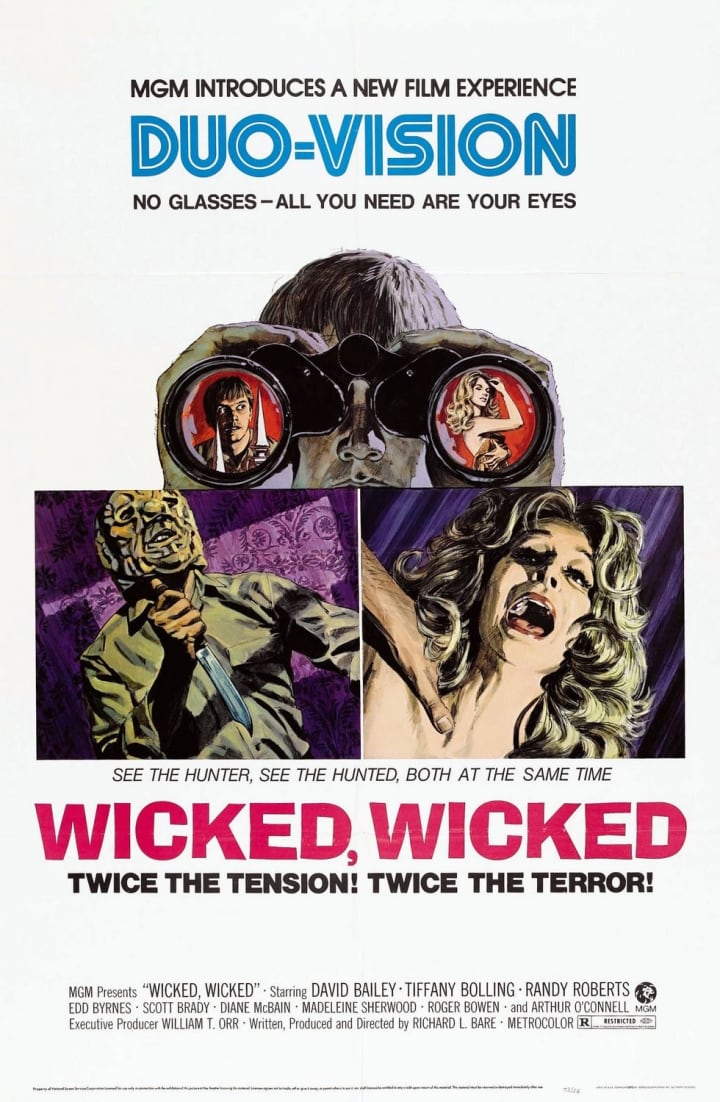 Wicked, Wicked (1973)
The use of split screen is something Brian De Palma has coined. However despite that fact, split screen is only used for brief sequences in his movies. So if you enjoyed the glimpse of split screen used in Dressed to Kill, why not see the entirety of a slasher film presented in split screen! As a bit eyebrow raising that is, especially with how gimmicky "Duo-Vision" sounds when the distributor advertised Wicked, Wicked. The whole presentation of Wicked, Wicked actually worked abnormally well.
After viewing this movie you can not think of it being shown any other way. Split screen in this movie provides many instances of juxtapositions, the space in a location being communicated, and best of all, comedic timing. One of the most audience engaging films there is, it is a seriously unique experience seeing Wicked, Wicked in a packed movie theater. All of the scenes equipped with punchlines, whether spoken or made purposefully for split screen, sends every single audience member howling in their seats. Leaving every person breathless by the time the next scene arrives. Whenever a horrifying moment comes about, shock can be felt from row to row. Even when a twist is presented, every soul in the room gasps at the same time. Wherever a seat is filled in the auditorium during a screening of Wicked, Wicked, there is never a moment where that person is silent. It is as if this movie took you and the audience on the greatest ride ever made.
As you give this movie a watch, you will be left speechless out of amazement.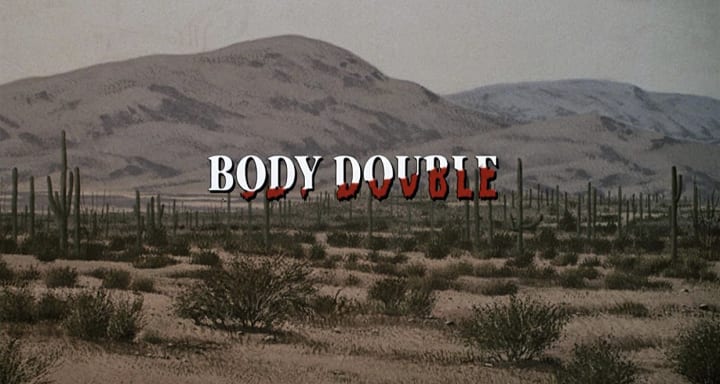 Body Double (1984)
Brian De Palma's Body Double turns the slasher genre upside down in this movie. About a small time actor named Jake, played by Craig Wasson (Malcom X, A Nightmare on Elm Street 3: Dream Warriors, The Outsider), who has an inability to overcome a barrier in his acting career due to PTSD. Jake is also in a slasher's line of sight who will try to use his PTSD as a means of weaponry in pursuit of him. Making for a dastardly set of scenarios in this Hollywood centered story. Now how this movie flips slasher films around is done in two ways. First, the "trauma" typically given to the slasher's psychology is actually given to our protagonist, Jake's PTSD. Secondly, the "weapon" of choice by the slasher in most slasher films is unconventionally done in Body Double, as the slasher opts for using Jake's PTSD against him as the "weapon". Truly making for an interesting screening.
Brian De Palma is terrific at implementing messages into his films. What the subtext of this film deals with is about what the process of good acting requires; drawing out bits and pieces of your life to put fuel to fire emotionally while playing a part to overcome an acting obstacle in your scene.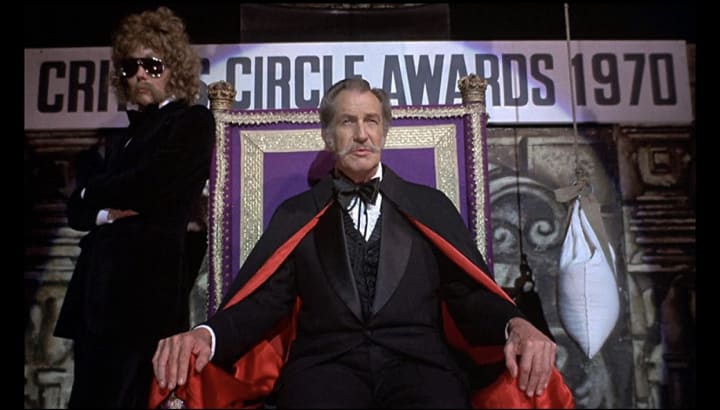 Theatre of Blood (1973)
Taking what Body Double did as far as having a slasher movie revolve around acting, Theatre of Blood transforms that set up by actually making the main character, who is a stage actor in the story, become the slasher himself! This film stars one of the greatest actors of all time, Vincent Price (House of Wax, The Tingler, House on Haunted Hill). The story is about a character who is a Shakespearean stage actor named Edward Lionheart (Price) who has been working his whole life trying to get an acting award for his performances. However, for most of his career critics have been slamming his performances, proclaiming Lionheart's acting as subpar. After years of bad reviews inhibiting him from getting awards, the brokenhearted man decides to disappear off of the face of the earth. Now flash forward in time, after being presumed dead, Lionheart appears out of thin air with revenge on his mind. His way of carrying out revenge is by picking off those critics one by one, using deaths in Shakespeare plays as a template.
One of the craziest slasher films ever made. Elevated furthermore through Vincent Price's prolific acting.
Assuming you loved Vincent Price's performance, here is another film starring him.
The Last Man on Earth (1964)
After seeing him in Theatre of Blood, I bet you wanted to see more of him. In this picture you get the opportunity to see him to the max. As Vincent Price is in every scene, giving every frame the best of his acting. He plays Dr. Robert Morgan who seems to be the last one on earth, during a post-apocalyptic time inhabited by vampires, who has to fight for survival in this new landscape.
The coolest thing about this movie is that it makes sort of new rules for its version of vampires. These vampires are not vampires with fangs who can just turn into bats at a moment's notice, they look, walk, and act as if they were zombies. Everytime Dr. Morgan leaves his hiding place, he gets into super close scenarios with these vampires. Thus making a viewer leap out of their seat while watching as they are terrified for the guy. Plus the fact that it is able to never lose your attention despite the movie revolving around one character, which is really hard to pull off, is mighty impressive. The Last Man on Earth is a really neat survival film that I think you will get a great kick out of.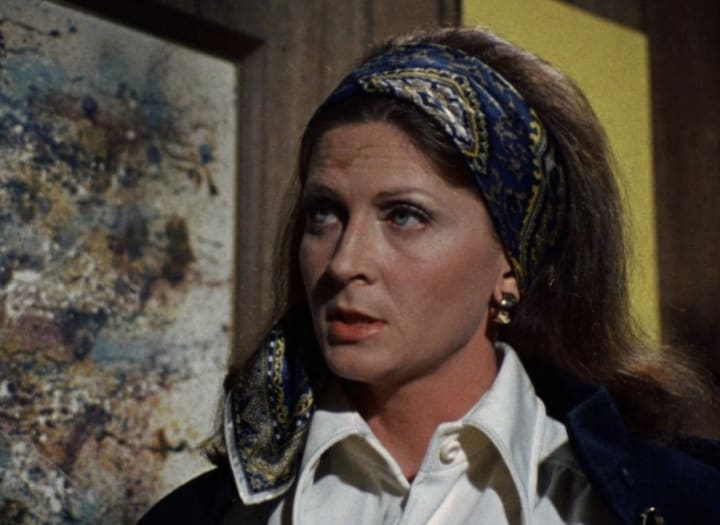 Season of the Witch (1972)
The same is achieved here in Season of the Witch, a forgotten gem made by iconic horror director George A. Romero (Night of the Living Dead, Dawn of the Dead, Creepshow). Season of the Witch was formerly named "Jack's Wife" and also "Hungry Wives". This movie stars Jan White who plays a suburban housewife, named Joan Mitchell, who grows to despise the mundane. To combat those feelings she becomes a witch for fun. But however, it backfires on her as an evil being comes to haunt her.
Similar to how The Last Man on Earth operates, this film showcases tense scenes involving close calls of Joan getting chased down by the demon. Season of the Witch has that fight for survival quality presented in the last film.
This film also includes some feminist subtext too.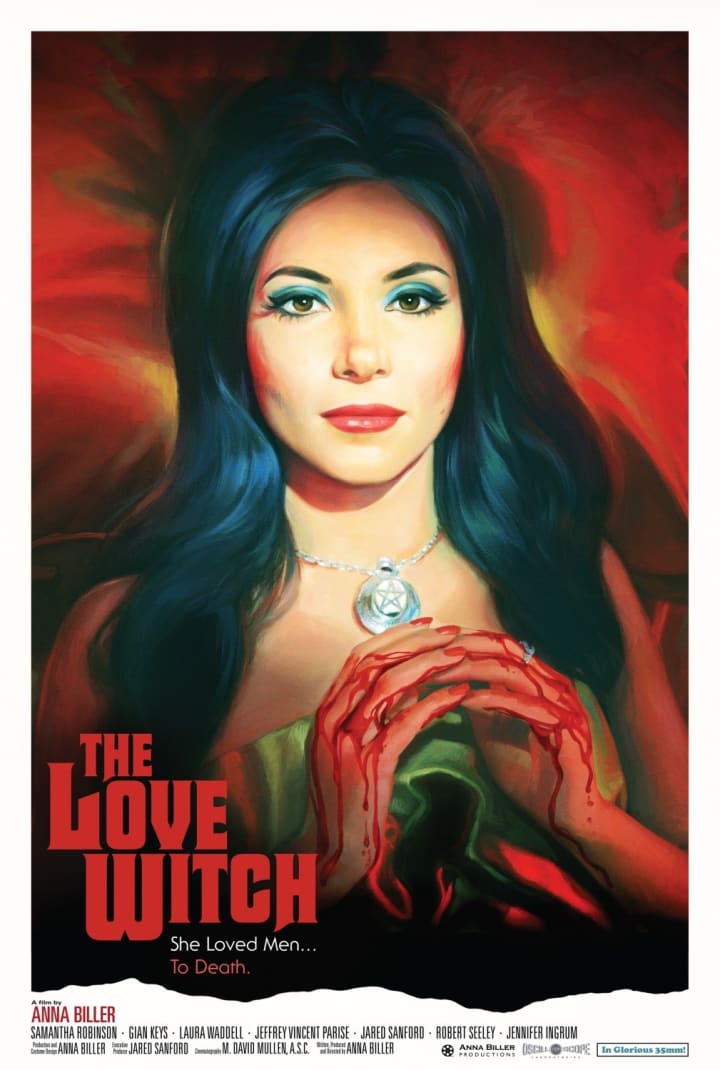 The Love Witch (2016)
Knowing you liked Season of the Witch, here is another film in the same genre directed by Anna Biller (The Hypnotist [short film], Viva) and starring Samantha Robinson (Once Upon a Time... In Hollywood, Take me to Tarzana) playing a witch named Elaine Parks. Despite being a more contemporary release, this movie looks as if it was produced and made in the late sixties. The Love Witch was shot on 35mm film, employing the use of classic lighting techniques, classic filming effects, and then even painstakingly edited on film. Just like the times well before the avid (computer editing) rolled into town.
A one of its kind in every playing field. All films today look like they are of this time, even if they are intended to look like something from the 20th century, there will always be something there that bounds them in the shackles of the 21st century. However, The Love Witch has successfully broken out of those cuffs by making a picture that looks one hundred percent authentic to that era.
Another factor that makes this movie stand out is the director Anna Biller. Not only did she direct The Love Witch, but she was the jack of all trades on the production of this movie. She wrote, produced, edited, did the production design, art directed, set designed and costume designed this whole movie! No wonder it takes her a span of a decade in between movies. But clearly it is all worth it when you see this movie. The Love Witch certainly looks and feels like it is stemming from one brilliant mind. Also I want to mention, this film has the most clever way of tying feminist themes into its storytelling.
A really well made film that deserves your attention.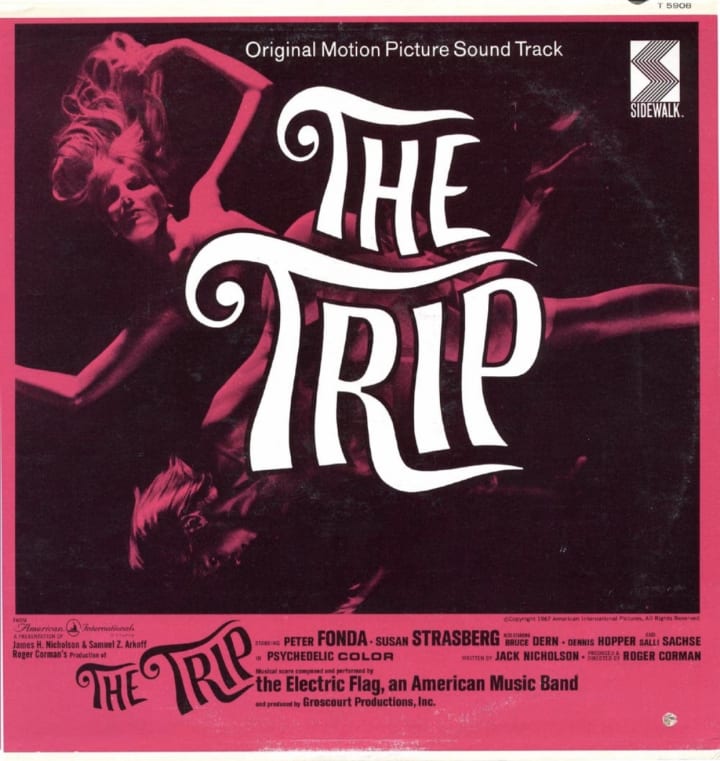 The Trip (1967)
With the whole dream sequence that occurs in The Love Witch, it makes you dream right along with it too. But once the sequence ends, the dream you have been dreaming ends too. You are snapped back into reality just as Elaine is. Like coming out of a good dream, you are left with wanting more of it. That is probably how you felt after The Love Witch was over.
So another film in similar style to solve your dilemma I offer you Roger Corman's The Trip, written by Jack Nicholson (Easy Rider, One Flew Over the Cuckoo's Nest, The Departed). Yes, you read "written by Jack Nicholson" right.
The Trip is an hour and twenty two minute long psychedelic trip taking you on a visually expansive journey. Sure, The Love Witch's dream sequence is really good, however The Trip is the magnum opus of altered reality sequences, as this movie is the whole dream sequence from beginning to end! You don't want to miss out on this film.
The Trip stars Bruce Dern (Rebel Rousers, Psych-Out, Family Plot) and Peter Fonda (The Wild Angels, Wanda Nevada, The Last Movie), with a special appearance from Dennis Hopper (Giant, True Romance, The Inside Man [1984]).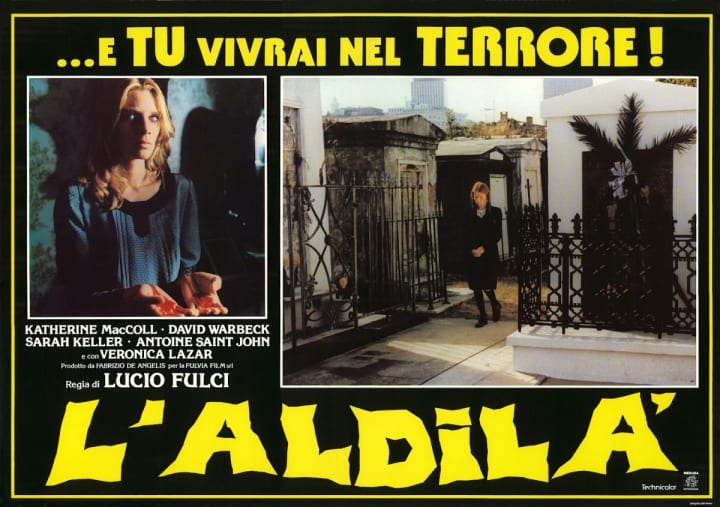 The Beyond (1981)
Okay, so The Trip was fairly comedic amongst the psychedelia. But would you if you took out the comedy and supplemented horror? Given the films in the earlier part of this section combined with the more recent curations, it is time you checked out this terrific horror film. Directed by another great Italian horror director, Lucio Fulci. A bone rattling supernatural horror that turns into something else in the last portion of the movie. The Beyond features some of the greatest set pieces ever made for a film, so well made that they really throw you into the world of this movie. Don't miss out on this one.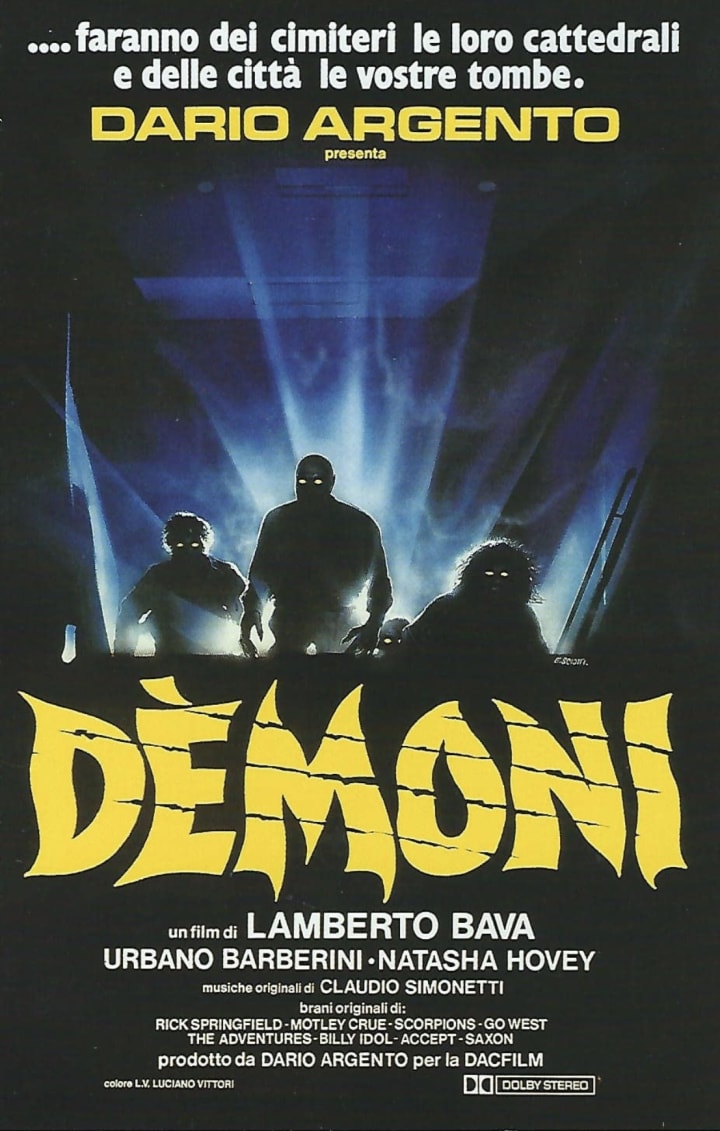 Demons (1985)
With some elements introduced in The Beyond by Fulci, this movie takes a more meta approach to them. Directed by the son of Mario Bava, Lamberto Bava, you will get a real kick out of this one as you see the lineage of great filmmaking heritage unraveling before your eyes. Demons is also produced by the godfather of late 70s and early 80s Italian horror, Dario Argento (Suspiria, Inferno, The Cat o'Nine Tails). The story is about moviegoers seeing a screening of a new horror film, however before the film someone in the lobby tampered with an evil ancient artifact that was on display. Resulting in said person to turn into a Demon, they sprung mayhem throughout the screening, as a single bite from an infected being can turn one into a Demon!
Demons is a hair-raising survival of the fittest action horror film. One that you will need to check out!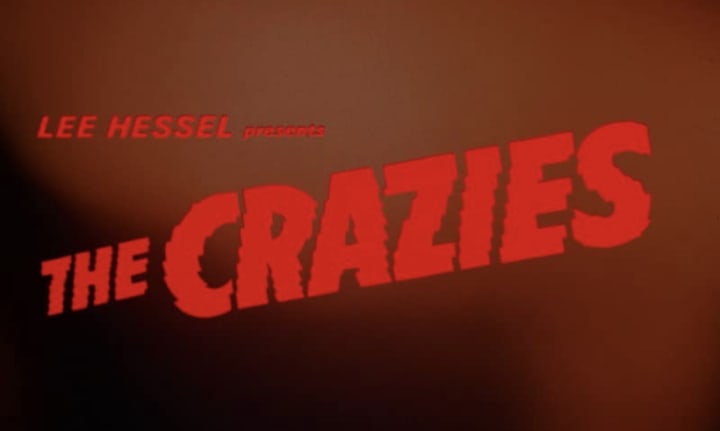 The Crazies (1973)
Closing off this section and whole paper filled with curations we have another film made by George A. Romero. One of the more ignored movies in his filmography that deserves full attention. Driving his car in the "infection" subgenre lane, Romero actually managed to put a different take on that genre without ever spilling into another lane on the highway. As infection films tend to go down a series of bullet points in their stories, this movie starts at the tip of the chaos. Plus films typically in this genre have some slight uproars amongst the characters, however Romero augments the genre by opting for absolute anarchy with the events in this movie. The Crazies is about the U.S. Government accidentally leaking a virus in a small town in the states during its transportation. The virus of which was intended as biochemical warfare on overseas enemies. The symptoms of infection are losing control of your mind, becoming rabbid, and causing terrible violence. Soon neighborhoods turn into kindling for burning and the streets are declared no man's land. As this virus spreads, the U.S. sends in the National Guard in on the anarchy, but it may be too late.
From slasher films, to witch movies, to psychedelic films, all the way to vampire flicks, you are for sure to never go bored! These films also make for great viewings during the Halloween season!
____________________________________________________